7 Days in London: The Best One Week Itinerary + Where to Stay
You're planning to spend one week in London and you're looking for the best itinerary?

You're at the right place!
In order to help you plan your stay, I have prepared for you this 7 days itinerary in London.
During your trip, you will discover all must-see attractions of the city as well as (if you wish to!) amazing places to visit nearby such as Oxford, Cambridge, Windsor, Stonehenge, Brighton or Stratford Upon Avon.

In addition to the best places to visit and activities for each stage of your itinerary, I will also give you all my best tips and accommodation suggestions depending on your budget.
So, how to spend 1 week in London? Where to stay?

Let's find out!
How to avoid waiting in line (and save a lot of time!) at London's tourist attractions
You know it, London is certainly one of the top tourist destinations in the world.
The British capital, like all other European capitals and big cities (Rome, Madrid, Barcelona, Paris…), attracts millions of visitors every year. And all these travellers will want to do just like you: discover London's must-see attractions such as the Tower of London or Westminster Abbey.
So you might have to wait for hours at the ticket office to enter these places.
But don't worry: I have 2 solutions that will allow you to save a lot of time (and money!) during your one week trip to London.
1. The London Pass
Your first option is to buy the London Pass for your 7-day itinerary in London.
It gives you priority access to all attractions of London!
Very convenient, the London Pass is in fact an electronic pass to download on your smartphone. Instead of having to queue at the ticket office, you will just need to scan your London Pass at the entrance of each site.
It's valid for between 1 and 10 days (depending on what you choose when booking).
And that's not all, the London Pass is also a great way to save money. Let me explain:
The London Pass will grant you tourist credit. They are deducted each time you visit a tourist site in London.
For example the 7-day London Pass comes with 740 credits, which corresponds to 740€ in entrance fees, yet it costs only 167€ to buy!
It's thus easy to understand why all savvy travelers opt for this solution.
The London Pass is without doubt the most complete city pass to visit London in 7 days!
The London Pass includes:
Access to more than 80 of the best sites and museums in London. That's most of the attractions I will talk about in this one-week London itinerary: Westminster Abbey, Tower of London, Tower Bridge…
A hop-on hop-off bus ticket. For those who don't want to walk too much, or simply to enjoy a guided tour in a double-decker bus!

Discounts at some souvenir shops

A guide of London, including opening times and information for each site.

To buy your London City Pass, you just need to click on the button below:
As an alternative, there's also the London Go City Explorer Pass which works a bit differently.
You will need to purchase a pass based on the number of attractions you want to see. So you can buy a pass for 2, 3, 4, 5 or 7 attractions.
You can book it by clicking here!
2. Skip-the-line tickets for London's tourist attractions
If you don't want to get the London Pass, your 2nd option to visit London in one week is to buy priority tickets for each attraction individually.
There are skip-the-line tickets for all major historical monuments, and you can also book fun and original activities or guided visits to enjoy a memorable one week stay in London.
Here is the list of all skip-the-line tickets and excursions I will be talking about in this 7-day itinerary in London.
To view the prices and to book, simply click on the links below (you'll also find them throughout the article):
7 Days in London: Must-See Attractions:
One Last Tip for a Perfect 7-Day Stay in London
If you already know your travel dates (or as soon as you will have them!), you should really book your accommodation.
As London is one of the most touristic cities in the world, the hotels offering the best value for money are often fully booked months in advance.
As a seasoned traveler, I can assure you that it's always by planning as far in advance as possible that I've found the best hotels or apartments deals.
You agree that it would be a shame to somewhat ruin your stay in London by ending up in a not-so-great hotel that costed you a fortune, right? 😅
So your best bet is to take 5 minutes now to have a look at traveler's favorite hotels in London.
And if you like one of the hotels you find, book it!
It's fast, it's easy and most accommodation offer free cancellation. That's the best way to protect yourself from the inconvenience of finding nothing but mediocre rooms at exorbitant prices.
To check the best hotels deals in London , simply click on the green button below:
After securing your dream stay, it's time to continue reading this guide!
A week in London: the best itinerary
Let's now start your 7-day itinerary in London!
For each day, I will give you all the details you need to plan your visits + a map that will allow you to visualize the itinerary a bit better.
I'm assuming you will be staying in London for 7 full days and that you will be using the London Pass or have purchased Skip-the-Line tickets. It's the best way to save time and money during your one week stay!
If you still have questions after reading this guide (or need help organizing your holiday), don't hesitate to ask me in the comments section located at the very end of this article.
I will be glad to help you plan your trip 😄.

So, what are the best things to do in London in 7 days?
Day 1 – The historic centre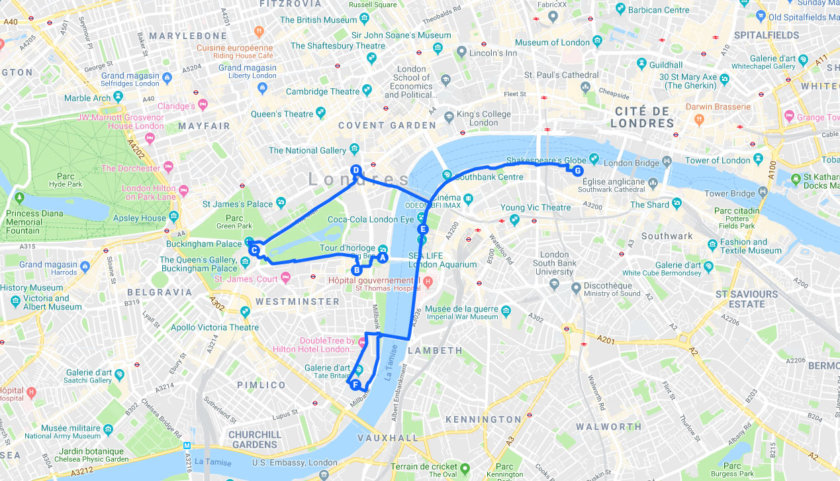 Day 1 visits:
A. Big Ben
B. Westminster Abbey
C. Buckingham Palace
D. Trafalgar Square
E. London Eye
F. Tate Britain and/or Tate Modern
A. Big Ben
You should start your week-long stay in London by first greeting the city's icon: the legendary Big Ben.
The famous neo-Gothic style tower topped by a 7-metre diameter clock is of course a must-see for the first-time visitor to the capital.
The Clock Tower (Big Ben's real name, as "Big Ben" is actually the name of the bell located inside the tower) is located in the heart of historic London, on the banks of the River Thames.
It's part of the Houses of Parliament, also called the Palace of Westminster, which you can admire at the same time.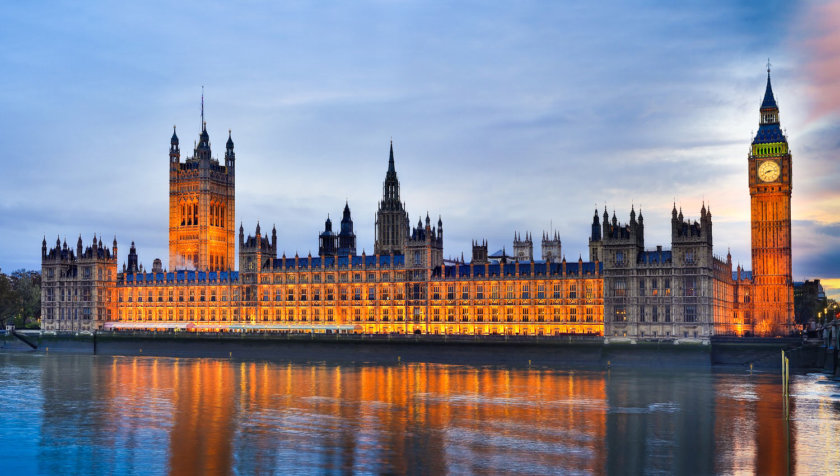 B. Westminster Abbey
Just next to Big Ben and the Palace of Westminster, you should visit another historical landmark of London: Westminster Abbey.
This is the place where many kings and queens have been crowned, including Queen Elizabeth II and King Charles III.
Voyage Tips - Advice
The London Pass includes a priority entrance to Westminster Abbey, however if you don't have it, you should really purchase a skip-the-line ticket in advance.
There is often a 2-hour waiting line at the entrance, and you don't want to waste your time to start your 7-day itinerary in London right? 😅
You need to book your skip the line ticket by clicking on the button below:
And if you want to learn more about the history of the abbey, you should opt for the 2-hour guided tour (click here). It also acts as a priority entrance.
To avoid the crowds, you should ideally be at Westminster Abbey when it opens (9.30 am during the week, 9.00 am on Saturday, closed on Sunday).
C. Buckingham Palace and the Changing of the Royal Guard
Visiting London in 7 days of course includes seeing Buckingham Palace, King Charles III's main residence.
The palace is just a few minutes' walk from Big Ben and if you get there at the end of the morning, you will be able to witness the Changing of the Royal Guard.
This solemn ceremony attracts crowds all-year-round and takes place every two days (Monday, Wednesday, Friday and Sunday) at 11.00 a.m.
The Royal Guards switch teams in a carefully orchestrated parade to the sound of the marching band.
To get a good spot, you should arrive at least 30 minutes before the ceremony begins. Otherwise you risk being relegated to the back and not seeing anything.
In rainy weather (Ok, that might happen in London, but the weather can also be nice, I swear 😁), the Changing of the Guard may be cancelled. You can check this online calendar for the latest schedule.
Voyage Tips - Advice
You can only visit the interior of Buckingham Palace during 2 months of the year, generally in August and September. As the places are very limited, you will need to book as early as possible.
You have a choice between 3 different tickets (click on the orange links for more info and to book):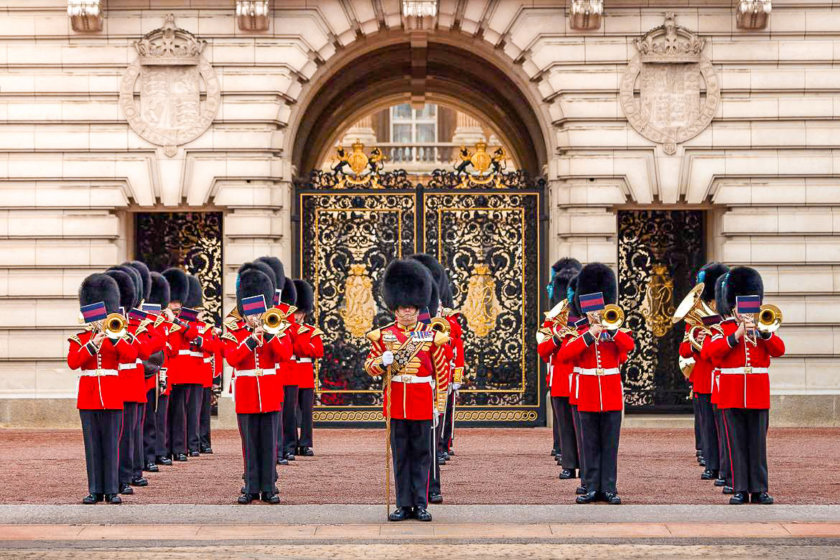 D. Trafalgar Square & National Gallery museum
Your one-week itinerary in London continues with a visit to the National Gallery, one of the city's best museums.
But before you do that, first head towards Trafalgar Square (a 15 minute walk from Buckingham Palace via St James' Park).
Trafalgar Square, one of the most popular squares in the capital, is characterised by its 4 large black lion statues that surround the fountain in the centre.
The National Gallery overlooks Trafalgar Square, and I strongly recommend you to visit this beautiful museum, especially since entry is free of charge (and it's the same for all British national museums!).
This art museum was founded in 1824 and exhibits an impressive collection of well-known works including the Sunflowers by Van Gogh and other paintings by Monet, Cézanne, Picasso, Rembrandt and Leonardo da Vinci.
Allow 1 to 2 hours for your visit.
Opening hours are available on the official website.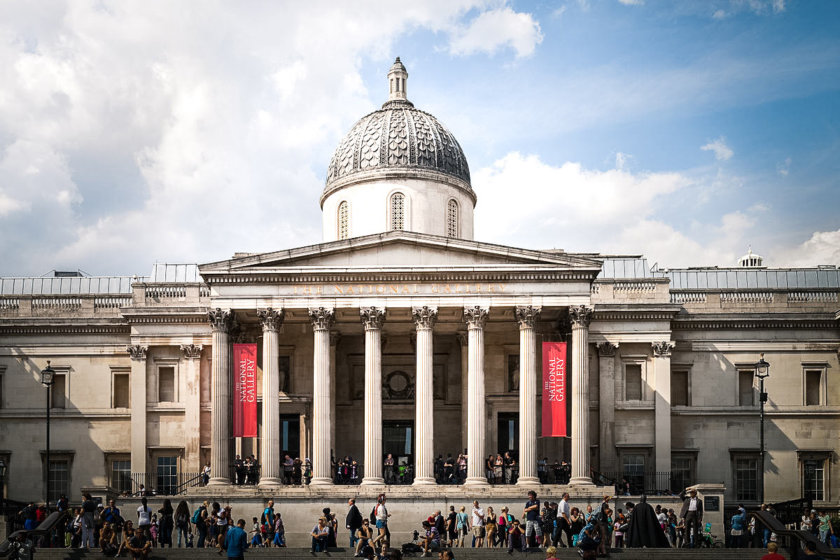 E. London Eye
It's now time for an activity both kids and adults alike will love: a ride on the London Eye Ferris wheel!
This huge Ferris wheel (130m tall, the biggest is Europe!) rotates very slowly and a complete turn lasts about 30 minutes. It's the perfect way to admire the city from above!
So after visiting the museum, return to the historic centre (which will take you 10-15 minutes on foot or by bus) and head to the London Eye, located on the banks of the Thames, opposite Big Ben.
Note that if you want to go on the Ferris wheel, you absolutely need to book your seat in advance.
Your ticket for the London Eye needs to be booked here:
And if you want to do several activities, a great way to save money is to opt for the combined ticket: London Eye + Thames Cruise + Hop-on Hop-off Bus.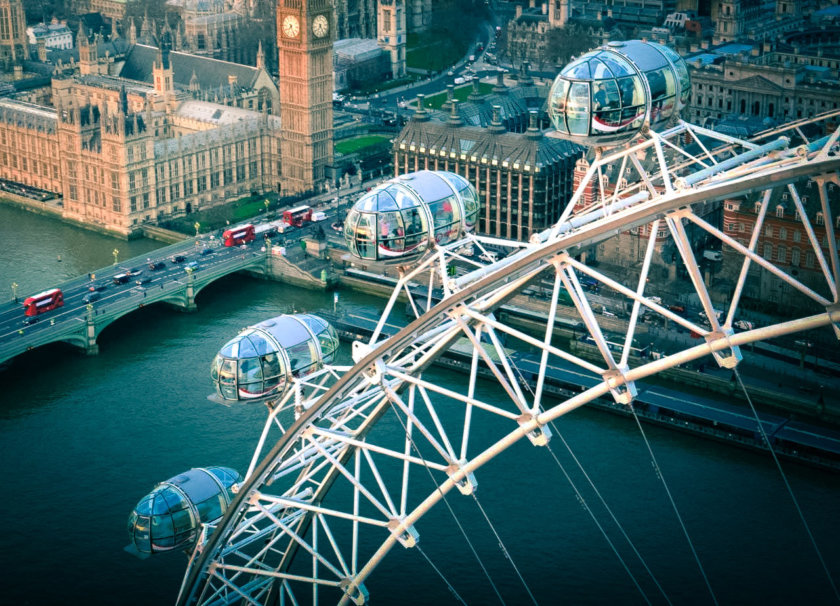 F. Tate Britain and/or Tate Modern Museum
Once you're down from the sky and back down to earth, finish the day with a visit to 1 or 2 unmissable museums in London: the Tate Britain and/or the Tate Modern museums.
They are both located by the Thames, one on the north bank and the other on the south bank.
The Tate Britain is dedicated to classical British art. You can see works by Hogarth, Blake and Turner, for example.
The Tate Modern museum, on the other hand, is focusing on contemporary art.
The two museums are connected by a river shuttle that allows you to visit them one after the other. It runs every 40 minutes.
Of course, as they are national museums, both museums are free. They are open every day from 10.00am to 6.00pm.
Voyage Tips - Advice
If you want to enjoy a beautiful view of London at night, you can switch the Tate museums with the London Eye and do the Ferris wheel at the end of the day.
For this, after the National Gallery:
Head to the Thames and "Embankment Pier"
Take the river shuttle to Millbank Pier, where the Tate Britain entrance is located.
For the Tate Modern, stop at Bankside Pier.
Then simply take the shuttle in the opposite direction to get to the London Eye. If you time it right, you'll be there for the sunset!
Day 2 – Best things to do in London

Day 2 visits:
A. St. Paul's Cathedral
B. The City
C. The Tower of London
D. Tower Bridge
E. The Shard
A. St. Paul's Cathedral
For the 2nd day of your one week trip in London, you will discover the City district.
Let's start with a visit to St. Paul's Cathedral, dating back to the 17th century.
Admire its baroque architecture from the outside and enter to see:
The beautiful nave
The Whispering Gallery and its amazing acoustics
The Stone Gallery
The Golden Gallery
The crypt
A superb panoramic view from the dome (85 metres high).
If you purchased the London Pass, entry to St. Paul's Cathedral is included.
Otherwise, you need to purchase your skip the line tickets by clicking the green button below: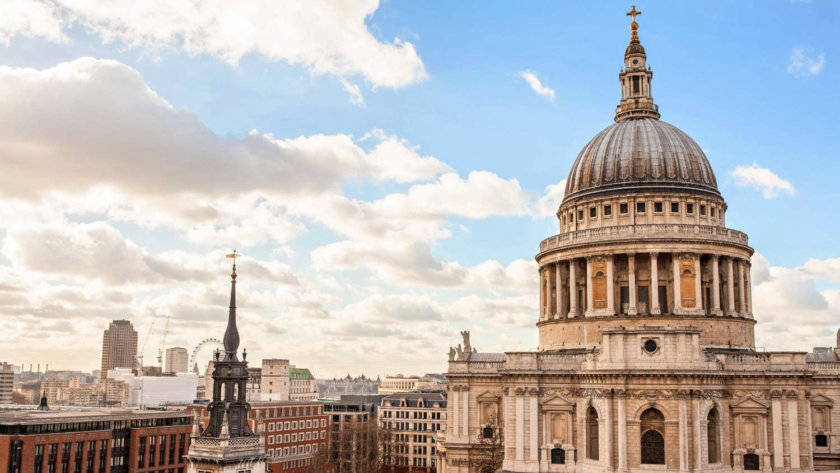 B. The City
After visiting the cathedral, you will stay a bit more in the City of London, the British capital's business district and geographical centre.
So take a bit of time to stroll through the streets of the neighbourhood, admire the buildings and soak up the atmosphere.
Don't miss out on the famous 'Gherkin' skyscraper, the most iconic building of the City.
While in this district, you should also visit the Sky Garden, the highest public garden in London. It offers a breathtaking view over the city.
To enter the Sky Garden, you will need (free) tickets. You need to book them in advance here.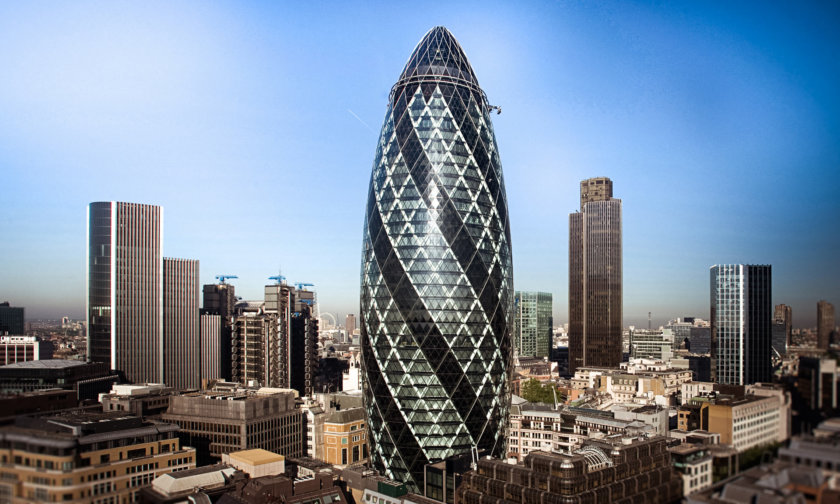 C. The Tower of London
In the City district, there are not only skyscrapers and businessmen, but also historical monuments such as the famous Tower of London.
The fortress siting on the banks of the Thames (not far from Tower Bridge, your next stop) is just a 15-minute walk from The Gherkin.
The Tower of London dates back to 1066 and has served throughout history as a royal residence, a prison and also a place of torture and execution.
Inside, you can discover the torture chambers, but also visit the very beautiful outdoor gardens and, the highlight of the show, admire the Crown Jewels.
Kids really love this visit, as the guided tour done by guides in period costumes is particularly awesome!
Voyage Tips - Advice
The guided tour is included in the price of the admission ticket. They leave every 30 minutes from the main entrance.
The London Pass includes entry to the tower, but you can also buy your tickets separately by clicking here: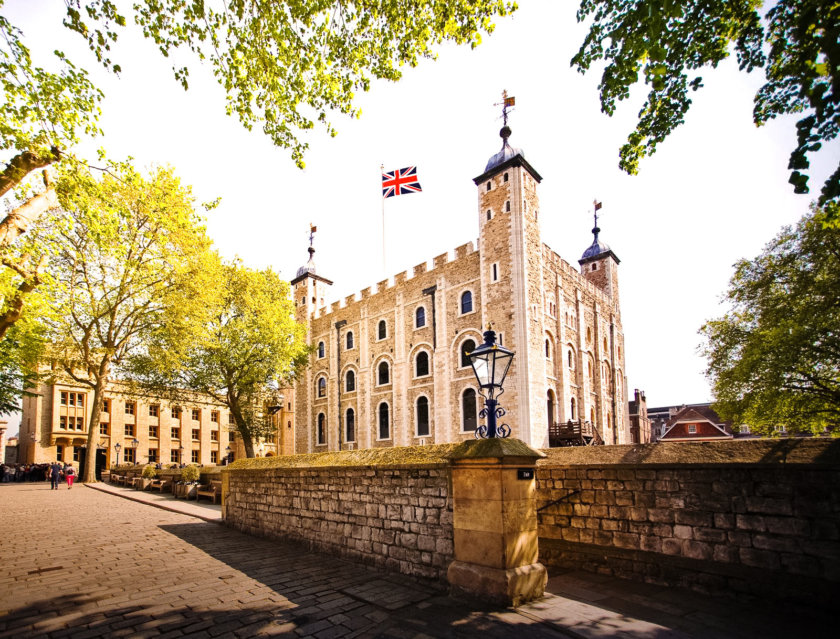 D. Tower Bridge
Let's now head to the famous Tower Bridge, located right next to the Tower of London.
This magnificent Gothic bascule bridge with sky blue ironwork is another iconic monument of London.
You probably have already seen pictures of it!
It connects the north and south banks of the Thames, and sometimes opens up to let the big boats pass. At the time of its construction, in the 19th century, it was actually the most sophisticated bascule bridge in the world.
You can simply admire Tower Bridge from the river bank, and then cross it on foot.
You can also visit the old engine room located inside one of the towers. On the upper decks, you can walk on a transparent glass footbridge just above the Thames. It's very impressive!
Entry to Tower Bridge is included in the London Pass.
If you only want to buy a skip-the-line ticket for this attraction, you need to click the button below: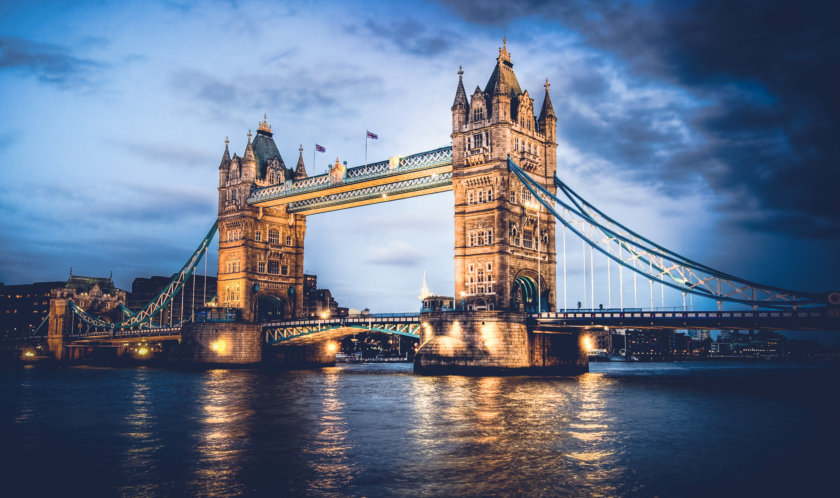 E. The Shard
At the end of the day, you can head to The Shard, just a 10-minute walk from Tower Bridge.
This huge building is the newest skyscraper in London and also the highest observation platform in Western Europe. Climb and enjoy a 360° view over the whole city at sunset.
You need to book your tickets for The Shard by clicking on the button below:
Day 3 – Landmarks to visit in London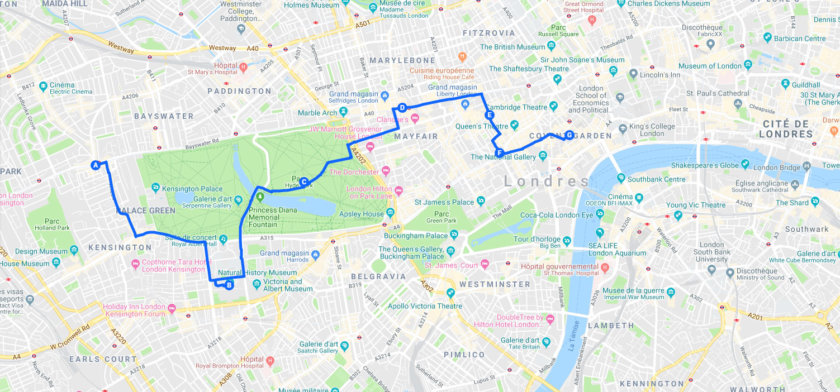 Day 3 visits:
A. Notting Hill
B. The Natural History Museum
C. Hyde Park
D. Oxford Street
E. Soho
F. Piccadilly Circus
G. Covent Garden
A. Notting Hill and Portobello Market
Let's start your 3rd day in London by visiting Notting Hill, a chic neighbourhood  located west of the city.
Made famous by the movie 'Notting Hill' starring Hugh Grant and Julia Roberts, it's considered as one of the most beautiful districts of London.
With its large pastel-coloured mansions, antique shops and flower-filled cobbled streets, the least I can say is that Notting Hill is truly charming!
In the morning, the area hosts the very popular market of Portobello Road. There you can take a stroll, do a bit of shopping and enjoy the street food stalls.
To make the most of your visit to Notting Hill, you should really book this guided tour:
Voyage Tips - Advice
If you're travelling for a week in London during the last weekend of August, you will be able to attend Notting Hill Carnival, a festive parade of over 5 km to the sounds of Caribbean music.


B. The Natural History Museum
When you're done exploring Notting Hill, let's now head to the Natural History Museum of London.
To get there, it takes about 20 minutes by bus.
The museum, housed in a very beautiful Gothic building, is literally huge!
Zoology, botany, volcanology, archaeology, dinosaurs, anthropology, mineralogy… the National History Museum boasts numerous rich and varied galleries. There are also lots of fun activities to do with children.
Attracting 5 million visitors annually, it's actually the most visited natural history museum in Europe.
To be honest, you would need to spend a whole day there to see everything, however, you should try to focus on what interests you the most and spend about 2h there, to have time for the next visits.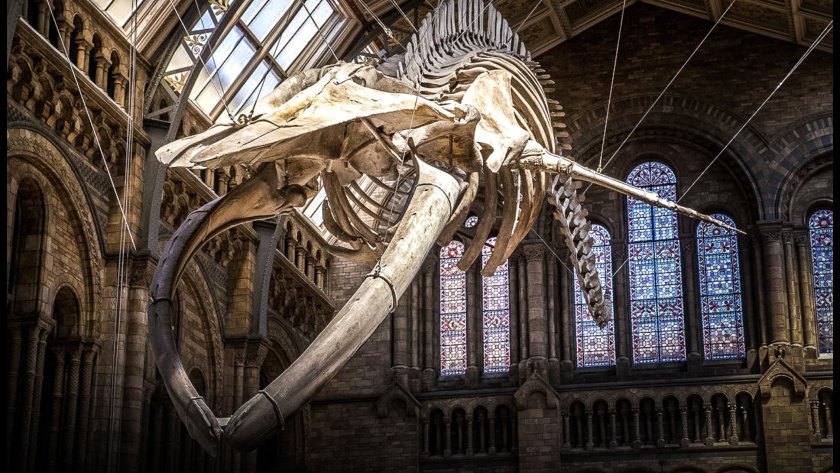 C. Hyde Park
After your visit to the museum, let's enjoy a bit of fresh air in central London's largest public park: Hyde Park.
It's for sure one of the most beautiful city parks in the world, and many London residents come here to do a bit of sport, stroll or picnic on summer weekends.
At the end of the year, you can enjoy huge Christmas market in Hyde Park, as well as the Winter Wonderland amusement park and the largest ice rink in the United Kingdom.
If your week-long stay in London takes place in summer, then you will have the opportunity to attend the concerts and festivals held there every summer.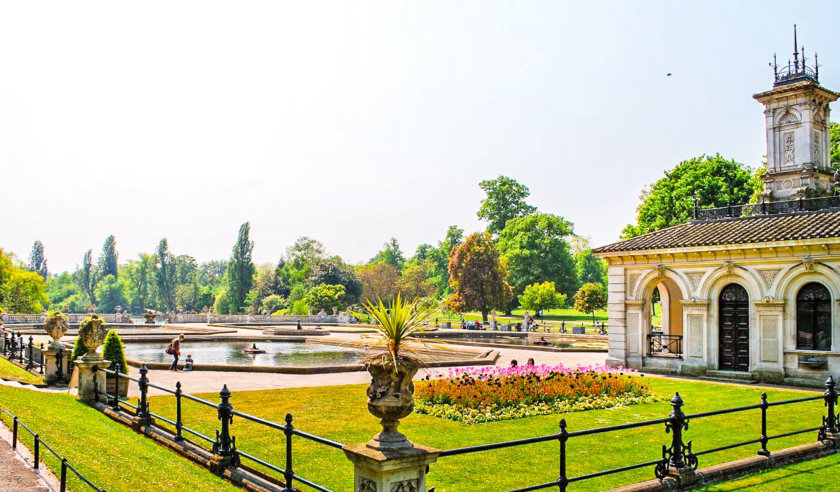 D. Shopping on Oxford Street
Let's now leave Hyde Park via the north east exit (Marble Arch) to reach Oxford Street.
You will find more than 600 shops on this 2.5km shopping avenue, including major British brands such as Marks & Spencer, TopShop, Mush, Primark, Urban Outfitters etc.
So you can do a bit of shopping or window shopping while heading to Soho, the next stop of your itinerary.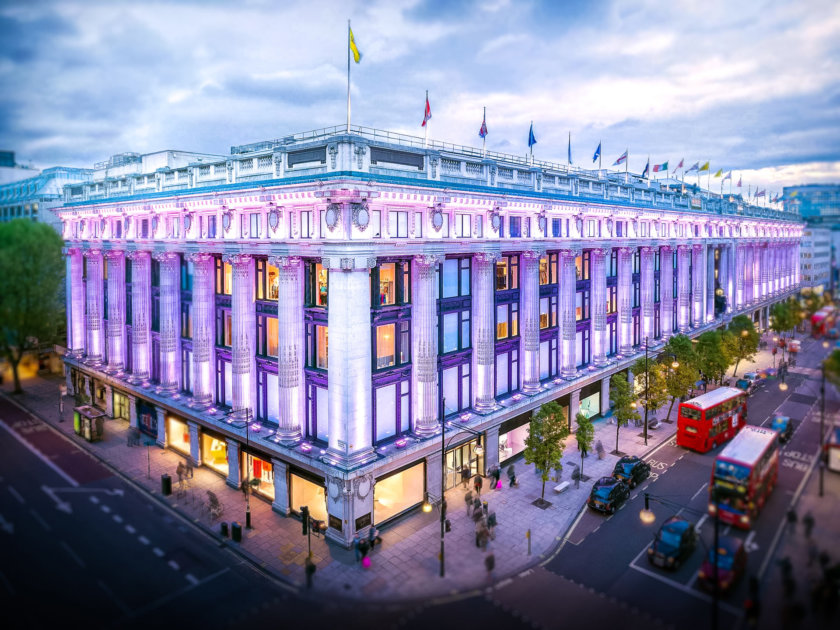 E. Soho
At the end of Oxford Street, you will arrive directly in the Soho neighbourhood.
Soho is the smallest district in London but also the most lively and festive. With its numerous theatres, comedy clubs, restaurants, pubs, cinemas and nightclubs, it attracts Londoners and tourists alike who come to party every night of the week.
If you're looking for a unique activity during your 7-day itinerary in London, you can attend a musical in one of Soho's theatres!
You can for example see "Les Misérables" at the Sondheim Theatre (you buy your tickets in advance here)
The equally famous "Phantom of the Opera" is also staged regularly. Tickets can be purchased in advance right there.
Voyage Tips - Advice
If you're looking for an original experience in Soho, you really should opt for a Harry Potter-themed guided tour.
Departing from Soho, your guide takes you to the cult locations from the films including Diagon Alley, Gringotts, platform 9 3/4, Knockturn Alley and much more besides. It's a really good tour and the guide is amazing!
To book your Harry Potter guided tour, simply click on the button below:


F. Piccadilly Circus
Stroll through Soho and follow the crowd to get to Piccadilly Circus, the famous square featuring giant advertising screens. This is also a great area for party-goers.
G. Covent Garden
From Piccadilly Circus, you can walk for a bout 10 minutes to reach Covent Garden.
The former markets of London, famous for its beautiful glass roof, is now a very touristy area with shops, restaurants, art galleries and street performers.
There, you will also find the London Transport Museum, that you can visit if you have time.
To end your evening, head to a good local restaurant before going back to your hotel for a good night's sleep
Day 4: exploring other districts of London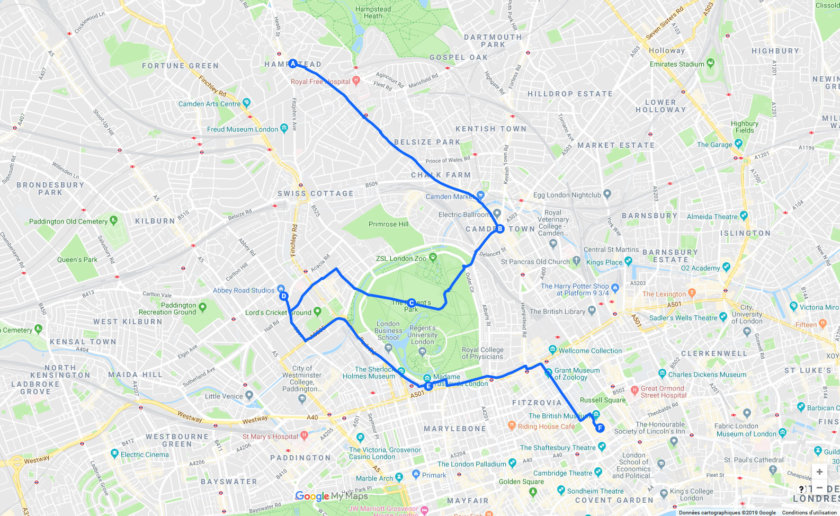 Day 4 visits:
A. Hampstead Village
B. Camden Town
C. Regent's Park
D. Abbey Road (optional)
E. Madame Tussauds or British Museum
A. Hampstead Village
Your 1 week itinerary in London continues, it's now time to discover the north of the city.
You should start your morning in Hampstead Village, a peaceful district in the heights of the city, just a 20-minute metro ride from central London.
You will see, it really feels like being in a small countryside town rather than in the busy British capital!
You will for sure love walking among the flower-filled gardens and the beautiful Victorian houses. You can also stop in one of the numerous cafés for breakfast or a brunch.
B. Camden Town
You simply can't spend 7 days in London without visiting Camden Town.
Probably the trendiest district of the city, Camden Town is famous for its alternative culture.
While walking there, you will encounter Punks, goths, alter-globalists… as well as numerous offbeat boutiques, piercing/tattoo parlours and second-hand shops. All in a welcoming and friendly atmosphere!
The local flea market, Camden Lock Market, is open every day from 10.00 am to 6.00pm.
You can browse through vintage treasures, unusual gadgets, and unique pieces of clothing, taste street food from around the globe, or simply take a walk along Regent's Canal while listening to the live music.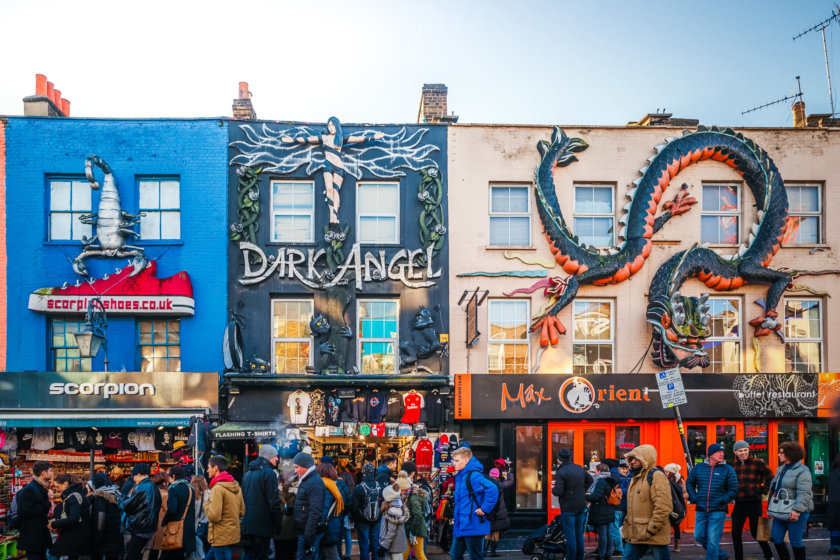 C. Regent's Park
From Camden Town, head south and walk for about 10 minutes to reach Regent's Park, another famous public park in London
Filled with flowers, this pretty park covers 166 hectares.
In Regent's Park, you can see and find:
The lake, where you can go boating or hire a pedalo
Restaurants and cafés
London Zoo
Several playgrounds, if you're traveling with kids
Queen Mary's Rose Gardens (interesting to visit, especially in spring/summer!).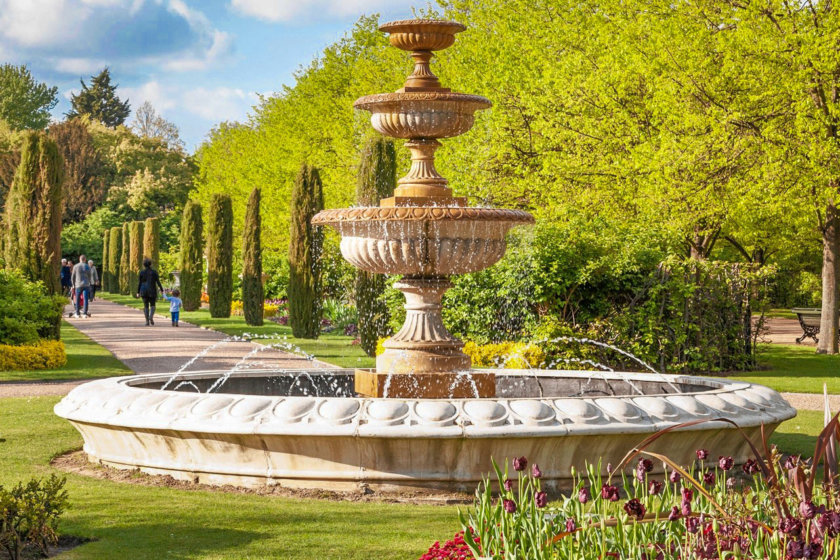 D. Abbey Road (optional)
The 4th stage of the day is a must-see for Beatles fans and an optional little detour for everyone else.
Abbey Road and its legendary zebra crossing are located less than 2 km from Regent's Park. It's here, in Abbey Road studios, that the iconic English band recorded their album of the same name.
The famous picture illustrating the album was taken on this zebra crossing. So you can take a few minutes to reproduce a similar picture. Just be careful of the traffic!
Near the studios, you can also find a souvenir shop dedicated to the Beatles.
E. Madame Tussauds or the British Museum
To end the day, you can visit one of the following 2 places:
Madame Tussauds: The legendary waxworks museum in London.
Located about a 20-minute bus ride from Abbey Road, it's one of the most visited museums in the city. There, you can take pictures with celebrities (or rather their wax lookalikes!)
This fun visit lasts between 2 to 3 hours. You need book your tickets in advance by clicking on the button below:

The British Museum: if you prefer culture and history (and free tickets!), then I recommend visiting the British Museum to end your 4th day in London.
From Regent's Park, you can get there in 20 minutes by metro. Housed in a magnificent building, this museum of anthropology has numerous archaeological remains, including several mummies and the famous Rosetta Stone.
The museum's collection is one of the richest in the world with more than 7 million objects on display!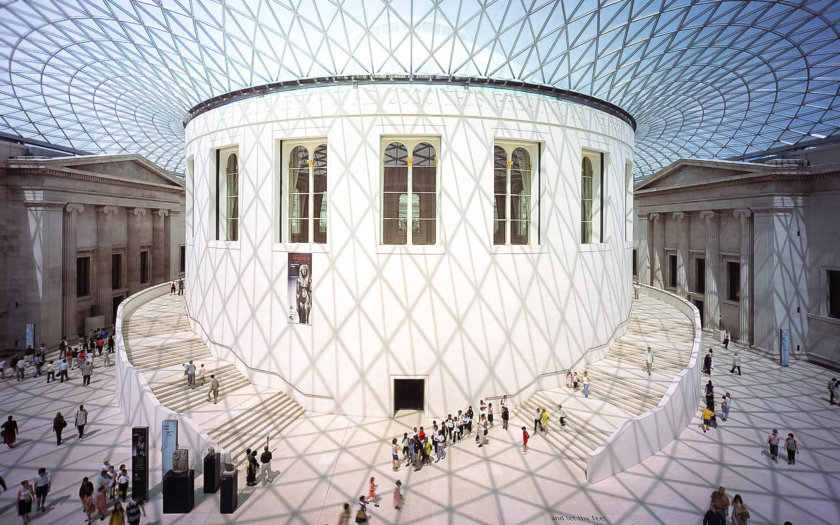 Day 5: Greenwich
Let's slow down the pace a little bit for this 5th day.
I would suggest you to spend the day in the neighbourhood of Greenwich. You can easily get there by boat (departure from the historic centre of London).
Here are the best things to do and see in Greenwich: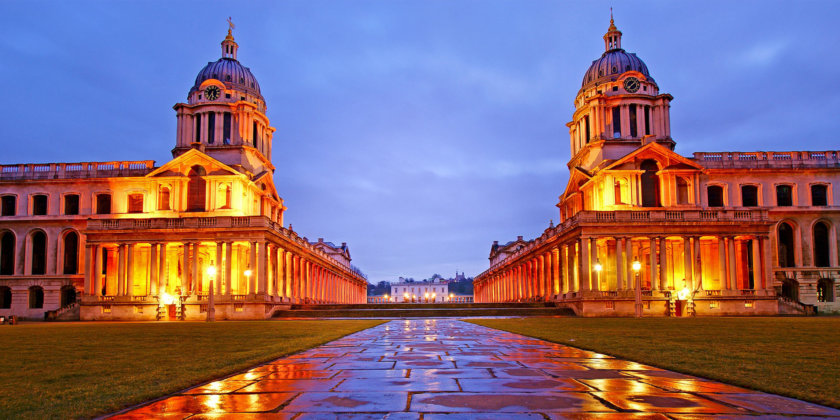 Day 6 – Visit to Harry Potter Studios
If you have the chance to spend one week in London, you will have time to visit the city's surroundings.
And the Warner Bros. Harry Potter studios is the perfect day trip for fans of the Harry Potter saga!
The Warner Bros. studios, where the 8 Harry Potter movies were shot, are just a few kilometres outside London.
There, you will get immersed in the world of the famous wizard: try your hand at flying on a broom, taste the famous butterbeer and take a stroll along Diagon Alley!

Discover the film sets, the props, the costumes and learn all the secrets and anecdotes about the films. Personally, I loved it!
The tour must be booked in advance by clicking on the green button below.
And you know the best? The bus transfers from London are included 😎.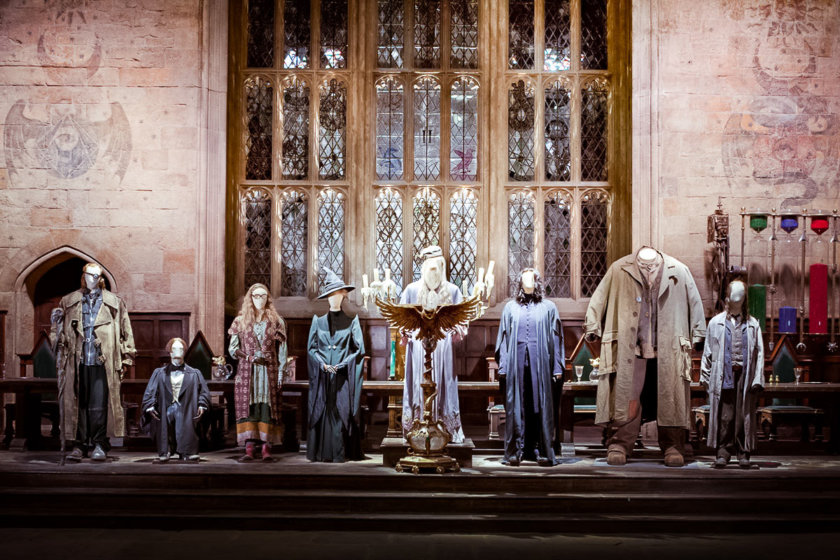 Day 7: Last day in or around London
For your 7th and final day in London, I have prepared a few options, depending if you prefer to visit the city of London a bit more or would rather explore the surroundings of the city

Option 1: Day trips around London
Stratford-upon-Avon, the home town of Shakespeare, is a very charming rural town just a one-hour drive from London.
There, you can take stroll around the town and see traditional English cottages and houses, including the house where Shakespeare was born and lived.
The cool thing is that you can visit Stratford with an organized day trip that also goes to Oxford!
You need to book your guided tour here:
Windsor is another charming little town in the London suburbs, only 45 minutes by train from Paddington Station.
The main attraction in town is for sure a visit to Windsor castle, the royal family's second home.
Admission tickets to the castle must be booked in advance by clicking here.
The hassle free way of discovering Windsor is to opt for an organised day trip from London.
The best one includes not only Windsor, but also Oxford and Stonehenge! For more information and to book your day trip, simply click on the button below:
Cambridge is one of the most beautiful cities to visit around London, and it's only a 45-minute train ride from King's Cross Station.
There, you will be able to visit Cambridge's world-famous university and its Gothic buildings, including the magnificent King's College chapel.
To discover the city, you should opt for a guided tour:
Oxford is the other famous British university city, and it's located an hour's train ride from London.
Slightly bigger than Cambridge, its architecture is just as remarkable!
You might not know it, but Oxford University and the whole historic city actually inspired Hogwarts, the school of the Harry Potter saga.
As I mentioned earlier, the day trip to Stratford-upon-Avon also goes to Oxford. You need to book it by clicking here.
If you are going there by yourself, here are a few great tours to discover Oxford like a local:

If you fancy fresh air and sea water, then head to Brighton for this final day of your 1-week stay in London.
This pretty coastal town is less than an hour's train ride from London and attracts many Londoners every weekend.
In Brighton, you can:
Take a walk on the beautiful pebble beach
Eat in one of the seafront restaurants
Wander in the old town cobbled streets.
In the modern part of the city, you can also go to the top of the British Airways tower (138 metres). From up there, you will be able to contemplate the view over the entire coast.
Tickets for the British Airways tower needs to be purchased here.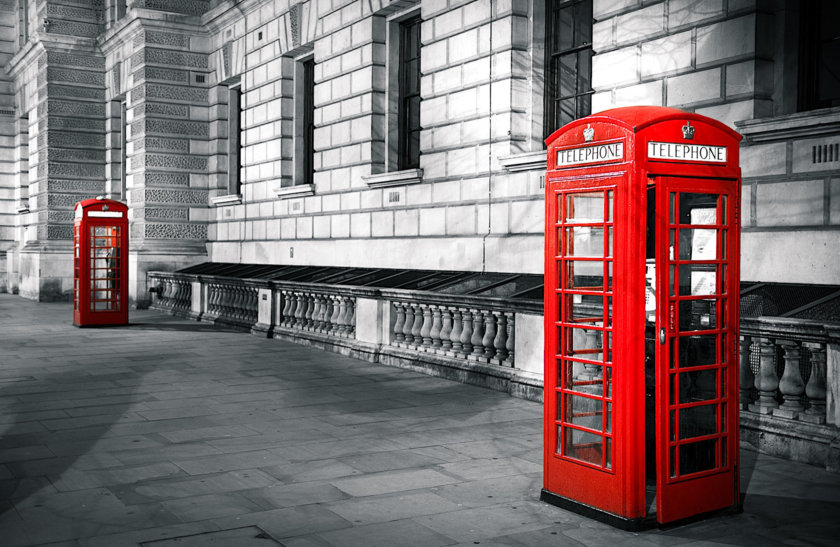 Option 2: Visit the city of London for one more day
Discover Chelsea district

You can take advantage of your 7th day in London to visit Chelsea district.
Chelsea is a wealthy and very upmarket neighbourhood, with many luxury shops and designer boutiques located mainly around King's Road.
During your visit, you should also go to the Duke of York Square, see the Saatchi Gallery contemporary art museum and enjoy Chelsea's chic bars and restaurants.
And for those who prefer simplicity, Chelsea is also famous for its stylish and colourful houses located in quiet alleys. If that's what you're looking for, head to Burnsall Street, Godfrey Street and Bywater Street.
This last street also regularly attracts cinema and photo shoots.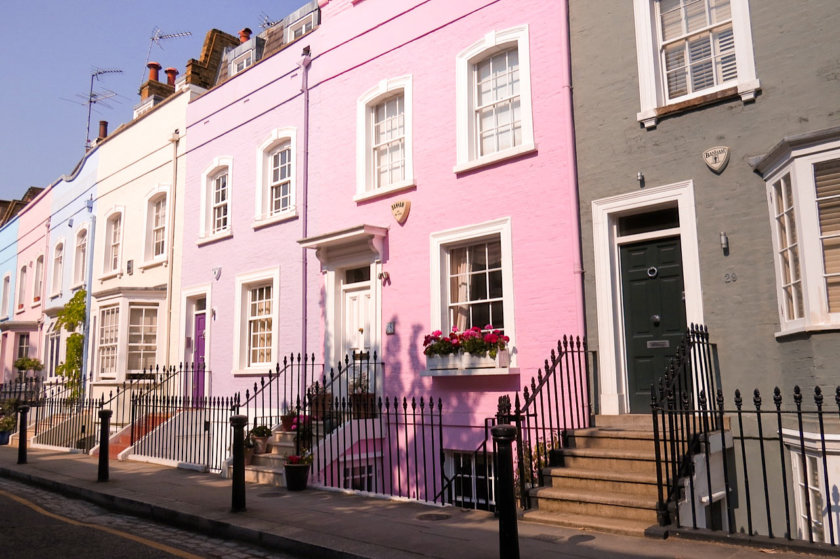 After spending your morning in Chelsea, enjoy the afternoon discovering the city from another angle by taking a boat tour on the Thames.
Several companies (City Cruises, Crown River Cruise, Thames Clippers and Thames River Services) offer 20-minute to 3-hour river tours. The piers are located:
Near Big Ben
Next to the Tower of London and Tower Bridge
Close to the London Eye.
There are also hop-on hop-off boat tours where you can get on and off the boat at your leisure to visit the main tourist attractions.
You need to book your ticket for the Hop-on Hop-off cruise here: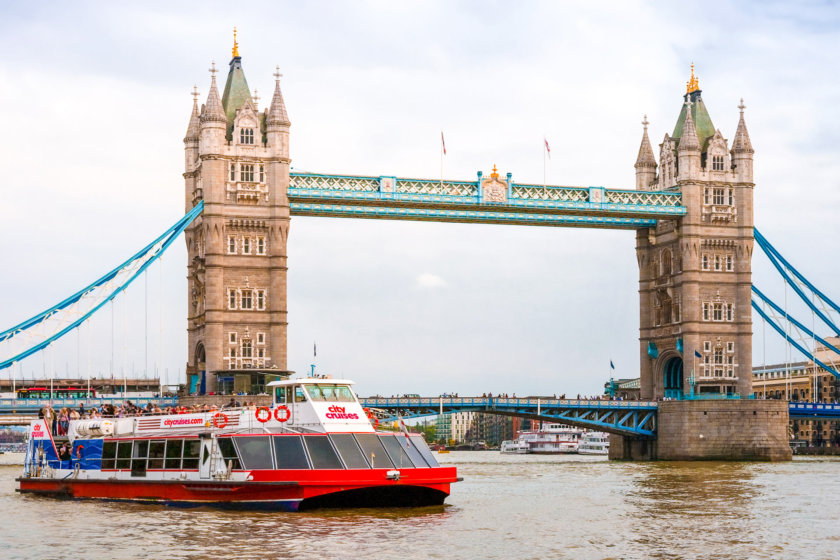 Where to stay in London
And now you know how to visit London in 7 days!
Do you know your travel dates? One piece of advice: book your accommodation night now!
There is just one more thing to do: booking your hotel. Where will you stay during these 7 or 8 days?
In order to help you out, I have selected the best hotels in London depending on your budget.
Remember that the further in advance you book, the better your chance of finding affordable accommodation. The best deals don't last long, especially in London!
So if you know your travel dates, you should really book your hotel night now!
The Chamberlain: Close to the Tower Bridge, the Tower of London and the banks of the Thames. This British-style hotel offers cosy, comfortable double rooms from 120€ per night, breakfast 12€. Strong points: a smartphone is made available, excellent locations, the welcoming staff and the comfortable bed linen. It's my favourite for its excellent value for money!
Hotel Indigo London – Kensington: This hotel is in the borough of Kensington and Chelsea, and very close to a tube station. Well-equipped, quiet and warm double room from 200€, breakfast from 19€. Strong points: the quiet area, cosy ambience cosy, the smiling and efficient staff.
Haymarket Hotel, Firmdale Hotels: 5* hotel close to London's "theatreland", minutes on foot from St James Park and 15 minutes from Buckingham Palace. Really comfortable, spacious and quiet double room from 390€ per night, breakfast 20€. Strong points: perfect location, charming staff and excellent bed linen. The best choice for a romantic stay in London!
The Soho Hotel, Firmdale Hotels: A luxury hotel right in the heart of London, 5 minutes from Oxford Street and Soho, and just 10 minutes from Piccadilly Circus. Really spacious designer and magnificently decorated double room from 500€ per night, breakfast 29€. Strong points: the perfect geographical location, magnificent bedrooms, the sumptuous breakfast. The best hotel in London for a luxury stay!
If you'd prefer a London hotel that isn't too expensive, you should check out the "Z Hotel" chain. You can find them in lots of different areas of London, and prices start of 60€ per night. They're the best bet for budget accommodation in London.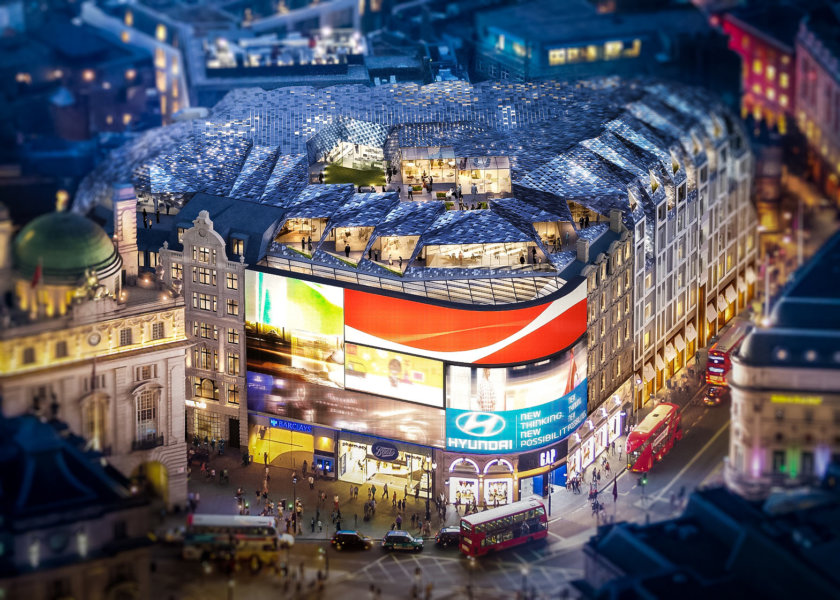 London in one week with your family
You're planning a one-week family stay in London? Wondering if the visits will suit children?
Remember, London is a city that lends itself to all ages. There are so many things to do abd see that you are sure to find tours and activities that everyone will enjoy.
Here are a few ideas to make the most of your trip to London with kids:
There are also several amusement parks: the Shrek Adventure Tour at Dreamworks, Legoland or even Kidzania.
Map of your 7-day itinerary in London
To help you visualise your itineraries during your 7 days in London, I have created a map listing all the places to visit each day. You can display the map legend by clicking the button on the top left with a small arrow.
You will then be able to view the itineraries for each day.
Find the best flight prices for your 7 days in London
As always, you should book your plane tickets as early as possible to get the best prices.
To check the rates and schedules for flights to London, you can use our flight comparator, in partnership with Skyscanner:
If you need help organising your one-week trip to London, feel free to ask me your questions via the comments section below.
Book your trip now and save money!
You're traveling to England? These articles will help you!
Discover all my articles about London: All my articles to help you plan your trip to England are listed there.
You're using Pinterest? Here is the picture to pin!