How to spend 3 Days in London: The Best Itinerary + Where to Stay
You want to visit London in 3 days and you're looking for the best places to visit?

You're at the right place!
In order to help you plan your stay, I have prepared for you this 3-day itinerary in London. It's perfectly optimized to allow you to discover the must-see attractions of the city.
In addition to the best things to do and activities for each stage of your itinerary, I will also give you all my best tips and accommodation suggestions depending on your budget.
So, what are the best places to visit in London in 3 days? Where to stay?
How to avoid waiting in line (and save a lot of time!) at London's tourist attractions
London, one of the most touristic cities in the world, attracts tens of thousands of visitors every day.
As many tourists come to explore the city's iconic landmarks, you imagine that you sometime need to queue for hours before entering the must-see attractions such as Buckingham Palace, the Tower of London or the Palace of Westminster.
Hopefully, I am going to teach you 2 ways to beat the queue and make the most out of your three days in London.
1. The London Pass
The first solution to save a lot of time and money during your 3 days in London is to buy the London Pass.
Most big cities offer City Passes these days. They are a great way to avoid queuing and get immediate access to the most famous attractions. And London is no exception to the rule!
The London Pass is valid for between 1 and 10 days (depending on what you choose when booking). As it's a digital pass, you can download it on your smartphone and present it at the entrance of each attractions.
The London Pass grants you tourist credits that are deducted whenever you enter a site.
For example, the 3-day London Pass comes with 430 credits, which corresponds to 430€ in entrance fees even though the pass costs only 114€ to buy!!
That's really the best city pass if you're spending 3 days in London.
With the London Pass, you will get:
Entry to more than 80 of the best attractions in London: Westminster Abbey, Tower of London, Tower Bridge (you will visit them all in my itinerary!)
You can also use your credits to take a trip on the hop-on hop-off tourist bus and see London without tiring yourself out
Discounts in certain souvenir shops

A tourist guide to the city with opening times and details of how to get to the attractions during your 3 days in London.
To buy your London City Pass, it's very simple: you just have to click on the button below
As an alternative, there's also the London Go City Explorer Pass that works a bit differently. You will need to purchase a version of this pass depending on the number of attractions you want to see. So you can buy a pass for 2, 3, 4, 5 or 7 attractions.
You can book it by clicking here.
2. Fast track tickets for London tourist attractions
Your second option to save time at the major attractions is to buy your fast track tickets individually depending on what you want to visit.
Skip the line tickets are available for the main monuments, tourist attractions and activities you will do in London during these 3 days.
I've listed some of them below, and for your convenience I will also mention them throughout the article.
Simply need to click on the names or on the buttons within the guide to book your skip the line tickets:
3 days in London: the ultimate itinerary
It's now time to plan your 3-day itinerary in London!
For this itinerary, I assume that you'll be spending 3 full days in London and purchased the London Pass or fast track tickets in advance. That's the best way to save time and money during your stay!
And if after reading this guide, you still need help to plan your trip, don't hesitate to ask me in the comments section located at the end of the article.
So, what should you see and do during your 3 days in London?
London itinerary: Day 1 – the historic centre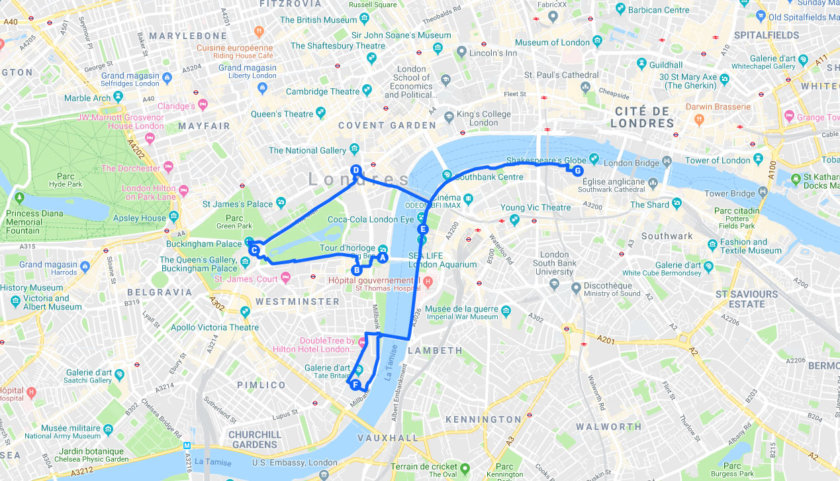 Day 1 visits:
A. Big Ben
B. Westminster Abbey
C. Buckingham Palace
D. Trafalgar Square
E. London Eye
F. Tate Britain and/or Tate Modern
A. Big Ben
You should start your 3-day trip to London by going to see the famous Big Ben.
Situated in the historic centre of the city on the banks of the Thames, you can't miss the most iconic building of the British capital.
In fact, Big Ben is the name of the huge bell inside the tower. The tower itself, adorned on each face with 4 clocks each measuring 7 metres in diameter is called the Elizabeth Tower.
The Elizabeth Tower (106 metres height) was built in 1858 and is part of the Palace of Westminster, perhaps better known as the Houses of Parliament.
If you want to go to the top of Big Ben, you need to submit an official request months in advance and be a UK resident. So you'll probably have to only admire it from the outside, which is already great!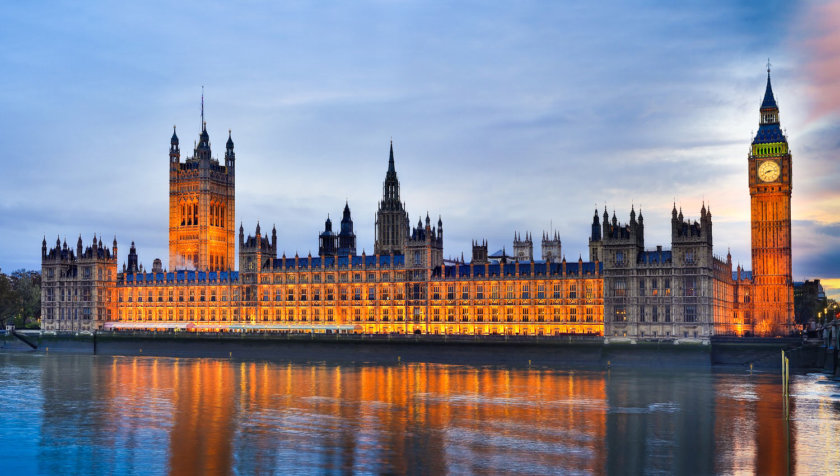 B. Westminster Abbey
Right next to the famous clock tower, you'll find Westminster Abbey.
The Abbey is of great historical importance: many kings and queens of England were crowned here, including Queen Elizabeth II.
Westminster Abbey also features several royal tombs, including that of Mary, Queen of Scots. In the Poets' Corner, you will also find tombs of several famous authors such as Charles Dickens and Thomas Hardy.
For your visit, you should definitely get the audio guide. It's the best way to learn more about the history of this site.
To visit the Abbey, you can opt for one of the proposed itineraries. There is for example a quick 30 minutes visit, the 1h standard version or even a "fun version" for the kids!
As I mentioned, you absolutely need to get a fast track ticket for Westminster Abbey if you don't want to queue for hours.
If you've bought the London Pass, entrance is included. Otherwise, you'll need to buy a fast track ticket by clicking here:
You can also book a 2-hour guided tour by clicking here!
Voyage Tips - Advice
Given your itinerary for the day, you should get to the abbey at the opening (9:30 a.m. on weekdays, 9 a.m. on Saturday, closed on Sunday).
C. Buckingham Palace
Let's continue your 3-day itinerary in London and head to another unmissable visit: Buckingham Palace!
The royal palace is just 300 metres from Big Ben and Westminster Abbey. To get there, simply take Birdcage Walk, the street that runs alongside St James's Park.
You should get there in the morning to watch the Changing of the Guard, a must-see experience that will immerse you in the world of the British Monarchy for a moment.
At 11.00 am every Monday, Wednesday, Friday and Sunday, dozens of royal guards leave Wellington Barracks for the forecourt of Buckingham Palace to relieve their colleagues in a grand ceremony that follows the rhythm of the band.
The Changing of the Guard takes around 40 minutes and attracts thousands of tourists. So if you want to get a good spot, you should really be there around 10.30 am.
The Changing of the Guard ceremony doesn't take place if it's raining. You can check the online calendar to check whether it's taking place.
Voyage Tips - Advice
You can only visit the interior of Buckingham Palace during 2 months of the year, generally in August and September. As long as you book well in advance, you've got 3 options (simply click on the orange links to book):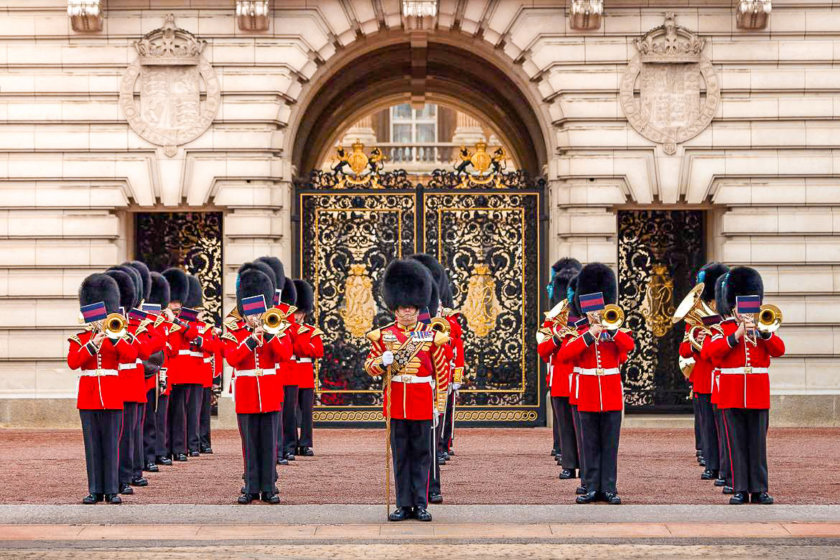 D. Trafalgar Square/the National Gallery
After the changing of the guard, you should head to Trafalgar Square.
To get there, you should pass by St James's Park, opposite the Palace. Take one of the walkways that goes through this beautiful public garden featuring lovely flowerbeds, a lake and lots of ducks and squirrels.
It will take you around 20 minutes to arrive at Trafalgar Square, a world-famous square guarded by 4 big black lions. It's a very lively spot where you will probably see a few street performers.
Ready for a culture break?
You can then go to the National Gallery museum overlooking the square. It's one of the most beautiful museums in London, and the entrance is free of charge, so it really would be a shame to pass it by!
Founded in 1824, the National Gallery houses one of the richest collections of works of art in Western Europe, including Van Gogh's famous Sunflowers.
There, you can also see works by Monet, Cézanne, Leonardo da Vinci, Michelangelo, Picasso and Rembrandt. It's a real paradise for art-lovers!
And if you want to learn more about the museum and the works of art on display, you can grab an audio guide and follow one of the proposed itineraries, including a 1-hour tour designed with children in mind.
Opening times can be found on the official website.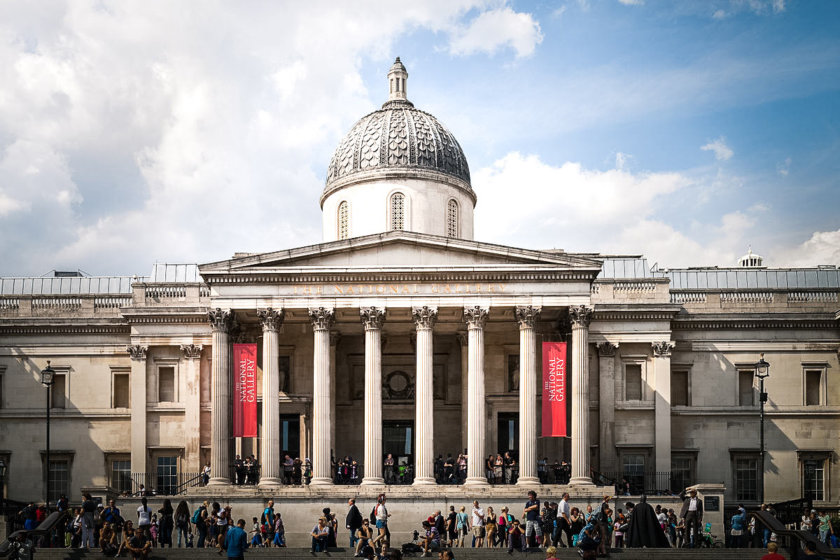 E. London Eye
Leaving the museum, it's now time for a ride on the biggest Ferris wheel in Europe, the London Eye, located only 15 minutes away from Trafalgar Square.
To reach the London Eye, you will need to go on the other side of the Thames, opposite to Big Ben.
Your ride will allow you to enjoy a fantastic panoramic view over London from over 130 metres high! Each capsule on the wheel has a capacity of 25 people and the complete ride takes 30 minutes.
The view from the top is truly exceptional and it's an experience that will captivate young and old alike.
You absolutely have to book your seats in advance if you want to experience the London Eye (it's not included in the London Pass). You need to book your ticket for the London Eye by clicking on the button below:
To save money, you can also get this combined ticket: London Eye + Thames Cruise + Hop-on Hop-off Bus.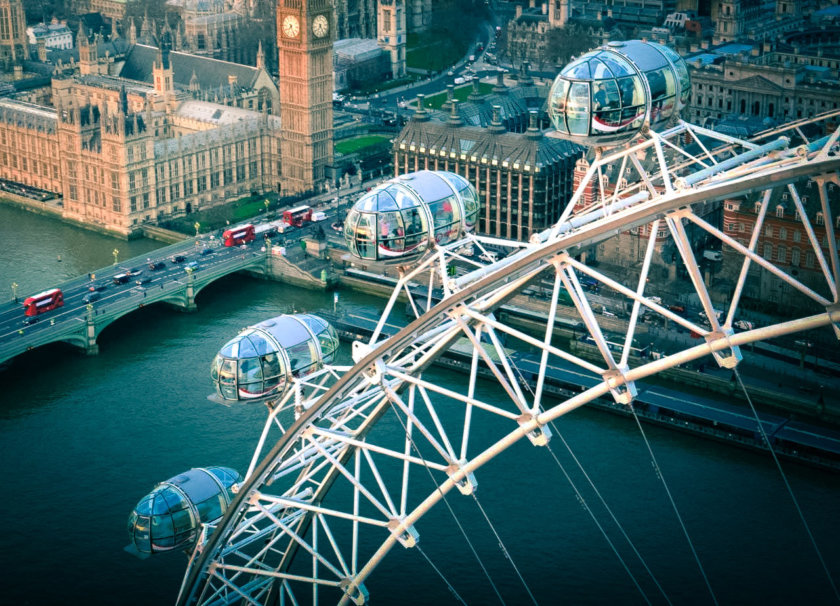 F. Tate Britain and/or Tate Modern
To end your first day in London, you can visit 2 more renowned museums: the Tate Britain and the Tate Modern.
The Tate Britain is located on the north bank, in Westminster district. It's dedicated to classical British art and houses works of art by numerous artists, including Turner, Hogarth, Francis Bacon and William Blake.
From the London Eye, it will take you about 30 minutes to get there on foot. If you don't want to walk, your other option is to take a river bus from the London Eye.
The Tate Modern is a bit further away on the south bank, but a river bus connects the two museums every 30 minutes.
This means that if you have time, you can easily visit both museums at the end your first day. As its name suggests, the Tate Modern focuses more on modern art.
The opening hours can be found on the official website.
Voyage Tips - Advice
If you want to see London by night, you can easily switch the Tate museums with the London Eye, and do the Ferris wheel at the end of the day.
Once you leave the National Gallery, head for the Thames and Embankment Pier. Take the river bus to Millbank Pier which will drop you at the entrance to the Tate Britain. For the Tate Modern, alight at Bankside Pier.
Then take the river bus in the opposite direction to reach the London Eye. With a bit of luck, you will be on the ferris wheel for the sunset!
Second day in London: Things to see and do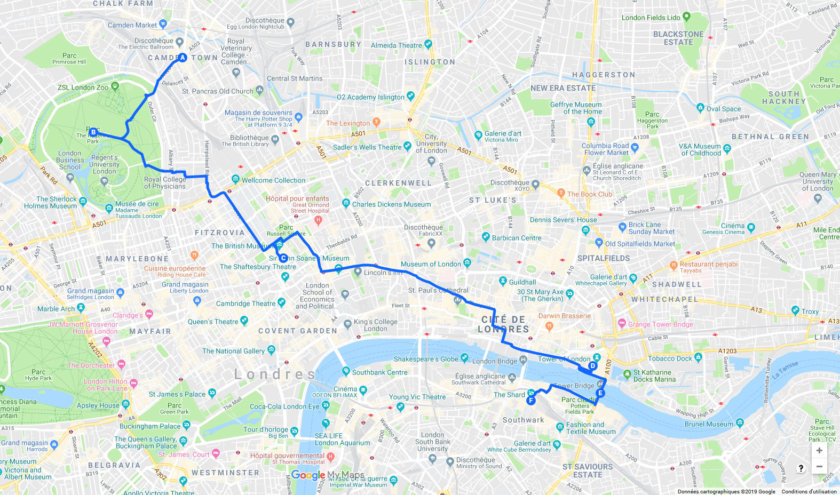 Day 2 visits:
A. Camden Town
B. Regent's Park
C. The British Museum
D. The Tower of London
E. Tower Bridge
F. The Shard
A. Camden Town
You should start the second day of your 3-day itinerary in London by going to Camden Town district.
To get there, simply take the metro and get off at Camden Town station.
Located in the north of the city, Camden Town is one of London's trendiest areas. Mixing the world of punks, goths and alter-globalists, it's an area packed with offbeat boutiques, piercing/tattoo parlours and second-hand shops… all in a welcoming and friendly atmosphere!
The impressive shop facades are adorned with huge figurines in crazy colours.
The district is especially famous for Camden Lock Market, which opens every day from 10.00 am to 6.00 pm. This flea market is clearly a must-see attraction in London!
You can browse through vintage treasures, unusual gadgets, and unique pieces of clothing, taste street food from around the globe, or simply take a walk along Regent's Canal while listening to the live music.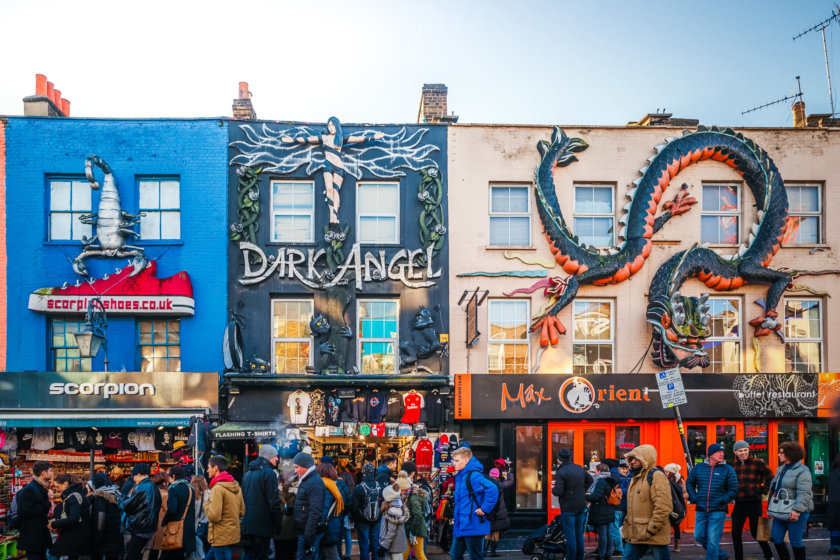 B. Regent's Park
Next, you should head to Regent's Park, a public park located just 10 minutes on foot from Camden Town.
This large 166-hectare green space, one of the most beautiful in the city, is open every day from 5.00 am to 6.00 pm. It's surrounded by beautiful neo-classical houses built in the 19h century.
In the springtime, Regent's Park is full of flowers and a really wonderful place to take a stroll. This park is the favourite meeting place of sports lovers who come here to jog or play football, rugby or hockey.
There's also a lake where you can rent rowing boats and pedalos, an open-air theatre (in Queen Mary's Gardens), children's playgrounds, cafés and restaurants.
It's the perfect place for a romantic or family stroll in London!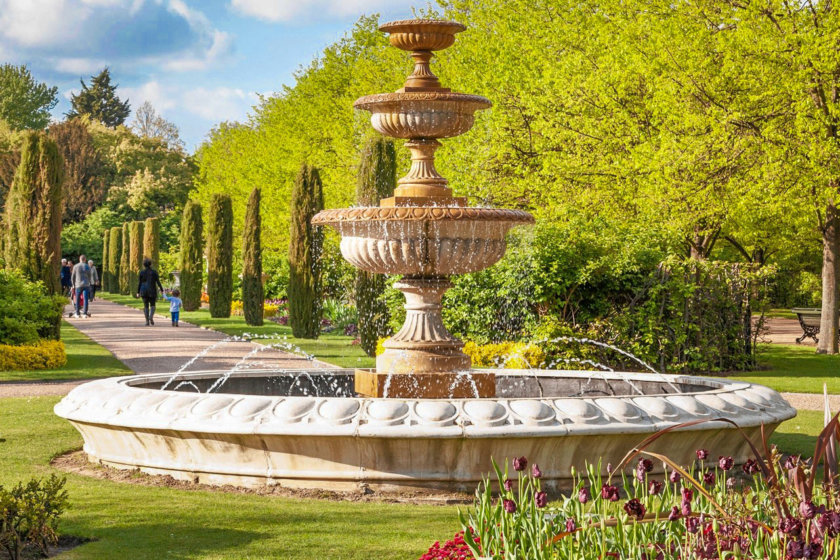 C. The British Museum
Leaving the park, take the A501 and then the A400 to get to the British Museum, a 25-minute walk away.
With a collection of over 7 million objects tracing human history and culture, it's one of the most visited museum in Great Britain.
The museum opened to the public in 1759, and began as the personal collection of Dr Hans Sloane. It has expanded over time to become one of the most prestigious museums in the world.
My favorite part of the museum was for sure the archaeology section, featuring many relics and mummies as well as the famous Rosetta Stone!
The building that houses the museum is a masterpiece of architecture. The entrance, known as The Great Court, is built under a glass and steel roof with a magnificent central rotunda.
The museum is so full of wonders that you could spend a whole day there and still not have seen everything!
But since you only have 3 days to visit London, you should devote 1 to 2 hours of your time seeing the sections you're most interested in. That will give you enough time to fit in the other things on today's itinerary.
Like all public museum in London, the British Museum is free of charge. It's open every day from 10.00 am to 5.30 pm.
Voyage Tips - Advice
You want discover the best of the main exhibits in under 2 hours?
Then you should book a guided visit!
You need to book your guided tour by clicking on the button below: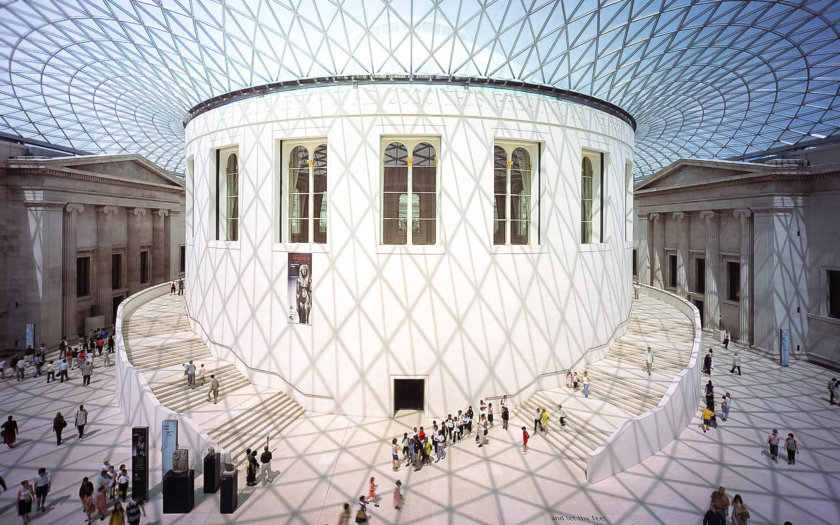 D. The Tower of London
After your visit to the British Museum, you can head to the famous Tower of London, located on the banks of the Thames.
This fortress dating back to 1066 has served as a royal residence but also as a prison and place of execution. The site is designated as a UNESCO World Heritage Site.
Today, the tower has been converted into a museum of medieval history. Here, you'll discover the macabre side of London's history, through the many stories of executions that took place in the tower.
Several rooms of the castle have been designed for visitors, including the torture chamber with all the horrific equipment used at the time. You can also see the Crown Jewels here (one of the main attractions of the castle). The gardens outside the tower are also well worth a look.
Despite the theme, the visit isn't too dark and is totally suitable for kids. Most of them actually love the place!
Free guided tours led by Yeomen Warders (Beefeaters) leave from the main entrance every 30 minutes.
There's always a queue to get into the Tower of London, so you really should buy your tickets in advance to avoid wasting time.
Entry is included in the London Pass or you can also buy your entrance tickets separately by clicking on the green button below:
Voyage Tips - Advice
To get from the British Museum to the Tower of London, it's best to take the metro (or if you're really feeling up to it, it's a 50-minute walk).
Take the Central Line from Tottenham Court Road to Liverpool Street, then the Circle Line until Tower Hill.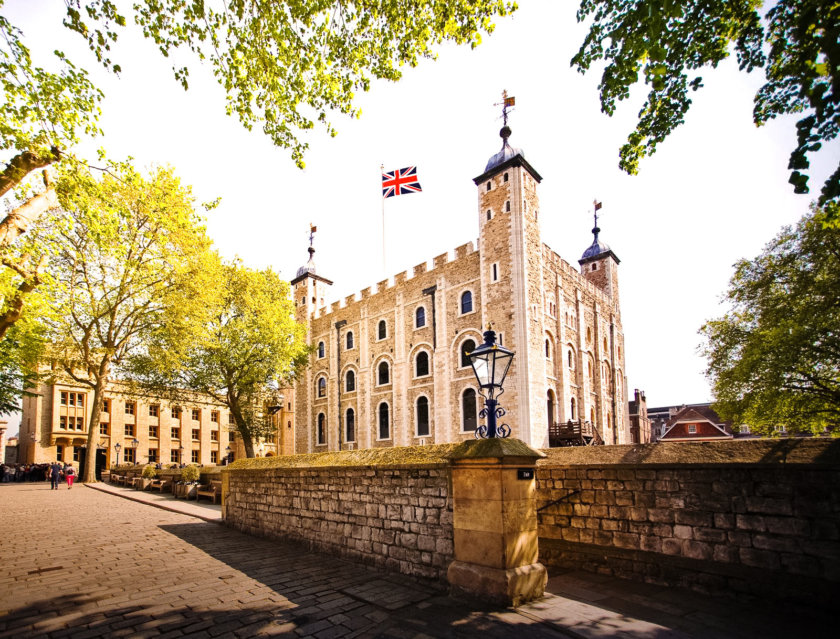 E. Tower Bridge
Right next to the Tower of London, you can't miss the impressive Tower Bridge, another of the city's iconic landmarks.
With its two immense Gothic towers and sky blue ironwork, you will immediately recognize it. It's even more impressive at night when it's illuminated!
This bridge was built across the Thames in the 19th century, and has connected the north and south banks of London since then. At the time it was built, it was the most sophisticated bascule bridge in the world.
If you're lucky, you may even get the chance to see it open to let a tall boat through.
You can admire the Tower Bridge from the banks of the Thames, walk across it, and even visit the old engine rooms inside one of the towers.
From the highest level, you can also walk on a glass walkway that makes you feel like you're floating above the Thames. It's quite impressive!
Entry to Tower Bridge is included in the London Pass.
Voyage Tips - Advice
At the foot of the Tower Bridge, don't miss the charming small marina of St Katharine Docks where you can take a stroll and spend an enjoyable evening in one of the many restaurants overlooking the Thames.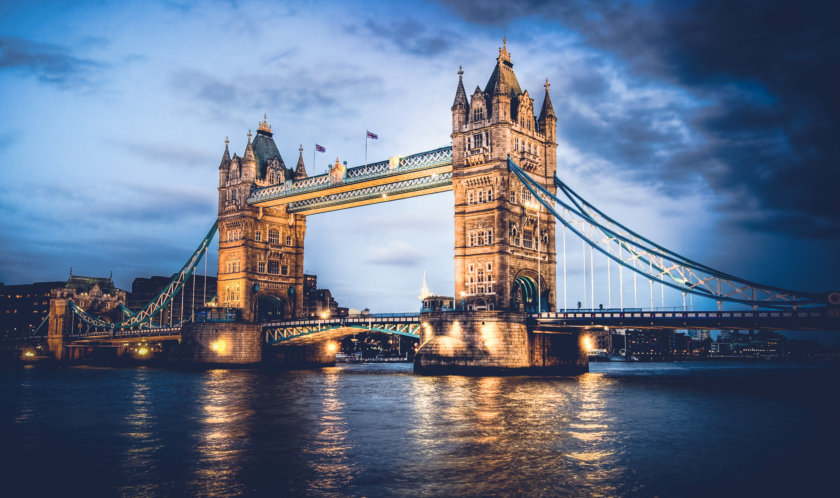 F. The Shard
To end the second day of your 3 days in London in style, head to the top of The Shard to enjoy a fantastic panoramic view.
From the Tower Bridge, it's just a 10-minute walk to get there.
On the 72nd floor of the tower, you will find the highest viewing platform in Western Europe. Needless to say, the view across London is spectacular!
Ascent of The Shard is included in the London Pass. If you don't have the pass, you need to book your tickets in advance by clicking on the button below:
Third day in London: where to go?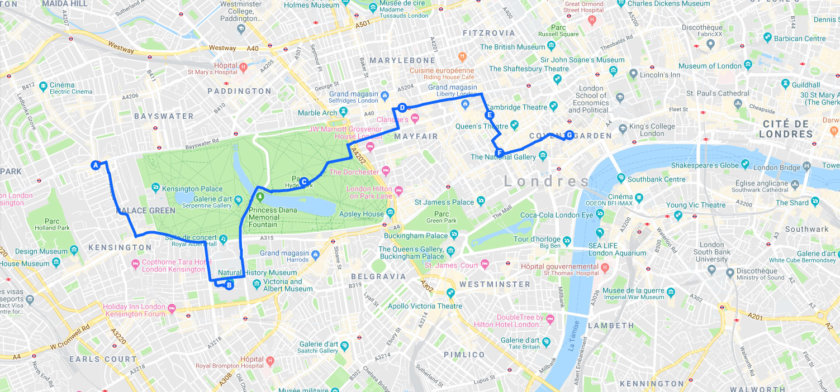 Day 3 visits:
A. Notting Hill
B. The Natural History Museum
C. Hyde Park
D. Oxford Street
E. Soho
F. Piccadilly Circus
G. Covent Garden
A. Notting Hill
For the third day of your 72 hour stay in London, you will start by discovering Notting Hill district.
You can get there by metro, alighting at Notting Hill Gate station.
This fashionable district of the British capital gained global fame thanks to the film "Notting Hill" starring Julia Roberts and Hugh Grant. If you're a fan, you can go in search of the film's locations!
Compared to central London, Notting Hill is more like a quiet little village, and its elegant pastel-coloured homes lend it great charm.
The flea market at Portobello Road (held every morning) is one of the main tourist attractions in this upmarket district. You can expect to see lots of stalls selling second-hand clothes, vintage items, accessories, antiques and culinary specialities to eat on the go.
The other major event that happens in this part of London is the annual carnival that takes place on the last weekend of August. It's a parade of over 5 km to the sound of Caribbean music. If you happen to be there at the right time, it's a show you shouldn't miss.
And if you want to make the most of your visit to Notting Hill, you should book this guided tour:


B. The Natural History Museum
Now, walk through Kensington district and to reach the Natural History Museum (25-minute walk).
London's Natural History Museum is the most visited natural history museum in Europe, attracting 5 million visitors each year.
This huge museum housed in a magnificent building is extremely comprehensive, with thousands of things to admire and discover. And of course, it's free of charge!
Zoology, botany, volcanology, archaeology, dinosaurs, anthropology, mineralogy… the museum boasts several rich and varied galleries. There are also lots of fun activities to do with children.
You could easily spend a whole day there, but to make sure you have time for the other things on your day's itinerary, you should keep it to 2 to 2.5 hours maximum.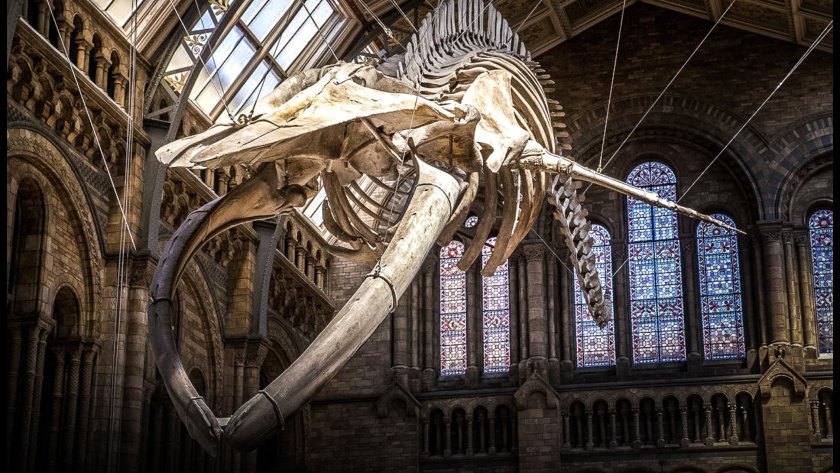 C. Hyde Park
Seeing London in 3 days on foot also gives you time to discover the city's most beautiful parks. And Hyde Park is conveniently just 10 minutes from the museum.
Hyde Park is the largest green space in the centre of the city. Like Central Park in New-York and the Mount Royal Park in Montreal, it's one of the most beautiful city parks in the world.
If you're following the suggested itinerary, you should get there around lunchtime. You'll find a wide choice of snack bars and restaurants around and within the park.
If the weather's good, it's a great spot for a picnic on the vast expanse of green grass, or lunch on the terrace beside the water.
At the north-east corner of the park, you might come across one of London's oddities: every Sunday, anonymous speakers come to express their opinions, very often with a touch of humour. It's known as the "Speakers' Corner".
At Christmas time, there's a huge Christmas Market in Hyde Park, accompanied by the Winter Wonderland fair and the biggest outdoor skating rink in the United Kingdom.
And if you're in London in the summer, you'll have the chance to enjoy concerts and festivals.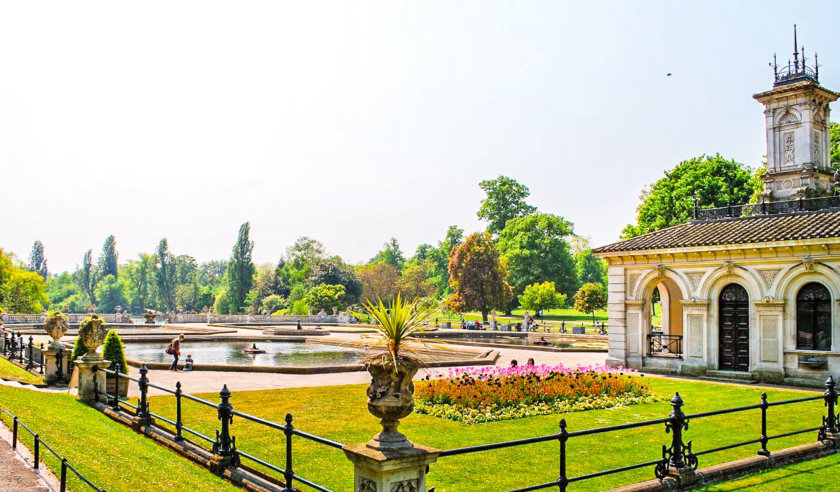 D. Oxford Street
How about a bit of shopping next?
Oxford Street, the London equivalent of the Champs-Élysées in Paris, is located around 15 minutes form the park exit.
If you're enjoying a short stay in the English capital, it's nice to take a walk there to do some shopping or simply to admire the shop windows.
Stretching for more than 2.5 km, this street is home to over 600 stores selling fashion, interior design items, cosmetics, high-tech and more. The prices are quite reasonable, and the best-known English chains are all there, including Marks & Spencer, TopShop, The Body Shop, Primark and Urban Outfitters among others.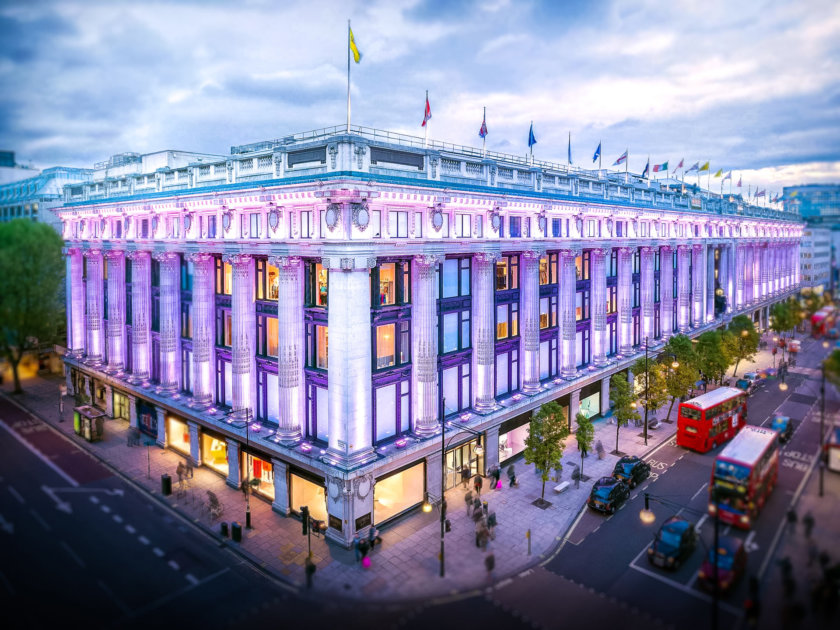 E. Soho
The next stop on your 3 days in London is Soho, the most vibrant district of London! It's right next to Oxford Street.
It may be very small, but it's home to an impressive concentration of pubs, theatres, restaurants, cinemas and clubs. Basically, it's where all the Londoners go to party!
It's always packed and there's a really great vibe whatever day of the week.
And it's in Soho that you can watch the best musicals in London, but tickets are in big demand so don't forget to book your tickets in advance.
If you want to see the famous musical "Les Misérables" at the Sondheim Theatre in London, make sure you buy your tickets in advance here.
If you'd prefer to see the no less famous "Phantom of the Opera", you can book there!
Voyage Tips - Advice
If you're looking for an original experience in Soho, you really should opt for a Harry Potter-themed guided tour.
Departing from Soho, your guide takes you to the cult locations from the films including Diagon Alley, Gringotts, platform 9 3/4, Knockturn Alley and much more besides. It's a really good tour and the guide is amazing!
To book your Harry Potter guided tour, simply click on the button below:


F. Piccadilly Circus
From Soho, you can go to Piccadilly Circus to admire the lights and enjoy the festive atmosphere of this famous square with its giant advertising screens.
G. Covent Garden
You should end your 3-day London itinerary with Covent Garden, the former site of London's covered market.
The market was relocated in the 1970s but fortunately retained its very beautiful glass roof which today houses several shops, restaurants, artisan studios and the London Transport Museum.
It's a very popular area for tourists, with several shopping streets, street performances and a crafts market every Saturday morning.
Now all you have to do is enjoy your last evening before flying home the next day.
And there you have it, London holds no more secrets for you! Now, the only thing left is to find an amazing place to stay. Let's talk about it just below!

Where to stay in London
So now you know what to do in London in 3 days but there's still one questions that remain unanswered: where to stay?
I won't lie, it's not easy to find affordable accommodation in London . As you'd expect in a major tourist city, the prices charged by hotels in central London are pretty high.
You really do need to book in advance to get the best rates. If you already know your travel dates, book your accommodation now!
If you'd prefer a London hotel that isn't too expensive, you should check out the "Z Hotel" chain. You can find them in lots of different areas of London, and prices start of 60€ per night. They're the best bet for budget accommodation in London.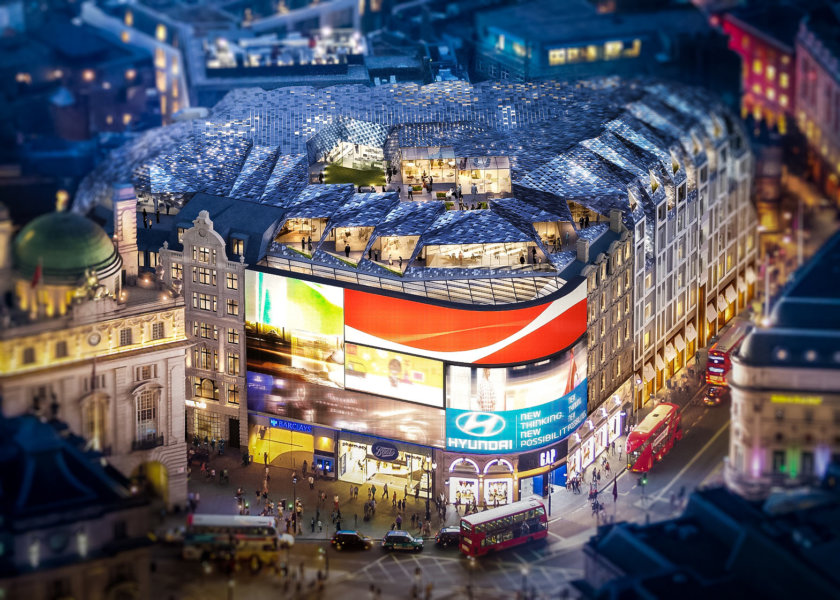 London in 3 days with kids
Visiting London with your children for 3 days is a great idea!
However, depending on the age of your kids, you might want to make a few slight changes to this itinerary. They'll love most of places to visit and activities mentioned, but you may need to spend a bit less time in the museums, as it might not be the most interesting for them.
That said, most of London's museums offer fun tours and workshops especially for children, and they don't generally last more than 1 hour.
From my experience, the activities in London that kids enjoy the most are:

The Changing of the Guard on the forecourt of Buckingham Palace
The Natural History Museum
The musicals showing in the theatres of Soho are also a big hit with kids. Seeing a show together makes for an excellent family night out.
In terms of getting around, all the attractions on the first day are close to each other, so you should follow the itinerary on foot on day 1, and it's also a more interesting way to get a first impression of the city.
If your kids are tired, or too young to walk, can opt to get around by bus. They will for sure love travelling on the red double-decker buses, preferably upstairs and right at the front!
You can book the double-decker hop-on hop-off bus tour by clicking here.
You can also take them on a cruise on the Thames, so that everyone can enjoy the main sites without getting tired:
More things to do during your 3 days in London
If you've enjoyed my 3-day itinerary in London and still have some time left, you should read my full tourist guide. It's packed with ideas for more things to do and see to bring your 3-day holiday in London to a wonderful end.
You can read it here: The 20 Best Things to do in London
It might even make you want to stay longer in London! Why not spend 4 or 5 days in the city?
Map of your 3-day itinerary in London
To help you visualize your daily itineraries during your 3 days in London, I have created this map with all the places to visit day by day. You can view the legend of the map by clicking on the top left button, the one with a little arrow.
You can thus see the suggested itineraries for each day.
Spending 3 days in London: flight prices
As always, you should book your plane tickets as early as possible to get the best prices.
To check the rates and schedules for flights to London, you can use our flight comparator, in partnership with Skyscanner:
Need help planning your 3-day itinerary in London? You can ask me your questions in the comment section located at the end of this article. I'd be happy to help you organize your stay in London!
Book your trip now and save money!
You're traveling to England? These articles will help you !
Discover all my articles about London: All my articles to help you plan your trip to England are listed there.
You're using Pinterest? Here is the picture to pin!