The Perfect Itinerary for One Week in Malta
So you're planning to visit Malta, one of the smallest European country?
In order to help you plan your stay, I have prepared for you this 1 week itinerary in Malta. It will allow you to make the most out of your stay and visit all the best tourist attractions of the island.
In addition to the best things to do, I will also give you my best tips to visit Malta in 6, 7 or 8 days as well as my selection of the best accomodations depending on your budget.
So, how to spend a week in Malta? What are the best places to visit?

Let's discover Valletta, Mdina, St Peter's pool, Gozo et Comino!
1) Valletta (1.5 days)
Your one week itinerary in Malta will start in Valletta, Malta's capital.
Once you have landed, there are several ways to go to Valletta from the airport:
You can rent a car. The best is to rent it after you're done visiting Valletta (2 days after your arrival) as you won't need a car in the city. Besides, unless you book a hotel with a private parking, it's very difficult to find a parking space in the city. You will save also save a bit of money on your car rental fees! However I strongly recommend you to rent a car for the rest of your trip in Malta so you won't have to rely on the (pretty random) bus schedules and not optimized bus routes.
Take the X4 bus, leaving every 30min from the airport. It costs 1.50€ and it takes 25min to reach Valletta. It's the cheapest option.
Take a taxi to your hotel. There is a fixed price of 15€ for a 15min ride.
If you chose to rent a car, I recommend you to use  Rentalcars.com, the best car rental website for 3 reasons:
It allows you to easily compare prices between all the car rental agencies. You're 100% sure to get the best price!
Cancelling or modifying your booking is free most of the time
They offer a "full protection" insurance: perfect to travel with the peace of mind!
I have used there "full protection" a bunch of times (they have refunded me more than 1300 euros at the moment), I can assure you that this insurance is the best on the market. One more reason to choose Rentalcars.com for your car rental in Malta.
Since I discovered it, it's simple: I am booking rental cars there for all of my travels. If you already have your travel date, you should book your car now to get the best price. Click the following button to compare rental cars prices in Malta:
PS: you should put the website in your bookmarks, it will be very useful for your next trips!
Once you arrive in Valletta, drop your luggages at your hotel and go for a stroll in the city before getting a good night sleep.
Your trip begins the day after with the visit of all the must see attractions in Valletta.
I recommend starting the day with the symbol of the city: Saint John's Co-Cathedral. It's a very touristic site so it's always better to visit it in the morning, when it's not too crowded. The inside of the cathedral is breathtaking! The visit takes around 1 hour.
Let's then go to the Grandmaster's Palace to visit the State Rooms and the impressive armory with armors and weapons used by knights of the Order of Malta. You will spend around 1h-1h30 there.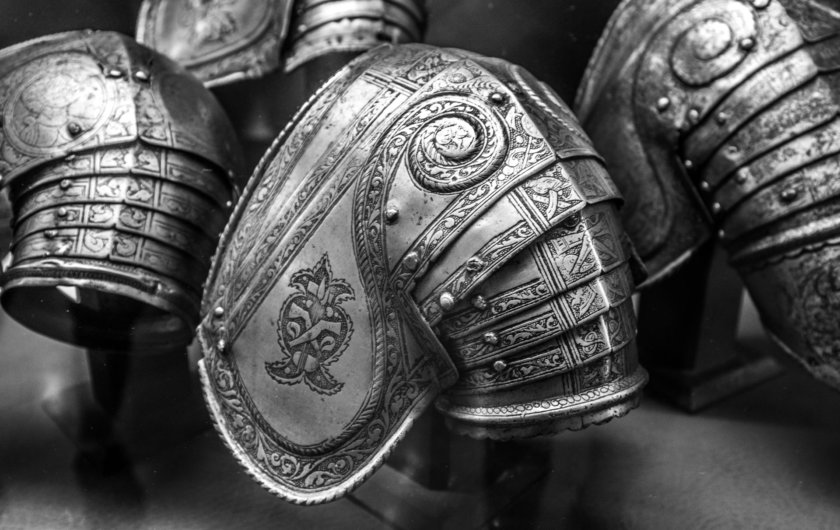 After leaving the Grandmaster's Palace, you can stop by Lower Barrakka Garden to take a picture of the "Siege Bell War Monument", it's very photogenic.
Then, head to Upper Barrakka Garden at 12pm sharp to take part in a Valletta tradition: the saluting battery and its daily cannon shots. It was first used to greet foreign vessels and has become part of the Maltese folklore.
The best part of Barrakka garden is the amazing view over the Three Cities and the sea. Take a break there while enjoying the shade and the view.
After your lunch in one of the many restaurants in Valletta, your afternoon will be dedicated to exploring the Three Cities that you saw from the Upper Barrakka Garden.
It's very easy to go there:
First, take the panoramic lift down (located in Upper Barrakka Garden)
Then, cross the street and continue to the left to reach the boat departure point.
Round trip tickets are 2.80€ per person and the trip lasts 10min. You will then be able to walk around the narrow streets of Vittoriosa, Senglea and Cospicua and enjoy nice views over Valletta.
Return to Valletta by the end of the day and go to Republic Street and Merchant Street. These are Valletta's main streets where you will find many restaurants, coffee shops and shopping options. The perfect opportunity to stop for a drink or to start looking for a good restaurant for dinner!
For more places to visit in Valletta, check out my article: The 10 best things to do in Valletta.
Voyage Tips advice
Don't buy souvenirs right away in Valletta. You will have more occasions later on your trip to find cheaper ones!
Where to stay in Valletta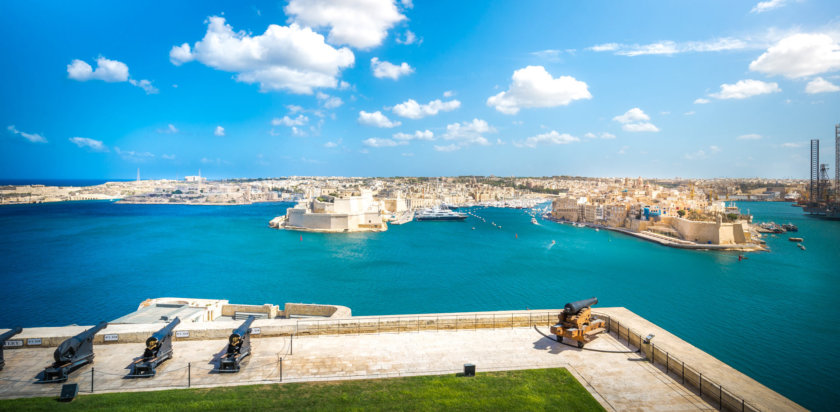 2) Mellieha (2 days)
For this second day in Malta, it's time to go pick up your rental car at the airport (if you chose this option). If you are familiar with my travel tips, you know that I always rent cars via Rentalcars.com. Their full-protection insurance is very efficient and they refund costs very quickly in case of damages. It's a stress-free solution.
Renting a car for 5 days in Malta starts from 35€ for a Fiat Panda kind of car. The full-coverage insurance on rentalcars.com costs 11.7€/day. The total cost of your car rental will be around 90€, pretty cheap price to pay for the freedom of going anywhere at anytime!
Once in your car, if you are not familiar with it, remember to drive on the left side of the road, especially in roundabouts! Be also careful to go in the right direction when you exit a parking lot (it only takes a second to make a mistake and I know what I'm talking about!)
I must confess, during our first trip to Malta, we rented an automatic car to feel safer and be able to focus on one thing at a time. It's a little bit more pricey it's true, but it makes everything much easier! Also, don't hesitate to seek extra guidance from your copilot.
After all these precious (and free, you're welcome) advices, let's continue this one week itinerary by going to Mellieha.
On the road between the airport and Mellieha (located on the Northern part of the island), you should stop by to visit 2 amazing small neighboring towns: Mdina and Rabat.
Before the Knights arrived in Malta, Mdina was the capital. The government and various administrations were located there.
Mdina is a great place to explore on foot. Walk around the narrow streets to discover the main attractions such as St. Paul's Cathedral or Vilhena Palace. It's a fortified city so you can also enjoy some beautiful scenic views over the city's outskirts from the ramparts.
Voyage Tips Advice
Visit Mdina in the early morning, before all the tourist buses get there. Everything becomes less charming with a zillion tourists around! We were lucky to visit the city when it was almost empty and we loved it!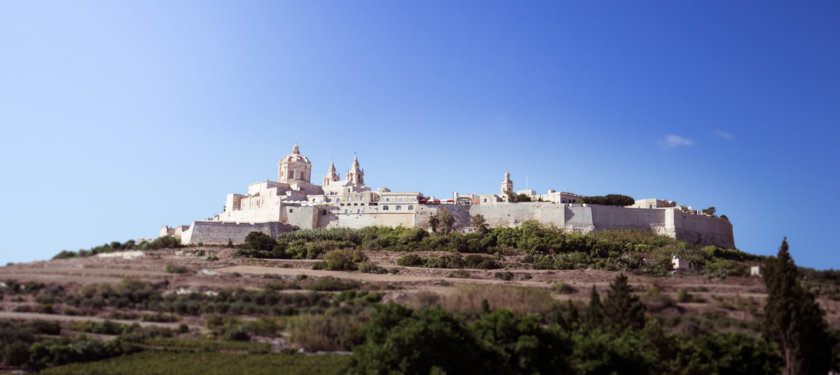 Exit Mdina via Mdina Gate (the bridge over the moats) and you will directly be in Rabat, the neighbouring town.
Rabat is known to be the place where Paul the Apostle sought refuge after his ship sank. There, you will find a church, a cave and catacombs dedicated to him. It's another lovely place to go on a stroll.
Then take your car again to continue this second day of your one week trip to Malta. Let's now head to Mosta, where you will find a monumental church inspired by the Pantheon in Rome. It's worth a souvenir photo!
Afterward, go explore some of the beautiful beaches around Mellieha. Here is the list:
Gejna Bay great for walks along the sea
Ghajn Tuffieha Bay and its unique rock formations
Golden Bay is also really worth stopping by
Paradise Bay and its turquoise water
Mellieha Bay, the biggest sandy beach with shallow water
A whole afternoon to try out Malta's best swimming spots, isn't it a pretty cool schedule?
Be careful though because there might be jellyfish in the water. During our afternoon in Ghajn Tuffieha Bay, we were not able to swim because of that.
After such a day, I'm sure that you will enjoy relaxing in one of the hotels listed a bit below in this guide.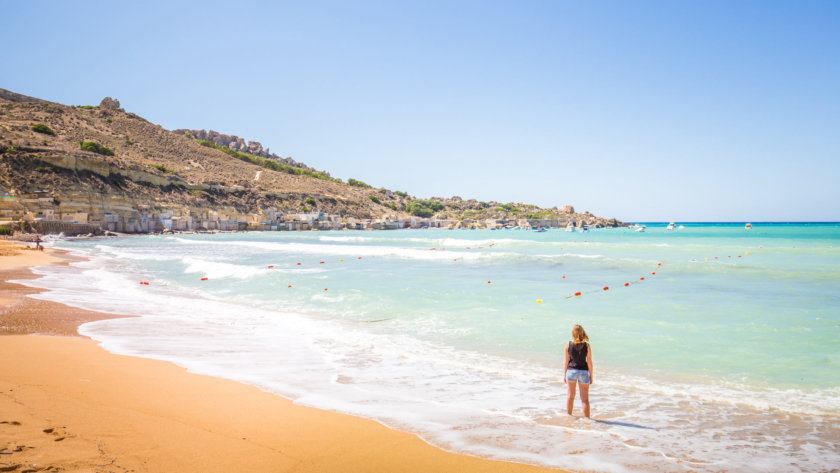 The day after, head to one of best places to visit during your 6, 7 or 8 days trip to Malta: Comino island.
If this name sounds familiar to you, it's because Comino Island and its famous Blue Lagoon is probably the most touristic spot in Malta. If you're like me and you like crystal clear turquoise water, it's the perfect spot!
However, let me tell you beforehand that you won't be the only one with such a great idea: The Blue Lagoon is a crowded spot, and this makes it a bit less exciting. It kind of feels like you're in Ibiza with the big boats, beach club music and dozens of people coming from the boats.
Hopefully, there is a solution to avoid most of the crowd: go there either early in the morning or late in the afternoon. To get there you can opt for the "big boats" option and the package including free time on Comino + one meal. You will find all necessary utilities on board, including restrooms. Tickets are 13-20€. To be honest, this is not really my cup of tea.
There is a second option (we chose this one). You go to Marfa, 10min away from Mellieha, and you can take a shuttle to Comino. Roundtrip tickets cost 10€ for a 25min trip, leaving every 30min. It's the best solution to go and come back as you please.
In Comino, besides taking a dip in crystal clear Blue Lagoon, you can also go for a walk. There are some very beautiful views all around the island. There is also another beach, Santa Maria Bay, way less crowded. It's located next to the only hotel in Comino.
One good point to highlight: despite how touristy and crowded the place is, you can eat there for cheap. There are food trucks serving sandwiches and drinks at affordable prices and it's even quite tasty.
Voyage Tips Advice
If you want to be trendy in Comino, you must drink a cocktail in a pineapple! You will understand when you will be there.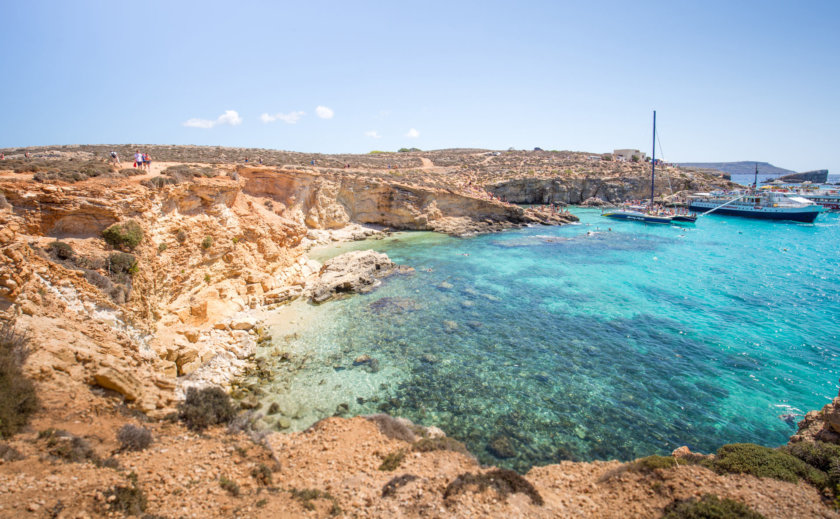 Where to stay in Mellieha
Pergola Hotel & Spa: located in Mellieha with a view over the bay, the village, Gozo and Comino. Studio apartment with kitchen amenities starting from 80€/night, breakfast for an additional 8€. Best features: kitchen amenities, view, excellent service, 3 swimming pools.
Maritim Antonine Hotel & spa: located in Mellieha, 1km away from a vast sand beach. Very spacious and elegent double room starting from 140€/night, breakfast included. Best features: rooftop swimming pool with a scenic view over the bay, heated pool and hot tubs, good buffet with many options, next to bus stops going to Valletta or to the beach. It's the best value for money in Mellieha.

Radisson Blu Resort & Spa, Malta Golden Sands: located in Golden Bay and 2min walking distance to a lovely beach. Big double room with balcony (sea view or countryside view) starting from 150€/night, breakfast for an additional 20€. Best feature: direct access to the beach, view, delicious breakfast and during summertime, you have free sunbeds and umbrellas on the private beach.
3) Gozo (2 days)
The third chapter of your week in Malta will take place in Gozo, Malta's little sister island.
You first need to go to Cirkewwa to take the ferry to Gozo. From Mellieha, it's only a 10min drive by car. There is no need to check departure times beforehand, no matter when you go, there is always a ferry leaving soon (especially during high season).
On top of that, boarding is very quick and well organized. You don't have to pay anything on the way to Gozo. You only pay for the trip on your way back (20€ for a car and two people).
Inside the ferry, you'll find a cafeteria and a shop selling magazines and snacks. The trip lasts about 20min.
Voyage Tips Advice
Don't wait until the last minute to get back to your car, because once in the port, debarkation is super fast!
For this first day in Gozo, I suggest starting with the main city, Victoria or Rabat (in Maltese). A must see in Gozo is the Citadella located on top of a hill. You may have seen it already from the ferry. It's the fortified part of the city.
Inside the Citadella, you can visit the old prisons and the cathedral but, above all, enjoy the 360° view over Gozo.
Once you're done with the Citadella, it will be lunch time. You will find many restaurants and coffee shops on Repubblika street, the city's main street, and also on Fortunato Mizzi street. It's also a good time to do some shopping and get some local Gozo delicacies such as honey or goat cheese.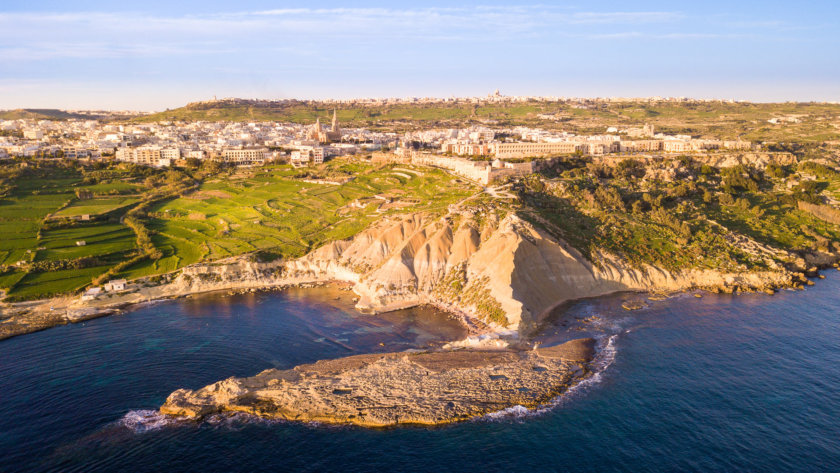 In the afternoon, head to the Northwestern part of Gozo, towards Dwejra where the Azure Window used to be located.
So yes, it doesn't exist anymore but the place itself still has great potential and is worth a visit! Other attractions are located there as well: the Inland Sea, the Deep Blue Hole and the Fungus Rock. Enough to blow your mind!
On your way back, stop at Ta'Pinu Basilica. Built on a hill, it is easily seen from afar. It's a really impressive church from the outside, and is also very photogenic.
For your second day in Gozo, go to Marsalforn to see the salt pans. The city itself is not that pretty but the salt pans are really worth it. You can walk along them for a while and it's truly beautiful.
Don't hesitate either to keep going a bit further to Wied il Gashri. There is a naturally carved canyon, a real paradise for diving and swimming in clear water.
Then you can go to the beach. Gozo has beautiful swimming spots, it would be a shame not to enjoy them! Even if it's not beach season or you don't want to go in the water, it's beautiful all year long, trust me!
Here are my two "real beaches" recommendations:
Ramla Bay (the first one when you come from Marsalforn) is the biggest beach in Gozo, with red sand and shallow water. Perfect for children. Small snacks, restaurants and restrooms are available there. You can also go up to the cave located on the right side and enjoy the view.
San Blas beach: a red sand beach like Ramla but smaller. It' s a really lovely location with big rocks around it. The downside is that you can only access it on foot, and there is quite a steep slope on the way back. On a hot summer day it can be a bit hard!
Lastly, to end this day with style, you can go to Ta'Cenc cliffs to enjoy the sunset.
I didn't mention it but during these 2 days in Gozo, you can also go on very nice hikes around the island. There are multiples paths along the sea and the cliffs. One of my favorite starts from Mgarr, right of the ferry, and ends at a huge cliff along with a beautiful cove to swim in. You can also walk along the rocks from Dahlet Quorrot.
For the list of the best things to do in Gozo, you can read my article: The 10 best places to visit in Gozo.
Where to stay in Gozo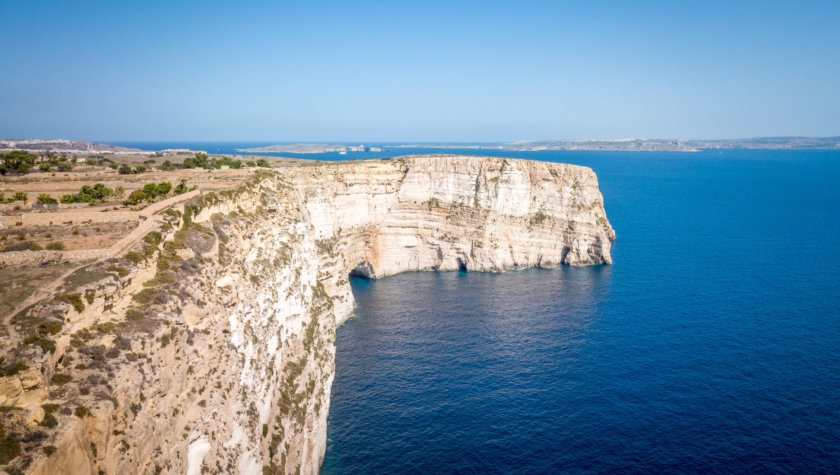 4) Marsaxlokk (1 day)
For the last full day of your 6, 7 or 8 days itinerary in Malta, take the ferry back to the main island.
You will go South to Marsaxlokk and its surroundings. It's a good place to spend your last night in Malta because it's located only 15min away from the airport.
You will need to cross the island from North to South to get there, so I prepared for you the 3 best point of interests to see on the way:
The first is Popeye Village not far from Mellieha. This small village was entirely built to be a set for the "Popeye" movie with Robin Williams. Today, it's an amusement park. You should stop at least to take a souvenir photo of the colorful houses at the bottom of the cliff.
Second stop are Dingli cliffs, Malta highest point at 250m above seal level. There, you can do a nice walk with beautiful viewpoints.
Third and last stop before Marsaxlokk is "The Blue Grotto". This cave is famous for its intense blue water. You can see it from above at a viewpoint located near Zurrieq town, or opt for a boat tour that will take you inside. Departure is from Wied Il Zurrieq port, next to the viewpoint and the tour lasts about 30min.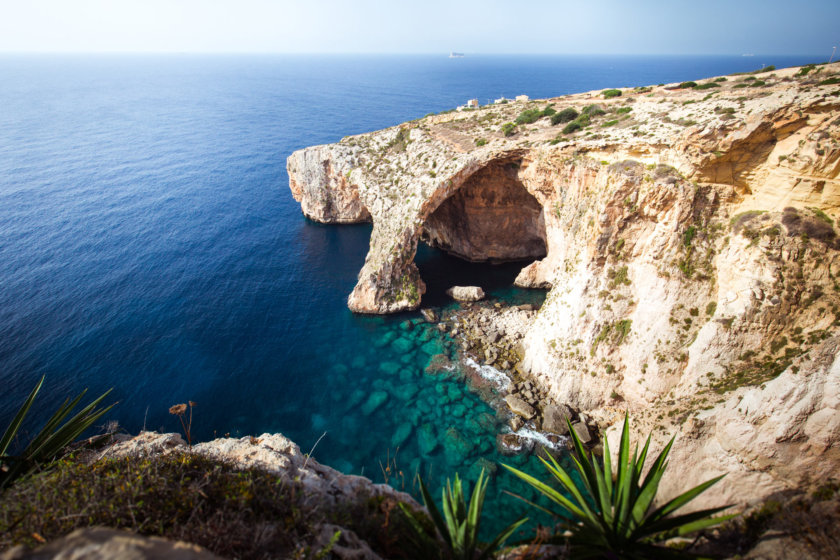 You will arrive in Marsaxlokk in the late morning. If it's on a Sunday, there will be a big market next to the port, with fish, fruits and vegetables but also many souvenirs stalls. It's the perfect place to buy souvenirs as it is way cheaper than in Valletta.
It's also a lovely town to explore during the week, with all the colored boats (called luzzi) in the port. It's also a great place to have lunch in one of the many seafood restaurants or pizzerias. Everything is pretty affordable.
After lunch, you should go see another must see in Malta, St Peter's Pool. It would be sad to miss it during your 1 week stay!
It's only 10 minutes by car from Marsaxlokk and the signs on the road make it very easy to find. There are 2 free parking lots when you get there. Then, St Peter's Pool is less than 3min away on foot.
Don't forget your swimsuits, it's hard to resist taking a dip in this natural pool. On the other hand,  you can only go in the water by jumping or going down a ladder among the rocks. So I don't recommend it if you travel with very young children.
If you keep going further on the right, you will find a more accessible spot where rocks are shaped like hot tubs next to the water. You can also go on a nice walk along the coast.
To end the day, you can take your car again and drive a bit further to Marsaskala. There is a nice beachfront walk there.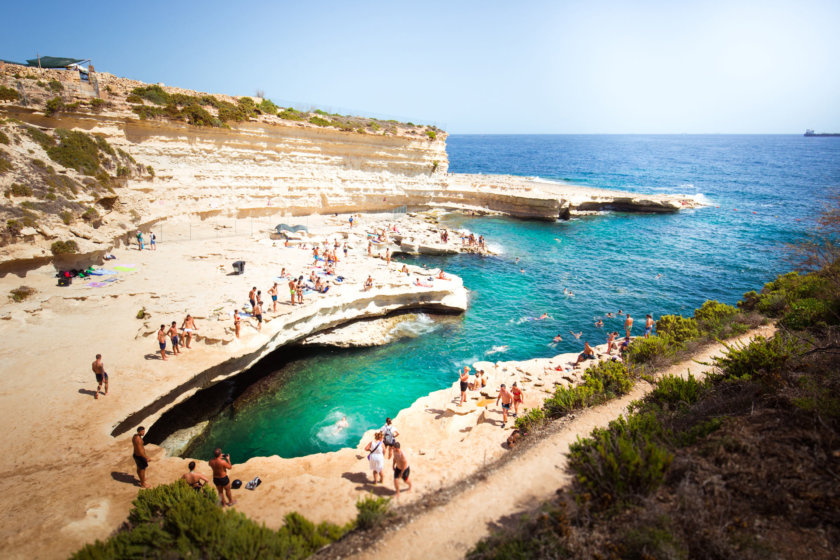 Where to stay in Marsaxlokk
Port View Guesthouse: Guesthouse located in Marsaxlokk, a lovely fishermen village with a popular Sunday market. Modern and comfortable double room starting from 70€/night, breakfast included. Best features: next to the sea, good breakfast and excellent service.
Harbour Lodge: Located right next to the fishing port. Quiet and comfortable double room starting from 85€/night, breakfast included. Best features: quiet location, free parking lot, free shuttle to the airport.
Budget for a one week trip to Malta
It's always good to have a general idea of the cost of a one week trip to Malta. This is what I spent:
Accommodation for 2 people for one week : 385€
Transportation for 2  (flight + car rental + Gozo Ferry): 370€
Visits for 2 : 65€
Food for 2 : 200€
Total Budget total for 2 people for 7 days : 1020€
One week in Malta : my impressions
Malta is an awesome small country to visit.
What I will remember the most from this week is the beauty of the natural landscapes. They are so beautiful and you will find amazing views at every corner. There are also all the lovely little turquoise water coves, they will make you want to get in the water for sure.
I especially liked Gozo island. It's more quiet and rural than its neighbor, yet as stunning. It's the perfect location to go on relaxing strolls and really enjoy your vacation.
Las but not least: the food! If you follow me for some time you have probably noticed that food is quite important to me. Another good point for Malta because I enjoyed every meal! Whether a simple sandwich, a pizza or pasta, everything is well made and really affordable.
If you have any questions about your 6, 7 or 8 days itinerary in Malta, don't hesitate to ask me in the comments section.
Book your trip now and save money!
Malta travel Guides
You're traveling in Malta? These articles will help you!
Discover all my articles about Malta: All my articles to help you plan your trip to Malta are listed there.
You're using Pinterest? Here is the picture to pin!