How to Visit Sicily in 2, 3, 4 or 5 Days? – The Perfect Tour
You want to visit Sicily for your next holidays? Great choice!

For a weekend or more, the beautiful landscapes, beaches with crystal clear water, amazing ancient town and Greek temples will be yours!
If you have planned to do a 2 to 5 days trip (for the luckiest ones!), you will find here the best itineraries depending on the duration of your stay.
You will see, organizing your trip to Sicily will be as easy as 1, 2, 3!
You select the itinerary of your choice depending on the duration of your holidays
For each leg of your itinerary, you click on the links to read our detailed articles. The best things to do, where to stay etc..  I show you everything!
Thanks to our selection of the best accommodations for each city, you book your hotels nights in 1 click.
So, what are the best things to do in Sicily in 2, 3, 4 or 5 days?
Weekend: 2 days in Sicily
If you have planned to spend a weekend in Sicily, the best is to focus on 1 city.
Flights to Sicily lands at Catania or Palermo airport. Thus, these 2 cities are an excellent choice for a 2 days stay in Sicily!
Best places to see in Catania:

The piazza del Duomo
The Duomo di Catania, the cathedral

La pescheria, the fish market

La via Etnea
To make the most out of your stay 2 days in Catania, you should read my article dedicated to the city: Visit Catania, the 12 best things to do
in Palermo, you shouldn't miss :
The Norman Palace
Palermo Cathedral
The historical center

Monreale cathedral (at 40 mins from the city center)
If you are planning to go there, I suggest you to read my my article about the 15 best things to do in Palermo. There, in addition to the list of must-see attractions, you will find itineraries to visit Palermo in 2 days! And as always, I give you my best tips as well as my selection of the best hotels in town depending on your budget.
Voyage Tips Advice
if you have planned to visit Sicily in 2 days and you are hesitating between the 2 cities, I recommend you to go to Palermo. In my opinion, the monuments are more interesting there. You can of course visit Catania for your 2nd trip to Sicily, maybe the next weekend! 🙂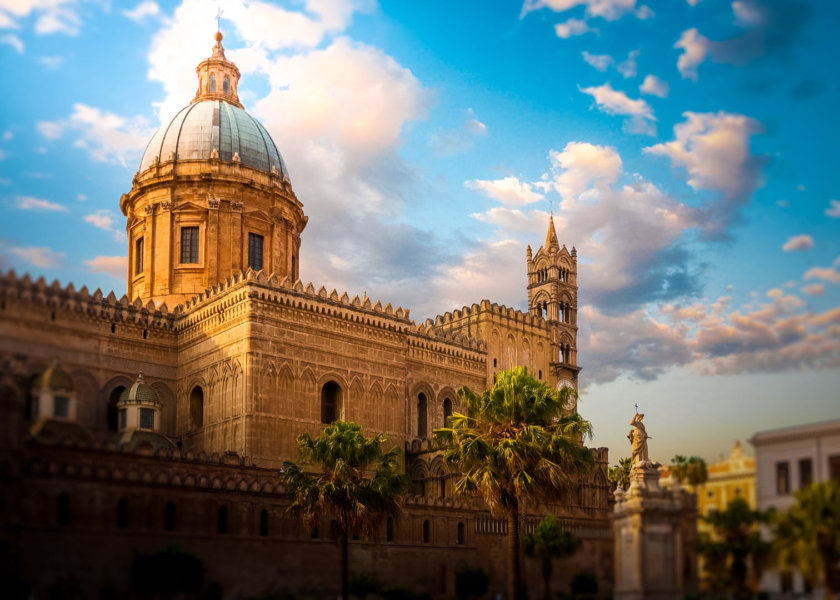 3 days in Sicily
To visit Sicily in 3 days, same advice as for 2 days: you should stay close to Palermo and Catania.
If you stay 3 days in Catania, you should spend 2 days (most likely 1 day and a half or a bit less, if you don't arrive early in the morning) to visit the city. You can find all the best Things to do in Catania in my article.

For your 3rd day, the best is to do a day trip to the Etna Volcano! The easiest is to book a guided tour starting from Catania. They will come pick you up directly at your hotel! The equipment and guide are included.
If you don't want to go to the Etna, another great option for a long weekend is to do a day-trip do Taormina. In, that case, you can find my detailed article about this charming Sicilian town here: Visit Taormina: All the must-see attractions + itineraries.
If you choose tu Visit palermo, 3 days is perfect to visit the best tourist attractions of the city. You will also have the time to visit the stunning Monreale Cathedral, one of the most beautiful in Sicily, as well as the charming Monreale town.
In 3 days, you can visit the 15 points of interest I talk about in my article and to enjoy an afternoon (or more!) at the beach. If you follow my suggested itinerary for 3 days in Palermo, you will go back home feeling like you have really made the most out of your stay.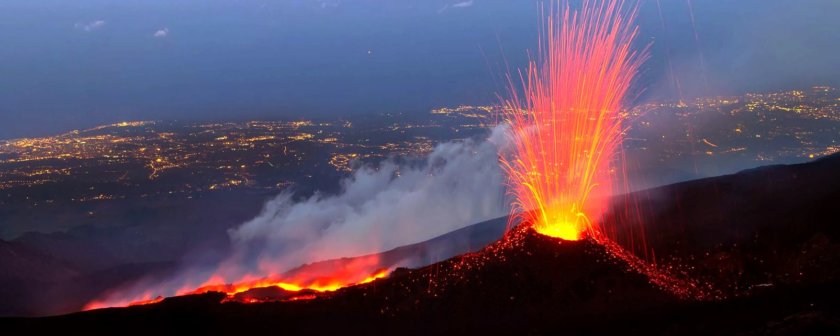 4 days in Sicily
You are planning a 4 days trip to Sicily? Great! You will be able to do a nice round trip in Eastern or Western Sicily.
If you arrive in Catania, in addition to visiting the city, you can add 1 day in the small town of Taormina and another one in Syracuse, the 2 emblematic cities of the Sicilian Est coast.
I recommend you the following 4 days itinerary:
1 day in Catania: You will probably have around half a day in Catania: Start your visit in the historical center and discover the Piazza del Duomo, the Cathedral, the fish market or go to the via Etnea for a bit of shopping!
2 days in Siracusa and Ortigia island: take a stroll in Ortigia island, visit the Piazza del Duomo and the market (open only in the morning). In the afternoon, go around the island, to Castello Maniace and the Fountain of Arethusa. For the 2nd day, go to Néapolis archeological park, in Syracuse city.
1 day in Taormina to enjoy the Sicilian "Dolce Vita": Enjoy the view and do a bit of shopping on the Corso Umberto in the morning, and go to the beautiful Isola Bella beach in the afternoon.
If archaeological sites aren't your thing, another good option can be to spend only 1 day in Syracuse. I then recommend you to add 1 day in Catania and do a day trip to the Etna volcano.
For more details about the things to do during your 4 days tour in Sicily, click here to read our detailed guides about Catania, Syracuse and Taormina
If you decide to arrive in Palermo, you should dedicate 1 day to visit the city and the 3 others to discover the 2 best archaeological sites of Western Sicily.
Here is my recommended itinerary for 4 days in Sicily:
1 Day in Palermo, to visit the capital of Sicily. The best things to see: The Palace of the Normans, Palermo Cathedral, the Ballaro market.
1 Day in Agrigento, to visit the world famous Valley of the Temples, a major archaeological site in Sicily. End your day watching the sunset at the beautiful Scala dei Turchi.
1 Day in Selinunte, to discover the other major archaeological site of the island. It's my favorite!
1 Day in Trapani and around: Make a stop at Marsala salt pans on the road from Selinunte to Trapani and visit Erice village, a superb perched village overlooking Trapani.
You can find everything you need to know to organise your trip in my detailed articles about Palermo, Agrigento, Selinunte and Trapani. 
And of course if you need some help to prepare your 4 days stay in Sicily, don't hesitate to leave me a comment at the bottom of the article!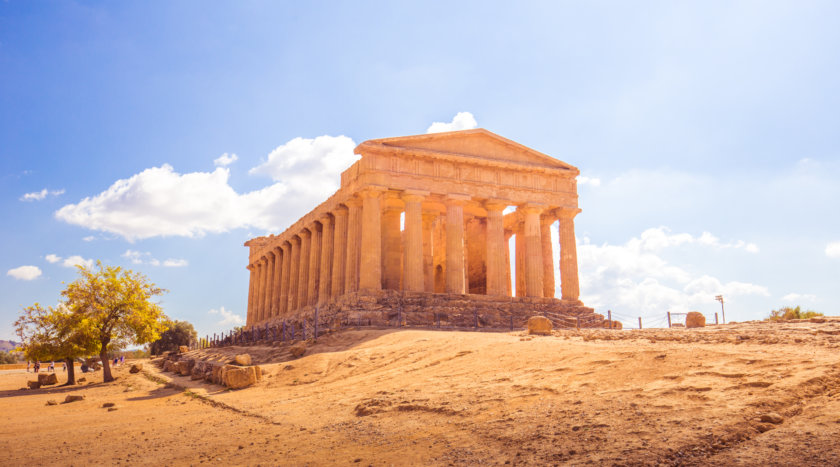 5 days in Sicily
You want to visit Sicily in 5 days? I suggest you the following itineraries for the Eastern and Western Sicily:
If you arrive in Catania:

1 day in Catania: Take a stroll around the Piazza del Dumo, visit Catania Cathedral and the local market, go shopping on via Etnea. You should read my article about Catania must-see attractions to plan your day!
2 days in Syracuse and Ortigia Island: Visit Ortigia old town on foot, discover the Piazza del Dumo, fishermen harbor, local market, Castello Maniace and Néapolis archeological park. You can find a detailed itinerary to visit Syracuse in 2 days in my article: The ultimate guide to Syracuse
2 days in Taormina: Discover the old town, go to the Chiesa Madonna della Rocca for an amazing Bird's-eye view of the city, go to Isola Bella beach, visit the Greek Theatre, discover the Alcantara Gorges and a lot more things to do! Have a look at my article: The 10 things to do in Taormina
If you arrive in Palermo

1 day in Palermo: Visit the Palace of the Normans, the Cathedral, the churches and palaces of the historical centre.
1 day in Agrigento: Visit the must-see tourist attraction of western Sicily: the Valley of the Temples. At the end of the day, go to the Scala dei Turchi, the other point of interest near Agrigento. It's the perfect place to watch the sunset!
1 day in Selinune: Visit Selinunte archaeological park and enjoy one of the beaches nearby.
2 days in Trapani: Don't miss Marsala Salt Pans when going to Trapani from Selinunte. In the afternoon, go to Erice Perched village for a great view of the surroundings! For the 2nd day in Trapani, you can take the boat to Favignana, one of the Aegadian Islands.
Another option for your 2nd day around Trapani is to go to Scopello and visit the Zingaro Nature Reserve. As you prefer, both Favignana and the nature reserve are amazing places to visit!
The advantage of Scopello is that you will be a bit closer to Palermo for your return flight.
Click on the following links to get all the detailed information to plan your trip to Palermo, Agrigento, Selinunte, Trapani and the Zingaro Nature reserve.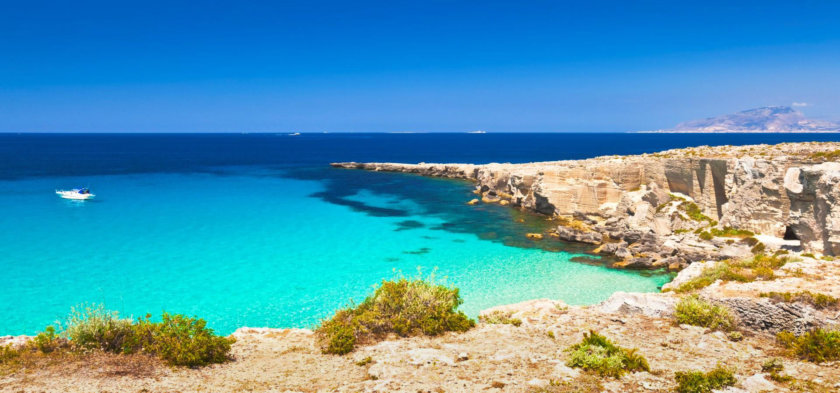 Rent a car in Sicily
For your trip to Sicily, you will probably want to rent a car. It's the best way to make the most out of your stay!
I recommend you to book it with Rentalcars.com for 2 main reasons:
You can easily compare prices between the car rental agencies and get the best deal!
You can get Rentalcars.com's "full protection insurance", that will allow you to get a complete refund if your rental car is damaged. It's a lot cheaper than the insurances the rental agencies are selling, and a lot more effective.
If I am talking about this, it's because in Sicily, there is a lot of "fake damage" scams as well as vandalism (key scratches are unfortunately quite common). And I know what I am talking about, I had to pay more than 1300 euros extra for the cars I rented there! Hopefully, every time, Rentalcar's full protection insurance refunded me in less than 5 days.
To be honest, it's the first time I find a insurance to be THAT effective! So I can only recommend it to you. If you know your travel dates, you should click on the button to book your car now to get the best price.
Renting a boat in Sicily
If you want to rent a boat for a nice day at sea during your itinerary in Sicily, you should book it with Samboat.
Motorboats, sailboats, yachts, small boats without a license, with or without a skipper: they simply have the most complete offer for boat rental.
So, what are you waiting for to book your boat trip in Sicily? 😊
Book your trip now and save money!
Sicily travel Guides
You're traveling in Sicily? These articles will help you!
Discover all my articles about Sicily: All my articles to help you plan your trip to Sicily are listed there.
You're using Pinterest? Here is the picture to pin!