Voyage Tips - Advice
Wanna do it quick?
Simply call Vincent at +356 7920 1451 (phone or WhatsApp) to book your quad bike now!
Quad bike rental in Gozo
You want to rent a quad bike in Gozo to enjoy a perfect day on the island?
You're at the right place!
A quad bike is the best way to move around Gozo and take all the small roads of the island.
The rates for quad bike rentals in Gozo start at 65€ for 3 hours or 90€ per day (7h), gas included.

I strongly advise you to book your quad bike in advance to be sure to have one. The demand is very high and if you try to book at the last minute (especially in high season), there will be nothing available.
To rent your quad bike in Gozo with the best agency (big quads, not kids toys!), it's simple: you just have to call Maronia, Vincent and Anthony at this number: +356 7920 1451 (phone or WhatsApp).
You will see, they are super friendly!
Voyage Tips - Advice
I won't say it enough, but booking as early as possible is the only way to be 100% sure to have a quad bike.
There is a limited number of quad bikes for rent in Gozo, so don't call at the last minute!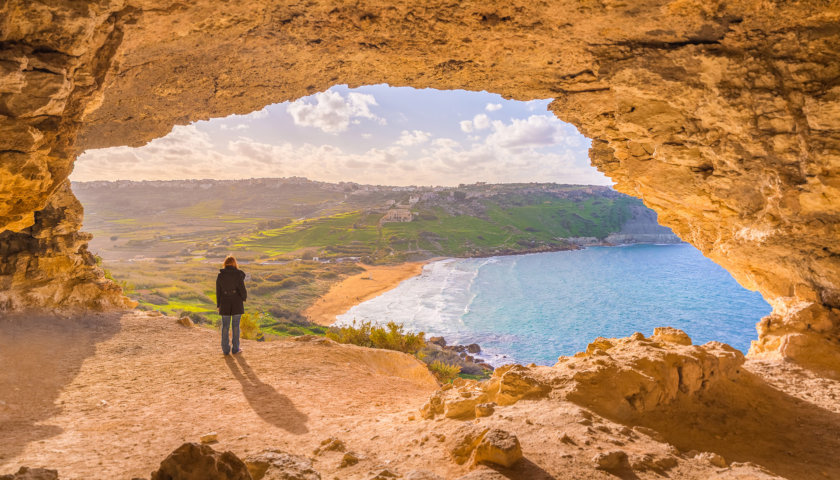 Practical information to rent a quad bike in Gozo
Here are some things you should know about driving and renting quad bikes in Gozo:
You must be at least 21 years old to drive the quad
You must have your driving license (no need for an international license, at least if you are from EU!)
Wear closed shoes, and for girls, no heels
In summer, don't forget to bring towels and your swimsuit!

You prefer to do a quad bike tour in Gozo, with a guide, pickup from Malta and lunch included?
That's also possible!
Gozo Quad Bike Tour from Malta – Full Day
This full day quad bike tour in Gozo will allow you to discover the most beautiful places of the island accompanied by a guide while enjoying some free time for a swim stop (in summer).
It also includes a buffet lunch as well as transportation from all the main cities of Malta: Valletta, Gzira, Sliema, Buggiba, Mellieha.
A mini bus will pick you up in the morning and take you directly to the private boat going to Gozo.
You will not have to take the ferry, so no time wasted!
Once you will arrive in Gozo and disembark, someone will be waiting to take you to the starting location of your Gozo quad bike tour.
Of course, if you are already staying in Gozo, you can also do this tour! All you have to do is to go to the meeting point.
During your quad bike tour in Gozo from Malta, you will visit:
Qala Belvedere, to admire the view over Comino and the island of Malta
Ramla Bay beach: the largest beach in Gozo is famous for the ocher color of its sand. You will have some time to walk around or take a dip.
Victoria, the capital of Gozo, where you can find a beautiful citadel
Marsalforn salt pans: one of my favorite places on the island, just going there makes your quad bike tour in Gozo really worth it!
Dwejra where the Azure Window, Gozo's former most famous tourist attraction used to be located. Even if it collapsed in 2017, Dwejra is still home to 2 very famous places: the Inland Sea and the Blue Hole (for diving). Cool fact: Dwejra was actually used as a filming location for the series Game of Thrones!
Xlendi Bay, a small seaside resort.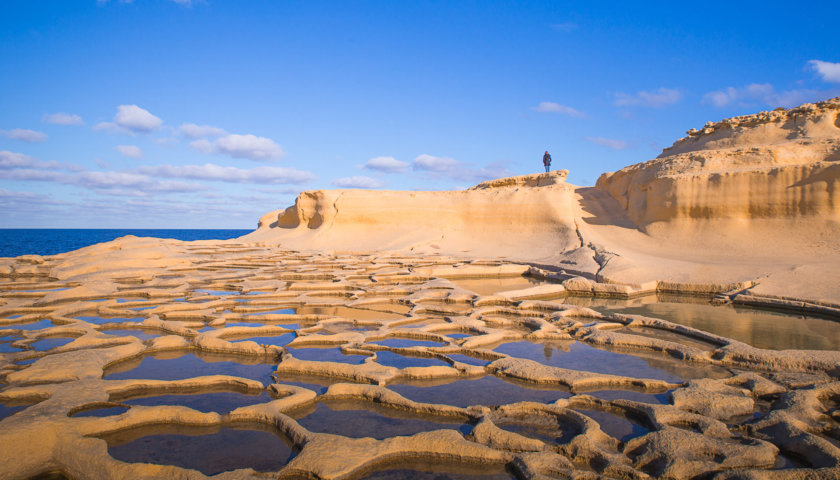 During this quad bike tour in Gozo, the following is included:
Lunch
A stop in a local store where you can taste Gozo honey and prickly pear liquor (very good!)
A swim stop at the Inland Sea in summer.
After the quad bike ride, you will be taken back to the port to catch the boat. On the way, the boat makes a detour to Comino so that you can admire the Blue Lagoon and the sea caves.
The minibus will then take you back to your hotel in Malta.
To book this quad bike tour to Gozo from Malta (lunch+ boat tour from Malta included), you just have to click on the button below: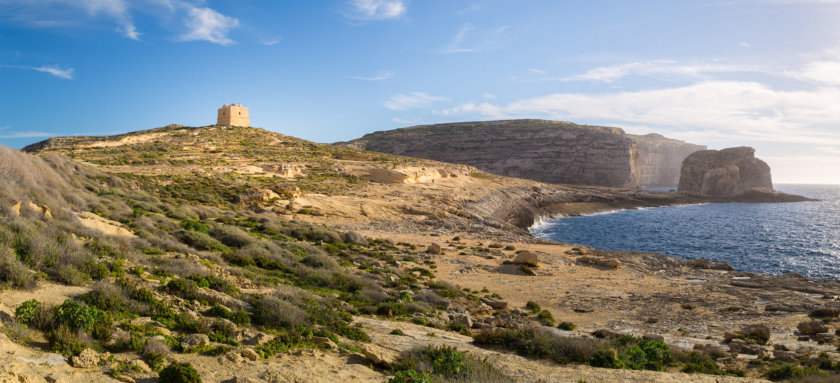 Other things to do in Malta and Gozo
You're you up for more activities during your stay in Malta?

No problem: Here you will find the complete activities list. There is definitely something for you!
For more information about these activities and to book them, simply click on the following links:
The 3 best activities to do in Malta

It's your first trip to Malta and you want to focus on the best activities and excursions?
In that case, I have selected for you the 3 activities and excursions you can't miss during your trip to Malta.
So, here are my 3 favorites!
1) Going on a boat trip to Comino Blue Lagoon
2) Visiting Gozo by Quad bike or Jeep
VIP full day quad bike tour in Gozo (top!) – Visit the island of Gozo with the best local guide and take a lunch in an amazing restaurant with countryside view. Small groups + discover more than 2 times more places than with other quad tours (including a few hidden gems!)
Full day Quad bike tour in Gozo, with departure from Malta (transport included). Return by boat via Comino and the Blue Lagoon! Definitely one of the best activities in Malta!
Gozo: Jeep tour – Pick up at your hotel in Malta included. A great way to discover Gozo if you don't want to drive!
3) Diving in Malta and Gozo
In addition to the 3 amazing activities mentioned above, here is the complete list, with all other activities you can do in Malta:
1) The best activities in Malta (and from Malta)

Boat trips to the Blue Lagoon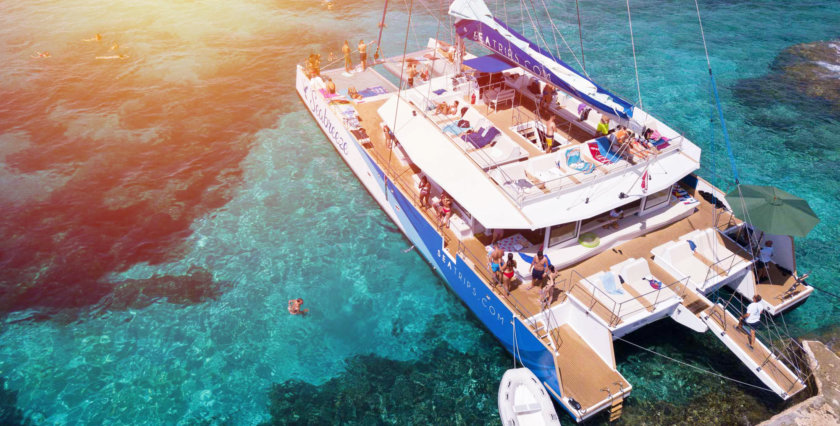 Visiting Gozo from Malta
Guided visits and excursions in Malta
Other activities to enjoy in Malta
Partying in Malta

If you want to take advantage of your stay in Malta to party (on your last evening or maybe even on several evenings during your stay !), you should:
Go on a pub crawl and make friends from all other the world – Click here!
Dance all night long in one of Paceville nightclubs
Opt for a boat party with an open bar.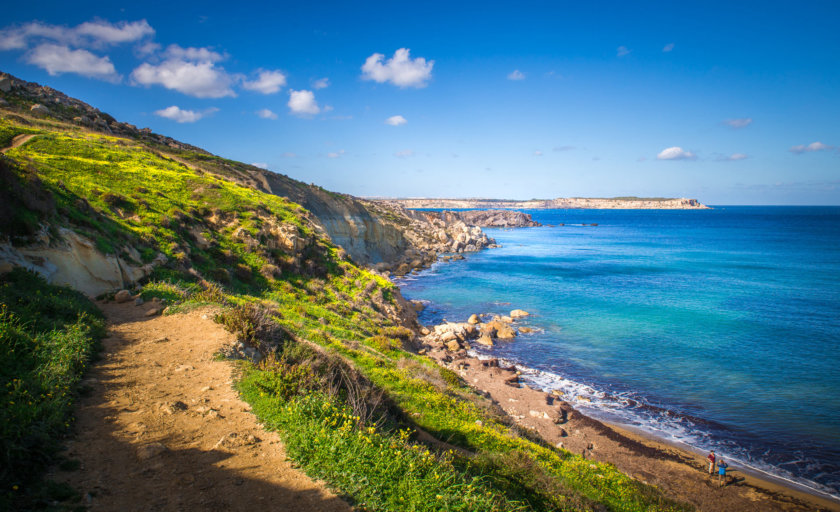 2) The best activities in Gozo
Boat trips
Other activities / Guided tours
Nautical activities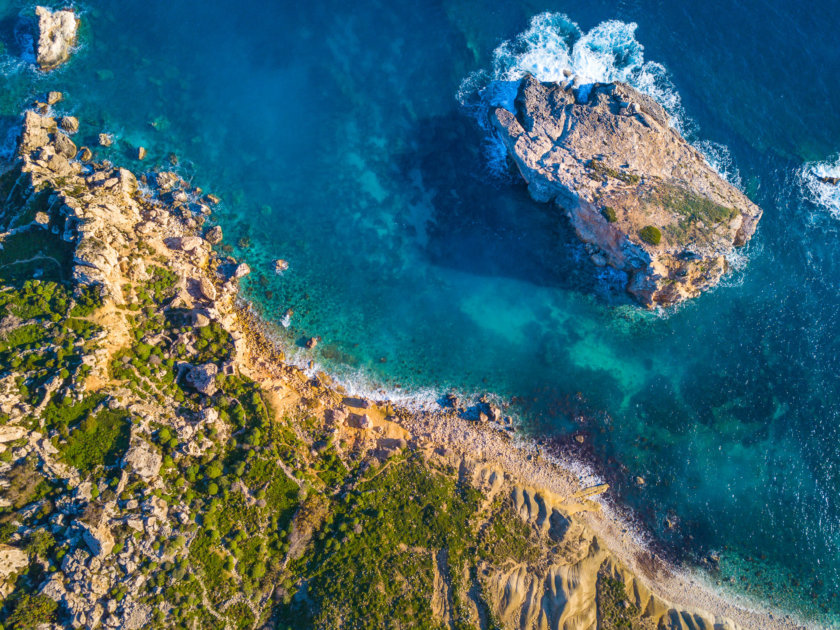 What to do in Malta and Gozo after your quad bike tour?
To discover all the best things to do in Malta, you should read my article: The 25 best Things to do in Malta.
You want to know more about the best places to visit in Gozo? it's right here: The 10 best things to do in Gozo.
To prepare your trip to Comino Blue Lagoon, have a look at my detailed guide: How to visit Comino and the blue Lagoon?
And you might not know it, but Malta is the perfect place for Diving.
So if you want to go diving in Malta/Gozo, you should read my article: Diving in Malta: The definitive guide.
Book your trip now and save money!
Malta travel Guides
You're traveling in Malta? These articles will help you!
Discover all my articles about Malta: All my articles to help you plan your trip to Malta are listed there.
The 20 Best Things to Do in Malta: The ultimate bucket list!
You're using Pinterest? Here is the picture to pin!