Rome in June: Weather, Best Things to Do, Itineraries and Tips
You're planning to visit Rome in June?
Great idea!
Thanks to the warm and sunny weather and the fact that the city is less crowded than during summer holidays, June is considered as one of the best time of the year to discover the Italian Capital.
First, I will give you a brief overview of Rome's weather in June. Next, I will tell you everything about the top things to do in Rome, covering both must-see attractions and secret spots known only by locals and experienced travelers.
We will then continue with recommended itineraries depending on the duration of your stay, ideas for day trips, tips for visiting with children, and a few suggestions on what to pack and wear.
And to make your stay truly unforgettable, I will also give you my list of the best hotels in Rome depending on your budget.
You will see, with my guide, planning your trip to Rome in June will be super easy.
Let's plan your visit!
Weather in Rome in June
June in Rome brings warm and pleasant weather, perfect for exploring the city's numerous attractions. In the whole month, there are generally only 2 or 3 rainy days.
The average temperature in the first half of the month is around 24°C (75°F), while in the second half, it rises to about 27°C (81°F).
In June, the days are also getting longer (about 15 hours of daylight every day!), allowing you more time to visit and enjoy the city.
While visiting Rome in June, you will also have the chance to be there in spring and thus witness beautiful flowers blooming throughout the city's public parks, especially in the first half of the month.
The best things to do in Rome in June 2023
1. The Colosseum
You simply can't got to Rome without visiting the Colosseum, the largest amphitheater in the ancient world.
This iconic symbol of ancient Rome was built in 70-80 AD to host gladiatorial combats, public spectacles, and dramas.
In June, the Colosseum has extended opening hours, allowing you to explore this magnificent monument a bit later than usual.
To visit the Colosseum, you need to buy your skip the line tickets in advance. Almost no tickets are sold at the ticket office, and there is often a 2-hour long or more waiting line!
As there are many different tickets available, I have made a short summary for you here. Simply click on the orange links for more info and to book:
3 important things:
All Colosseum tickets and guided visits include entrance to the Colosseum + Roman Forum + Palatine Hill
All tickets and guided visits bought online have priority entrance (no need to go to the ticket office again).
Not all tickets are always available. For a given date, there is a limited number of tickets of each type available. During high season, many of them are sold out a month in advance!
So if you know your travel dates, book quickly to ensure you can visit the monument. Here is the link to book all the Colosseum tickets. If there is no availability, you can also check that website.

To learn more about the fascinating history of the Colosseum, you can opt for a guided tour. It will even allow you to explore the underground chambers where gladiators and wild animals once awaited their turn to enter the arena.
Voyage Tips - Advice
To make the most of your visit to Rome and its numerous attractions, your should purchase the Rome Tourist Card.
Here is what's included:
Colosseum ticket with audio guide + Roman Forum + Palatine Hill
Ticket for St. Peter's Basilica with audio guide and dome access!
Visit to the Vatican Museum and Sistine Chapel
10% discount on museums (Castel Sant'Angelo, Borghese Gallery), guided tours (Guided tour to the catacombs, Rome by bike) and excursions in Rome's surroundings, in case you plan to continue your trip to Rome and visit another major Italian city (Florence, Pisa, Venice…).
To purchase your Rome Tourist Card, simply click on the button below: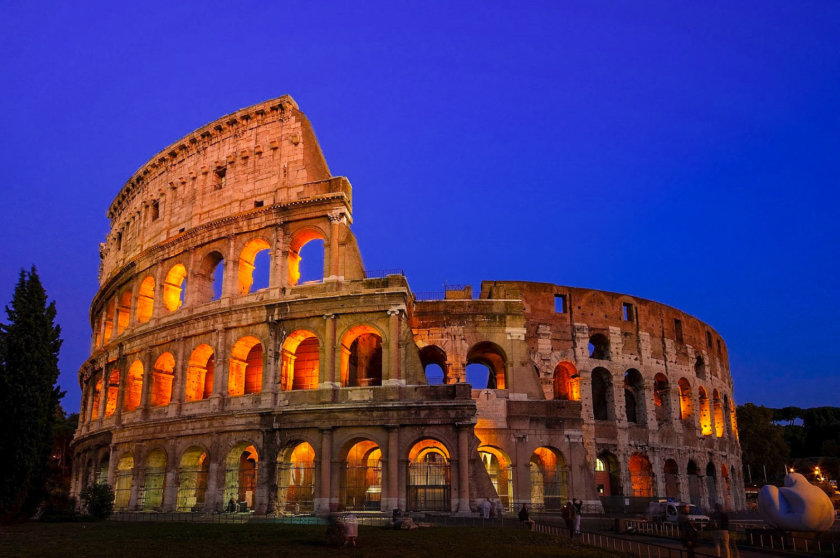 2. Roman Forum
The Roman Forum is another must-see attraction of the Italian capital, as it was the center of political, social, and economic life in ancient Rome.
Strolling through the Roman Forum, you'll come across the ruins of ancient temples, basilicas, and government buildings. Among others, you shouldn't miss the Temple of Saturn, the Arch of Titus, and the Curia Julia.
In order to learn more about the history and get interesting facts about these impressive ruins, you should opt for a guided tour.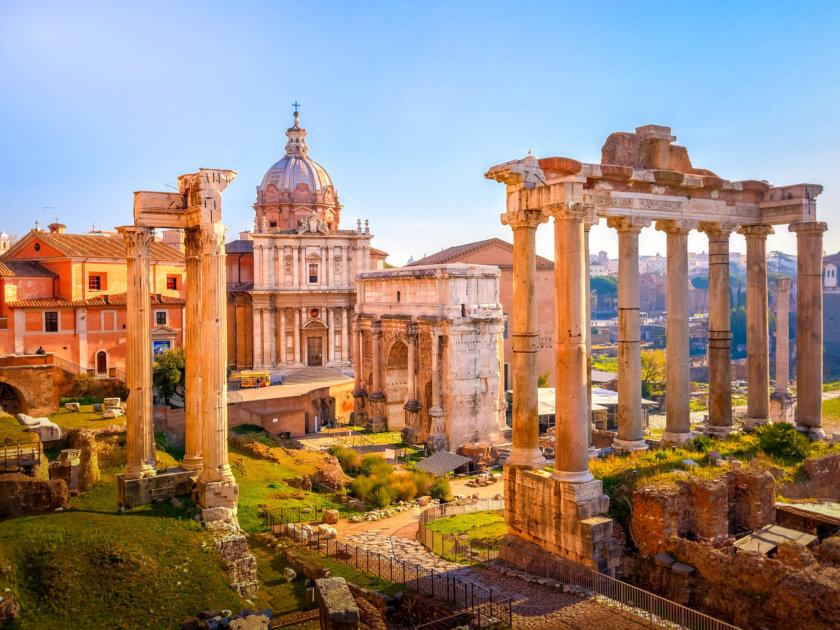 3. Palatine Hill
Located just above the Roman Forum, Palatine Hill is another essential stop on your Rome itinerary.
As one of the Seven Hills of Rome, it offers a breathtaking view of the city and is steeped in history and mythology. According to legend, this is where Romulus founded Rome in 753 BC!
Palatine Hill was home to some of the most powerful and influential people in ancient Rome, including emperors and aristocrats.
Today, you can explore the ruins of luxurious palaces and villas, as well as the Farnese Gardens, one of the first botanical gardens in Europe.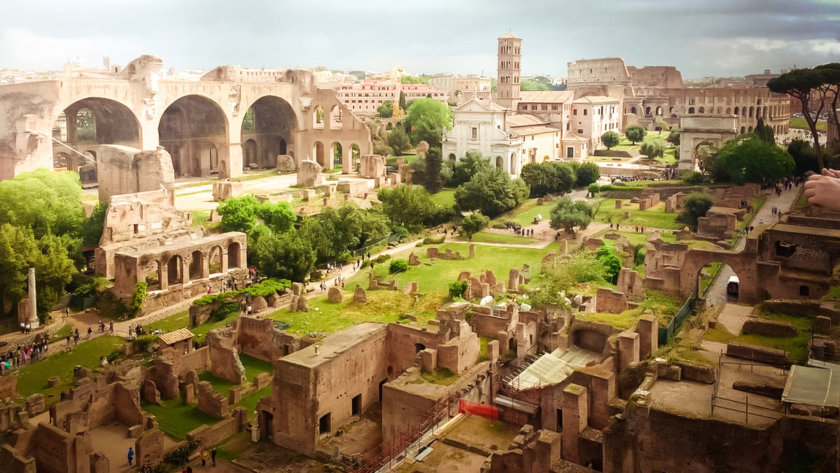 4. St. Peter's Basilica
As the largest and most important Catholic church in the world, St. Peter's Basilica is for sure one of Rome's must famous monuments.
Located in Vatican City, this architectural masterpiece was designed by renowned artists such as Michelangelo, Bernini, and Bramante. Inside, you'll find stunning works of art, including Michelangelo's Pietà and Bernini's Baldachin.
Don't miss the opportunity to climb to the top of the dome for a really nice view over Rome (for a fee, but it's included in the Rome Tourist Card).
Voyage Tips - Advice
To avoid long waiting lines (very often more than 2 hours!), you should book a guided tour that priority access to St. Peter's Basilica.
You should combine your visit with the Vatican Museums and Sistine Chapel for a comprehensive experience. I will tell you more about them just below!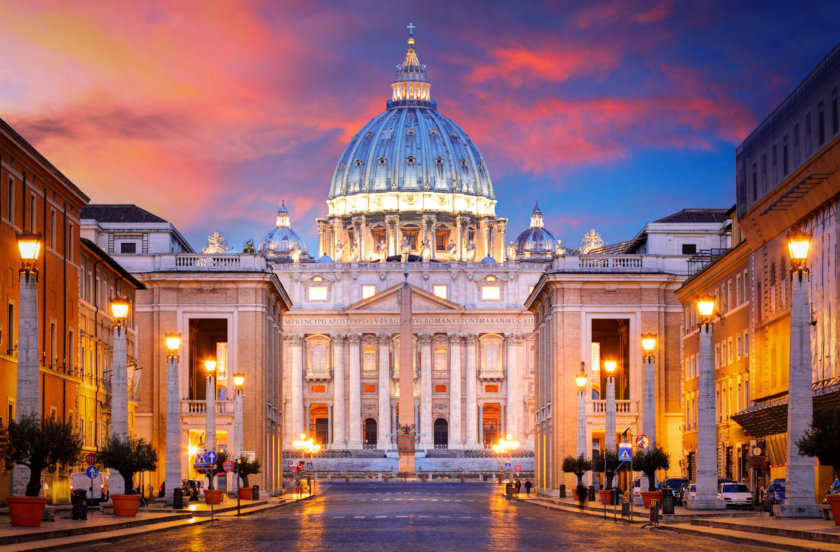 5. Vatican Museums and Sistine Chapel
The Vatican Museums house one of the world's most extensive collections of art, with masterpieces spanning from ancient times to the Renaissance.
Some of the highlights include the Raphael Rooms, the Gallery of Maps, and the renowned Sistine Chapel, where you can admire Michelangelo's breathtaking frescoes, including The Last Judgment and The Creation of Adam.
In June, the Vatican Museums offer extended opening hours on Friday evenings, allowing you to enjoy the collections in a more relaxed atmosphere.
To book your skip the line tickets to the Vatican Museums and Sistine Chapel, simply click on the green button below:
And if you prefer to opt for a guided tour (which also gives you priority entrance), you need to click here.
Access to the Vatican Museums and Sistine Chapel is included in the Rome Tourist Card or the Omnia Card.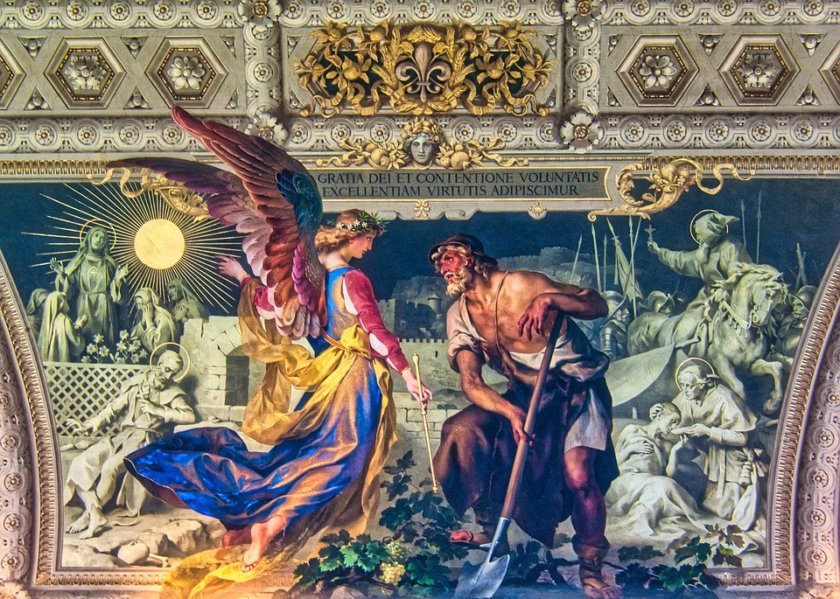 Piazza Navona is one of Rome's most famous and picturesque squares.
Built on the site of the ancient Stadium of Domitian, the square is now a vibrant and bustling area, filled with cafés, restaurants, and street artists.
The main attraction of Piazza Navona is the Fountain of the Four Rivers, designed by Bernini and featuring an Egyptian obelisk at its center.
While you're there, you should visit the Church of Sant'Agnese in Agone located on the square. You will also see the Pamphilj Palace, housing the embassy of Brazil.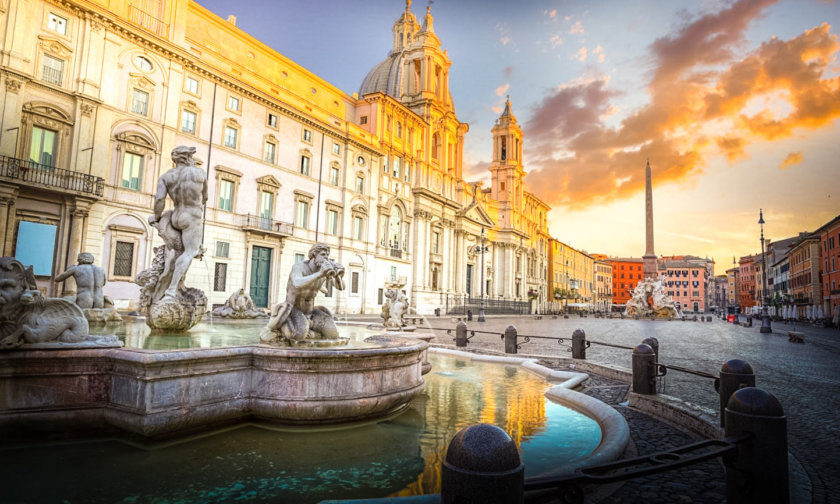 7. The Pantheon
When visiting Rome in June, you should definitely visit the Pantheon, one of the city's most iconic and well-preserved ancient buildings.
Originally built as a temple dedicated to the Roman gods, the Pantheon was later converted into a Christian church and now serves as a mausoleum for notable Italian figures, including the famous painter Raphael.
Once inside, you can marvel at the remarkable dome, which remains the world's largest unreinforced concrete dome even after nearly 2,000 years!
The central oculus, an open hole at the dome's apex, allows natural light to stream into the interior, creating a mesmerizing effect on the floor and walls.
During your visit, take the time to appreciate the intricate details of the Pantheon's architecture and the rich history it represents.
As the Pantheon is a popular attraction, you should ideally visit early in the morning or later in the afternoon to avoid the largest crowds.
Fortunately, in June, the longer daylight hours give you plenty of time to explore this architectural masterpiece.
Since July 2023, access to the Pantheon has been subject to a charge and requires an admission ticket (cost: €5). To visit, you should book your ticket on the official website.
To enhance your experience, consider joining a guide tour or renting an audio guide (fast track ticket included!) to learn more about the building's fascinating history and architectural significance.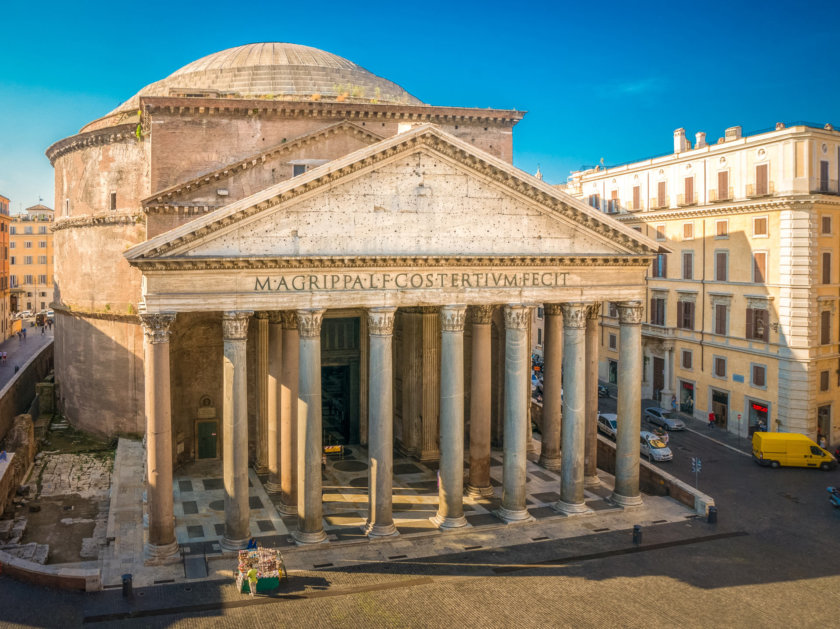 The Trevi Fountain, one of the city's most iconic landmarks, in an impressive Baroque masterpiece.
It's not only the largest fountain in Rome but also one of the most famous fountains in the world!
As you admire its intricate sculptures, don't forget to throw a coin into the fountain, which, according to tradition, ensures your return to the Eternal City.

9. Spanish Steps
After visiting the Trevi Fountain, you should take the famous Via del Corso, followed by Via dei Condotti, the 2 main shopping streets of Rome, to reach the Spanish Steps.
This grand staircase connects Piazza di Spagna and Piazza Trinità dei Monti.
In June, the 135 steps are adorned with azalea flowers, making the site even more beautiful!
You can climb the steps to enjoy a stunning view of the city or simply relax, get a gelato (Italian ice cream) or watch the street performers at the base of the stairs.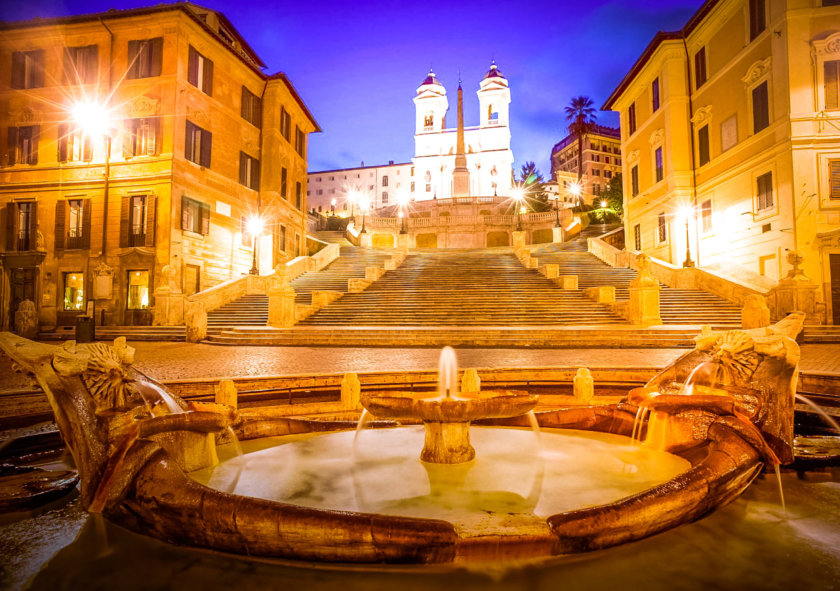 10. Castel Sant'Angelo
Originally built as a mausoleum for Emperor Hadrian, Castel Sant'Angelo has served several functions over the centuries.
It was a fortress, a prison, and even a papal residence!
Today, it houses a museum where you can discover its history and admire its impressive collection of art and artifacts.
During your visit, don't miss the chance to enjoy the view over Rome from the terrace of the castle.
To visit the castle, you need to buy your skip the line tickets in advance here:
Or if you prefer, you can also book a guide tour.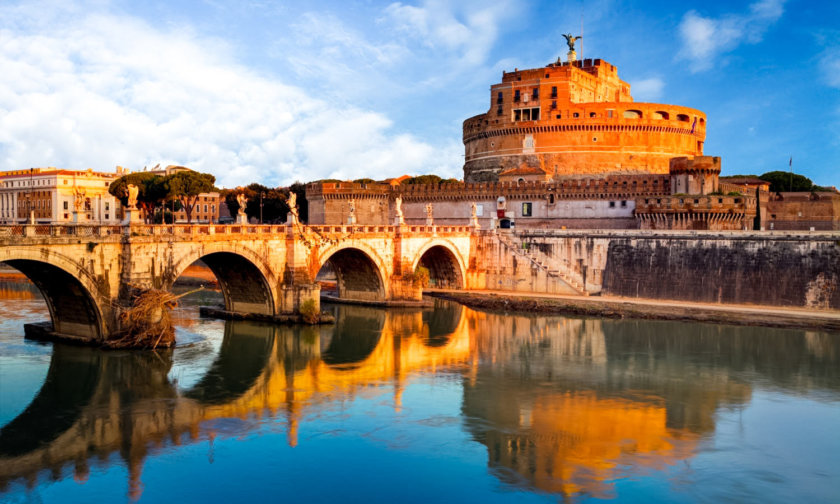 11. Villa Borghese
If you're looking for a peaceful retreat from the bustling city, head to Villa Borghese, Rome's largest public park.
There, you will find beautiful gardens, fountains, and statues, as well as several museums, including the Borghese Gallery, which houses an impressive collection of art.
With works made by artists such as Bernini, Caravaggio, and Raphael, the Borghese Gallery is simply one of the best art museums in Rome!
To visit the Gallery, you need to book your tickets here: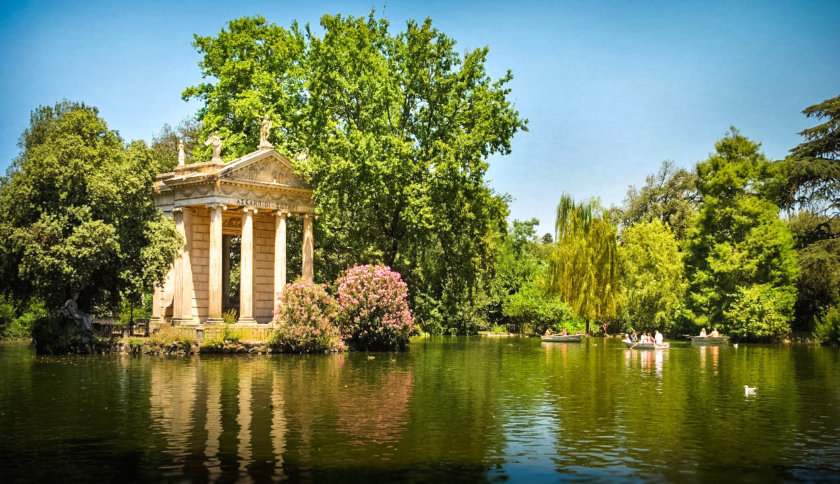 12. Capitoline Museums
Located on top of Capitoline Hill, the Capitoline Museums are considered to be the world's first public museums.
They boast an extensive collection of ancient Roman sculptures, inscriptions, and artifacts. Some of the must-see items include the equestrian statue of Marcus Aurelius, the Capitoline She-Wolf, and the Dying Gaul.
During your visit, you should also take the time to enjoy the beautiful view over the Roman Forum from the museum's terrace.
Voyage Tips - Advice
The ticket to visit the Capitoline museums also include access to Centrale Montemartini, a unique museum in Rome that combines ancient Roman art with industrial architecture.
You need to buy your combined ticket "Capitoline museums + Centrale Montemartini" here: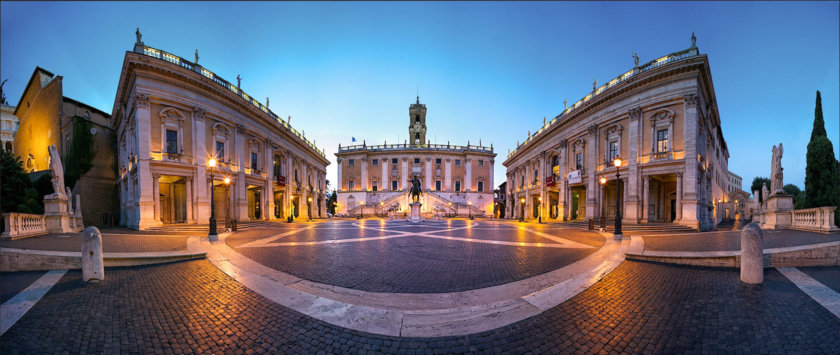 13. Campo de' Fiori
When visiting Rome in June, don't miss the opportunity to explore Campo de' Fiori, a lively square with a rich history.
In the morning, you can visit the bustling market to buy fresh produce, flowers, and souvenirs.
In the evening, the square transforms into a vibrant nightlife hub with many bars and restaurants where you can enjoy a delicious meal or a refreshing drink.
14. Aventine Hill and the Orange Garden
For a tranquil escape from the city, head to Aventine Hill and explore the beautiful Orange Garden (Giardino degli Aranci).
This peaceful park is the perfect place to take a stroll among the orange trees or relax on a bench while admiring the panoramic view over the city.
While you're on Aventine Hill, make sure to go see the famous Knights of Malta Keyhole for a unique perspective of St. Peter's Basilica!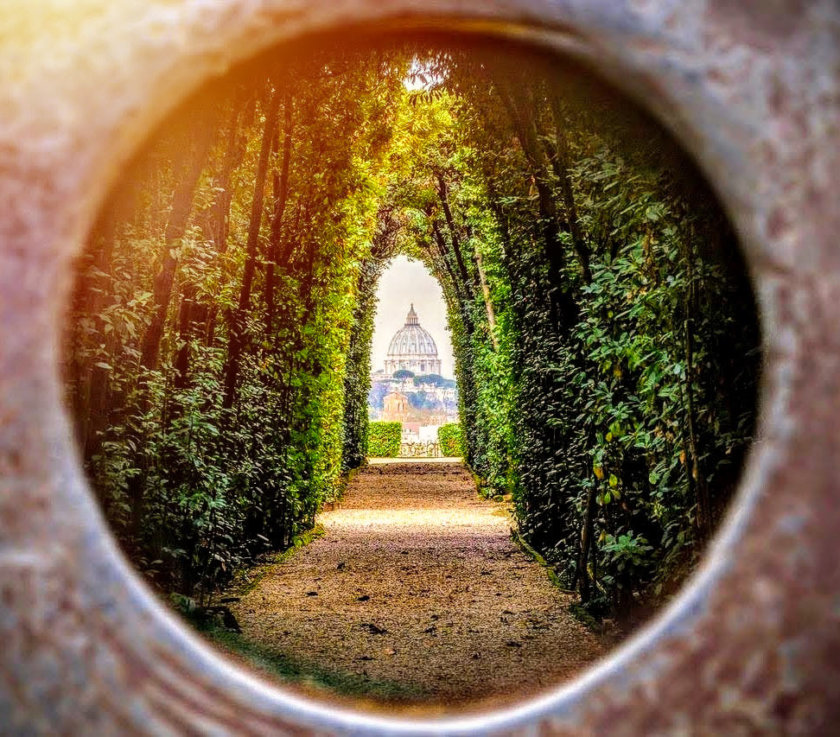 15. Piazza del Popolo
Piazza del Popolo, one of the largest squares in Rome, is an excellent place to start your exploration of the city if you're hotel is located in the North of Rome.
On Piazza del Popolo, you will find several beautiful churches and fountains, as well as an Egyptian obelisk in the center of the square.
From Piazza del Popolo, you can easily access Villa Borghese and the Spanish Steps. The square is also a great spot to enjoy a gelato or a coffee at one of the surrounding cafés.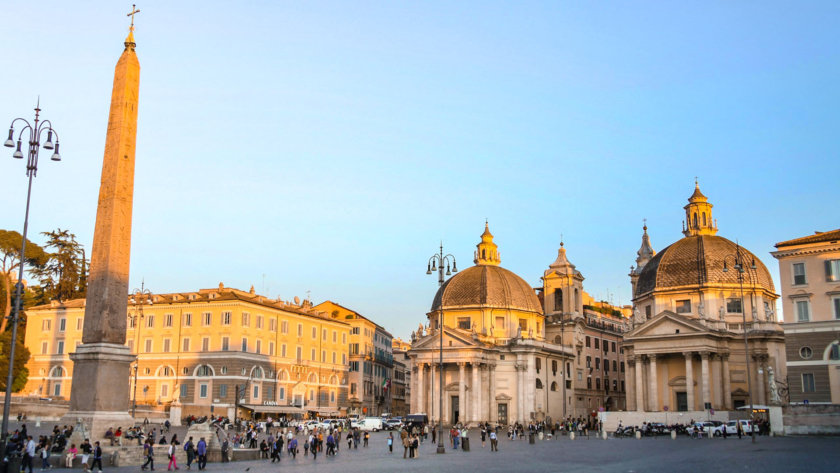 16. National Roman Museum
If you're interested in ancient Roman art and history, make sure to visit the National Roman Museum during your trip to Rome.
The Roman National Museum isn't just a regular museum: It's in fact 4 different sites spread across the city!
The Crypta Balbi
Palazzo Altemps
Palazzo Massimo
Baths of Diocletian.
Each site offers a unique perspective on Rome's rich history, showcasing impressive collections of ancient art, artifacts, and architecture.
Make sure to visit all four locations during your trip to Rome in June to fully appreciate the treasures this museum has to offer.
Voyage Tips - Advice
To visit these museums, you need to get the National Roman Museums combined ticket. It allows you to visit all four sites over a 3-day period.
You need to book it here:
In order to know everything about the best places to visit in Rome, you should read my detailed article: The 27 Best Things to Do in Rome.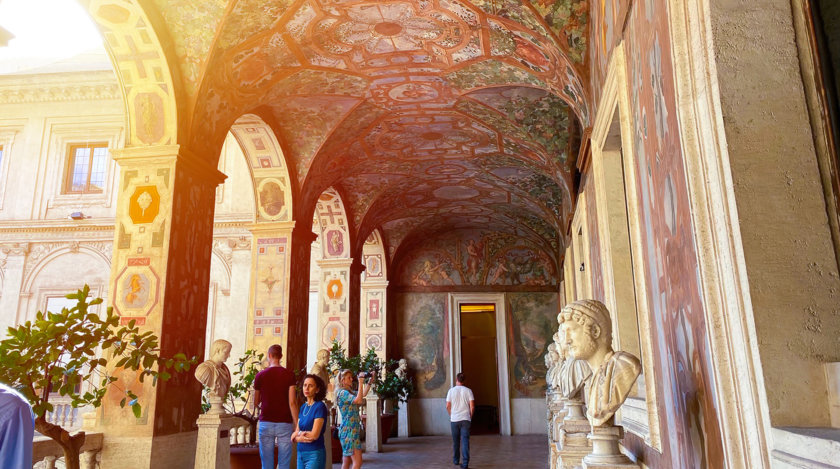 5 Hidden Gems in Rome to Visit in June
Now that you know everything about the best things to do in Rome, I will tell you about 5 places to visit you probably have never heard about!
Ready to discover Rome's hidden gems?
1. Vicus Caprarius (The Water City)
When you're in Rome in June, take the opportunity to explore the lesser-known Vicus Caprarius, also known as the Water City.
This archaeological site is located beneath the Trevi Fountain and showcases the remains of an ancient Roman neighborhood, including a large water reservoir.
You'll gain a unique insight into Roman daily life and the city's complex water system.
Voyage Tips - Advice
You should really book a guided tour to make the most of your visit. It's the best way to learn more about the history and significance of the site.
Simply click on the button below to book it:

2. The Appian Way (Via Appia Antica)
Step back in time and explore the ancient Appian Way, one of the oldest and most important Roman roads.
The well-preserved cobblestone path, lined with ancient tombs, remains of villas, and monuments, offers a glimpse into Rome's fascinating past.
Rent a bike or take a leisurely walk to fully appreciate this historic site and the beautiful surrounding countryside.
To make the most of your visit, I recommend you to book an e-bike guided tour!
The best one also includes an authentic Italian-style picnic lunch, with local products and wine.
To book your 4h e-bike guide tour to the Appian Way, simply click on the button below:
And if you want to enjoy a longer experience (6h), which also includes a guided visit to the Catacombs of St. Callixtus, you should book that one:
Voyage Tips - Advice
The best day to explore the Appian Way is on Sundays when the road is closed to traffic.
Also, consider visiting the nearby Catacombs of St. Callixtus or San Sebastiano for an even deeper dive into Rome's ancient history.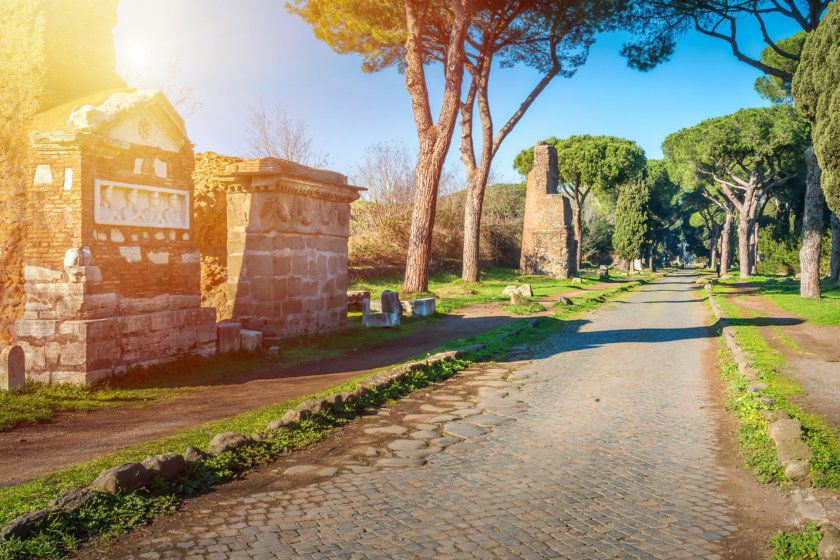 3. Galleria Sciarra
Hidden in the heart of Rome, Galleria Sciarra is a stunning example of Art Nouveau architecture.
This small, elegant courtyard is adorned with colorful frescoes and intricate ironwork, making it a perfect spot for taking photos or simply admiring the beautiful building.

4. Domus Aurea
During your visit to Rome in June, make sure to explore the Domus Aurea, Emperor Nero's ancient palace.
This vast complex, once adorned with gold, marble, and frescoes, is now an archaeological site offering guided tours.
You'll learn about the fascinating history of the palace and see some of the well-preserved frescoes that have been uncovered during excavations.
The guided visit is super interesting, as the Palace was home to several engineering feats such as a rotating dining room!
To book your guided tour, you need to click on the button below:
5. Quartiere Coppedè
Escape the crowds and head to the Quartiere Coppedè, an architectural wonderland in Rome.
This small neighborhood, designed by architect Gino Coppedè, is characterized by its whimsical and eclectic mix of styles, including Art Nouveau, Baroque, and Medieval.
You'll find intricately decorated buildings, fountains, and hidden courtyards to explore, making it an excellent place for a leisurely stroll.

Itineraries to Visit Rome in June
Whether you're planning a short weekend getaway or a week-long trip, Rome has plenty to offer!
To make the most of your stay, here are my suggested itineraries for your visit to Rome in June (simply click on the orange links to read the guides):
They will allow you to plan your trip very easily!
And if you have any question, don't hesitate to ask me in the comments section, at the end of the corresponding article. I will be glad to help you plan your stay in Rome.
Suggested Day Trips If You Visit Rome in June
June is the perfect period to visit the surroundings of Rome!
I will now give you my 10 favorite day trips from Rome. You can go there by yourself or book guided tours for most of them.
1. Pompeii and Mount Vesuvius (or Amalfi Coast)

For a truly unique experience, consider a day trip to Pompeii and Mount Vesuvius or to Pompeii and Amalfi Coast

In Pompeii, you can explore the well-preserved ruins of the ancient city that was buried under volcanic ash from Mount Vesuvius.
After your visit to the archaeological site, you can:
Visit Mount Vesuvius itself, and climb to the crater of the volcano!
Go to the Amalfi Coast and get a glimpse of this superb seaside region.
Voyage Tips - Advice
As it's a pretty long trip, it's really best to opt for an organized day trip to visit Pompeii.
My 2 favourite ones are the following:
Pompeii + Mount Vesuvius:
Pompeii + Amalfi Coast
2. Tivoli
A day trip to Tivoli is a great option when visiting Rome in June.
You can explore the impressive Villa d'Este, with its beautiful gardens and fountains, as well as the ancient Roman ruins of Hadrian's Villa. Tivoli's charming streets and scenic views make it a delightful escape from the city.
You need to book your day trip here:

3. Amalfi Coast
If you're looking for a day trip from Rome, the stunning Amalfi Coast is also a great option!
The picturesque coastal towns of Positano, Amalfi, and Ravello offer breathtaking views, delicious cuisine, and a relaxed atmosphere.
While it's a bit of a journey from Rome, the stunning scenery and charming atmosphere make it well worth the effort.
In addition to the day trip combining Pompeii with the Amalfi coast I mentioned above, you can choose to focus only on the Amalfi coast and book that day trip, which also includes a boat trip: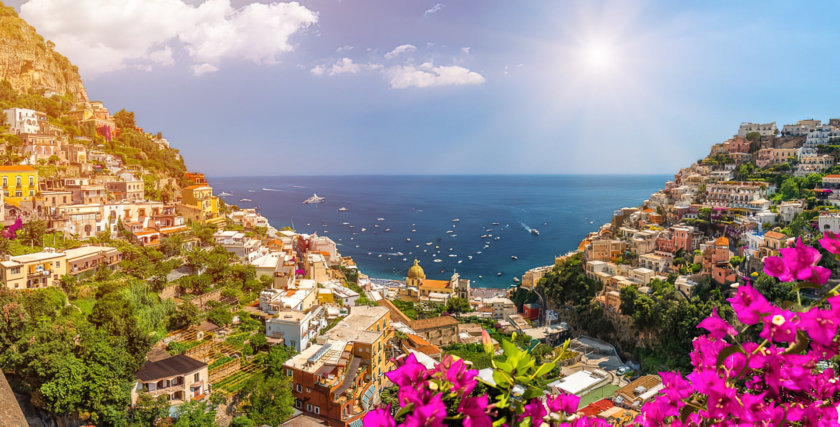 4. Civita di Bagnoregio
Another fantastic day trip option is the hilltop town of Civita di Bagnoregio.
Often referred to as the "dying city" due to its slowly eroding cliffs, this authentic village is considered as one of the most beautiful in Italy.

5. Tarquinia and the Etruscan Tombs
For a glimpse into ancient history, you should go on a day trip to Tarquinia and explore the Etruscan tombs.
This UNESCO World Heritage Site features hundreds of tombs adorned with intricate frescoes, offering a unique insight into the lives and beliefs of the ancient Etruscans.
You can also visit the National Etruscan Museum to learn more about this fascinating civilization.
6. Sperlonga
If you're craving some beach time during your visit to Rome in June, consider a day trip to Sperlonga.
This picturesque coastal town boasts beautiful sandy beaches, crystal-clear waters, and a charming historic center. You can relax on the beach, swim in the Mediterranean Sea, and enjoy fresh seafood at a local restaurant.
In Sperlonga, you should go on a boat trip. You can find the complete list here:
7. Anzio and the Beaches
Another great option for a beach day is Anzio, a coastal town just south of Rome.
In addition to its beautiful beaches, Anzio is also rich in history, with several sites related to World War II and ancient Roman ruins. You can visit the Beachhead Museum and the Imperial Villa of Nero before enjoying a relaxing day by the sea.
From Anzio, you can go on a boat trip to the beautiful island of Ponza. You need to book it here:

8. Frascati and the Wine Region
For wine lovers, a day trip to Frascati and the surrounding wine region is a must.
You can visit local vineyards, learn about the wine-making process, and, of course, sample some of the delicious local wines. Frascati is also home to several beautiful villas, such as Villa Aldobrandini, which you can explore during your visit.
Voyage Tips - Advice
For a truly memorable day trip, you should book a wine tasting tour to Frascati.
You'll have the chance to taste some of the area's finest wines while enjoying the stunning countryside.
9. Venice
Although further away from Rome, a visit to Venice can be an unforgettable experience during your trip to Italy.
You can explore the famous canals, admire the stunning architecture of St. Mark's Square, and even take a gondola ride. Keep in mind that this day trip requires a longer travel time, so you'll want to plan accordingly (or visit over several days!).
If you don't have a lot of time in Italy and still want to discover the best of Venice during a day, you should book the following day trip: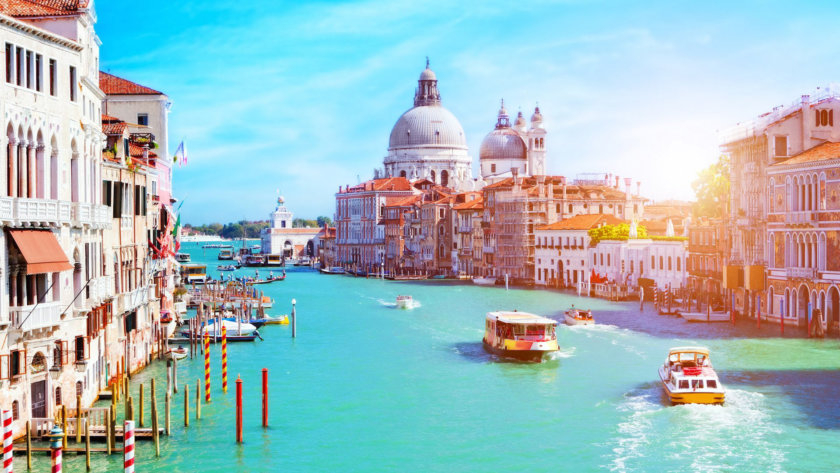 10. Tuscany
From Rome, you can also visit the countryside of Tuscany with an organized day trip.
And you know the best? It also includes a gourmet lunch with wine tasting in a Tuscan farm!

You need to book it here:

Events in June in Rome
June is a lively month in Rome, with several events and festivals taking place.
Here are the main ones:
1. Festa della Repubblica
On June 2nd, Rome celebrates the Festa della Repubblica, a national holiday commemorating the founding of the Italian Republic.
You can witness a military parade along Via dei Fori Imperiali, as well as concerts, flag-raising ceremonies, and other festivities throughout the city.
2. San Giovanni Festival
San Giovanni Festival takes place on the 24th June, celebrating the feast day of St. John the Baptist, the patron saint of Rome.
You can enjoy numerous events, including outdoor concerts, food stalls, and fireworks at Piazza San Giovanni.
3. Estate Romana (Roman Summer)
Starting in June and continuing throughout the summer, the Estate Romana offers a variety of cultural events, including outdoor concerts, theater performances, and art exhibitions.
You can attend these free (or low-cost) events in several locations across the city.
4. Rock in Roma
June is the perfect time to experience Rome's vibrant music scene, as the city comes alive with the annual Rock in Roma Festival.
This popular music event attracts both local and international artists, offering a fantastic lineup of concerts and performances.
If you're a music lover, you should definitely check out the festival's schedule and grab tickets for your favorite artists.
5. Rome's Gay Village
June marks the beginning of Rome's Gay Village, a LGBTQ+ festival that runs until September.
You can join in the celebration with concerts, live performances, and themed nights at various venues throughout the city.
6. Rome Rose Garden
During your visit to Rome in June, be sure to stop by Rome Rose Garden, located on the Aventine Hill.
This beautiful garden, also known as Roseto Comunale, is home to more than 1,100 varieties of roses from all around the world.
In June, the roses are in full bloom, creating a breathtaking display of colors and fragrances. You can take a leisurely stroll through the garden, admiring the floral arrangements and enjoying a relaxing break from the bustling city.
7. Outdoor Film Festivals
During the summer months, Rome hosts several outdoor film festivals where you can watch classic movies, new releases, and international films under the stars.
These events take place in picturesque locations such as Villa Borghese and the Baths of Caracalla, providing a unique cinema experience in the Eternal City.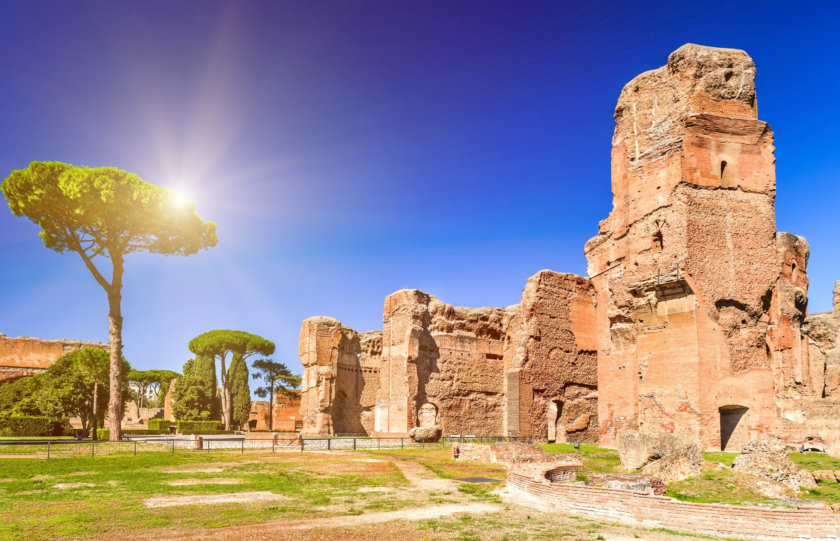 Where to stay in Rome
Now that you know how to plan your trip to Rome in June, let's talk about another important point: where to stay in Rome?
In Rome, finding accommodation at a good price isn't that easy. In order to help you out, I have selected for you the best hotels depending on your budget.
One last advice: Book now if you can, there is a lot of demand in Rome, so the best hotels rooms are sold out very quickly!
If you want to save a bit of money, you can find an accommodation around Rome. I recommend you the bungalows of Camping Village Rome, located at only 15 minutes by car from the Vatican city.
The price starts at only 30€ per night! It's the best "budget" solution if you don't mind not being in the city center. It's also a great choice for families, with the swimming pool!
Rome in June: Best Things to Do If It Rains
Although June is generally a sunny month in Rome, it's always good to have a backup plan in case of rain.
If the weather turns wet, you can visit some of Rome's best indoor attractions, such as the Vatican Museums, Capitoline Museums, National Roman Museum or the Galleria Borghese.
You can also take the opportunity to explore Rome's many churches, such as St. Peter's Basilica and the Basilica di Santa Maria Maggiore, which offer shelter from the rain while showcasing breathtaking art and architecture.
Last but not least, a visit to the Capuchin Crypt and Rome Catacombs can also be a great option!
Visiting Rome in June with Kids
Visiting Rome in June is a great choice for families, as the city offers many activities and attractions that will keep children entertained and engaged.
You can visit kid-friendly attractions like the Explora Children's Museum, or the Bioparco di Roma zoo.
Additionally, you can take advantage of Rome's many parks and green spaces, such as Villa Borghese and Villa Ada, where kids can play and and have fun.
But what kids especially enjoy in Rome is to spend a few hours at the Gladiator School!
Dressed with a traditional gladiator tunic, they will learn the basics of swordplay with their combat instructor. It's a lot of fun!
To book your training session at the gladiator school, you need to click on the button below: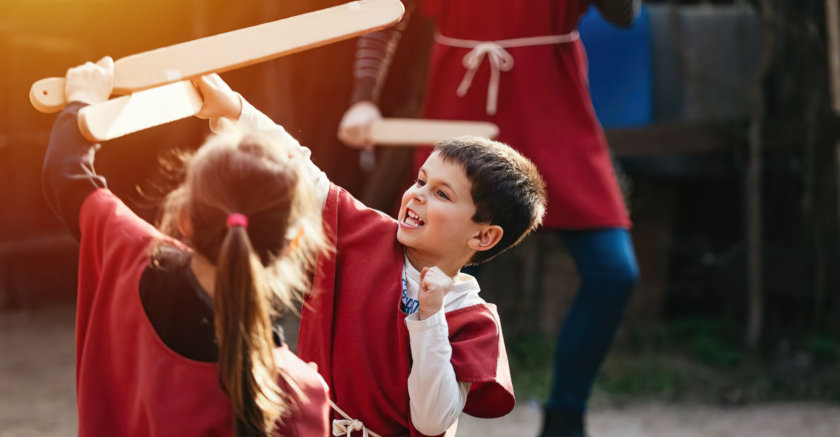 What Should I Pack for My Trip to Rome in June?
When packing for your trip to Rome in June, it's essential to consider the warm weather and the activities you plan to do during your stay.
With average daytime temperatures above 25 degrees, you should bring lightweight clothing, such as shorts, t-shirts, skirts and summer dresses.
Don't forget a comfortable pair of walking shoes, as you'll likely be exploring the city on foot.
Additionally, you may want to bring a light jacket or sweater for cooler evenings or air-conditioned indoor spaces.
You should also bring sunscreen, sunglasses, and a reusable water bottle to stay hydrated during the warm days.
A compact umbrella or lightweight rain jacket can come in handy in case of unexpected rain showers, but you can also choose to buy one in Rome if it starts raining.
What to Wear in Rome in June?
When choosing what to wear in Rome in June, as I mentioned above, opt for comfortable, lightweight clothing that suits the warm weather.
When visiting religious sites like churches and the Vatican, make sure to dress modestly – covering your shoulders and knees is generally required.
Of course, comfortable walking shoes are a must, as you'll be spending a lot of time exploring the city on foot.
Sneakers are in my opinion the best choice, and you should probably avoid high heels during the day, as they can be uncomfortable on Rome's cobblestone streets.
Finally, don't forget a hat and sunglasses to protect yourself from the sun during your outdoor adventures.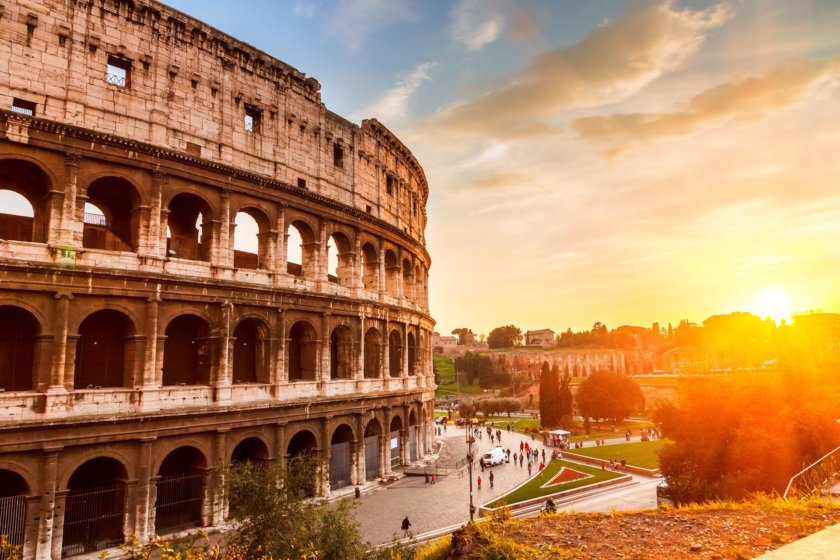 Any Good Food I Should Try During My Trip to Rome in June?
Rome is famous for its delicious cuisine, you will thus have the opportunity to taste some local specialties during your visit in June!
Here are a few recommendations:
1. Seasonal Roman Cuisine
Try classic Roman dishes like cacio e pepe (pasta with cheese and pepper), carciofi alla romana (Roman-style artichokes), and supplì (fried rice balls stuffed with mozzarella).
Look for restaurants that use fresh, seasonal ingredients for the best flavors and avoid eating in too touristy areas. It will only be more expensive and most likely also less tasty!
2. Best Pizzerias in Rome
You can't leave Rome without trying some authentic Italian pizza.
Whether you prefer thin-crust Roman-style pizza or the thicker Neapolitan Pizza, there are countless pizzerias throughout the city where you can indulge in a delicious slice.
Here are my 3 favourites:
Pizza e Mozzarella: Close to the Pantheon – Via del Piè di Marmo, 32, 00186 Roma RM
Pizza Zizza: Located near the Vatican – Via delle Fornaci, 11, 00165 Roma RM
Pizzeria Italia dal 1987: Not far from Villa Borghese – Corso d'Italia, 103, 00198 Roma RM

Savor a glass of Italian wine at one of Rome's many enotecas (wine bars).
These bars offer an interesting selection of local and regional wines, along with small plates and appetizers that pair perfectly with your chosen beverage.
You should try L'Angolo Divino Enoteca Vineria. It's located in the old Rome, close to Campo de' Fiori.
Address: Via dei Balestrari, 12-14 tel.+39.06.6864413, 00186 Roma RM
4. Rome Cooking Classes
If you want to learn the secrets of Italian cooking, consider signing up for a cooking class during your visit.
You can learn to make traditional Roman dishes or master the art of pizza and pasta making from local chefs.
5. Best Gelato in Rome
No trip to Rome would be complete without trying some of the city's famous gelato.
As an ice cream lover, here are some of my favourites ice cream shops: Giolitti, Gelateria Valentino (near the Trevi Fountain) Fata Morgana, and Frigo.

My Best Tips to Visit Rome in June
To make the most of your trip to Rome in June, keep the following tips in mind:
1. Choosing the right accommodation and get a good deal

You should book your accommodation as early as possible, as June is a popular month for tourism in Rome. Consider staying in centrally located neighborhoods, like Trastevere or Monti, to be within walking distance of many top attractions.
If you already know your travel dates, I strongly recommend you to check the hotels prices now and book your stay!
2. Save time by booking tickets

To save time and avoid long queues at popular attractions, you really need to purchase tickets in advance or, even better, you can buy a Rome Tourist Card or an Omnia Card.
No matter which solution you choose, you will get priority entrance at the must-see attractions!
3. Rome's Public Transportation
While Rome can easily be visited on foot, you may not want (or not be able to) walk all day long.
In that case, you can use Rome's public transportation system, including buses, trams, and the metro, to get around the city efficiently.
To do so, you need to purchase a City Pass like the Roma Pass or individual tickets at metro stations, newsstands, or tobacco shops.
4. Staying Safe While Exploring Rome
Rome is generally a safe city, but you should be aware of your surroundings and take precautions to protect your belongings.
Keep your personal items secure, especially in crowded areas or on public transportation, and be cautious of pickpockets.
5. Planning Your Rome Vacation Budget
Plan your budget while taking into account the cost of accommodations, transportation, dining, and attractions.
Once again, booking your accommodation, entrance tickets and activities in advance is the perfect way to avoid any surprise in terms of holiday budget.
While Rome can be expensive, you can also find affordable options and free activities to enjoy during your stay.

Is June a Good Time to Visit Rome?
June is a great time to visit Rome, offering warm weather and a lively atmosphere.
However, even if it's way less crowded than July and August, it's still a popular month for tourism, so you can expect crowds at popular attractions and higher accommodation prices compared to low season.
Alternatives to Visiting Rome in June
If you prefer to avoid the peak tourist season (even if June is still way less touristy than August for example!), you might consider visiting Rome in the shoulder months of April, May, September, or October.
These months typically offer pleasant weather, but with smaller crowds than the busy summer months.
As Rome is an all year round destination, you can also visit during the low season from November to February, although you will encounter cooler temperatures and shorter daylight hours.
However in that case, outdoor visits will for sure be less pleasant that in June!
Here are some other really nice places to visit in June:
You need help planning your trip to Rome? Don't hesitate to ask me your questions in the comments section below!
Book your trip now and save money!
Italy travel Guides
You're traveling in Italy? These articles will help you!
Discover all my articles about Italy: All my articles to help you plan your trip to Italy are listed there.
Where to stay in Rome? – The definitive guide of the best areas!
You're using Pinterest? Here is the picture to pin!