Things to do in Vienna: The 25 Best Places to Visit and Highlights
You're planning to visit Vienna during your next trip to Austria? You're looking for the best things to do in Vienna?
You're at the right place!
Boasting grand palaces, numerous cool museums, and a historic city center listed as a UNESCO World Heritage site, the former capital of the Austro-Hungarian empire has preserved all its glamour and splendor.
In order to help you plan your stay, I have prepared for you this guide of the 25 best places to visit in Vienna, with all points of interest and must-see attractions.
In addition to this list of things to do and activities, I will also give you itineraries to visit Vienna in 1, 2, 3 or 4 days as well as my selection of the best accommodations depending on your budget.
And as always, this travel guide contains all my best tips to make the most of your stay.
So, what are the best things to do in Vienna? Where to stay?
Let's find out!
Visiting Vienna: 25 Must-See Attractions
Here's a bit of advice before you dive into my list of the best things to do and see in Vienna.
To explore Vienna and its key attractions, you should really get the Vienna Pass.  It's the best way to save time and money!
Here's what's included:
Access to 70 must-see sites, monuments, and museums like Schonbrunn Palace, Hofburg Palace, Belvedere Palace, and most of the spots I'll be talking about.
Unlimited hop-on hop-off bus rides – 6 routes with 47 stops.
Depending on how long you're staying in Vienna, you can choose between a 1, 2, 3, or 6-day pass.
To get your Vienna Pass, you simply need to click on the green button below:
1. Schönbrunn Palace
The Schönbrunn Palace is definitely an unmissable sight during your stay in Vienna.
A UNESCO World Heritage site, often compared to the Palace of Versailles, it used to be the summer residence of the Habsburgs, the imperial Austrian family.
Today, you can join guided tours of this stunning 18th-century Baroque masterpiece. It's the perfect opportunity to immerse yourself in its incredibly rich history!
Book a guided tour of Schönbrunn Palace, including access to the interior and gardens, by clicking on the button below:
Check out the imperial apartments, the sumptuous state rooms, and immerse yourself in the everyday life of the former ruling class by visiting the intimate quarters of the emperors and empresses.
The grand gallery with its mirrors, towering windows, and exquisite frescoes is particularly breathtaking, as are the Chinese cabinets, lavishly decorated with priceless Chinese porcelain.
If you're not up for the guided tour, don't forget that the ticket for Schönbrunn is included in the Vienna Pass.
Voyage Tips - Advice
Best things to do in Vienna at night
Another cool thing I'd recommend doing at Schonbrunn is to attend a classical music concert in the famed Orangery.
This exceptional venue was once the host to grand court banquets. The concert features: Mozart's most famous operas followed by Strauss's waltzes
Don't hesitate, make your Vienna visit unforgettable with a memorable night, and book your tickets now by clicking here.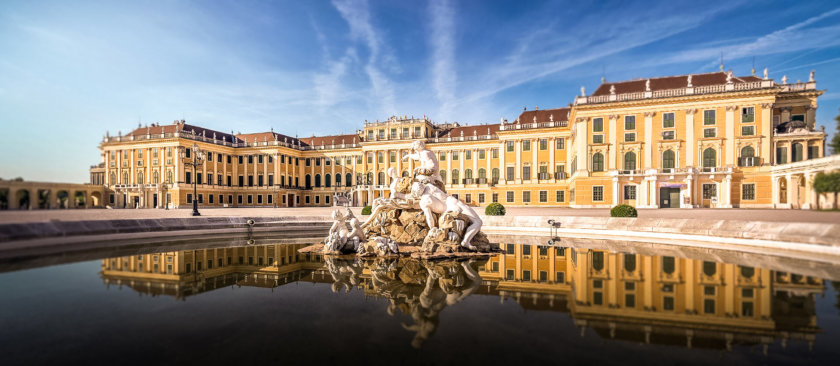 2. Visiting the Gardens of Schönbrunn
At Schönbrunn Palace, I also recommend you amble around the extensive park. It's over a kilometer long and one of the best places to stroll in Vienna!
On your walk through the gardens you'll see:
The Palm House, the last of its kind in Europe. Inside, you'll find a recreation of various climates including cold, temperate, and tropical, creating optimal conditions for the diverse flora.
The zoo (get your tickets here!) caused quite a stir in 1828 when it hosted the first giraffe on Austrian soil. It even started a "giraffe" fashion trend, complete with clothing, accessories, and hairstyles.
The numerous fountains scattered throughout the park.
The Vienna Imperial Carriage Museum (get your ticket here!), a spectacular collection of carriages, ceremonial cars, and sleds frequently used by the royal family.
Admission to the buildings within the park, such as the zoo or the museum, is not included in the castle entry ticket.
That's why I've provided links for you to buy your additional tickets separately if you wish to visit them. They are, however, included with the Vienna Pass.
Voyage Tips - Advice
Since the gardens of Schönbrunn are so big, there's a miniature panoramic train that lets you tour the area and hop off whenever you want. You can get on and off as many times as you like at the 9 stops on the circuit.
3. Hofburg Imperial Palace
Let's continue this Vienna tour with a visit to the iconic Hofburg Palace.
Just like Schönbrunn, Hofburg Palace is a must-visit attraction in Vienna that has served as the residence of the influential Austrian emperors for over six centuries!
With each emperor adding their personal touch with extensions here and there, today the palace is the largest in the city and arguably Vienna's most imposing historical building.
During your visit, you'll be amazed by the opulent imperial apartments, including highlights such as the lavish bedrooms, the intricate toilet and gym rooms, the magnificent salon of the empress, and the emperor's elegant study.
Only part of the palace is accessible as it currently houses the offices of the presidential administration and several museums, including the Albertina museum (I'll tell you more about it later).
Speaking of museums, I highly recommend you visit the museum dedicated to Empress Sisi.
It traces the entire (quite eventful) life of the famed empress up to her tragic assassination in Geneva. You'll find many personal artifacts of hers as well as some of her most beautiful dresses and jewels.
Another wing of the palace also houses an impressive collection of silverware, gathering nearly 7,000 pieces of fine tableware.
The entrance fee to the palace includes visits to the royal apartments, the Sisi Museum and the silverware collection.
The visit is included in the Vienna Pass otherwise you can purchase the standalone ticket here:
Voyage Tips - Advice
The palace has 18 wings and no less than 2,600 rooms, and here I am, thinking my place is too big with its 3 bedrooms and 2 bathrooms! Well, the cool part is they didn't have to clean up afterward 😋

4. Belvedere Palace
The Belvedere Palace is the 3rd must-see Baroque palace in Vienna. It actually consists of two palaces connected by a grandiose French-style garden.
In the first palace, situated in the Upper Belvedere, art enthusiasts will find the largest collection of works by the renowned Austrian painter Klimt, and also paintings by Monet and Van Gogh.
The Lower Belvedere, on the other hand, is used for setting up temporary exhibitions.
The visit is included in the Vienna Pass.
If you wish to skip the queues but don't have the pass for visiting Vienna, you should get your skip-the-line tickets for the Belvedere Museum here: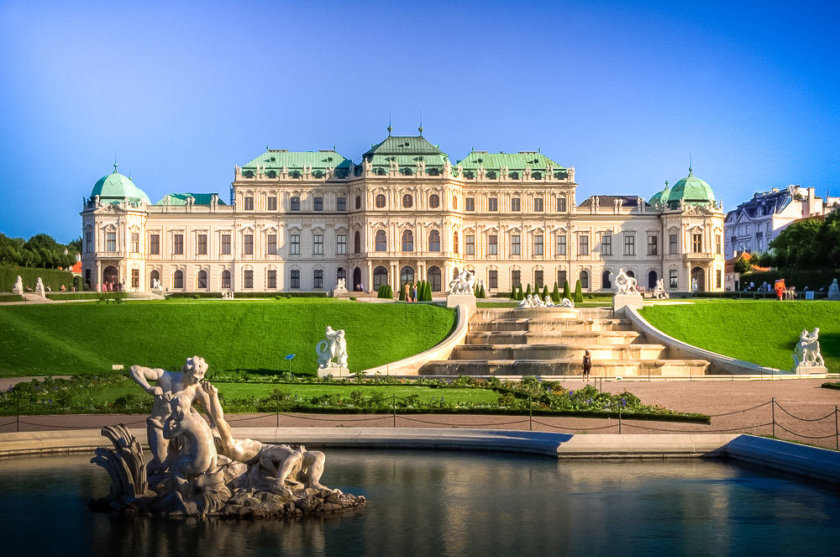 5. Stephansdom, Vienna's St. Stephen's Cathedral
The famous St. Stephen's Cathedral sits on Vienna's central square, Stephansplatz. It's one of the main tourist attractions in Vienna.
Built from the 14th century on the ruins of an old church, the cathedral is a wonderful example of Baroque and Gothic architecture. Its colorful tiled roof showcasing the double-headed k.u.k eagle (kaiserlich und königlich, which means Imperial and Royal in German) and the coats of arms of Vienna and Austria, is truly impressive.
Once inside the cathedral, you'll be blown away by its stunning interior. Take a moment to admire the relics adorned with gold and other precious metals and explore the catacombs, where you'll find the final resting spots of Emperor Frederick III and Prince Eugene of Savoy.
Finally, to cap off your visit beautifully, I recommend climbing the 343 steps to reach the Turmerstube which offers a stunning view over all of Vienna.
To make the most of your visit to the cathedral, you should get an all-inclusive ticket so you won't have to queue at the entrance!
What's even better is that this ticket not only grants you access to the stunning cathedral but also includes a visit to the cathedral museum and a fascinating guided tour of the catacombs. Book it clicking the button below:
Several nights a week, you also have the opportunity to attend a classical music concert held in Vienna Cathedral. However, it's absolutely essential to book your seats in advance by clicking on this link!
Voyage Tips - Advice
It is in the north tower of the cathedral that you will find the Pummerin, the largest bell in Austria.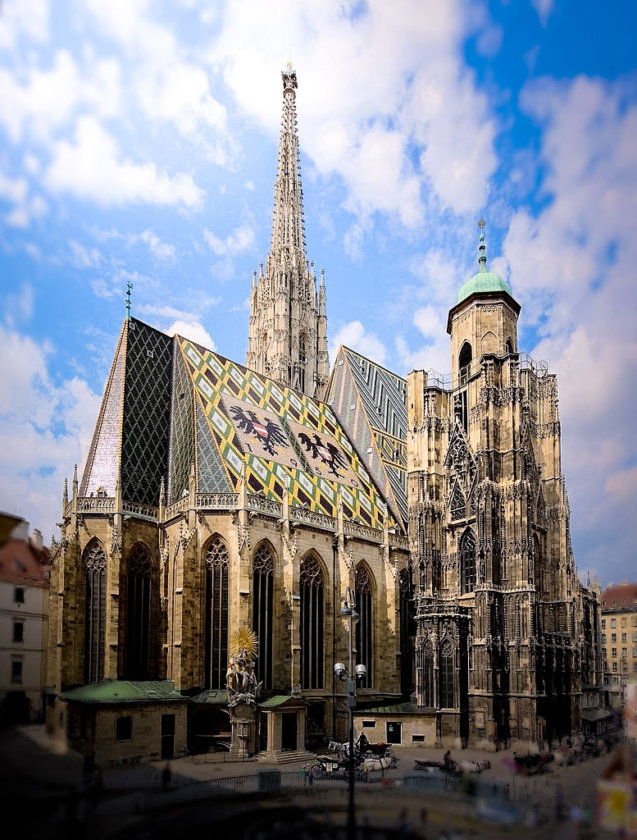 6. Take a cruise on the Danube
Another great activity I have in store for you in this top 25 list of things to do and see in Vienna is a cruise along the legendary Danube River.
Embarking on a boat trip along the river will treat you to unforgettable vistas of Vienna that you won't find anywhere else. Various options are offered in terms of duration.
The most popular one is the 1-hour outing that you can book by clicking the button below:
There's also an option with lunch included:
You could also opt for a cruise with concert and romantic dinner.
Some cruises even include a visit to the Danube Tower (tickets available here), where you can enjoy panoramic views of the city from its 150-meter-high observation platform.
Voyage Tips - Advice
Speaking of admiring the city from above, you can also book an exhilarating helicopter ride over Vienna!
You can find all the details about this activity by simply clicking here!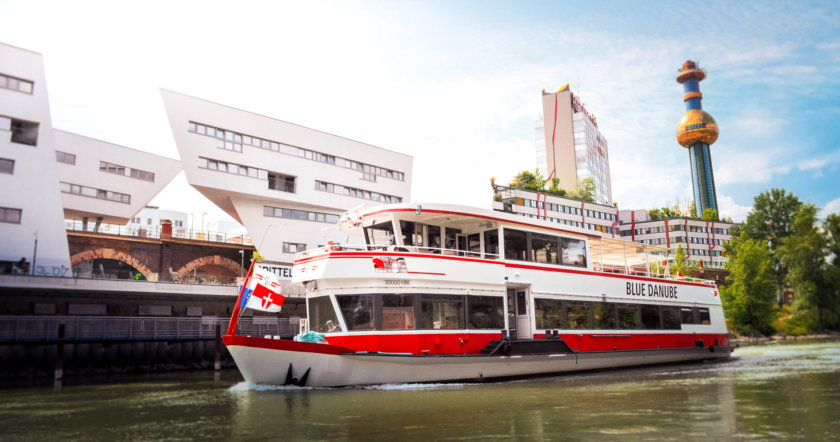 7. The Vienna Prater / Vienna's Giant Ferris Wheel
The Prater is a massive public park in Vienna that's definitely worth a visit.
It's particularly famous for housing another one of the city's symbols, its Giant Ferris Wheel: the Riesenrad. Standing at a precise 64.75 meters high, it's one of the oldest still-operational Ferris wheels in the world.
You'll get to take a spin in one of the 15 wooden cabins in 20 minutes to catch a stunning panoramic view of the whole city.
You can buy your tickets directly here, but note that the ride is also included with the Vienna pass.
Besides the Ferris wheel, you'll also find other rides in the park as it hosts a permanent fair with more than 250 attractions.
If you're wondering what to do in Vienna with kids, this is a fantastic idea!
Another section of the park, known as the "Green Prater" is a haven for walkers and cyclists. It offers a plethora of pathways that invite you to explore its forests and meadows. And for those who don't feel like walking, a small train will take you on a tour of the park.
To discover everything about the activities available in the Prater during your Vienna vacation, make sure to visit the official website.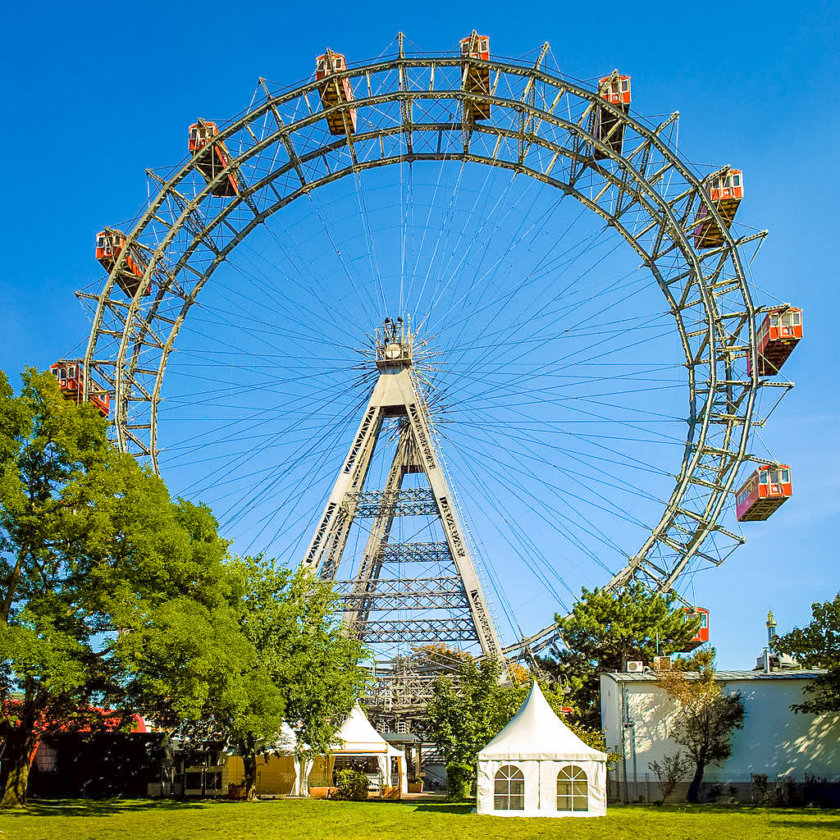 8. MuseumsQuartier
If you're a fan of museums, the MuseumsQuartier is a must-visit for you. It's the best neighborhood for a bit of cultural tourism in Vienna.
Built on the site of the former imperial stables, this pedestrian area offers a variety of incredibly interesting museums spread over nearly 60,000 m². It's also packed with restaurants, cafés, and bookstores.
Among Vienna's most famous museums, be sure to visit (click on the orange links to book your tickets one by one):
The Leopold Museum: it houses the world's largest collection of works by Egon Schiele and a few works by Gustav Klimt (whose other works are exhibited at the Belvedere Palace).
The MUMOK: the museum of modern art mainly focused on 20th century art with works from Andy Warhol or Yoko Ono. It also features paintings by Pablo Picasso.
The Kunsthalle Wien: focused on international contemporary art.
You'll find the MuseumsQuartier map and the list of museums to visit right here.
It's worth noting that access to all museums in the MuseumsQuartier is included with the Vienna city pass.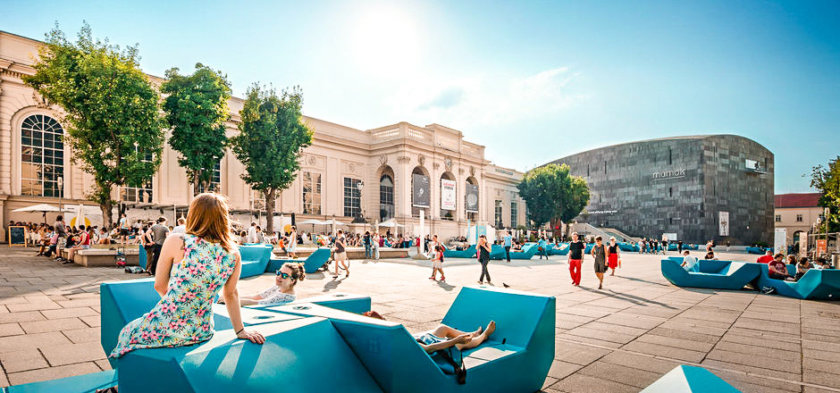 9. The Staatsoper, Vienna State Opera
It's simply unthinkable to visit Vienna without at least stopping by the Staatsoper, the iconic temple of classical music that showcases world-renowned operas and concerts.
If you have the time, I highly advise you to attend an opera performance at the Staatsoper. Contrary to popular belief, ticket prices aren't that high considering the exceptional quality of the performance offered.
And if you don't speak German, the language of most operas, no worries! You can easily activate subtitles in your preferred language during the performance.
The Staatsoper also offers live opera performances, especially during the months of April, May, and June. The performances are projected live on a giant screen in front of the Opera. A really great idea to allow everyone to enjoy, and it's free!
Finally, the Vienna National Opera also organizes tours of the interior and behind-the-scenes on select days when there are no rehearsals. If you can't afford to attend a performance, you can at least admire the place.
Voyage Tips - Advice
Head to the Staatsoper ticket counter 1.5 hours before the start of performances.
You can get tickets for less than €10, but keep in mind that for this price, you'll be required to stand at the back of the room for the duration of the 2 to 3-hour show.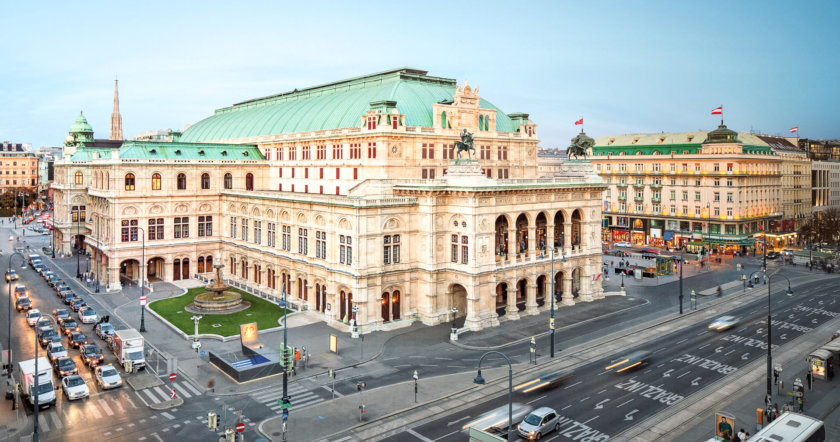 10. Going to a concert in Vienna
There are also other Vienna venues known for their music performances, like the Musikverein, the Orangery at Schonbrunn Palace, and the Vienna Volksoper.
The prices are often lower than for the Staatsoper.
You can find the entire musical program in Vienna on this website.
I've also prepared a selection of the best concerts in Vienna for you just below. Click on the links for details and to book:
Voyage Tips - Advice
You're going to Vienna?
You probably know it: the hardest part of planning your trip is to find an hotel offering a good value for money!
And that's even worse in the large European capitals 😅.
The closer you get to your travel dates, the harder it will be to get a good deal. Tens of thousands of people will be visiting Vienna on the same dates as you, so you can be sure that the best deals are booked extremely quickly!
Hopefully, there is a pretty simple solution to this problem: do like me and book your hotel as early as possible!
So, my best advice is to take 5 minutes (now) to have a look at the list of travelers' favorite hotels in Vienna.
And if you see a good offer, book it!
Most hotels offer free cancellation, so it's quick, easy, and you will avoid the the inconvenience of finding nothing but mediocre rooms at exorbitant prices.
To check the current best deals for your hotel in Vienna, simply click on the green button below 😎:
Once you've booked your hotel, it will be time to continue reading this guide and find out more about the best things to do in Vienna!
11. The Naschmarkt
Still wondering what to do in Vienna?
Look no further than the Naschmarkt, Vienna's perennial market.
Open Monday to Saturday, it's your go-to for all Austrian local products, but also goods from all over the world. Whether you crave Indian, Italian, Vietnamese, or other global delights, you'll find yourself spoiled for choice.
On Saturdays, there's also a huge flea market where you can find nifty items or just something to clutter your house a little more!
The spot is lively and fun, boasting loads of cafes and restaurants. The DO-An and the Naschmarkt Deli are particularly well-known.
Voyage Tips - Advice
You can also book a culinary guided tour at the Naschmarkt. Your guide will lead you to the best stalls for tasting local and worldwide specialties.
Book here:
I book my gastronomic guided tour in Vienna now!/su_button]
12. Visiting the Albertina Museum
The Albertina is situated in Vienna's historical center and is one of the Hofburg Palace's museums.
The museum showcases permanent and temporary exhibitions covering a period from the 15th century to the present day. You'll find masterpieces by Cézanne, Picasso, Monet and even Chagall and Renoir.
Aside from these masterworks, your museum entry allows you to visit the 20 recently restored state rooms whose original furnishings will transport you back to the opulent times of the imperial family.
This is the must-visit museum in Vienna!
Priority access tickets can be purchased ahead of time with the button below:
Also included with the Vienna Pass.
Voyage Tips - Advice
As you can see, there's a lot of museums to visit in Vienna. I've mentioned some of the popular ones that are widely known, but there are many more to discover out there!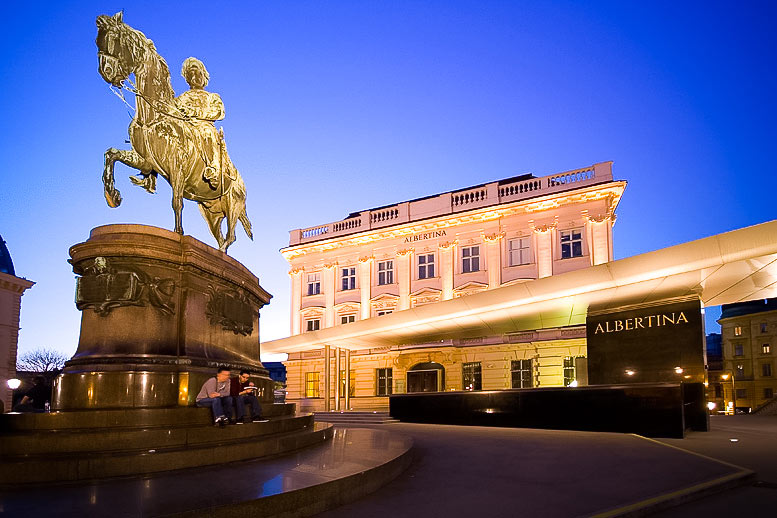 13. Spanish Riding School of Vienna
Vienna's Spanish Riding School is a long-standing institution. They've practiced the classic art of High School dressage since the Renaissance.
Even today, the school is a world-renowned dressage center. Riders train daily on their purebred Lipizzaner stallions. It takes years of training to achieve perfection.
Watching their morning training is one of the most popular tourist activities to experience in Vienna. The venue where the training takes place, the Imperial Winter Riding School, is truly a sight to behold. With its magnificent chandeliers and elegant balconies, the venue adds an extra touch of grandeur to the experience.
If you want to attend the morning training, you should book in advance using the button below:
Entry is included with the Vienna Pass.
Voyage Tips - Advice
You also have the possibility to: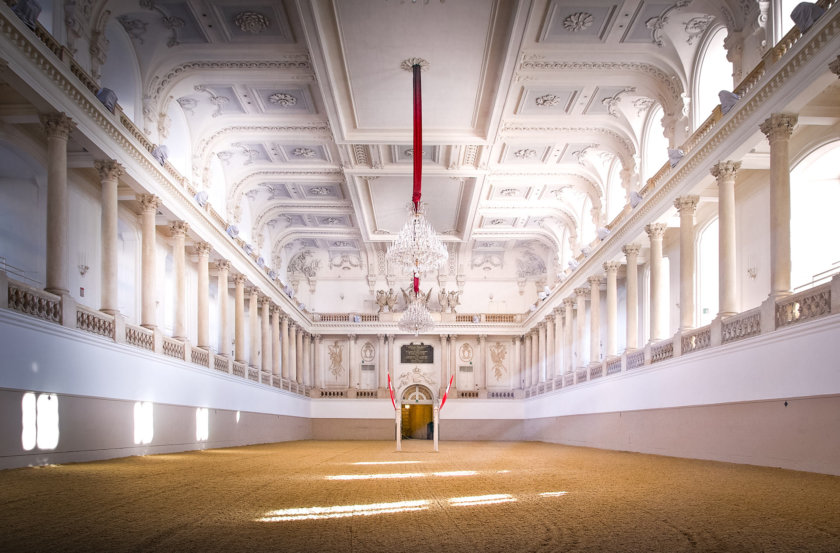 14. Mozarthaus / Mozart's House
Next on this Vienna guide is Mozart's house.
The famous composer lived at No. 5 Domgasse from 1784 to 1787. It's the only one of Mozart's Vienna dwellings that still exists today, out of the dozen where he lived.
You can visit the rooms of his apartment and step into the intimacy of this fascinating and brilliant artist. With a bit of imagination, you can even picture him in the place where he composed one of his most beautiful operas: The Marriage of Figaro.
Tickets for the visit to Mozart's house can be purchased here if you don't have the Vienna Pass. The English audioguide is included.
15. Vienna City Hall
If you've decided to explore Vienna on foot, I recommend passing by Vienna's city hall, or Rathaus. You can't miss it, its tall tower of nearly 100 meters topped by the Rathausmann (the iron man) is a city emblem.
Thanks to its neo-gothic style, the building stands out as the most significant non-religious structure in Vienna.
Constructed between 1872 and 1883, the construction of the building required an astounding amount of materials. They used nearly 30 million bricks and approximately 40,000 cubic meters of stones to bring the imposing structure to life. Its inner courtyard is one of the largest in Europe and it boasts a grand ballroom.
The Rathaus is the seat of Vienna's municipality and thus houses the offices of the mayor and his advisors. Guided tours are available on Monday, Wednesday, and Friday at 1 pm without reservation.
Voyage Tips - Advice
Throughout the year, Rathausplatz, the square in front of the city hall, hosts a plethora of events.. Don't hesitate to stop by during your Vienna tour.
If you've decided to visit Vienna in winter, you'll find there the Christmas market, the screening of the Vienna New Year's concert and even a skating rink in January and February.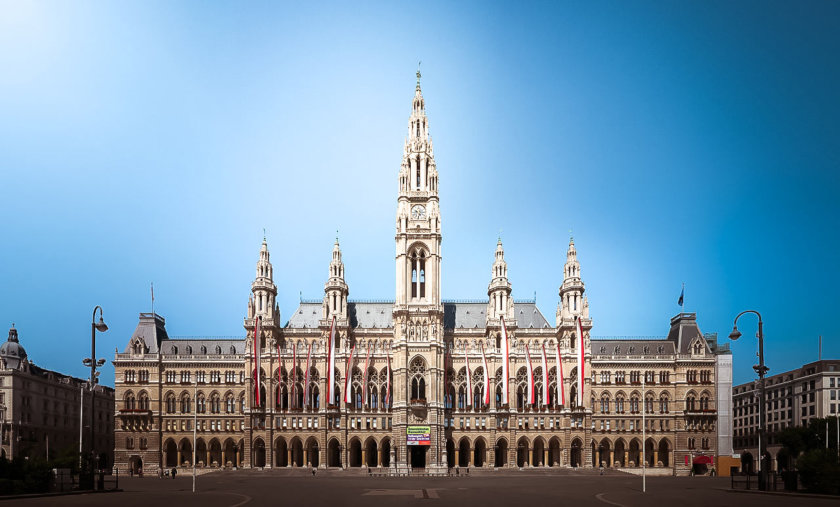 16. The Capuchin Crypt
If you have an interest in learning about imperial Vienna, I highly recommend paying a visit to the Capuchin Crypt, also known as Kaisergruft.
The crypt is located beneath the Capuchin Church and houses many tombs of the Habsburg imperial family.
In total, 149 family members are buried there, including 19 empresses and 12 emperors. And this is where you'll find Empress Sisi's tomb.
And once again, your Vienna Pass will allow you free entry! Otherwise, you also have the option to buy it in advance by clicking here!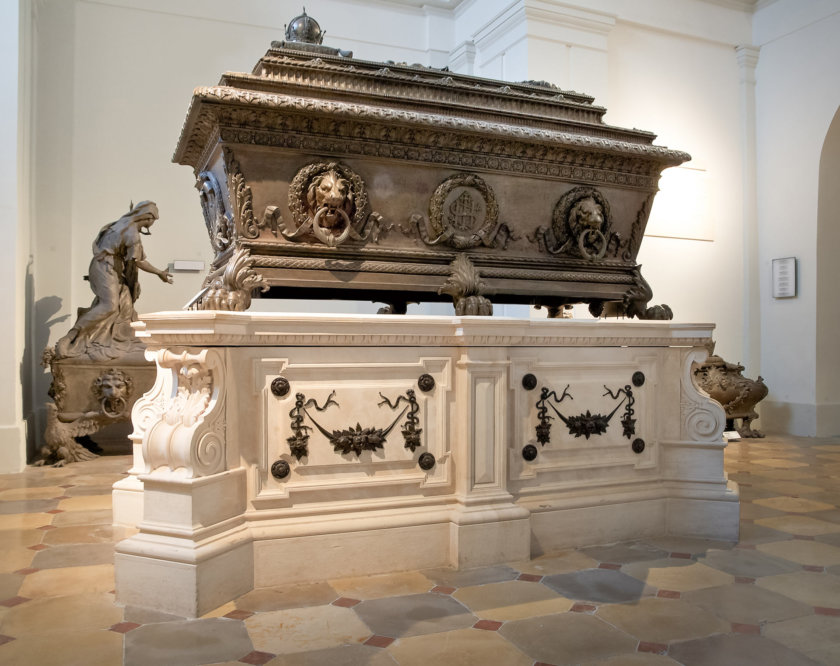 17. Guided Tour in Vienna
Why not explore Austria's capital with a guided tour?
It's hands down the best way to learn about the history of the place and its monuments!
And you're in luck, one of the best guided tours is available with an English-speaking guide. You'll have the choice of duration, between 2 to 6 hours, and your guide will craft a custom itinerary based on your interests.
They'll even meet you directly at your accommodation!
To book an English-speaking guided tour of Vienna, click the button below:
If you're not up for a walking tour, no worries, there's loads of other cool and original options in Vienna:
And if you prefer a quirky guided tour in Vienna, I especially recommend:
18. Shopping in Vienna
Fancy a bit of shopping in Vienna?
No problem, you'll find everything you need and don't need on Graben and Karntner streets.
Graben Street is the most popular for shopping with its skillful mixture of modern and traditional shops. It's Vienna's busiest pedestrian street.
Be sure to look up from your bags occasionally to admire the stunning architecture of the buildings that line it.
Karntner is also a major pedestrian shopping street in Vienna. It runs from Stephansplatz to Karlsplatz. It's a must-visit in Vienna for shopping fans.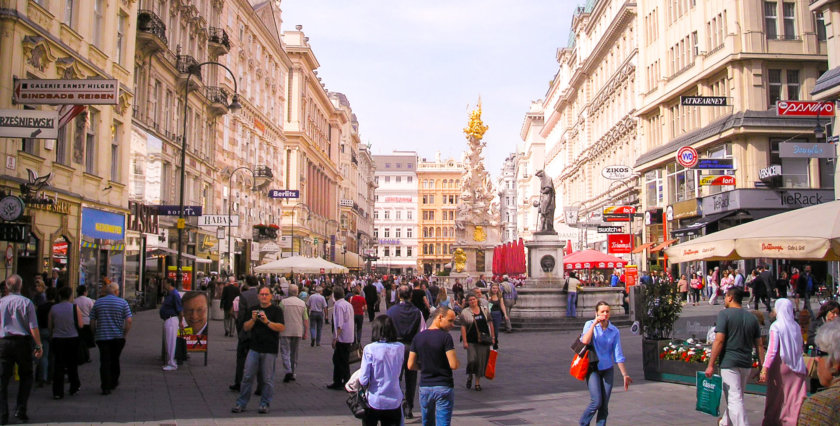 19. Taking a break in a Viennese café
And there you have it, snack time has (finally) arrived, it's time to head to one of Vienna's famous cafes to taste the local specialties. The culture of Viennese cafés is even part of the UNESCO intangible cultural heritage!
The cream of the crop, my friends, are these establishments:
Get a taste of Café Sperl's apple strudel. It's worth every bite.
At Café Sacher, you can't miss their homemade Sachertorte, a delightful chocolate cake.
Then there's Hawelka, one of Vienna's oldest coffee houses.
Café Central is another place worth your time, known for its selection of homemade pastries.
Voyage Tips - Advice
To sample 3 types of Viennese coffee along with various pastries, why not tour the best coffee houses with a guide? Drinks and pastries are, of course, included!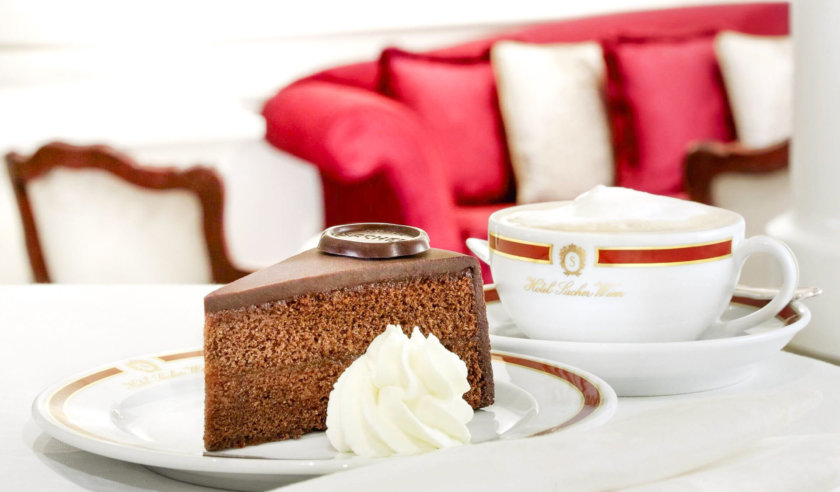 20. Saint Charles Church
During your excursion to Vienna, I'd strongly suggest you to take a leisurely walk around Karlsplatz, where you'll discover the magnificent St. Charles Church (or Karlskirche as the locals call it).
Commissioned in 1713 by none other than Emperor Charles VI himself as a celebration marking the end of the pesky plague epidemic, this church stands as a pretty impressive specimen of Baroque architecture. Between you and me, it's rather photogenic.
Surprisingly, inside the church, a panoramic elevator takes you up close to the beautiful ceiling frescoes to admire the minute details. Don't hesitate to try it out, I'm not sure this exists anywhere else.
The church is open from Monday to Saturday from 9am to 6pm and Sunday and during holidays from 12pm to 7pm.
You can also attend a Mozart Requiem in the church on some winter evenings. Info and reservations right here!

21. Hundertwasserhaus
The Hundertwasserhaus is an unusual sight to visit in Vienna.
The building was constructed by architect Friedensreich Hundertwasser, who, let's admit it, had rather unique tastes.
With its multicolored facade, its strange floors, and its green walls, it's not really describable – you'll have to see it for yourself!
You won't be able to enter, but there's a café on the ground floor that shows a film in which the architect himself gives a tour of his work.
The building is located at 37-39 Kekelgasse Street.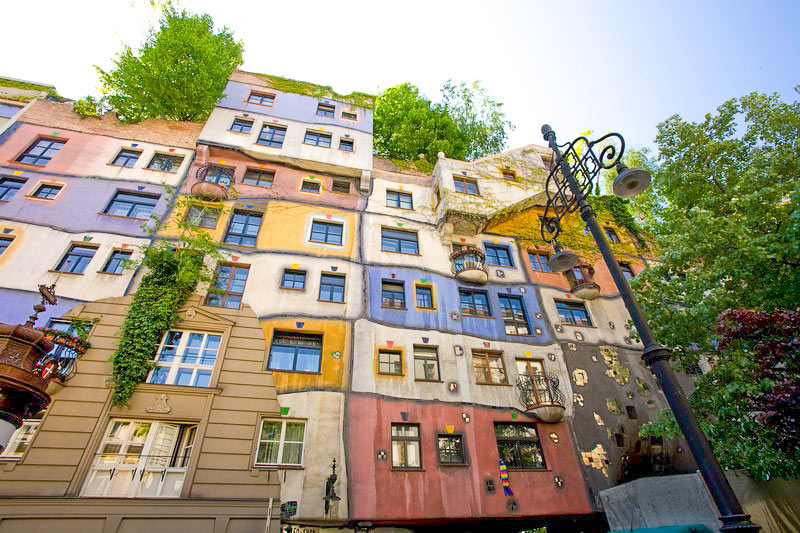 22. Austrian National Library
The Austrian National Library is the largest Baroque library in Europe. So, I highly recommend you pop by during your Vienna escapade.
The library houses an impressive 7 million works, books and papyruses!
Besides being the biggest, the library also boasts one of the most beautiful rooms in the world, the State Hall.
With its 80 meters length and 20 meters height, its dome adorned with frescoes and a collection of 200,000 old volumes, the hall is truly jaw-dropping.
Entry is free with your Vienna Pass.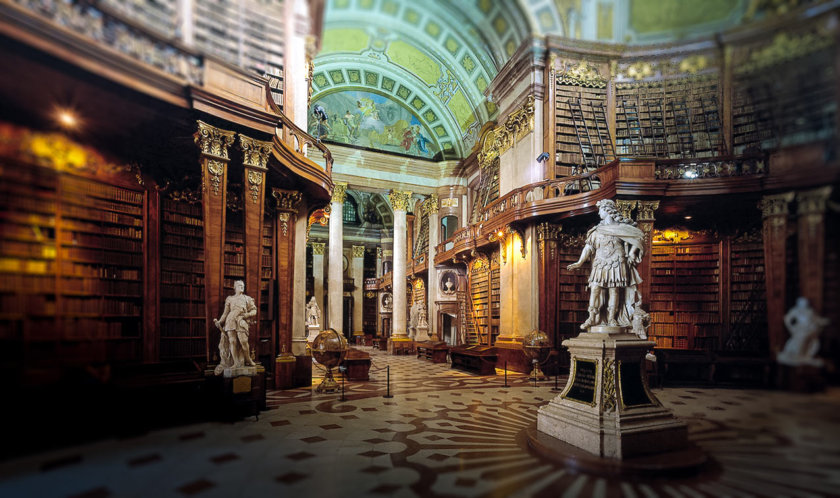 23. The Museum of Art History
The Museum of Art History, or Kunsthistorisches Museum, is one of the city's most prestigious cultural edifice.
Commissioned by Emperor Franz Joseph to house his personal collections, the museum today exhibits an extensive collection of works by Rubens, Vermeer, and Rembrandt.
The "cabinet of curiosities", Kunstkammer in German, also located within the museum, showcases one of the world's most extravagant collections of priceless artifacts, many of which were once the pride and joy of the Habsburgs.
To avoid hours of waiting, consider grabbing your skip-the-line entries right here or purchasing the Vienna Pass.


Best things to do around Vienna
If you've decided to jet off to Vienna for a few days, you could also take the opportunity to explore the surroundings.
I've compiled for you my list of the top things to do around Vienna.
24. Day trips from Vienna
Setting out from Vienna, you've got plenty of options if you're in the mood to venture on a day trip into the neighboring countryside.
Conveniently, they all come with return transportation from Vienna and a friendly guide for the day.
I've selected the best ones for you below. All you need to do is click on the orange links to access the information, the rates, and proceed to booking: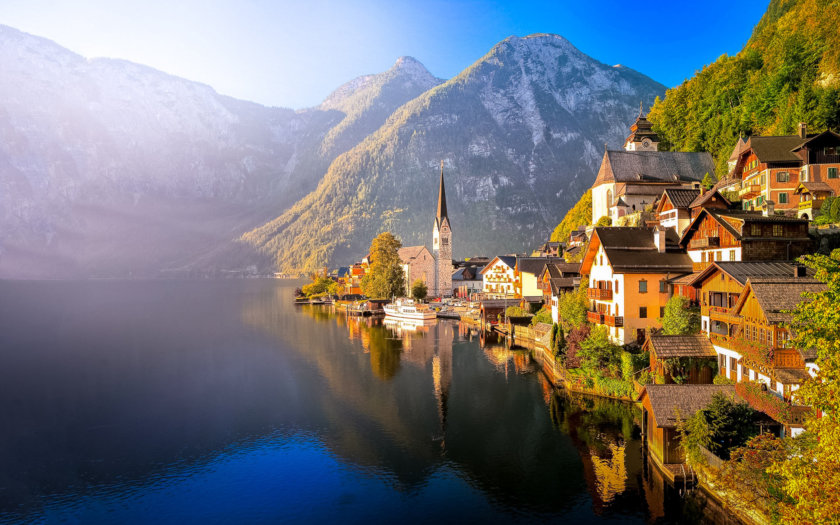 25. Graz
From Vienna, you can also reach Graz in 2h15 by car.
In Graz, I suggest you visit:
The Schlossberg, the city's highest point offering a superb panorama
The Hauptplatz, the main square from where all the main shopping streets start
The Landeszeughaus, a museum whose collection of weapons and armors is one of the most impressive in the world
St. Giles Cathedral in Graz
To learn more about places to visit in Graz, you should read my detailed article: Best things to do and see in Graz!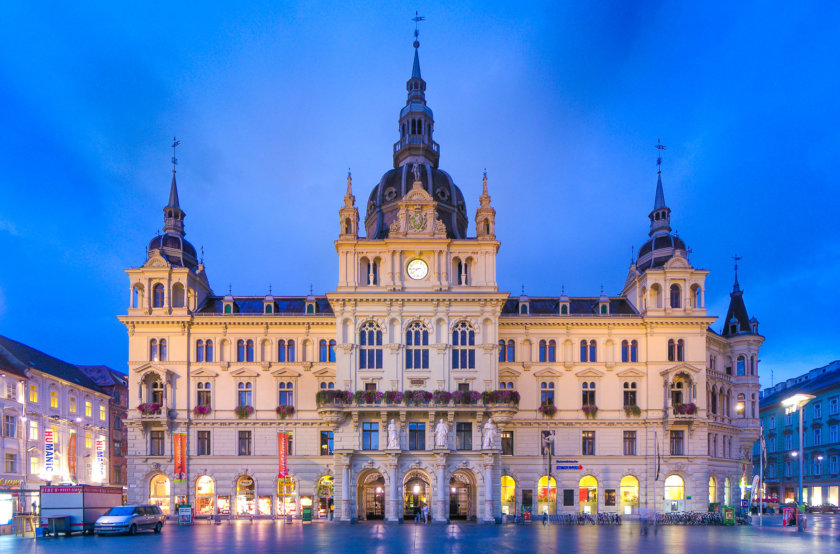 How many days to visit Vienna?
You've probably noticed, there's a heap of things to see in Vienna. Most visits can easily take you 2 to 3 hours, which quickly limits the number of places you can visit in a day.
So, I suggest you stay a minimum of 4 days in Vienna if you want to cover the must-sees without rushing and while allowing for some Viennese coffee breaks!
If you're plotting to hang around Vienna for 5, 6 days, or even a whole week, you'll have plenty of opportunities to embark on a few day trips in and around the city.
Voyage Tips - Advice
Here are 2 tips to save money during your stay in Vienna:
For those looking to zip around Vienna using public transport, you should grab the Vienna City Card (available right here), starting from just €13.90 for a day. They've also got 48h and 72h options. You'll be able to get around freely by metro, bus, and tramway!
And don't forget the one that I've already mentioned, the Vienna Pass. Not only does this gem offer unlimited access to hop-on-hop-off buses, but it also grants you entry to around sixty of Vienna's must-see sights. Sounds pretty good, right?
Book your Vienna city pass using the button below:
Exploring Vienna in 1 day
If you're looking to squeeze all of Vienna into one day, here's my itinerary:
Voyage Tips - Advice
To make the most of Vienna in 1 day, you might also consider a hop-on hop-off bus tour if you don't fancy doing a lot of walking. Some tours even throw in a boat ride, which could be a lovely little addition to your Viennese venture.
Catch your hop-on hop-off bus tickets for Vienna right here!
Best things to do in Vienna in 2 days?
To visit Vienna in 2 days, just stick to the one-day itinerary and add:
Exploring Vienna in 3 day
For a 3-day trip to Vienna, follow the two-day itinerary and include:
A wander around the MuseumsQuartier where you'll have a tough choice to make between popping into the MUMOK or the Leopold Museum.
Lunching at one of the many restaurants in the area
Heading down into the Capuchin Crypt to see the tombs of the emperors and Empress Sisi
Stopping by the Hundertwasserhaus
Rounding off the afternoon at the Prater with a Ferris Wheel ride at sunset.
Best things to do in Vienna in 4 days?
For a 4-day trip to Vienna, use the 1, 2, and 3-day tour itineraries and add:
Visiting Vienna in 5 days or more
If you're planning a 5-day or longer stay in Vienna, you'll have plenty of time to explore the surroundings.
For example, you could go on one of the day trips I mentioned in point 23 of this article.
Where to stay in Vienna
Next up, I've got a selection of apartments I simply couldn't decide between – they're all pretty similar in terms of amenities and budget. Prices range from €110 to €140 a night, including cleaning fees. All of them modern, fully equipped and in great locations.

Where to eat in Vienna?
Plachutta: This restaurant, just a stone's throw from Mozart's house (but there are several others in Vienna), comes highly recommended. Try the typical Austrian cuisine in a really cozy atmosphere. Their tafelspitz, a sort of long-simmered pot roast served with a plethora of sides, is a house speciality. And it's seriously hearty! Reservation recommended.
Zum Alten FassL: Located at Ziegelofengasse 37. This typical Viennese restaurant offers great traditional dishes at a very reasonable price. And as a bonus, you get to enjoy your meal in a beautiful courtyard.
Le burger: Located at Mariahilfer Strasse 114. No local specialties here, but a really tasty burger for a real bargain! Excellent quality buns, tender meat, homemade fries, and a super warm ambiance. Perfect for a quick and delicious lunch.
Stefanie Restaurant is another Viennese institution, tucked away in the city's oldest hotel, open since the 17th century! They serve traditional dishes only like goulash, Wiener Schnitzel, and the must-try apple strudel (Austrian pancakes) for dessert.
Tip: Make sure you arrive hungry because the portions are massive!
Reservations are a must, and you can book your 7-course meal + 3 drinks by clicking here:
The Hard Rock Café is also a bit of an institution in Vienna, and you should definitely check it out at least once during your stay! The only problem, is the long line at the entrance……
But that was before 😉.
It's now possible to reserve your spot in advance by prepaying a menu. You'll have the privilege of walking by with a smug smile at all the other patrons who didn't read Voyage Tips and are stuck in line! 😃
All you have to do is click the button below:
How to get to Vienna?
Vienna is approximately 2 hours away by plane from France. Many European national and low-cost airlines offer several round trips a day.
Top tip: It's also worth checking prices to land in Bratislava, Slovakia's capital, which is only 60 km away from Vienna. The two cities are connected by a bus line, so it's super easy to get to Vienna while saving on the cost of the flight!
And even more fun than the bus, there are also transfers between Vienna and Bratislava by catamaran. Info and bookings here!
Compare all the flight offers now with Skyscanner. Once on the results page, don't hesitate to compare several websites to make sure no fees are added to the final prices.
Vienna Tourist Map
To help you visualize the city a bit better, I've created a tourist map of Vienna listing the places to visit that I talk about in this top 25 things to do. You can display the map legend by clicking the button with a small arrow at the top left corner.
So, what exciting places are on your itinerary for Vienna?
Book your trip now and save money!
You're traveling in Austria? These articles will help you!
Discover all my articles about Austria: All my articles to help you plan your trip to Austria are listed there.
You're using Pinterest? Here is the picture to pin!