Scuba Diving in Malta: The Definitive Guide
You're planning to go diving in Malta?
Great idea!
The island features many amazing dive sites and is known to be one of the best diving destinations in the Mediterranean.
And, good news, with clear and not too cold water even in winter, you can enjoy this activity and explore the underwater world at any time of the year.
Whether you want to do your try dive (also known as "first dive") in Malta, take your PADI Open Water Diver course or opt for a diving holiday, I will give you all the information you need as well as my best tips to enjoy the perfect dive in Malta or Gozo.
So, ready to dive in Malta?
Your different options for diving in Malta
To dive in Malta, you have 2 options:
Choose a dive center located on the main island of Malta
Opt for a diving club in Gozo, the second island of the Maltese archipelago (easily accessible in 20 minutes by boat)
In Malta, you will be able to choose between 2 types of first dives:

And if you prefer to dive in Gozo, you will have the choice between 4 diving programs depending on your level:
I will give you more details about all these options a bit further down this guide
Voyage Tips - Advice
By booking your diving session in Malta through the links in this article, you are sure to book with the 2 best centers on the island:
I have personally selected them out of more than 50 diving centers for the quality of their instructors, the equipment and the respect of the safety standards
They are small diving centers, not "tourist factories", and honestly, it changes everything!
Enjoy diving in Malta! ??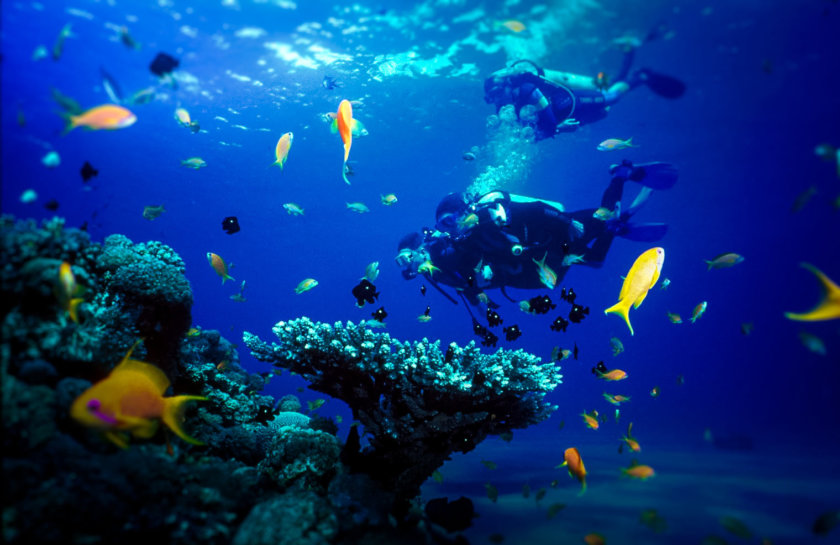 Try dive in Malta (first dive)
If you have never dived before your trip to Malta, you will have to start by doing a try dive.
The diving center I have selected for you offers first dives with a maximum of 4 divers per instructor. This will allow you to enjoy the activity in optimal safety conditions!
On the day of the activity, you will need to go to the diving center located in Saint Paul's Bay (North of Malta).
After meeting your diving instructor, you will need to fill in the mandatory medical questionnaire, to make sure that you are fit to dive!
Your instructor will then give you an introductory briefing to diving, where you will learn:
All the necessary safety instructions
The gestures to communicate underwater
How to use your equipment.

After this short introduction, it will now be time to go get your gear!
With the guidance of your instructor, you will select equipment adapted to your size (wet suit, fins, mask). Once fully equipped, you will take the jeep and head for your first dive in Malta!
The location of your try dive will depend on the weather. Your instructor will make sure that you will enjoy good underwater visibility for your dive!
It's also important to note that this diving center offers a real first dive.
This means that you will spend 1 hour underwater and that you will be able to go down to a maximum depth of 12 meters (if you feel like it of course!)
Many other clubs only offer an initiation, with a 20 minute dive to a maximum of 5 meters where you just learn to breathe underwater.
So now you know it: you will have the best experience possible!
You should plan around half a day for your first dive, as the activity takes about 2h30-3h in total (course + time to get dressed like a pro + time spent diving)
Of course, as it's a small diving center (friendly atmosphere guaranteed!), you will need to book your first dive as soon as possible: the places are very limited!
In order to book your dive in Malta at the best diving center and at the best price, simply click on the button below:
Voyage Tips - Advice
If you're looking for a VIP experience, you should opt for the VIP try dive, with a private instructor!
It's similar to the adventure try dive (1 hour of diving / max depth of 12 meters – same diving center), but the instructor will only take care of you and your group (up to 4 people).
The VIP try dive is definitely a great choice if you want to be only with your family and friends, or want to offer a dive in Malta to your partner!
You should book your VIP diving experience in Malta now by clicking on the button below: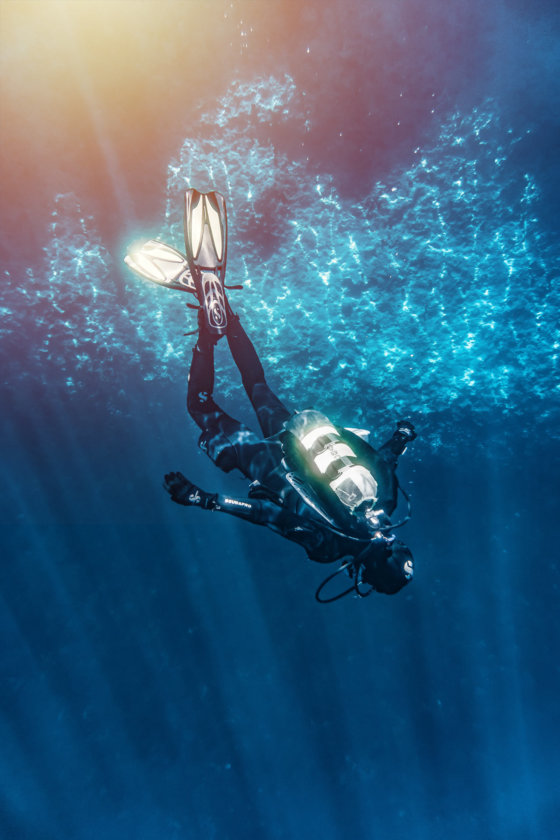 Diving in Gozo (Malta)
You prefer to dive in Gozo, the second island of the Maltese archipelago?
That's also possible!
Here also, I have selected for you the best diving center of the island.
They offer an amazing diving experience in small groups!
Depending if you have already dived or not, you will need to choose a diving program adapted to your level.
Here is a summary of the 4 options you have:
1. Try dive in Gozo
This "Discover scuba diving" try dive is exactly the same as the one mentioned above, in the "diving in Malta" section of this guide.
You will start by filling the medical questionnaire, then will get an introduction course to learn the basics about diving and safety.
After the short class, you will choose your equipment, take the jeep and head to the diving site of the day!
Of course, this is also a real "first dive" experience: you will be underwater for about 1 hour and will be able to dive to a maximum depth of 12 meters.
To book your first dive in Gozo's best diving center, simply click on the button below:
Voyage Tips - Advice
A bit more info:
This first dive takes about 3 hours in total: course + getting your equipment + time spent in the water.
For a first dive in Gozo, the price is only 50€ per person!
There is one instructor for a maximum of 4 people.

2. PADI Open Water Diver Course
You really want to learn scuba diving and get your first certification recognized worldwide?
In that case, you can do your PADI Open Water Diver Course in Gozo!
This 4-day PADI course includes a theoretical part (you will learn everything you need to know to use your equipment and dive safely) as well as a practical part featuring 9 dives.
After obtaining your certificate, you will be allowed to dive to a maximum depth of 18 meters without being accompanied by a professional instructor.
You will thus be able to rent diving equipment and enjoy some of the most beautiful diving sites in Malta and around the world (Thailand, Spain, France, Indonesia, Mexico…).
It's also the first mandatory step to be able to take another course and learn to dive deeper!
To book your diving course in Gozo, simply click on the green button below:

3. & 4. Diving Packages – 2 or 4 dives in Gozo
In Gozo, experienced divers can also opt for a package of 2 or 4 exploration dives.
Depending on your level, your instructor will suggest different dive sites in Gozo.
You need to book your 1 day – 2 dives package by clicking here:
And for the 2 days – 4 dives version, it's right there:
You want to learn more about Diving in Gozo? Then you should have a look at my dedicated article: Diving in Gozo: the definitive guide.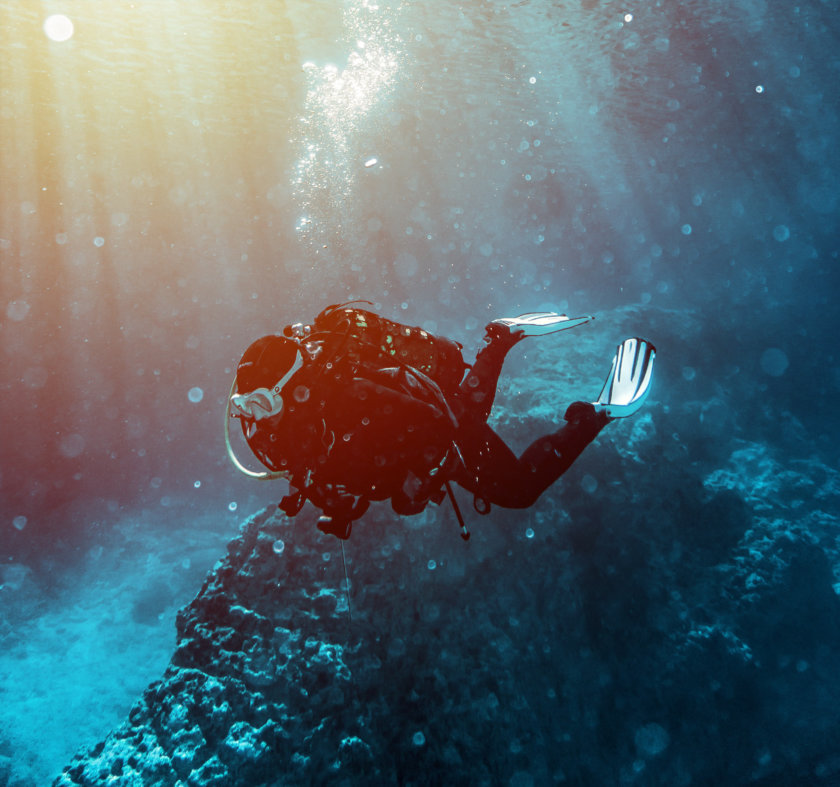 The 15 Best dive sites in Malta
Here are the most famous diving spots in Malta:
Qawra Point, a shallow bay located in the North of Malta. Perfect for a try dive!
Cirkewwa Arch, a beautiful natural rock formation located 20 meters underwater
Rozi wreck, a 40 meter long tugboat wreck
The P29, a 54-meter vessel, still in good condition. The perfect place to observe moray eels and barracudas.
Anchor Bay (where Popeye Village is located), features an underwater cave at a depth of 10 meters with an open air vault
Paradise Bay, known for its varied underwater fauna: moray eels, scorpion fish, octopus
Ghar Lapsi in the south of Malta: several caves and an abundant underwater life (seahorses, groupers and more!)
UM El Faroud wreck, a 110 meters long ship wreck. You can explore the engine room and the holds.
And the best dive sites in Gozo:
The Blue Hole, a vertical tunnel with a large arch and a cave. The ideal place to observe groupers.
Coral Cave, a magnificent 17-meter deep cave with walls covered with coral and sponges
Inland Sea, a tunnel dug by the sea under a cliff. 6 to 25 meters deep
Cathedral Cave, a large underwater cave with amazing lighting and an air pocket where you can breath naturally
MV Karwela wreck, a former ferry linking Malta and Gozo that was sunk to serve as a diving spot.
From Gozo, you can also go diving in Comino. Here are the best dive sites:

Santa Maria Caves to explore the underwater caves of Comino
Cominotto Reef, a vertical wall going down to more than 30 meters deep
P31 wreck, a former patrol boat of the Armed Forces of Malta lying at 20 meters below sea level.

Practical information for diving in Malta
You're planning to do your try dive in Malta?
Here is some practical information to know:
Obviously, you must know how to swim to do a try dive!

You will have to wait between 12 and 24 hours after your dive before taking the plane. Don't choose the last day of your trip to Malta to do your first dive!
You must not suffer from heart or respiratory problems or other serious health problems
You must not have any ear problems
You shouldn't dive on an empty stomach, but you shouldn't eat too much fat before going underwater.
Remember to stay well hydrated (water, not alcohol!)
Children can do their try dive from the age of 10.
Other things to do in Malta and Gozo
You're you up for more activities during your stay in Malta?

No problem: Here you will find the complete activities list. There is definitely something for you!
For more information about these activities and to book them, simply click on the following links:
The 3 best activities to do in Malta

It's your first trip to Malta and you want to focus on the best activities and excursions?
In that case, I have selected for you the 3 activities and excursions you can't miss during your trip to Malta.
So, here are my 3 favorites!
1) Going on a boat trip to Comino Blue Lagoon
2) Visiting Gozo by Quad bike or Jeep
VIP full day quad bike tour in Gozo (top!) – Visit the island of Gozo with the best local guide and take a lunch in an amazing restaurant with countryside view. Small groups + discover more than 2 times more places than with other quad tours (including a few hidden gems!)
Full day Quad bike tour in Gozo, with departure from Malta (transport included). Return by boat via Comino and the Blue Lagoon! Definitely one of the best activities in Malta!
Gozo: Jeep tour – Pick up at your hotel in Malta included. A great way to discover Gozo if you don't want to drive!
3) Diving in Malta and Gozo
In addition to the 3 amazing activities mentioned above, here is the complete list, with all other activities you can do in Malta:
1) The best activities in Malta (and from Malta)

Boat trips to the Blue Lagoon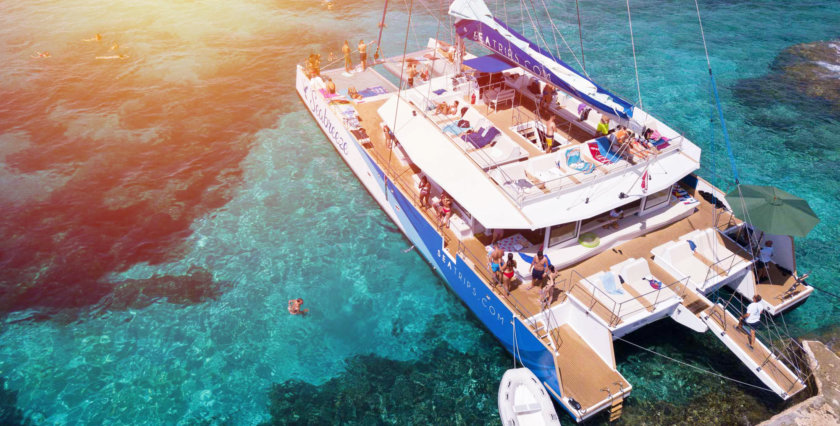 Visiting Gozo from Malta
Guided visits and excursions in Malta
Other activities to enjoy in Malta
Partying in Malta

If you want to take advantage of your stay in Malta to party (on your last evening or maybe even on several evenings during your stay !), you should:
Go on a pub crawl and make friends from all other the world – Click here!
Dance all night long in one of Paceville nightclubs
Opt for a boat party with an open bar.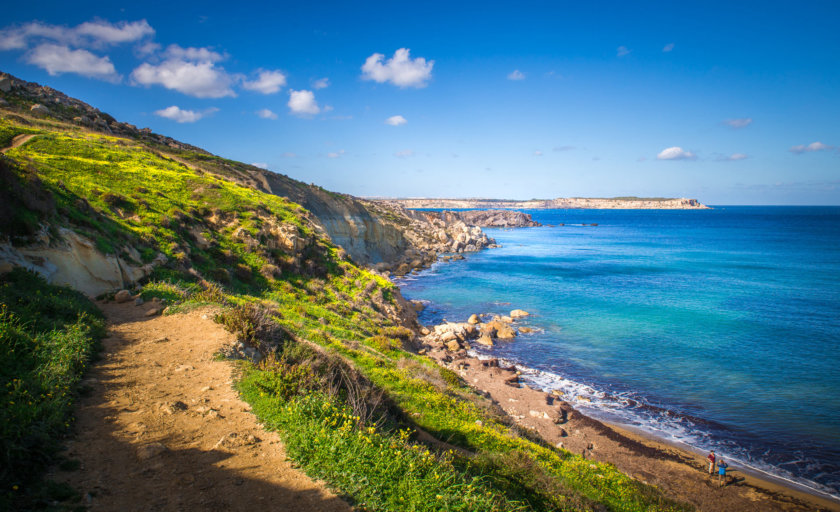 2) The best activities in Gozo
Boat trips
Other activities / Guided tours
Nautical activities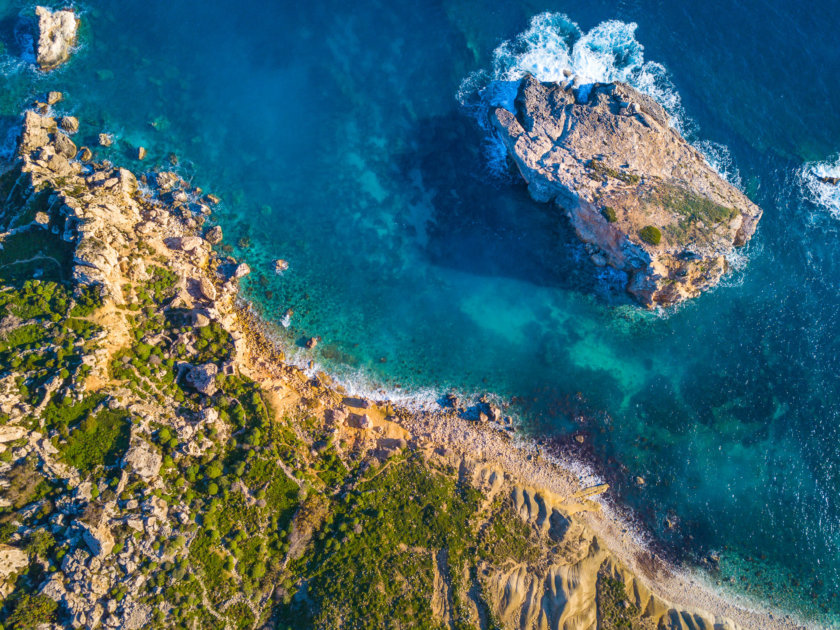 What to do in Malta and Gozo after diving?
To discover all the best things to do in Malta, you should read my article: The 25 best Things to do in Malta.
You want to know more about the best places to visit in Gozo? it's right here: The 10 best things to do in Gozo.
To prepare your trip to Comino Blue Lagoon, have a look at my detailed guide: How to visit Comino and the blue Lagoon?
If you want to do something else than nautical activities, you should go quad biking in Gozo. It's amazing! You need to read my guide here: Quad biking in Malta/Gozo: All my best tips
Where to stay in Malta for diving?
If you are planning to do a 4-day PADI Open Water course, to do several dives or simply to enjoy amazing holidays in Malta, you will need to find an accomodation.
As I know the country very well, here is my selection of the best hotels in Malta depending on the city and your budget.
In Valletta, the capital
If you want a hotel in the south of Malta, you should stay around Valletta:
Near Mellieha, northern Malta
For a stay in the North of Malta (convenient for getting to Comino), it's best to choose a hotel towards Mellieha:
Pergola Hotel & Spa: located in Mellieha with a view over the bay, the village, Gozo and Comino. Studio apartment with kitchen amenities starting from 80€/night, breakfast for an additional 8€. Best features: kitchen amenities, view, excellent service, 3 swimming pools.
Maritim Antonine Hotel & spa: located in Mellieha, 1km away from a vast sand beach. Very spacious and elegent double room starting from 140€/night, breakfast included. Best features: rooftop swimming pool with a scenic view over the bay, heated pool and hot tubs, good buffet with many options, next to bus stops going to Valletta or to the beach. It's the best value for money in Mellieha.

Radisson Blu Resort & Spa, Malta Golden Sands: located in Golden Bay and 2min walking distance to a lovely beach. Big double room with balcony (sea view or countryside view) starting from 150€/night, breakfast for an additional 20€. Best feature: direct access to the beach, view, delicious breakfast, during summertime you can get complimentary sun bed and umbrella on the beach.
Voyage Tips - Advice
For a wider selection of hotels in all the main cities of Malta, you can read my detailed article: Where to stay in Malta?
You will also find a selection of all-inclusive hotels and cheap hotels.
Best Hotels in Gozo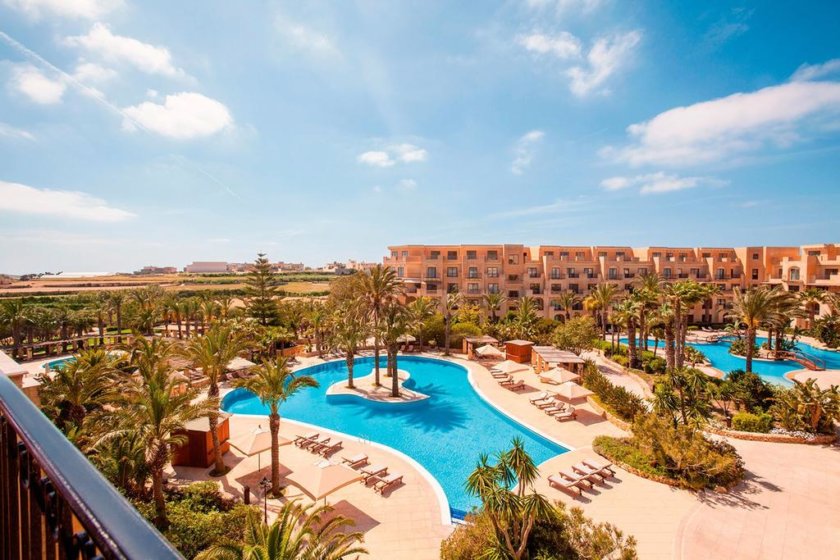 In the south of Malta
Book your trip now and save money!
Malta travel Guides
You're traveling in Malta? These articles will help you!
Discover all my articles about Malta: All my articles to help you plan your trip to Malta are listed there.
The 20 Best Things to Do in Malta: The ultimate bucket list!
You're using Pinterest? Here is the picture to pin!