One week itinerary in North West of Sardinia (from Alghero)
You want to visit the region around Alghero (North West of Sardinia) for your next trip?
Great idea!
In order to help you plan your stay, I have prepared for you this recommended Itinerary for 1 week in Northern Sardinia, starting from Alghero.
In this guide, I will tell you everything about the best things to do and must-see attractions. I will also give you all my best tips as well as a list of the best accommodations depending on your budget.
Let's plan your trip!
1) Alghero ( 3 days )
To visit the North West of Sardinia for a week, you will need to land at Alghero international airport.
If going to Alghero is not an option for you and you prefer to land at another airport (Cagliari in the South or Olbia in the North), you should rather read my 6, 7, 8 days itineraries to visit the North and South of Sardinia.
The first thing you will need to do is to rent a car. It's the best way to make the most of your one week trip to Sardinia.
Personally, I always use Rentalcars.com. It's the best car rental website for 3 reasons:
It's easy to compare all the car rental agencies: prices, customer's reviews, services included and more – All the info needed to help you find the best car is directly available.
The full protection insurance to get 100% refunded in case of an accident or if the car is stolen. Tested and approved, they refunded me more than 1200 euros to date!
Modifying or Cancelling your booking is free, very convenient if you change your mind!

On the first day of your 6, 7, 8 days itinerary in Northwest Sardinia, you will visit Alghero's historical center.
Take a walk in the narrow streets to see the main monuments, such as Alghero cathedral and its bell tower, the Church of St. Michael and the Church of St. Barbara.
In the old town, you will also see many stores selling red coral jewelry, a typical craft of this region. You can also visit the Coral Museum if you want to learn more about it.
In the afternoon, you can go for a stroll along the lungomare and reach Lido San Giovanni beach, a great spot to take your first dip in Sardinia!
At the end of the day, return to the historical center and go on the ramparts to enjoy the sunset from there.
Spend the night in Alghero.


For your second day, you will visit the Neptune caves, one of the best places to visit in Sardinia.

First, you will have to go down 654 steps carved into the cliff to reach the caves entrance. Make sure to time your visit well, so you don't miss the guided tour (it starts every hour). The caves are famous for their beautiful stalactites, stalagmites and underground lake.
After the caves visit, you should go hiking in Porto Conte Regional Natural Park. The paths are all marked and not too difficult.
And at the end of the day, you should go relax a bit at Porto Ferro beach, the wildest in the area! (and my favorite 😄).
Spend another night in Alghero.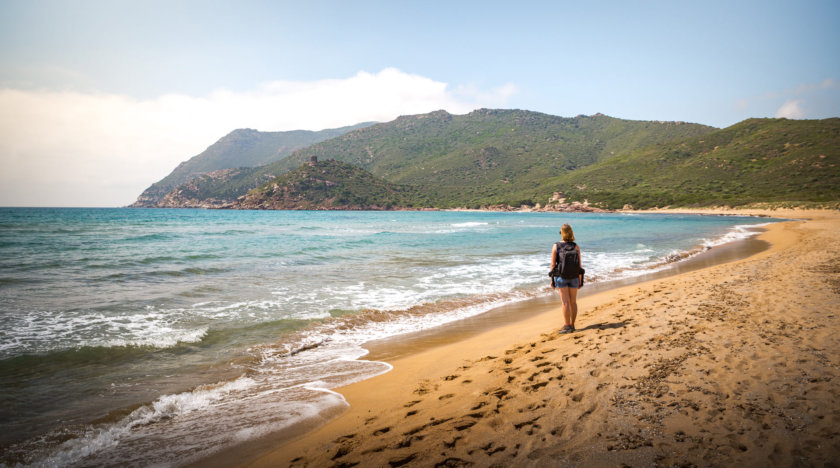 Let's continue your one week itinerary around Alghero: today, you will go to Bosa, about one hour away South of Alghero. 
This lovely town by the river is famous for its colorful houses and castle overlooking the city. To enjoy the best view over Bosa, you should stop on the road, before arriving to the town.
Here are the best places to visit in Bosa:
The Ponte Vecchio, crossing the river
Corso Vittorio Emanuele where all the shops and restaurants are located
Bosa cathedral
The Museum Casa Deriu and its lace and embroidery artwork – a popular craft in Bosa
Castle of Serravalle: from the old town, go up a few stairs to reach the castle and enjoy the view over the sea and mountains. You can also visit the castle.
In the afternoon, before going back to Alghero, you should stop at one of the beaches North of Bosa. The best ones are Compultittu beach and S'Abba Drucche.
Spend one last night in Alghero.
For more information about Alghero and its surroundings, you should read my detailed article: Top 6 things to do in Alghero.
Where to stay in Alghero
B&B Summertime: Located 10 min walking from the old city. New and modern double room starting from 60€/night, breakfast included. Strong points: friendly hosts, great homemade breakfast, very clean.
Hotel Sa Cheya Relais & Spa: Located 5km away from Alghero. Comfortable and spacious double room starting from 120€/night, breakfast for an additional 15€. What I loved: the swimming pool, the tennis courts, very quiet and pleasant atmosphere, high quality breakfast. That's my favorite hotel for its great value for money!
Villa Las Tronas Hotel & SPA: Located 10min walking from Alghero's historical center. This luxurious hotel offers antique style double room starting from 250€/night, breakfast included. Strong points: the swimming pool and its view, the ideal location and overall atmosphere of the place, super staff. The best choice for a luxury stay in Alghero!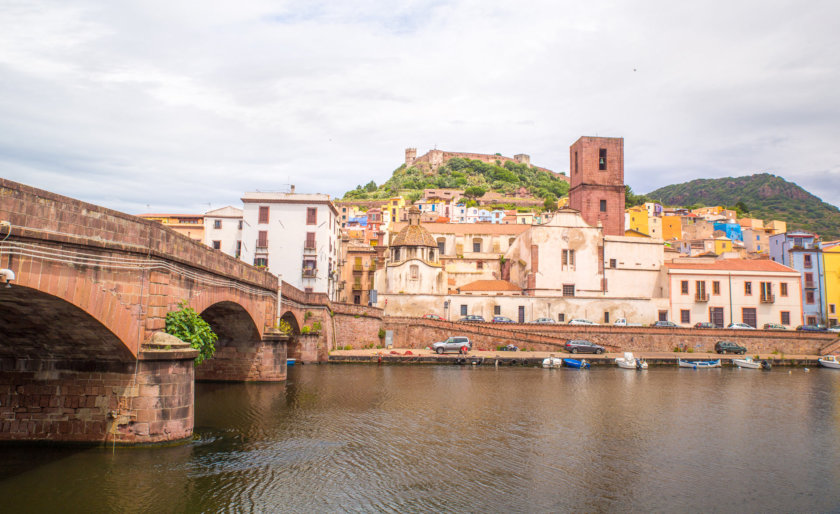 2) Stintino ( 2 days )
Next destination of your one week stay in the North West of Sardinia: the famous Pelosa beach, for a relaxing day by the sea!
Located just 1 hour away from Alghero, close to Stintino village, this beach stretches all the way to Capo Falcone. It's a very popular beach, so make sure to get there early in the morning.
Arriving early is for sure the best solution to easily find a parking spot. However, please be aware that there is no free parking. So don't forget to pay, because the police is around the whole day!
From June 1st to September 30th, access to the beach is strictly regulated. You have to book your entrance ticket (3.50€ per person / free for children under 12) in advance on the official website: La Pelosa Stintino.
You will also need to bring a mat to put under your towel. It's mandatory on this beach and security guards are here to ensure everyone is doing it. If you don't have a mat with you, no worries, you can buy one there.
And if you prefer, you can also rent sun beds and parasols, as a good part of the beach is privatized.
When you will be fully set up, enjoy this little piece of paradise for the day!
Spend the night around Stintino.



On the day after, you should go to Asinara island, one of the best places to visit in Northwest Sardinia during a 7 days itinerary!
To get there, you will need to go on a boat trip from Stintino port. Cars aren't allowed on the island (except the guided tours 4WD), so you can only go there as a pedestrian.
Access to the island follows strict rules: there's only one boat departing at 9:00 to go there, and one trip back to Stintino at the end of the day. So don't miss the boat!

Ideally, you should book your seats at least a day in advance (for example, you can stop by Stintino to get your tickets on your way to Pelosa beach).
There are 3 options to visit the island:
A Jeep excursion with a tour guide, you will be with the group for the whole day.
A tour with the tourist train (full day with the group too)
Renting bikes, the only way to visit the island by yourself, at your pace (but don't forget to come back on time for the return by boat!). It's also possible to explore the island on foot, but as it's quite big, you won't have the time to see everything. If you don't choose to go on a guided tour or on the tourist train, you should bring a picnic, because there is only one restaurant on the island.
Whatever option you choose, you will visit the former prison (opened from WWI until 1998), have a picnic on the seaside and you will also be able to observe the wildlife.
This natural park is especially famous for the Sardinian albino dwarf donkeys. Also, most of the beaches are protected areas, so it's not allowed to take a dip.
At the end of the day, take the boat back and spend another night in Stintino area. 
Where to stay in Stintino
Hotel Cala Reale: Located in the Asinara bay, next to the pier. Clean and comfortable double room starting from 65€/night, breakfast included. What I loved: the large swimming pool, very nice staff, close to Pelosa beach.
Hotel Silvestrino: Located 5min driving from Pelosa beach. Bright and spacious double room starting from 90€/night, breakfast included. Strong points: quiet, great location, friendly staff, good restaurant with tasty Sardinian dishes.
Park Hotel Asinara: Located 10min walking from the Stintino city center. Double room with a terrace overlooking the garden and the sea, starting from 100€/night, breakfast included. What I loved: excellent breakfast overlooking the sea, free shuttle to Pelosa beach, welcoming staff. It's my favorite hotel for its great value for money!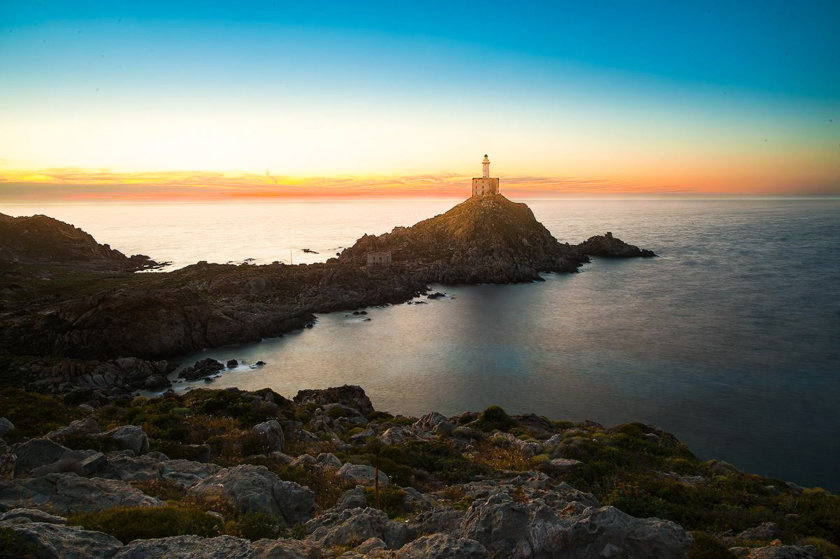 3) Castelsardo ( 1 day )
Let's continue your road trip in Northwestern Sardinia and head to Castelsardo, about 1 hour drive from Sintino
Castelsardo is really a charming medieval village to wander in!
First, park your car down the ramparts and go to the old town on foot.
In Castelsardo, you will also be able to discover the cathedral and its bell tower, the chiesa di Santa Maria and the castle.
Inside the castle, there is a museum dedicated to a famous craft in the region: basketry. In the village, there are plenty of small shop selling baskets and other handmade items. During your visit, you will probably see elderly ladies practicing basketery outside their houses.
Castelsardo is one of the highlights of a 6, 7 or 8 days itinerary in the North West of Sardinia, so it's quite a touristic place with many cafés terrace, restaurants and gift shops. 
After your visit, get back to your car and drive a few minutes up to a Sardinian curiosity located close to Castelsardo: the Elephant Rock ("Roccia dell'elefante" in Italian). It really looks like an elephant with his trunk up, so it's worth a picture!
In the afternoon, you can go to one of the beaches around Castelsardo. Lu Bagnu beach, Spiaggia de la Ciaccia and San Pietro a Mare are the closest ones.
Spend the night in Castelsardo.
Where to stay in Castelsardo
La Roccia Dell'Elefante: Located 500m from the Elephant rock. Renovated and stylish double room with balcony starting from 60€ per night, breakfast included. Strong points: amazing staff, great decoration, good breakfast.
Baga Baga: Located 2km away from Castelsardo and 10min walking from the beach. Spacious double room with sea view starting from 100€ per night, breakfast included. What I loved: charming hotel, the location uphill, stunning view, friendly staff. It's the best value for money in Castelsardo area!
Bajaloglia Resort: Located on a hill overlooking Castelsardo. Modern and bright double room starting from 250€ per night, breakfast included. Strong points: amazing swimming pool, stunning view over Castelsardo, great service, generous breakfast with many options available. I recommend this hotel for a romantic and luxurious stay in Castelsardo!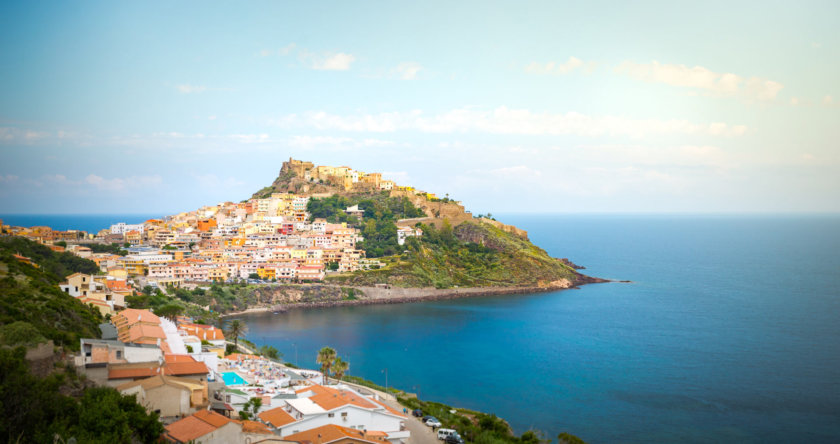 4) Back to Alghero ( 1 day )
It's already the 7th day of your trip around Alghero! It's now time to get back closer to the airport. 
If you're lucky and your flight is only at the end of the day or on the day after, you can for example stop by Sassari (25 min from Castelsardo) on your way back to Alghero. 
You can visit the historical center: Don't miss the Piazza Italia and the Cathedral.
If you like history, you should also visit the Museo Nazionale Giovanni Antonio Sanna. It features a collection of items found around Sassari and Aglhero.
Then, head back to Alghero (35 minutes away by car) to enjoy the beach one last time before flying back home!
Voyage Tips - Advice
If you plan to spend 8 days in the North West of Sardinia: 
Add one extra day around Castelsardo. You should go to the Costa Paradiso to enjoy the stunning Li Cossi beach (only 45min away by car.)
If your trip to Sardinia only lasts 6 days, don't go to Pelosa beach for an entire day. You can still go there for a bit on your way back from Asinara island or before going to Castelsardo, on the day after.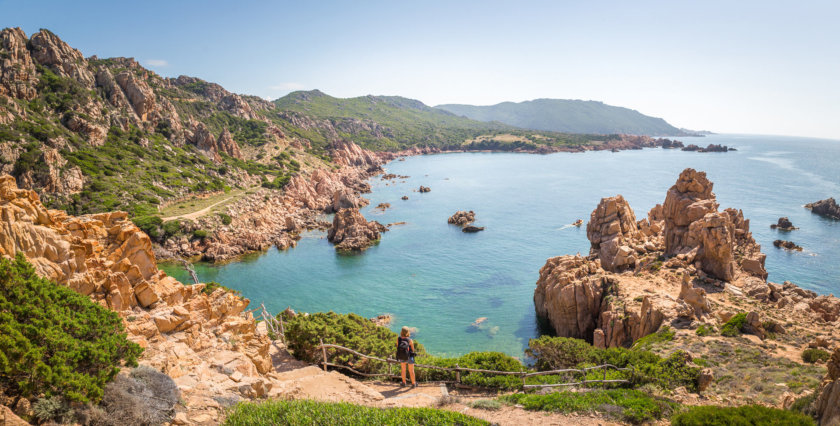 Renting a boat in Sardinia
If you want to rent a boat for a nice day at sea during your itinerary in Sardinia, you should book it with Samboat.
Motorboats, sailboats, yachts, small boats without a license, with or without a skipper: they simply have the most complete offer for boat rental.
So, what are you waiting for to book your boat trip in Sardinia? 😊
And you, what do you plan to visit during your 1 week itinerary from Alghero?
Book your trip now and save money!
Sardinia travel Guides
You're traveling in Sardinia? These articles will help you!
Discover all my articles about Sardinia: All Voyage Tips articles about Sardinia are listed here.
You're using Pinterest? Here is the picture to pin!