Things to Do in Paros: The 10 Best Places to Visit (All Highlights)
You're going to Greece and you're planning to visit Paros? You're wondering about the best things to do on the island?

Great idea!
Thanks to its central location, Paros is easily accessible from the most popular islands of the Cyclades, making it a great choice for your Cyclades island hopping itinerary.
In order to help you plan your stay, I have prepared this guide of the 10 best things to do in Paros.
In addition to the must-see attractions and activities, I will also give you itineraries to visit the Paros in 1, 2, 3 days or more as well as my selection of the best accommodations depending on your budget.
And as always, this travel guide contains all my best tips to make the most of your stay.
So, what are the best places to visit in Paros? Where to stay?
Visit Paros: The 10 Must-See Attractions
1. Parikia
Parikia is the first city you will visit in Paros, as it's the island's main port. If you take the ferry from Athens or from another Greek Island, you will arrive directly in Parikia.
Paros' capital city is also one of the island's major tourist attraction. There, you will find many cafés and restaurants as well as a few handicraft small shops (mainly jewelry).
The best things to see in Parikia are:
The old town and its picturesque paved alleys
The Kastro: built in 1260 by the Venetian Duke of Naxos. It was built on the remains of a Temple dedicated to Athena, using stones from the other ancient buildings in Paros. It has a circular structure and a rectangular tower.
The Church of Panagia Ekatontapyliani: one of the major Byzantine monuments in Greece. Built in the 4th century, it's also named "The church of 100 doors".
The Byzantine Museum, with its icons collection, accessible from the church's courtyard.
The Archaeological Museum of Paros, where you can see many remains found on the island.
The Ancient Cemetery and its tombs from the 8th century B.C.
From Parikia, you can walk for 15 minutes to reach Livadia Beach, North of the port. It's often crowded, as it's the closest beach from the city. It's still the best place to relax at the beach if you're staying in Parikia and don't have a car!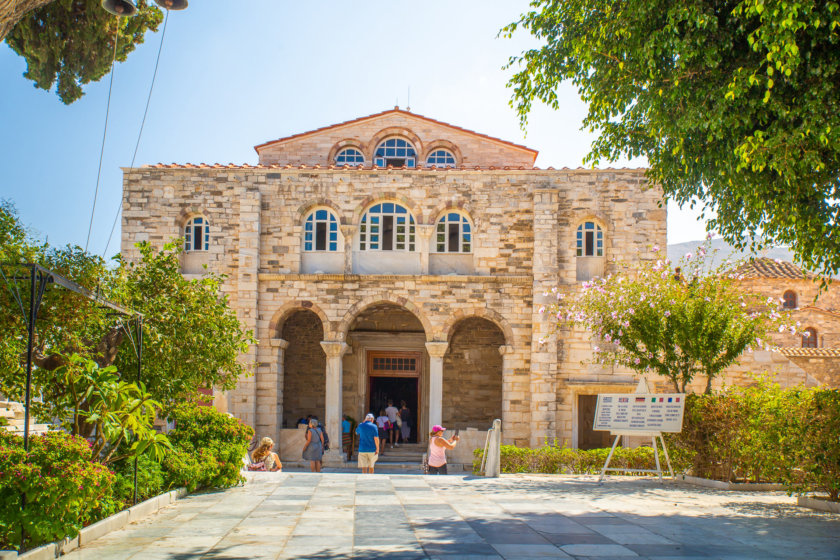 2. Naoussa
Naoussa is Paros' chic seaside resort. It's known as the best place on the island to do some shopping and enjoy nice restaurants.
When the island became more touristic, this former fishing village took advantage of its ideal location on the seaside to become Paros' trendy place.
In Naoussa, you will find many luxury boutiques and restaurants, especially on the waterfront. As there are no iconic monuments in the village, you can wander in its alleys to admire the typical Cycladic architecture.
Close to Naoussa, there are also many beautiful beaches (I'll give you a detailed list after), and some of the best hotels in Paros. You will find them at the end of in this Paros guide!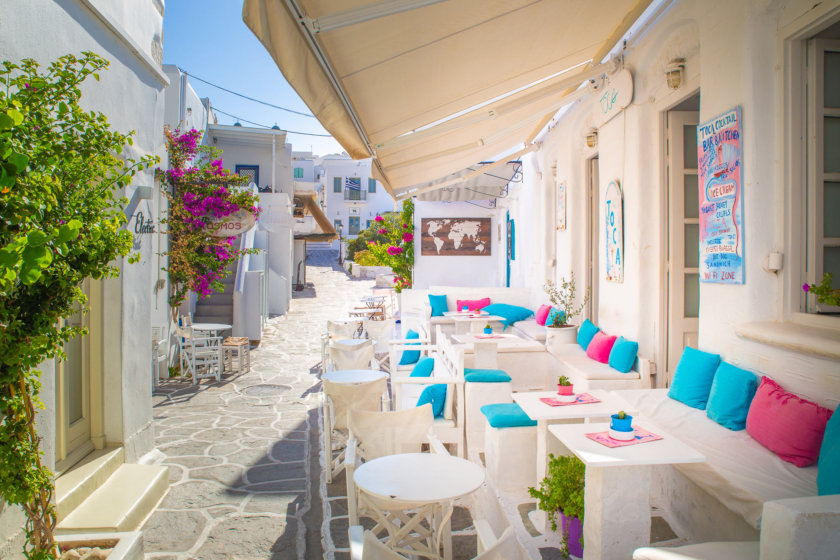 3. Lefkes
Built in a natural amphitheatre on the slopes of Mount Agios Pantes (the island's highest mountain), Lefkes is among Paros' best points of interest. It's considered as one of the island's most beautiful villages!
The former Paros' capital is located only 10 km away from Parikia, in the centre of the island.
If you want to visit Lefkes, you should park your car in one of the free parking lots above the village. Then, walk down its alleys to reach the Church of Agia Triada. This Cathedral is really impressive, with its 2 bell towers built on both sides of the main building.
From Lefkes, you can hike on many beautiful trails in the mountains. The most famous is the Byzantine Trail connecting Lefkes to Prodromos. It takes around 1 hour, and it's clearly one of the best thing to do in Paros.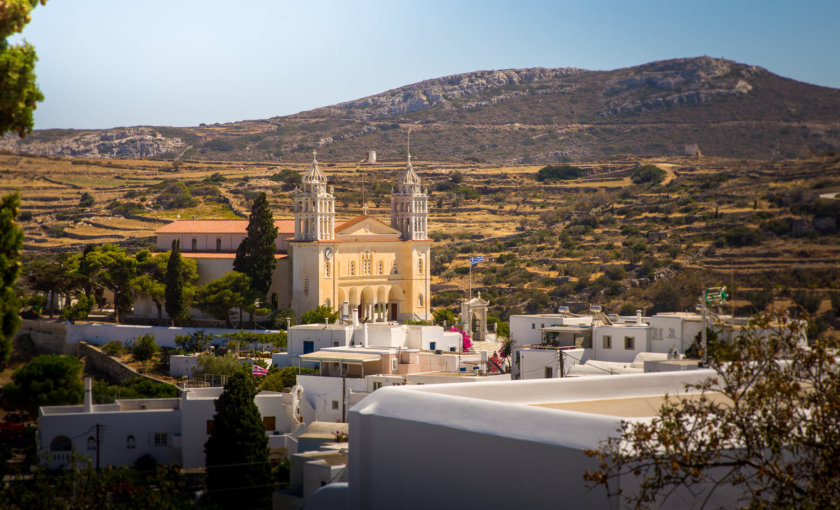 4. Piso Livadi
The lovely small port of Piso Livadi is located on Paros' East coast, close to many beautiful beaches.
The village isn't as chic and trendy as Parikia and Naoussa, so Piso Livadi is a great place if you want to enjoy a family and quiet atmosphere. It's the best destination for a family holiday in Paros!
During a road trip in Paros, you should at least stop for your lunch break in Piso Livadi. Here, you can eat the island's best fresh grilled fishes.
Voyage Tips - Advice
You're going to Paros?
You probably know it: the hardest part of planning your trip is to find an hotel offering a good value for money!
The closer you get to your travel dates, the harder it will be to get a good deal. Lots of people will be visiting Paros on the same dates as you, so you can be sure that the best deals are booked extremely quickly!
Hopefully, there is a pretty simple solution to this problem: do like me and book your hotel as early as possible!
So, my best advice is to take 5 minutes (now) to have a look at the list of travelers' favorite hotels in Paros.
And if you see a good offer, book it!
Most hotels offer free cancellation, so it's quick, easy, and you will avoid the the inconvenience of finding nothing but mediocre rooms at exorbitant prices.
To check the current best deals for your hotel in Paros, simply click on the green button below 😎:
Once you've booked your hotel, it will be time to continue reading this guide and find out more about the best things to do in Paros!


5. Paros' best beaches
Let's continue this guide of the best places to visit in Paros with the list of the most beautiful sand beaches of the island.
Here are the best places if you want to take a dip in Paros:
Kolymbithres Beach, with its huge rocks. It looks a bit like the Seychelles!
Lageri Beach, a calm beach with fine sand and transparent waters
Monastiri, in Paros Park: there, you will find a restaurant and enjoy nautical activities
Naoussa Beach, the closest to the seaside resort of Naoussa
Santa Maria Beach, a very long beach, with a private part. The best place if you want to go windsurfing!
The beach of Piso Livadi and its family atmosphere
Logaras beach, also ideal if you're with children
Punda, and its beach club. A great place if you want to party.
Messada, frequented by naturists
Golden Beach, one of Paros' largest beaches. The Paros Wind Odyssey, an international windsurfing competition, is organized here.
New Golden Beach, if you like surfing and windsurfing.
Faragas Beach, a nice half-private beach with shallow waters. The place is often really busy.
Lividia Beach, the closest beach to Parikia
Parasporos, where you can rent deckchairs and umbrellas.
Agia Irini, a calm beach, as it's only accessible by a trail.
Pounta: not the best place to take a dip, but Kitesurfers' paradise.
Voyage Tips - Advice
If you want to try water sports such as windsurfing for example, you need to book them here: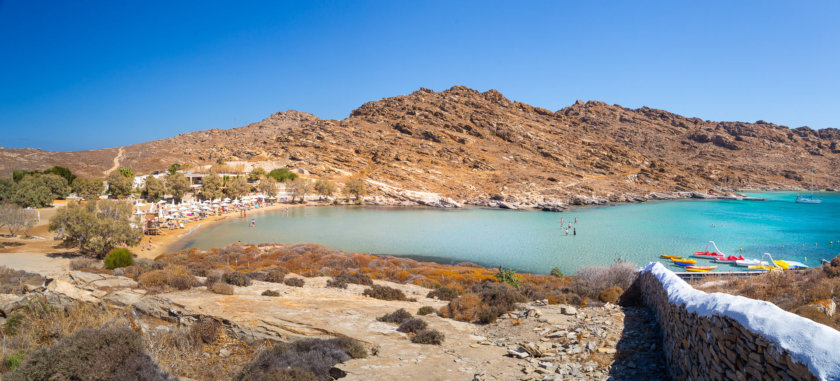 6. Paros Park
Even if Paros is mostly renowned for its beaches, there are many other things to do on the island.
For example, you should take a stroll in Paros Park.
This 80-hectare park is located North of the island and West of Naoussa. There, you can hike on 3 marked trails on the island's shore.
The best way to discover Paros Park is to walk on these 3 trails one after the other. The full tour takes around 2 hours, and isn't really difficult: you will enjoy a beautiful view of the coast and Korakas Lighthouse.
After your hike, relax and take a dip at Monastiri Beach, located close to the park's entrance. It's a really nice place with shallow waters. There, you can also rent deckchairs and umbrellas.
You will find a trail map on Paros Park's official website.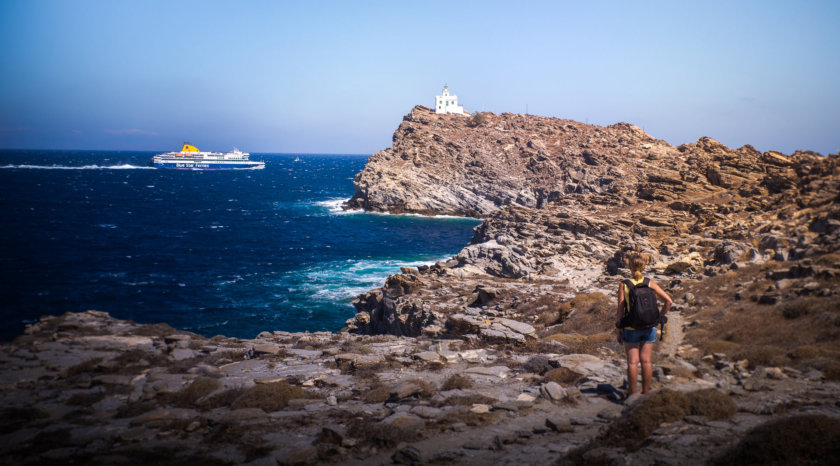 7. The other best villages to visit in Paros
Besides Lefkes, there are many other beautiful villages to visit in Paros.
The 3 most famous are Prodromos, Marmara and Marpissa.
You will love these typical Cycladic villages, with paved alleys and lovely white houses decorated with flowers. Their pedestrian streets are most of the time really quiet and relaxing.
There, you will find several small cafés and restaurants: perfect if you want to try the local dishes.
You can access these 3 villages by car, or you can walk on the Byzantine Trail I mentioned above. This trail connects Lefkes to Prodromos and Marpissa.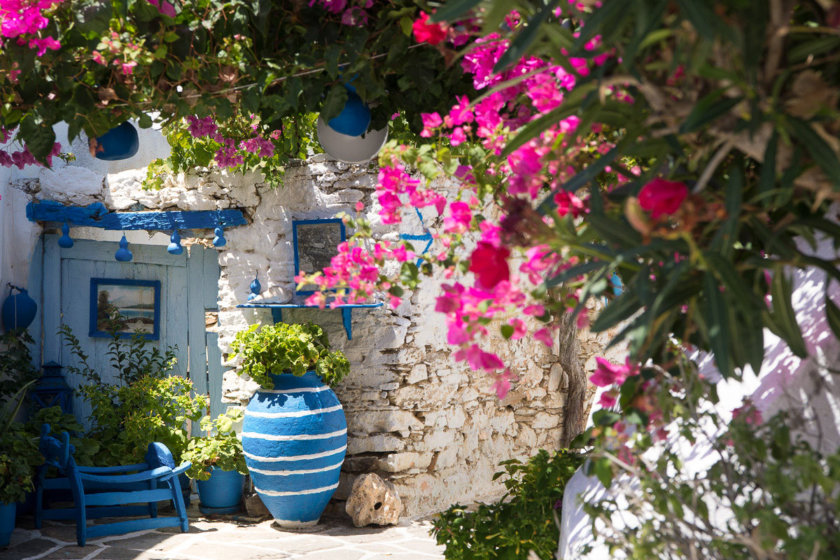 8. The Valley of the Butterflies
The Valley of the Butterflies is another place you can visit in Paros. Don't confuse it with the other (and more famous) Valley of the Butterflies also located in Greece, in the Dodecanese Island of Rhodes.
The valley is located between Parikia and Pounda, close to the Monastery of Christo Dasous, at the place called "Petaloudes".
As you might have figured, the place is renowned for its many butterflies. I must however warn you: you won't see magnificent butterflies of all size, shape and colour here. There is only one specie in the valley: the callimorpha.
The valley has a truly unique biotope: there, you will admire plane trees, laurels, olive trees and fruit trees. The butterflies come to the valley between May and July, for reproduction. Then, they leave the place in August and come back in September. It's the best moment to observe them!
The site is open every day from 9h to 19h30. It costs 2.50€ per person.
You should go there only if you've already seen all the other points of interest in Paros.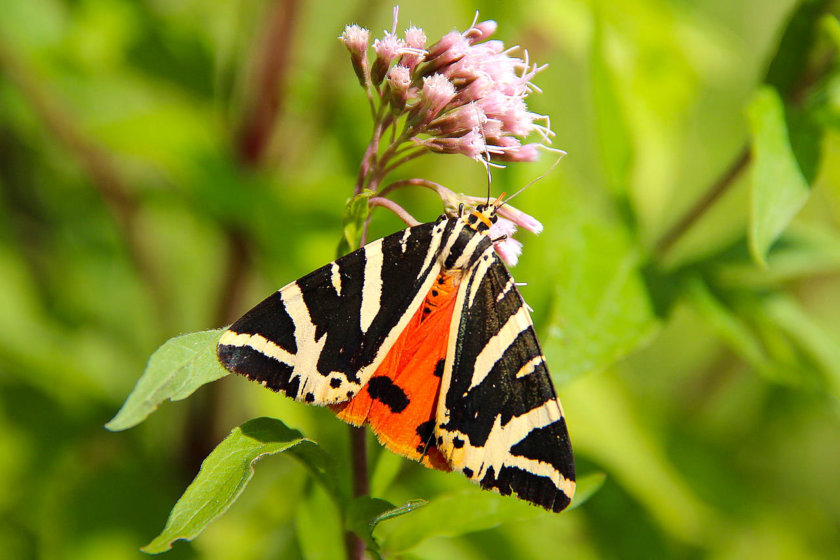 9. Antiparos
Antiparos is a small island facing Paros.
A ferry connects the port of Pounda and the island every 30 minutes. It takes only 10 minutes to reach Antiparos, and you can take your rental car in the ferry if you want.
In summer, you can also take small boats from Parikia to go to Antiparos (pedestrian only – no cars).

In Antiparos, you will arrive in the island's main village. You can walk along the seaside to discover its many shops and restaurants.
You guessed it, as it's where the boats arrive, it's the most touristic zone of the island: the rest is way quieter. So take your car and go visit the island!
If you don't have a car, you can take the bus to discover Antiparos beaches and coves.
On some of the beaches, you can do nautical activities:
You can also visit the Cave of Antiparos, 10 km away from the port (accessible by bus). The stalactites and stalagmites (even if some were stolen) are really impressive, and the cave is among Greece's most famous!
At the very end of the island, in Agios Georgios, you can do a half-day cruise to Despotiko island. There, you can visit an archaeological site and relax at a beautiful beach.
It costs around 25€ per person, and if you want more information, it's right here.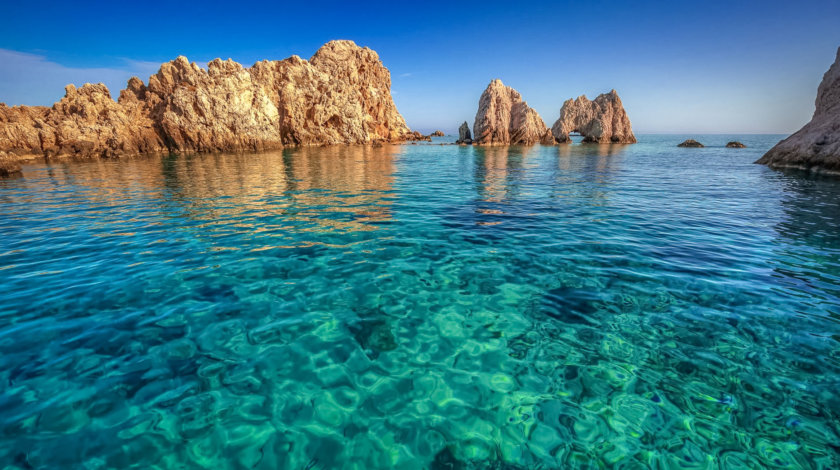 10. Cruises around Paros and Antiparos
As you're on an island, how about doing a day cruise around Paros and Antiparos?
There are numerous boat companies in Parikia and Pounda, offering half or full day cruises on different types of ships: you can choose between sailboats, catamarans or motor boats, it's up to you!
During this tour, you will sail around Paros and Antiparos to discover the islands' most remote beaches. You will have, of course, some time to take a dip.
You will see:
The Blue Lagoon in Tigani
The Sea Caves of Antiparos
The island of Despotiko, and Saint Spyridon reef.
The prices are starting from 40€ per person, including lunch and soft drinks. If you want a semi-private cruise, it will cost you around 100€ per person.
Here is my selection of the best boat trips around Paros (click on the links for more info and to book):
From Paros, you can also opt for a boat trip to visit 2 islands: Delos and its UNESCO World Heritage archaeological site and Mykonos. Along with Santorini, the latter is certainly one of the most iconic islands of the Cyclades!
Pick up in front of your hotel in Paros + boat transfer + 3 hours of free time on each island are included. You need to book this excursion from Paros by clicking here!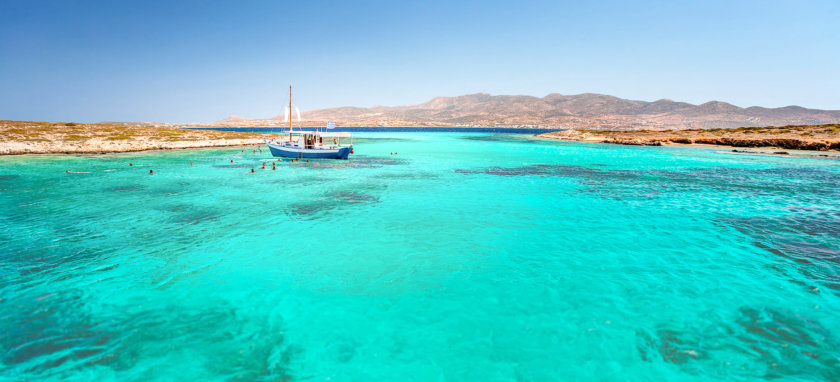 The other best Greek Islands to visit around Paros
If you've seen most of Paros, you should visit the other Greek Islands located nearby:
Naxos, the closest island to Paros. It's the best place if you want to hike and relax at the beach!
Mykonos if you want to party all day and night long.
Ios, also renowned for its nightlife
Syros, the administrative centre of the Cyclades archipelago, and also the most populated island
Tinos and its pretty picturesque villages
Santorini, the most iconic Greek Island!
Amorgos, the perfect destination for hiking lovers.
If you want more details about the other islands around Paros, you should read my detailed article: The 15 best Cyclades Islands.
To help plan your Greek island hopping trip, I have written 3 detailed itineraries, depending on the duration of your stay:
You can also visit this website to check the ferries rates, schedules and book them.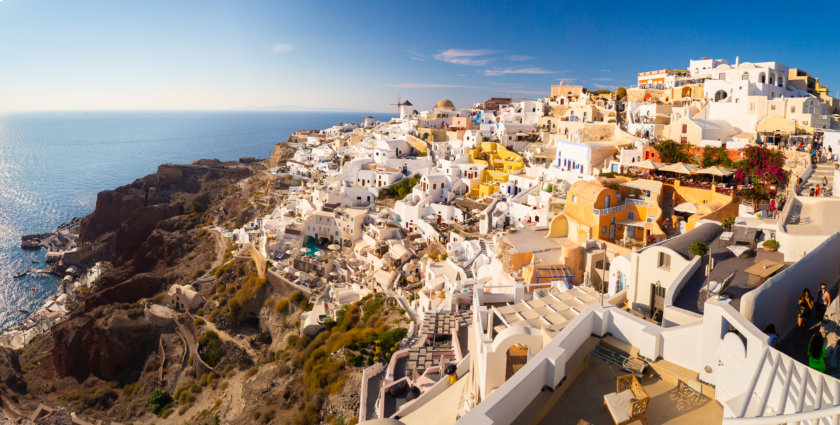 How many days to visit Paros ?
2 days are enough to discover all the best things to do in Paros, especially if you rent a car. Of course, you can spend more time on the island if you want to relax and enjoy the beaches!
1 day in Paros
On your 1st day, focus on the Northern part of the island.
Start with Parikia, the capital city (where the ferries arrive), and drive North to Paros Park. There, you can hike on 3 marked trails.
Then, go to Naoussa and have your lunch in one of the many restaurants. Spend your afternoon at one of the beaches located nearby: Siparos Beach, Stefano Beach, Lageri Beach, Santa Maria or Kolymbithres.
2 days in Paros
For your 2nd day in Paros, you will enjoy the South of the island.
To start your day, visit the villages of Lefkes, Prodromos and Marpissa.
Then head to the port of Piso Livadi for your lunch break
End your day at one of the beautiful beaches: Golden Beach, Logaras Beach or Faragas Beach!
You can also choose to go to Antiparos, to admire its main village and discover the Cave of Antiparos.
3 days in Paros
If you're staying in Paros for 3 days, you should do a boat trip around the island and Antiparos. It's the ideal way to discover Paros from another angle!

Where to stay in Paros
In Paros, you will find most of the accommodations around Parikia (that's convenient, because its where the ferries arrive), or in Naoussa, the island's main seaside resort.
You will find here a selection of the best places to stay in Parikia and Naoussa.
Best hotels in Parikia
Best hotels in Naoussa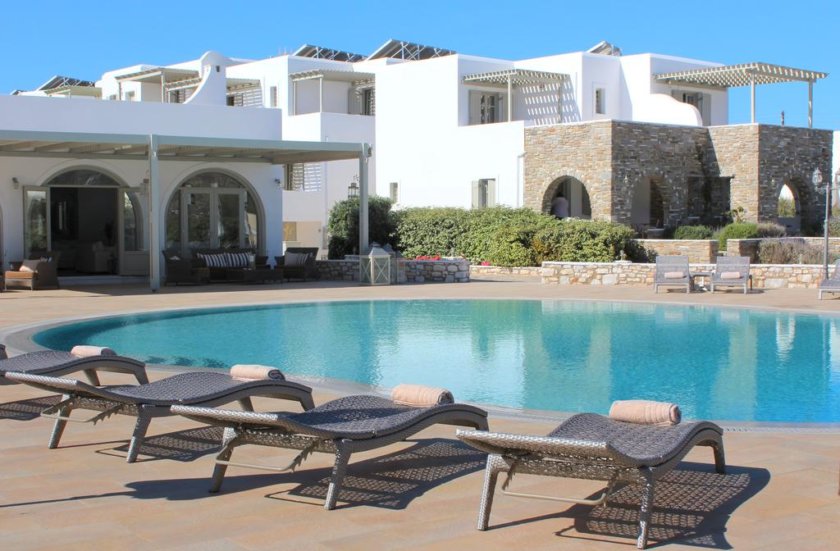 How to go to Paros ?
By plane
Paros has a national airport. There are between 2 and 4 flights from Athens everyday, depending on the season. It takes only 35 minutes! Paros airport is located on the South of the Island, only 10 km away from Parikia.
If you want to check the rates and schedules, you can use our flight comparator, in partnership with Skyscanner.
By ferry
You can also take the ferry to Paros, from the Port of Rafina or the Port of Piraeus (close to Athens). There are several daily connections between the 2 ports and the island. It takes between 2h30 and 6h to reach Paros, depending on the port of departure, and the ship size.
If you're already in the Cyclades Islands, you can go to Paros from Naxos, Mykonos, Santorini, Amorgos, Andros, and more.

If you want to plan your ferry trips in Greece, you should book your tickets in advance, especially during high season!
Renting a car in Paros
During your stay in Paros, you should rent a car. It's clearly the best way to discover every corner of the island!
Whether I'm in Greece, in Italy or in Spain, I always book my rental cars on Rentalcars.com. This easy to use website allows you to:
Compare prices between all the car rental companies in Paros. You can choose the cheapest, or the one with the best customer's reviews
Choose the "Full Protection Insurance" and get fully refunded in case of accident or theft (tested and approved, they refunded me more than 1200 euros!)
Cancel or modify your booking for free, in a single click.
Paros and Greece Tours
On Voyagetips.com, I give you all my best tips and itineraries to plan your trip to Paros and Greece by yourself. (Click here to read all my articles about Greece)

However, if you prefer to book a Greece tour with a travel agency, I recommend you to check the 10 best Greece tours by clicking the button below:
Renting a boat in Paros
If you want to rent a boat for a nice day at sea during your trip to the Greek islands, you should book it with Samboat.
Motorboats, sailboats, yachts, small boats without a license, with or without a skipper: they simply have the most complete offer for boat rental.
So, what are you waiting for to book your boat trip in Greece? 😊
Tourist map of Paros
In order to help you plan your stay, I have made a tourist map of Paros for you, with all the best places to visit and points of interest. You can display the map legend by clicking on the top left button (the one with a little arrow).
Book your trip now and save money!
Greece travel guides
You're traveling to Greece ? These articles will help you !
Discover all my articles about Greece: All my articles to help you plan your trip to Greece are listed there.
Cyclades (Greek islands)
Dodecanese
You're using Pinterest? Here is the picture to pin!