Things to Do in Phuket: The 23 Best Places to Visit (All Highlights)
You want to visit Phuket during your stay in Thailand? You're looking for the best things to do in Phuket?

You're at the right place!
This southern island, located in the Andaman Sea, is the largest island of the country. Phuket is clearly the perfect destination to enjoy beautiful beaches, party and go enjoy day trips to the beautiful surrounding islands like Koh Phi Phi or James Bond Island.
In order to help you plan your stay, I have prepared this guide of the 23 best things to do in Phuket, with all points of interest and must-see attractions.
In addition to this list of things to do and activities, I will also give you itineraries to visit Phuket in 1, 2, 3, 4, 5 days (or even 1 week!) as well as my selection of the best accommodations depending on your budget.
So, what are the best things to do in Phuket? Where to stay?
Visit Phuket: All Must See attractions
1. Patong
Patong is the main tourist area of Phuket.
Many travellers choose to stay here while travelling to Thailand.
As you may imagine, since this is the main tourist spot, it has many hotels (from youth hostels to the superb 5-star hotel complexs), bars, restaurants, shops and places to go out and party.
In the evening, Bangla Road is undoubtedly the liveliest street on the island with live music and ladyboy shows.
During the day, you can also enjoy the large beach of Patong (2 km long, the longest on the island) and the many water activities on offer: towed buoy rides, banana ride, parasailing. What a thrilling experience!
If you like the hustle and bustle and the crowd doesn't bother you, Patong is a must for a stay in Phuket.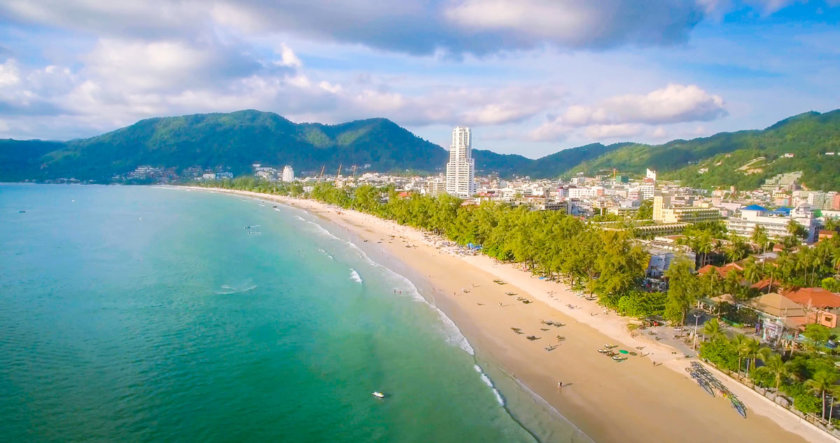 2. Old Town / Phuket Town
Phuket Town is the island's main city and the capital.
The old town is really pleasant to walk around for a few hours. You can observe the colourful Sino-Portuguese style buildings, which are perfectly renovated and maintained.
Here you won't find any dense crowds or electric cables everywhere, the place has retained all its former charm. If you have ever visited Bangkok during your tour in Thailand, it's a big change!
The historic centre has most of the places to discover.
What are the things to see in Phuket Town:
Thalang Road, the most popular street, with its local craft shops and cafés
Thai Hua Museum on the history of Phuket
The "Blue Elephant Mansion" famous for its traditional Thai cooking classes
The shrine of serene light, a Chinese temple
The Jui Jui sanctuary, also Chinese style but more recent
The Clock Tower (not to be confused with Chiang Rai)
The Phuket Museum is located in the Old Standard Chartered Bank building
Phang Nga Road and its street art
Bang Niew Shrine
The philaletic museum in the old post office
Voyage Tips - Advice
If you have not rented a car or a scooter, you can easily reach Phuket Town by bus from any part of the island.
You can also choose to book an organised tour with pick-up at your hotel in Phuket. The trip includes a guided tour of the old town, a visit to the Chalong temple, the statue of the Great Buddha and ends at the Karon view-point.
This is one of the best trips to see many of the must-see sights of Phuket easily!
You can book it by clicking the green button below:

3. Wat Chalong
Wat Chalong is one of the most visited tourist sites in Phuket.
Built in the 19th century, it is the largest Buddhist temple on the island.
It includes several buildings but the most impressive remains the chedi, 60 metres tall, which is supposed to house a a splinter of Buddha's bone. The interior is decorated with very beautiful frescoes representing the life of Buddha.
You must go up to the terrace on the top floor to enjoy the view of the island.

4. The Big Buddha
Another well-known temple to see absolutely in Phuket: the Big Buddha.
This 25m tall white marble statue on top of a hill can be seen for miles around. It quickly became one of the most popular tourist attractions in Phuket!
Apart from the statue, which I must admit is quite impressive, you can get a beautiful 360° view of the island and the beaches.
Voyage Tips - Advice
Remember to bring something to cover your legs and shoulders. You've probably seen this on your road trip in Thailand. il faut une tenue adaptée pour visiter les temples.

5. Phuket beaches
As I was saying, most people who travel to Phuket come here mainly to enjoy its beaches.
So what are the most beautiful beaches in Phuket?
Freedom Beach, with its white sands and turquoise waters. Only accessible by boat from Patong beach or by walking (but sometimes the path is closed).
Kata Beach, a vast stretch of sand, as popular as Patong, with restaurants and cafes everywhere
Karon beach, the second largest beach on the island
Nai Harn Beach is located in a sheltered bay, surrounded by greenery
Laem Singh Beach, a beautiful strip of fine sand bordered by palm trees
Ya Nui beach renowned for snorkelling activities
Kamala beach, ideal for families
Surin beach, north of Kamala
The Bangtao beach, in the most upscale part of the island, bordered by luxury hotels
Banana Beach, still not crowded as much
Voyage Tips - Advice
If you want to click photographs of airplanes when they land in Phuket, you must go to Mai Khao beach. Les avions passent à seulement quelques mètres au dessus de votre tête!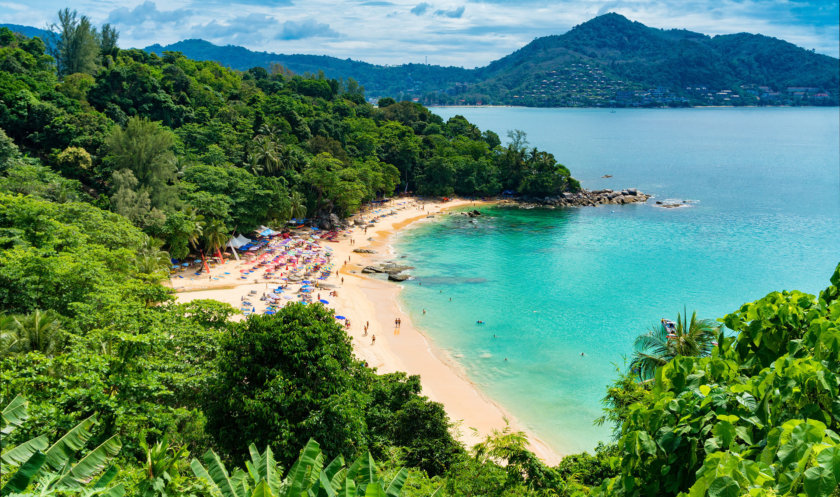 6. Trip to Koh Phi Phi
It is impossible to visit Phuket and not explire the most famous island of Thailand, Koh Phi Phi!
The island is located between Phuket and Koh Lanta and is ideal fpr a day trip from Phuket.
The island is famous for being home to the Maya Bay beach, which was discovered by the whole world in the movie "The Beach" with Leonardo di Caprio. Since then, any good itinerary in Thailand must include a visit to Koh Phi Phi.
Unfortunately, the having nearly 5,000 visitors per day and hundreds of boats had severely damaged corals and the ecosystem. The beach was closed a few years before being reopened.
It may be closed occasionally a few months a year, but in this case you can see Maya Bay from the boat.
Every day, trips leave from Phuket and you can explore several islands in 1 day including Koh Phi Phi, Bamboo Island, Khai Island and Maiton Island. There are also stops at Monkey Beach, Pi Leh Cove and Viking Cave.
Everything is included in the price (between 3,200 and 3,500 Bahts, or around €100): pick-up at the hotel, transport to the port, boat cruise, lunch, mask and snorkel for snorkelling, and as many soft drinks as you want.
Another advantage of this trip: a morning departure to visit later than other boats.
Simply click on the button below to book your boat trip to Koh Phi Phi from Phuket:
If you don't feel like getting up too early, you can also book the same trip but with a later departure. Reservations can be made by clicking here!
Finally, for a luxury cruise to Koh Phi Phi, you must take the catamaran trip. The boat is very comfortable and you will have paddle boats and kayaks. There is even a long-tailed boat ride (the traditional Thai boats) to access a beautiful lagoon.
Book your luxury catamaran trip in Koh Phi Phi by clicking on the button:
Voyage Tips - Advice
An important note regarding trips and activities in Phuket and Thailand in general: some agencies are extremely lax in terms of safety standards and respect for the environment. Incidentally, accidents happen quite regularly!
In order for you to do enjoy your trip safely, it is best to book the options I propose in this article in advance. It's not more expensive, and you can rest assured that you are doing your trip or activity with a reputed agency.

7. Trip to James Bond Island / Phang Nga Bay
If you've been around the island's beaches and you don't know what to do in Phuket, you must take a boat trip to Phang Nga Bay.
It is considered one of the most beautiful bays in the world thanks to its numerous islands and karst rocks. And I have to admit, the bay is very photogenic!
In this case too, a famous movie helped expose Phang Nga to the world, a James Bond movie specifically: "The Man with the Golden Gun".  So much so that Koh Tapu Island is now known as James Bond Island.
Every day, boats leave from Phuket and take you to Phang Nga Bay. On the schedule, there is a trip to James Bond Island and also to the island of Koh Panyee, built like a large floating market with souvenir shops.
At several places in the bay, particularly around the islands of Ko Phanak, Ko Hong and Ko Raya Ring, you can go kayaking to explore the caves and cross the rocky formations.
The one-day boat fare (about 4,000/ 4,500 Bahts) in Phang Nga Bay always includes: pick-up from your hotel, transport to the port, cruise, lunch, snorkelling equipment, guided kayaking tour.
The trip that I have selected offers a departure that is early enough to enjoy the place before the other boats arrive, which is really great.
To book your trip to James Bond Island from Phuket with a reputed agency, click on the button below:
If it's a little too early for you, you can also book the standard trip with a departure at 9.30am (click here).
And if you want to indulge yourself, you can take choose a luxury cruise on a magnificent boat equipped with deckchairs and a bar. This trip includes lunch and dinner buffet, which you can enjoy while admiring a beautiful sunset over the islands. 
All drinks are included, as well as a kayak trip. You will even have stand-up paddle boards and buoys at your disposal.
You can book this luxury boat trip to James Bond Island by clicking this button: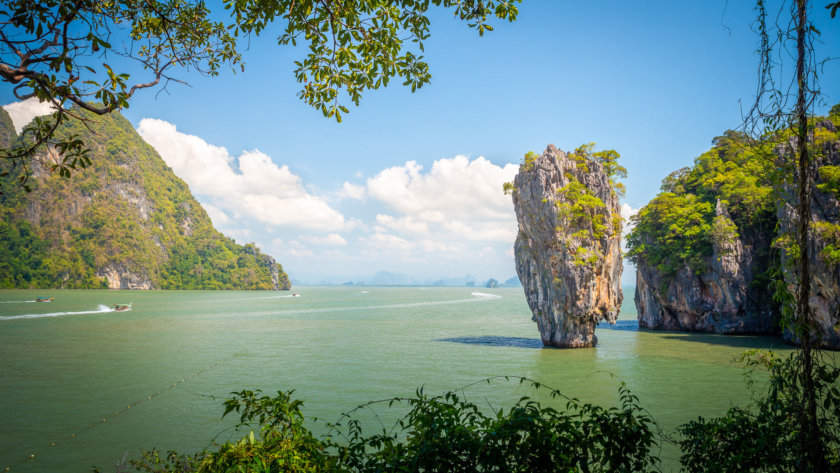 8. Trip to the Similan Islands
Another boat trip that you must take if you are in Phuket is the one to the Similan Islands archipelago.
The Similan Islands are a paradise for diving or snorkelling enthusiasts and are regularly ranked among the most beautiful spots in the world. Accessible to beginners and experienced divers alike!
From Phuket, the easiest way to get to the Similan Islands is to book a day trip.
The schedule includes a stop on the famous Donald Duck Bay beach, a climb to the Sail Rock viewpoint, two snorkelling and diving breaks, a picnic in Honeymoon Bay and a last stop for swimming before returning.
Everything will be taken care of for you, from your hotel in the morning until the evening and return. Everything is included in the price (about 3800 Bahts)!
To book your trip to the Similan Islands from Phuket with a good agency, just click on the button below: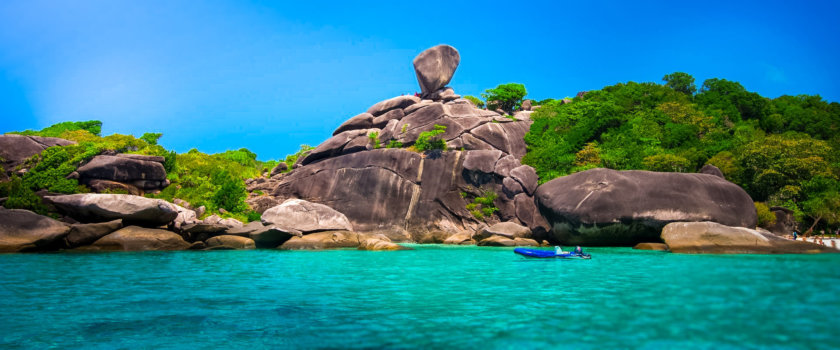 9. Visit the elephants
Why not continue your holiday in Phuket with some time in an elephant sanctuary.
Present all over Thailand, they gather elephants that have been abused or abandoned to treat them. They are increasingly becoming ethical by no longer offering elephant rides and are trying to recreate their natural living conditions as much as possible.
On this half-day trip (you can choose to leave in the morning or in the afternoon), you will have the chance to feed the elephants and wash them. It's a great idea for family activities in Phuket!
The schedule is always organised as follows: pick-up at your hotel, transport, about 3 hours with elephants, lunch and return. Everything is included in the price of around 3000 Bahts.
You must book this elephant visit in Phuket in advance as the number of visitors is limited every day.
Just click the button below: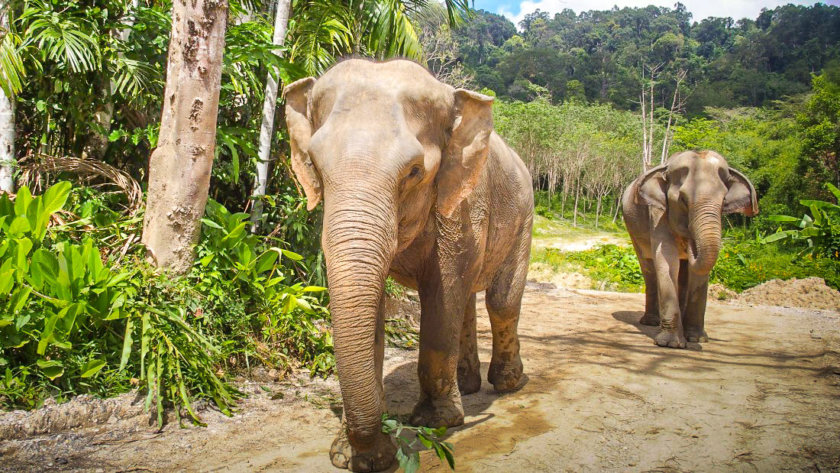 10. Sports activities in Phuket
Are you tired of sunbathing on the beach? Do you want to have a little adventure and some thrills?
No problem, there are several sports activities in Phuket:
What's cool is that you are able to combine multiple activities in the same day. For an outing including quad bike s, zip lines and rafting, you can book this trip by clicking on the button below: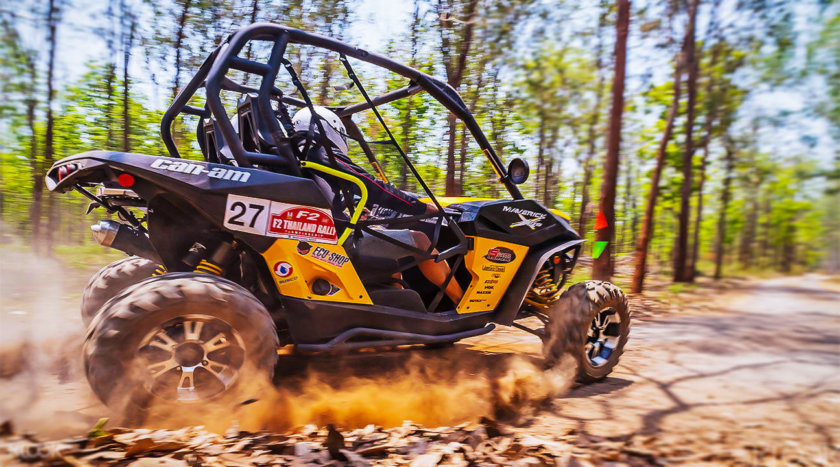 11. The best view points in Phuket
There are several viewpoints in Phuket to admire the splendid panoramas or have a romantic moment at sunset:
The view from Karon, overlooking the 3 beaches of Kata Noi, Kata and Karon
Khao Rang Hill Viewpoint and its panorama of the city of Phuket. You should also see the lights of Phuket Town at night. While going there, you can visit Wat Kao Rang and its great golden seated Buddha.
Cape Promthep, to the south of the island, the favourite spot for tourists to admire the sunset
Windmill Point, located close to the cape, the view is worth the detour.

12. Attend a cabaret show
This Phuket tourist guide continues with a very typical Thai concept: attending a ladyboy show.
Ladyboys are very beautiful "ladies", very well-made up and dressed, and who are actually men!
The most famous ladyboy show in Phuket is held every evening at the Simon Cabaret.
There are other shows in Phuket but this is really the best: the staging is careful and the costumes are flamboyant. A bit kitschy, but its all to prepare the setting! At the end, you can even have a souvenir photo taken with the stars of the show.
To spend an evening at the Simon Cabaret Show in Phuket, you can book your tickets here.
For a more family-friendly version, you must attend the Siam Niramit show featuring more than a hundred actors and dancers. It traces the history of Thailand through several different paintings and decorations. The costumes are really beautiful and the show is well done.
Tickets can be booked in advance by clicking below:

13. Take a Thai cooking class
You can take advantage of your holiday in Phuket by taking a cooking class! This is one of the best things to do in Thailand because the food is so good that you will want to recreate the dishes at home.
The class, which lasts about 4 hours, always starts with a visit to a local market to buy all the ingredients.
Once back in the kitchen, you will learn how to cook Pad Thai, curry panang, tom yam kung or sticky mango rice before the tasting.
The dishes offered vary according to the day of the week, so do not hesitate to choose the menu that suits you best.
To book your cooking class in Phuket, click here: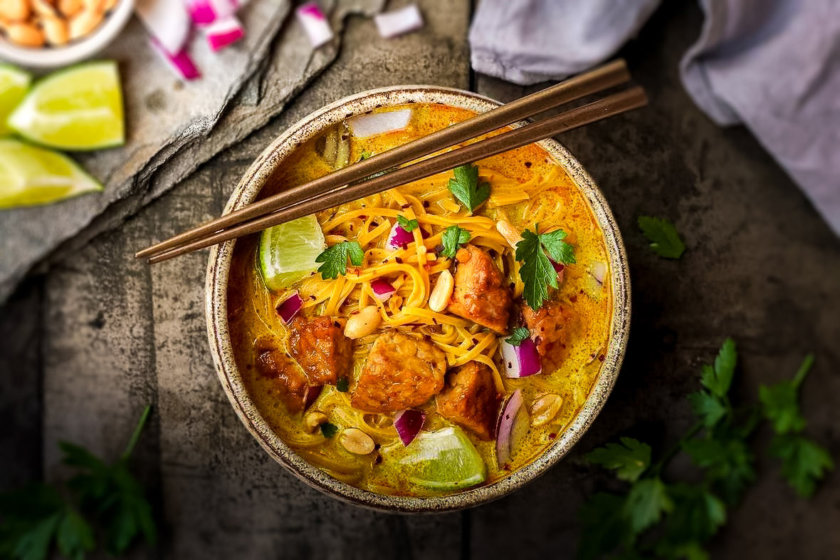 14. Watch a Muay Thai boxing fight
During your stay in Phuket, you must spend an evening to attend a Muay Thai boxing fight.
It is the national sport of Thailand and all the cities have a stadium where the fighting takes place several times a week.
In Phuket, it's at the Bangla Boxing Stadium in Patong. For almost 4 hours, you can watch a succession of fights (children, women, men) in a charged atmosphere , punctuated by musicians who mark the hits.
On the other hand, Muay Thai is considered one of the most violent sports in which almost all strikes are allowed, so it's not for the faint-hearted.
You have to buy your ticket early to get a seat, the Thai people love it and the stadium is often full.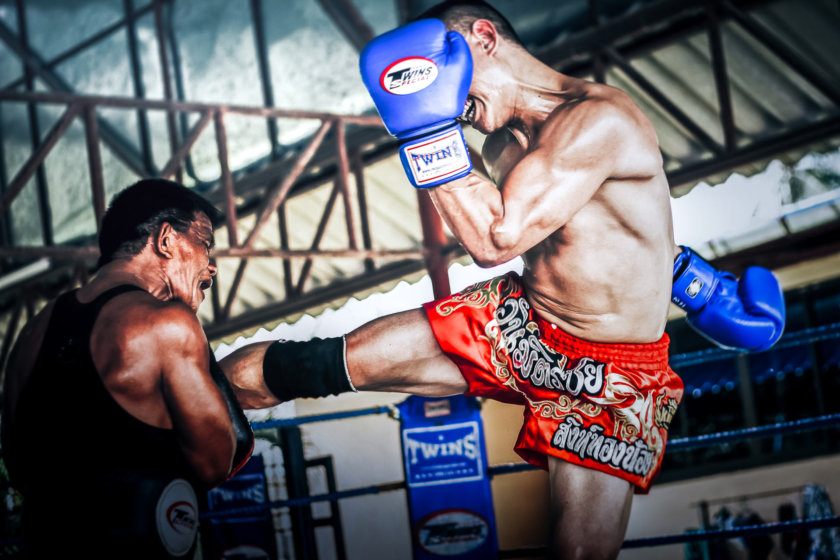 15. Phuket night markets
To buy souvenirs and try Thai street food, you cannot go wrong with a visit to a Thai night market.
Phuket has several Night Markets:
The Sunday Street Market on Thalang Road, Phuket Town
Chillva Night Market Phuket, Thursdays to Sundays on Yaowarat Road
Naka Market, next to Naka temple, on Saturday and Sunday
Malin Plaza, every day south of Patong Beach
Buntai Market, between Patong and Phuket Town
Karon temple market, Tuesdays and Fridays

16. Monkey Hill
During your walk in Phuket Town, you can also visit Monkey Hill.
As the name suggests, this hill is inhabited by entire colonies of monkeys. The monkeys are used to people, and there are dozens of them on the road waiting for one thing, to be fed! And Thai people have a good business sense, there are banana and groundnut sellers all over the place.
Remember to put all your food and things inside your bag, as they love trying to steal from you. And don't think they are pets. Even though they are used to humans, they are still wild animals and can be aggressive.
If you are trying to monkey around by taunting them with food, don't be surprised at how quickly they react by trying to scratch or bite you. Follow basic principles of caution and all will be well!
At the top of the hill, accessible only by foot or scooter, you can admire a panoramic view of Phuket from here.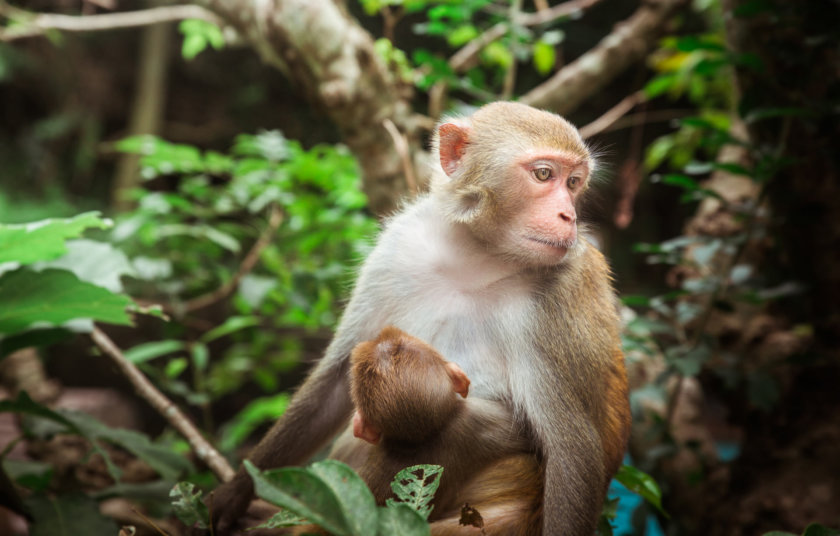 17. Bang Pae Waterfall
The Bang Pae waterfall is one of the most popular places in Phuket among the local population.
It is a little neglected by tourists because it is located to the north-east of the island, in the least touristy part. To get there, you will have to rent a scooter or a car.
At 18m tall, it is the largest waterfall in Phuket. It takes about 10 minutes on foot along a river to get there. When we visited there, the place was filled with Thai people who came to spend a some time with their family and swim.
Bang Pae is part of the Khao Phra Thaeo National Park, so you will have to pay 200 Bahts per person to enter it.
The waterfall itself is not exceptional, people go there mainly to visit the gibbon rehabilitation centre (Gibbon Rehabilitation Project). Run by volunteers, it hosts gibbons that were once abused or adopted by families who got rid of them when they grew too big.
The goal is to try re-settle them into their environment gradually. You can support the project by sponsoring a gibbon.

18. Coral Island
I'm telling you aboutCoral Island to dissuade you from going there!
The island is less than 30 minutes away by boat from Phuket and is filled withtourists. Every day, boats line up in front of the beach and the people flood out.
And all these people are just splashing around in one place. Add to this the incessant drone of water activities and boat engines, and you will get to see the negative side of some places in Thailand.
Not to mention that the beach is not very clean and the facilities (sunshades, deckchairs) are not on their last legs!
So there are a lot of better things to do in Phuket!
If you want to go there and form your own opinion, allow 1,500 Bahts for the return boat trip with lunch included.
19. Racha Island
As with Coral Island, there is Racha Island, 30 minutes away from Phuket speed boat.
The island is renowned for its seabed, ideal for snorkelling, but unfortunately, diving with dozens of people means seeing more legs and orange vests in the water than fish!
And the island is unfortunately included in all the tours organised for Chinese tourists, you will see hordes of them landing from 10:30 am.
In short, there are other ways to find a more peaceful experience on beaches in Phuket. I thought I should warn you!
If you want to form your own opinion, you can book this combined trip to visit Coral Island and Racha Island. It includes a luxury catamaran, lunch and music played by a DJ.
You can find all the information by clicking here!
20. The vegetarian festival
When visiting Phuket, you can also discover some special customs.
And the vegetarian festival is at the top of the list!
It is held every year during the ninth lunar month for 9 days and as its name indicates, it involves of not eating meat during that time. Nothing too original so far.
But things get a little tricky during the processions, where some participants begin to mutilate themselves and pierce their cheeks with various objects, ranging from a single needle to several swords. Very impressive to see.

21. Places to go in the evenings in Phuket
What are the party spots in Phuket?
As I said in the section dedicated to Patong, Bangla Road is the place to go out in Phuket. There is something for all styles and tastes: gogo-bars, lounge bars, live music… And if you're looking for a night club where you can dance all night long, head for the Illuzion, Phuket's trendiest nightclub.
To attend a traditional dance show or one with actors and dancers, you can go to the Simon Cabaret Show or the Siam Niramit.
However, you must avoid the Phuket Fantasea show where elephants take part and where you can take pictures with baby tigers before the show.
I haven't been there, but we all know how animals are treated at these kinds of attractions. Not to mention the 4,000-seater dining room where you can dine before for an exorbitant price. And it's notorious for not being that good, far from the quality of Thai food.

The best things to do around Phuket?
After touring the attractions I discussed in the best things to see, you must continue your stay in Thailand by exploring one or more islands around Phuket.
The islands of Koh Yao Noi and Koh Lanta are easily accessible from Phuket but deserve a minimum of 2-3 days and not just a day trip.
As for Krabi, although it is not an island, the region is a good base for visiting the surrounding islands.
22. Koh Yao Noi
Koh Yao Noi is just a 30-minute boat ride from Phuket. And it is much quieter!
Forget the crowded beaches and the noise, Koh Yao Noi is a really soothing island. It is the ideal island for relaxing holidays and enjoying nice beaches.
From Koh Yao Noi you can also book boat trips to explore the islands of Ko Pak Bia, Ko Lao Lading, Ko Hong or James Bond Island. You will have the opportunity to catch up if you haven't had time to see it from Phuket.
This is clearly my favourite island to visit near Phuket!
All information to visit Koh Yao Noi can be found in our article: The best things to do in Koh Yao Noi?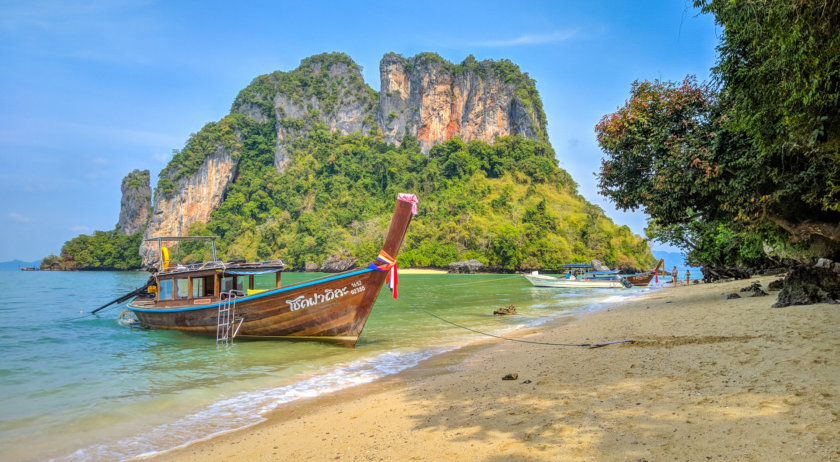 23. Koh Lanta
Another well-known island that you must visit around Phuket: Koh Lanta.
To reach there, it takes about 4 hours by boat, usually with a change at Koh Phi Phi. If you didn't visit Koh Phi Phi, it is rather nice because the boat makes a stop to see Maya Bay beach.
On Koh Lanta, you can enjoy beautiful sandy beaches, which are also less touristy than those in Phuket.
You must also visit the 4 islands of Koh Chueak, Koh Waen, Koh Muk and Koh Ngai. Snorkelling stops are planned at various places and there are lots of fish to watch.
Click here to book:
All the things to do in Koh Lanta are mentioned in our article: Koh Lanta: the definitive guide.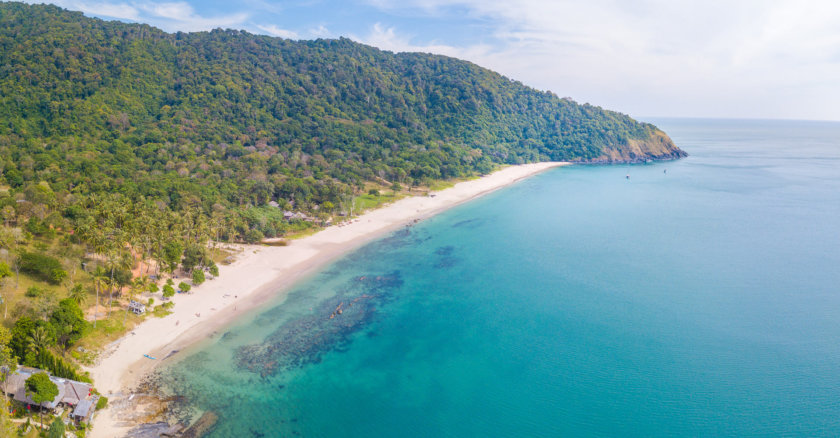 24. Krabi
From Phuket, Krabi is located on the other side of the Andaman Sea.
The Krabi area is known for its huge karst peaks and its small and pretty islands like Turtle Island or Chicken Island. You can discover them via boat trips. Click here to book.
20 km from the city, you can visit the Ao Nang beach, which is just 10 minutes away from a heavenly spot in Thailand and the region: Railay.
Bordered by large karst cliffs, the place is truly magnificent. The cliffs are also paradise for climbers, with nearly 700 routes.
To make sure you don't miss the most beautiful places in Krabi, read our article: What are the best things to see and do in Krabi?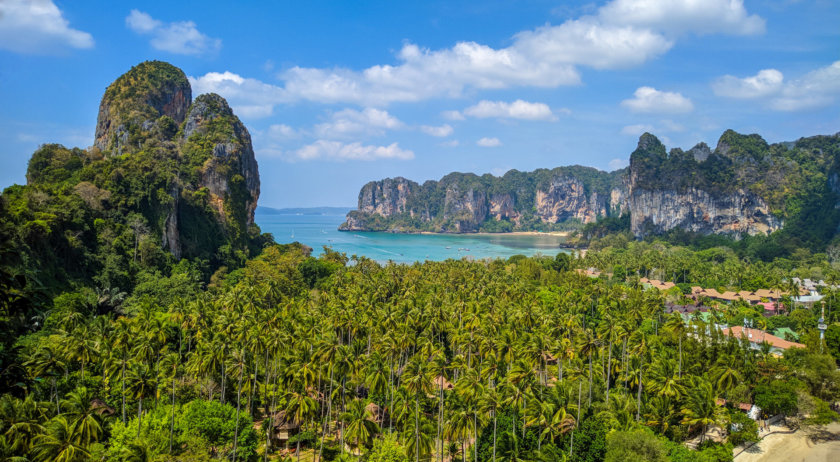 Visit Phuket with your family
The best things to do in Phuket with children?
To organise your family trip to Phuket, here is a list of all things to do:
Enjoy the beaches, and you will be spoilt for choice in Phuket
Take a tour of the night markets to browse souvenirs
Feed monkeys at Monkey Hill (be careful)
Picnic at the Bang Pae waterfall and seeing gibbons
Visit the TrickEye Museum and take your picture in ultra realistic 3D settings. Entrance tickets here!
Play mini golf at Dino Park
Spend the day at the Andamanda water park, Thailand's largest water park, which opened in 2022.
How many days do you need to visit Phuket?
To visit Phuket and its nearby spots, you must plan at least 3 days.
You can of course spend a week or more enjoying the beaches and make several day–trips in boats to visit the islands.
Visit Phuket in 1 day
If you have a day to visit Phuket, you can spend the day in Patong, the island's main tourist area:
Enjoy the beach
Walk along Bangla Road
Do some shopping at the night market
Visit Phuket in 2 days
If you have 2 days in Phuket, you can continue from the schedule for the first day and add:
A walk through the streets of Phuket Town
Climb to Monkey Hill to see the monkeys
Go to the Khao Rang Hill view-point
End the day at the beach

Visit Phuket in 3 days
In 3 days in Phuket, you can continue from the schedule for the first two days and then you have 4 options:
1. Discover the South of the island:
Visit Wat Chalong
Go to see the Big Buddha
Admire the view at Karon View Point
Stop at Nai Harn Beach
Visit Windmill Viewpoint and Yanui Beach
Watch the sunset at Promthep Cape
2. One morning in an elephant sanctuary + 1 afternoon zip-lining
3. Bang Pae waterfall in the Khao Phra Thaeo National Park or a cooking class + afternoon on one of the western beaches: Surin, Bangtao, Laem Sing or Kamala
4. A day trip with a choice of:
Visit Phuket in 4 or 5 days or even a week
Are you vacationing in Phuket for 4 or 5 days or even a week?
Great, you have time to do all the things I recommend in this guide!
Continue with my circuits for days 1 and 2. For the other days, everything is given for day 3, you can do everything without having to choose!
And if you're tired of Phuket then head for another island in the Andaman Sea: Koh Yao Noi or Koh Lanta are waiting for you 😊
Where to stay in Phuket
If you want to be in the middle of the action, I have prepared a selection of accommodation on the Patong side:
If you prefer to stay in Phuket Town, here is my selection of hotels: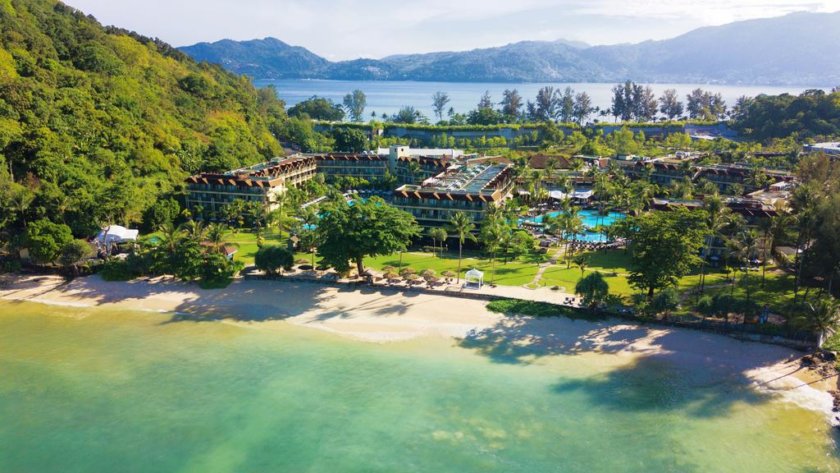 Places to eat in Phuket
To have a meal in Phuket and everywhere in Thailand, you can't do better than a night market and its numerous food stalls. Everyone can eat whatever they want and this avoids arguments about the choice of the restaurants (it happens to all of us!)! 😆
Alternatively, you'll find plenty of restaurants all over Phuket, whether near the beaches or on Bangla Road. However, as the area is very touristy, the prices are often higher than elsewhere in Thailand and the quality is not always there. It is always better to go a bit further away from the busiest streets.
If you want a "real" restaurant with a little more class and a nice view, then I recommend the Mum Tri's Kitchen. It is located in the bay of Kata. The meals are good and well presented but you will have to pay around €18 per person, which is very expensive for Thailand.
Voyage Tips - Advice
To discover authentic Thai cuisine, your best option is a food tour by a local guide.
The visit I have selected will give you the opportunity to taste fifteen dishes including: a Burmese curry, samosas, naans, exotic fruits, shrimps cooked in banana leaves, noodles, pork kebabs…
Needless to say, it is better to go there on an empty stomach! The dishes are really good and the fact that there is a an upper limit of 8 people is great.
You can book it here:
How to get around Phuket
To get around and visit Phuket, you have several options:
Scooter: the ideal way to be independent and stop where you want. But you still need to be capable of driving and be really careful. Most of the hotels or guesthouse in Phuket offer one for rent. Don't forget to wear your helmet.
Car: you can rent a car to get around Phuket. You should compare prices on Rentalcars.com. 
Bus / Song Thaew: convenient to travel to/from Phuket Town and to beaches. However, it takes long enough to go from one beach to another because most of the times you will travel through the city and have to change buses. Buses generally stop around 5:00 or 6:00pm.
Tuk-tuks: a small special feature of Phuket, the price of a tuk-tuk trip is not really negotiable, the latter having agreed on the prices! And of course it's very expensive, and even more so at the end of the day when the buses don't run anymore.
Taxi: the same as for tuk-tuks, it is impossible to negotiate and no driver will want to set the metre on (apart from those at the airport, if you are lucky). You will therefore have to pay 700 Bahts for less than 30 minutes!
Private taxi: to combat the taxi mafia, you can book a private car or a minibus with a driver. They will drive you everywhere and wait for you every time. You must book online by clicking here to get an assured price.
Organised trips: at least, there won't be any nasty surprises since you book and pay online. You can click here to see the different trips offered.


How to get to Phuket
To reach Phuket, you have several option.
By plane
Phuket has an international airport, so you can land there directly or arrive on a national flight from Bangkok, Chiang Mai or Chiang Rai.
Flights are therefore the quickest way to get to Phuket.
The airport is located to the north of the island.
Do not hesitate to compare the flight prices to Phuket using our comparator in the next section.
To avoid getting ripped off by a taxi or the stress of taking the bus, once you arrive at Phuket airport, you can book your transport back to your accommodation in advance. The driver will wait for you with a name-sign. You can also choose your vehicle (4 to 8 seats).
All information about booking a transfer from Phuket Airport is available by clicking here:
By bus
You can also go to Phuket by bus, from Bangkok for example.
The journey takes at least 12 hours and the fares start from 640 Bahts.
By train
From Bangkok, the other option is to take the train to Surat Thani (8 hours ) + 1 bus to Phuket (add 5 hours).
By boat
From Krabi, Koh Lanta and Koh Phi Phi, you can go by boat to Phuket.
You can choose between speed boats (faster but more expensive and – less comfortable) or ferries. You will disembarked at the Rassada port, 3 km from Phuket Town.
For a ferry transfer from Koh Phi Phi to Phuket, you can book by clicking here.
For a trip in a speedboat to Koh Lanta or Koh Phi Phi, you can click directly by booking here!
Go to Phuket: flight prices
Since flight prices for Phuket vary greatly, it is a good idea to compare them as soon as possible. To do this, you can use our flight comparison tool, in partnership with Skyscanner. You can rest assured that you will get the best rates.
Tourist map of Phuket
To help you visualise the town a little better, I made you a tourist map of Phuketlisting the places to visit that I talk about in this top 23 things to do in Phuket and nearby. You can display the map legend by clicking the button at the top left with a small arrow.
So what have you planned to in Phuket?
Book your trip now and save money!
Thailand travel Guides
You're traveling to Thailand? These articles will help you!
Discover all my articles about Thailand: All my articles to help you plan your trip to Thailand are listed there.
The 25 Best Things to Do in Thailand
You're using Pinterest? Here is the picture to pin!