Things to Do in Koh Lanta: The 15 Best Places to Visit (All Highlights)
You're planning to visit Koh Lanta during your next trip to Thailand?
Great idea!
This island in the Southern part of the Andaman Sea is the perfect destination to enjoy beautiful sandy beaches and to spend a super relaxing holiday. The day trips to the small heavenly islands in the surrounding area are also amazing!

In order to help you plan your stay, I have prepared this guide of the 15 best things to do in Koh Lanta, with all points of interest and must-see attractions.
In addition to this list of things to do and activities, I will also give you itineraries to visit Koh Lanta in 1, 2, 3, 4, 5 days (or even 1 week!) as well as my selection of the best accommodations depending on your budget.
So, what are the best things to do in Koh Lanta? Where to stay?
Visit Koh Lanta: All Must See attractions
1. The beaches of Koh Lanta
It is impossible not to enjoy the splendid beaches during your trip to Koh Lanta. The hardest part is choosing which beach you want to relax at for a few hours!
So, where are the best beaches in Koh Lanta?
First of all, you should know that all the beautiful beaches of the island are on the west coast.
Klong Dao beach is considered the most popular on the island. It is ideal if you have children because the water is shallow. It is surrounded by many hotels, bars and tour agencies and therefore quite lively. If the waves are ideal, you can even try surfing!
Long Beach or Pra-Ae Beach: located just ahead of Klong Dao beach from the port. An almost 4 km long beach with fine sands awaits you! Just as with Klong Dao, there are hotels all along the beach.
Klong Khong Beach, Klong Toab Beach, Klong Nin Beach: 3 long sandy beaches one after the other. There are quite a few hotels with direct access to the beach and several beach bars or massage parlours. The sea bed can dip quite sharply so be careful when letting children in the sea. The ambience is calm and perfect for a drink.
Khantiang Beach / Nui Beach / Diamond Cliff Beach: a beautiful beach under the overlooking Diamond Cliff. This is the perfect spot to watch the sunset over Koh Lanta!
Kan Tiang Bay: a large, beautiful and sandy beach without too many people and a relaxing and calm atmosphere.
Nui Bay Beach: a small and enjoyable beach.
Klong Jark Bay: another excellent sandy beach, smaller and more intimate than the others. For those who would like to do some exercise, it even has a beach volleyball court. Your companions can wait for you at the small bar nearby!
Bamboo Beach: this sandy beach is wilder than the others. Bordered by the jungle and without too many buildings around, you will really feel like you have landed on a desert island! There were less than 10 people there when we visited.
Voyage Tips - Advice
The farther you go from the port and the northwest part of the island, the most visited by tourists, the quieter you will find the beaches.
Along with the beaches of Koh Yao Noi, the beaches of Koh Lanta were among the most beautiful in my whole trip to Thailand!

2. Explore Koh Lanta on a scooter
If you've ever been to other islands on your trip to Thailand then you know, that the best way to explore Koh Lanta, is by renting a scooter.
The island is quite large, and apart from that, if you want to stay at the beach closest to your hotel, you will need a way to get around. All hotels and guesthouses in Koh Lanta offer scooter rentals at around 300 Bahts per day + petrol costs.
Along with walking along the beaches and stopping when you want to take a dip, you can take the opportunity to discover the unmissable spots in Koh Lanta:
The old town (more about this below)
The port
The village of Sang-ga-u (Sea Gypsy Village) whose inhabitants are nicknamed the gypsies of the sea ("Chao Leh" in Thai). They were the first settlers on the island nearly 500 years ago. You can of course visit the village (to the south-east of the island) but please don't thing of the inhabitants as curious animals and don't start clicking photos. Ask their permission to take pictures of them or their house.
The mangrove
Kao Mai Kaew Cave 
The Tiger cave
The Klong Jark waterfall
Mu Ko Lanta National Park
Koh Lanta Noi
I will give you all the details about these interesting spots to visit in Koh Lanta in the next part of the article.
Voyage Tips - Advice
If you don't want to rent a scooter but you still want to travel around the island, you must book a chauffeur-driven tour.
There are several different options: half day or full day / shared or private transport. The rates are between 800 and 1000 Bahts per person for half a day and between 1200 and 1800 Bahts for 1 day.
The most complete tour includes the mangrove, the old town, lunch, the Kantiang beach and the national park. Click here for all the information you need to book it!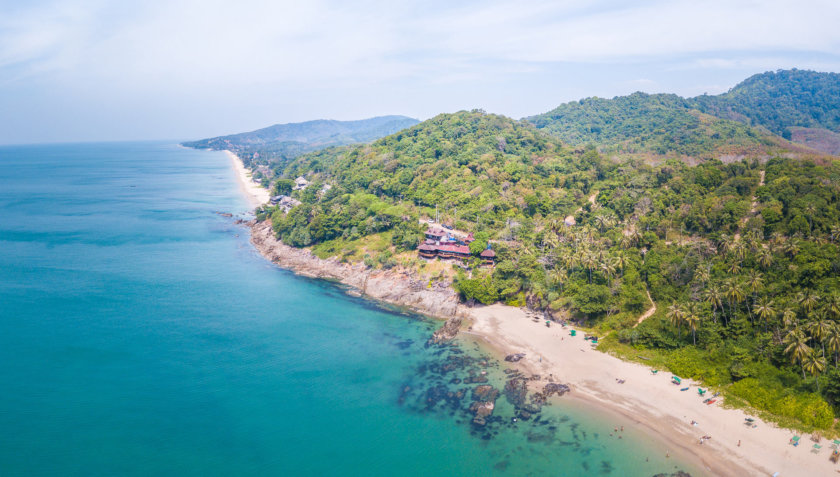 3. The old town of Koh Lanta / Lanta Old Town
Let's continue with this guided tour with the old town of Koh Lanta, which is located to the east of the island.
At the time, the town was an important trading hub thanks to its port, which was used by Chinese and Arab merchant ships.
Today, you can stroll along the main street lined with traditional wooden houses on stilts, converted into clothes and souvenir shops. There are also several excellent seafood restaurants for a meal with a sea view.
You can end your trip with a short walk on the jetty to admire the view of the surrounding islands. This is where boats depart for the trips to Koh Rok and the 4 islands I will talk about soon.

4. Trip to Koh Rok
One of the other activities to do in Koh Lanta is to go on a day trip to explore other smaller islands.
One of the most famous in the area is the island of Koh Rok. With its turquoise waters, coral reefs and colourful fish, the island is known for being one of the best places in Thailand to go snorkelling.
To reach Koh Rok from Koh Lanta, you have no option but to go through an organised tour. You will be picked up directly in front of your hotel and taken to the port. Then an hour-long voyage in a boat. 
During this day trip, several snorkelling stops are planned on the islands of Koh Rok Nok and Koh Rok Nai. You can use this opportunity to try and find Nemo!
Everything is included in the price (about 1700 Bahts): pick-up from your hotel, transport, boat, snorkelling equipment, lunch, and drinks and fruit whenever you want them.
To make sure you go through a reliable agency, you must book this trip to Koh Rok by clicking on the button below:
If this tour is already full, you can also book with another service provider by clicking here (it's exactly the same).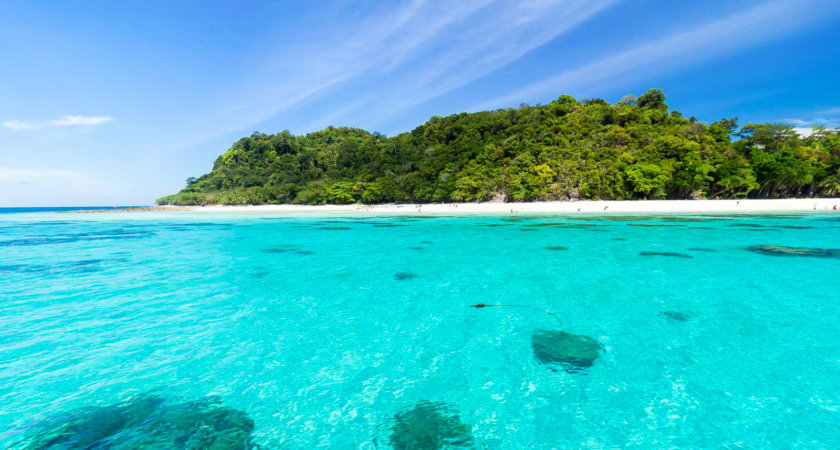 5. Trip to the 4 islands
Another unmissable trip from Koh Lanta is the one for visiting the 4 beautiful islands in the surrounding area.
With the trip to the 4 islands of Koh Yao Noi, this day was one of my all-time favourites of my entire trip to Thailand. There are choice spots for snorkelling that are teeming with fish and the islands you can explore are truly heavenly.
The islands included in the programme are:
1) Koh Chuek for snorkelling and discovering the most beautiful fishes and observing the corals. About 30 minutes.
2) Koh Waen where you will make another snorkelling stop at the foot of a fishing hut built in the rock on a small island.
The fish are very different from Koh Chuek, there are barracudas and funny-looking fish which are very thin and holding their heads down. The corals are also different, with chimneys where the fish hide. This will be around a 20 minute stop.
Instead of Koh Waen, some tours prefer stopping at Koh Ma, but in any case, you will have time to snorkel too.
3) Koh Muk (Emerald Cave): a unique experience, where you will swim through a 80 metre long cave to reach a lagoon surrounded by vegetation. It feels like you're in the middle of a volcano crater, it's really beautiful!
A small nugget of history, Emerald Cave was originally a pirate hideout. They were hoarding all their treasures.
On the island, there is also a nice beach (Sabai beach) a little further away to the left.
4) Koh Ngai: this island has a very beautiful sandy beach with translucent water that lives up to its name of Paradise beach very well. You will stop there for lunch and then enjoy a swim.
There is also a hotel and 2 bars where you can enjoy a drink.
During this 2-hour stop, you can also walk to the sight-seeing spot (20 minutes walk). The view from the top is not exactly exceptional, as there is lots of vegetation, but it is nice to climb there using ropes. Just before going up, there is a pretty and calm beach which is good for a swim.
The price of the "4 islands" trip starts at 1000 Bahts per person and includes: pick-up service from your hotel, transport to the port, cruise and the exploring the 4 islands, snorkelling equipment, lunch, soft drinks and fruit whenever you want during the day.
Departure between 8 am and 9 am every morning and return between 3.30 pm and 4.30 pm.
To make sure you go through a reliable agency, you must book your trip to the 4 islands by clicking on the button below:
This tour is done on a longtail, a traditional Thai boat, but if you wish, you can also do the same trip by speedboat. If you prefer the speedboat option, you need to book it by clicking there.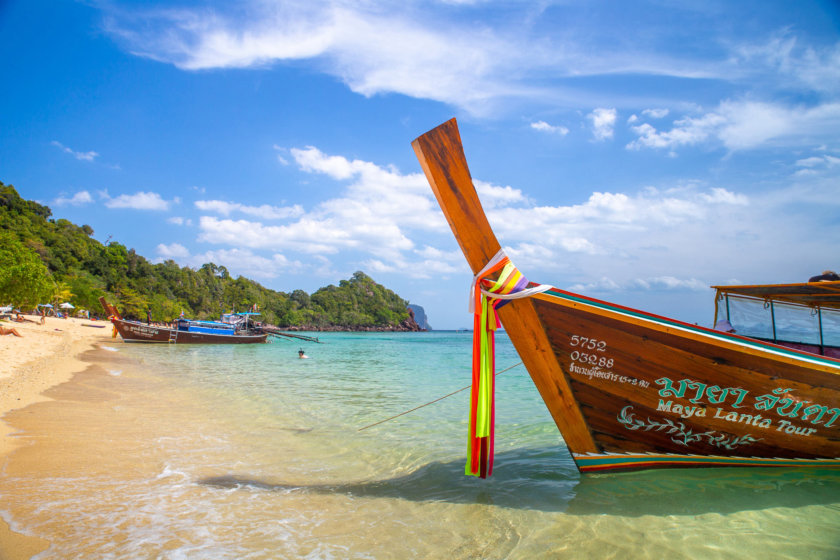 6. Mu Ko Lanta National Park
During your stay in Koh Lanta, make sure to visit the national park.
It is located at the southern-most part of the island.
The entrance to the Mu Ko Lanta park is 200 Bahts per person + 20 Bahts for scooters. You will then have to walk down a road to reach the car park. The visitor centre and toilets are at the same spot.
In the park, you can take a short walk to see the Rock Beach, climb up to the lighthouse to admire the view and end with a break on the second beach of the park, the Ta Noad Beach. The place is nice but to be honest, there are more beautiful beaches elsewhere on Koh Lanta.
There is also a trail in the national park that allows you to go for a mini 1.7 km hike in the jungle. Just watch out for the monkeys having fun nicking your stuff!

7. Explore the mangrove
Another interesting activity offered in Koh Lanta is exploring the mangroves on the island.
For this, you must first visit the Tungyeepeng port. From here you can rent kayaks to go through the small canals and pass through the trees. If you keep your eyes open, you will might even see monkeys and birds.
Rental for the kayaks costs 300 Bahts per day. You can book these tours from almost anywhere on the island or go there directly and rent your kayak.
If you want to go with a guide and other people, it costs 900 Bahts for half a day. The guide will take you on a tour of a fish farm and several spots where the monkeys live.
This 1/2 day kayaking trip to Ko Lanta can be booked directly by clicking on the button below:
For the one-day guided tour through the mangrove, the rates are around 1300 Bahts. The kayak trip includes, in addition to the mangrove, stops on the island of Koh Phee to visit caves, the Talabeng beach for lunch and a passage through sea caves.
Departure every day at 9 am and return at 4 pm.
For those who don't feel like rowing, it is also possible to take a tour of the mangrove aboard a long boat tail, the typical boats of Thailand, which allow you to navigate shallow waters.
For a half-day long boat ride, the rates are around 900 Bahts per person. 
To reserve, click on the green button:
And if you want to do a couples activity in Ko Lanta, you can also choose the romantic version that takes place at sunrise. Information and reservations by clicking here!
If you do not have enough time to go kayaking, in Tungyeepeng, wooden walkways allow you to take a short walk of about twenty minutes in the mangrove. You'll see lots of amazing colourful crabs.
The entrance fee of 40 Bahts is payable at the same shack as the kayak rental.
Voyage Tips - Advice
To see the mangrove for free and walk around, I recommend going to the place called "Sea per view", 3 km south of Tungyeepeng.
A walk on a pontoon (watch out for the last part because the boards are rotten) in the middle of the mangrove allows you to observe crabs of all colours or with a single very large set of pincers. There is also a species of amphibious fish that bask in the sun on the sand. It's kind of fun to see them moving and jumping around.
Au bout du ponton, vous rejoindrez une plateforme avec vue sur la mer.

8. Diving at Koh Lanta
Koh Lanta is one of the top destinations for diving, there are many centres on the island that offer first diving experiences.
The most famous place is towards Koh Hah, and the good news is that it is perfect for beginners!
The sites of Hin Muang (Red Rock) and Hin Daeng (Purple Rock) are also popular because you will have the chance to swim with whale sharks or manta rays. However, they are reserved for divers who are a little more experienced.
Prices for 2 dives on the islands closest to Koh Ha, Koh Bida or Koh Phi Phi start from 3,300 Bahts.
For the more remote islands like Hin Muang or Kho Yung, allow about 4,300 Bahts for 2 dives during the day.
Voyage Tips - Advice
Find out more about the reliability of the agency you want to go through. There are many accidents every year in Thailand because the safety standards are not respected or the equipment is too old.
This is valid for all sports activities you can do during your road trip in Thailand.

9. Koh Lanta Noi
Visiting Koh Lanta also includes the neighbouring island of Koh Lanta Noi.
The two are connected by a bridge, which is located just to the north of the island, next to Saladan port.
Koh Lanta Noi is much smaller and even less crowded than Koh Lanta Yai. Here, there are no hotels, restaurants or tourist sites, you will be immersed in nature and in the heart of Thai rural life.
I recommend that you rent a scooter for the tour. You will certainly find a few deserted beaches where you can spend some time and you can enjoy the view of the large island of Koh Lanta.
10. Visit an elephant sanctuary
You must do this activity to you in Koh Lanta because the sanctuary is recognised as ethical and really cares about animal welfare. There is no possibility of taking a ride on their backs.
You can feed the elephants, give them a mud bath or learn how to prepare their herbal medicines. There's even a very nice little workshop where you will discover how to make paper using elephant dung.
Visits are scheduled for mornings and afternoons and last 1/2 day. The round trip to/from your hotel is included.
To book your visit to an elephant sanctuary in Koh Lanta, click on the button below: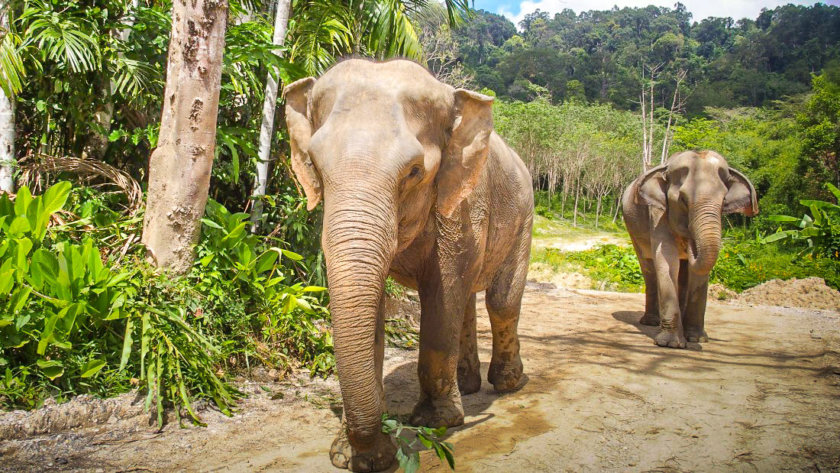 11. Get a massage
During your holiday in Koh Lanta, feel free to relax at a massage parlour.
There are many small stalls along the main road and also on the beachfront. The prices are around 300 Bahts for a foot massage lasting an hour and a little more for the whole body.
For the more chic version, many hotels and resorts have magnificent spas where you will be treated like royalty. The rates are a little higher, but it's not every day that you can pamper yourself like this!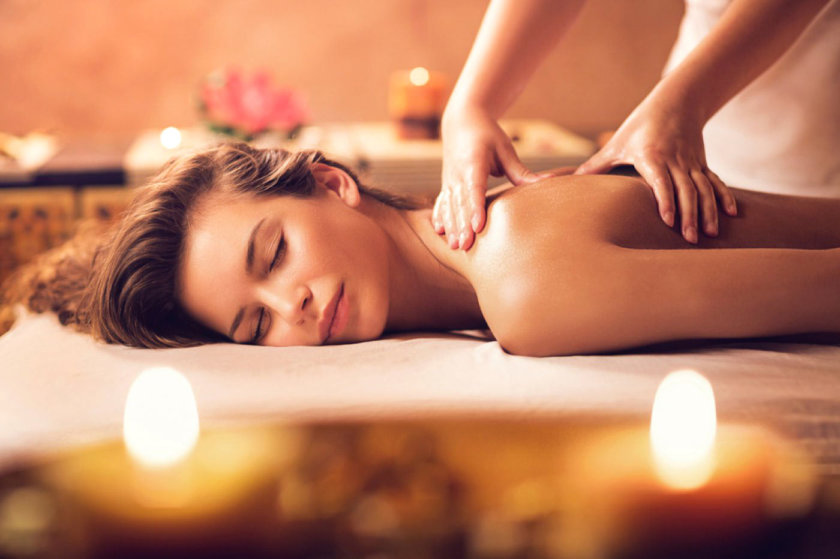 12. Thai cooking classes
After touring the island and enjoying the beaches, if you are wondering what to do in Koh Lanta, you must take a Thai cooking class.
The food is so great all over the country, that it can be worth learning a recipe or two to make at home to impress your friends or family. Provided you can find all the ingredients once you get home!
There are several cooking schools on the island offering half-day sessions to prepare your meals and of course to enjoy them at the end. Green currys, cashew chicken or Pad Thai won't hold any more secrets from you!
The "Cooking with Mon" class is highly recommended. Mon is really, really cool, and passionate about what he does. Classes are organised in small groups where everyone participates and the atmosphere is really good.
Mon's kitchen is located in the old town of Koh Lanta. Classes last from 11 am to 4 pm and cost 1600 Bahts per person.
You will make 3 delicious dishes and a PDF file will be sent to you at the end of the class so you can make all this at home.
All information is available on the official website.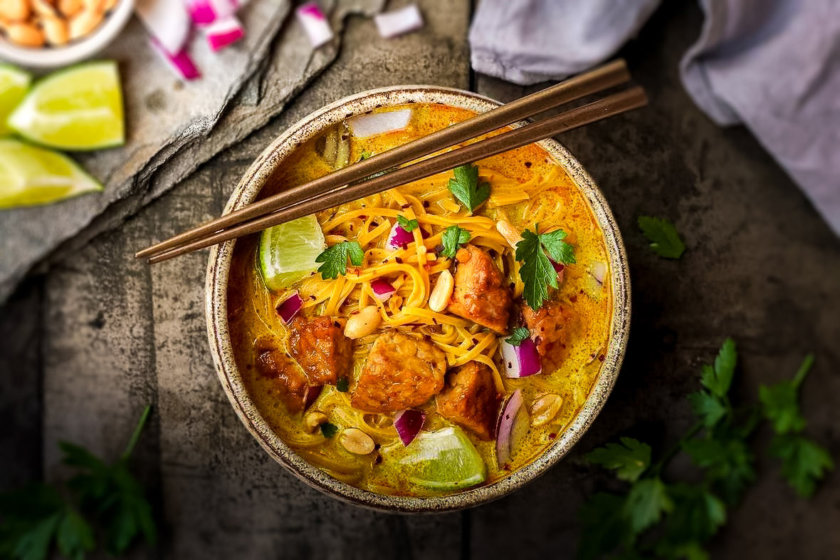 13. Khao Mai Kaew Caves
The Khao Mai Kaew cave is one of the main tourist attractions of Koh Lanta.
Located in the centre of the island, near Nui beach, it is one of the most beautiful caves in the country. And there's good reason to be impressed, not least by its size. Add to this the original rock formations and it becomes one of the most popular places on the island.
The cave network can only be visited with a guide, for 300 Bahts per person.
Some small tips when visiting the cave:
Don't visit the caves in flip-flops. To reach the cave, you will walk through a jungle for 30 minutes. The ground is undulating, it's muddy and slippery, so a good pair of sneakers or even hiking shoes are necessary (and this is true for the inside of the cave).
You shouldn't take children there. The place is really not suited, you will have to move up and down precarious wooden ladders, so obviously its not for children.
If you're claustrophobic, forget about it. You will delve into the depths of the cave and some passages are rather narrow.
One last thing: there are lots of spiders and of quite impressive sizes, so if you don't like these little (or big) creepies too much, don't go in!  😅
Voyage Tips - Advice
If you like caves, you can also visit the Tiger Cave.
Here, you will have the choice of hiring a guide (250 Bahts per person) or going alone (100 Bahts). After having been there, I recommend that you hire a guide or you may miss some passages.
The journey takes about 15 minutes on foot to reach the entrance + 20 minutes inside. Wear a pair of sneakers et des vêtements auxquels vous ne tenez pas, certains passages nécessitant de se mettre à 4 pattes dans la poussière et la boue.

14. Do yoga
A small yoga class facing the beach at sunset.
In Koh Lanta, it's possible! From a simple beginner's course to a 4 or 5 day retreat, there are various packages. Classes last 1h30 and start at 400 Bahts.
Here is a selection of the most popular classes:

The best things to do around Koh Lanta?
Did you visit all the must-see things in Koh Lanta? Have you been to the most beautiful beaches?
Then it's time to leave the island and continue your stay in Thailand! From Koh Lanta you can easily reach the island of Phuket or the Krabi region.
15. Phuket
One of the best known islands in the vicinity of Koh Lanta is Phuket.
Phuket has the reputation of being a lively island, and still holds the throne. Walk along the streets of Bangla Road, watch a ladyboy show or a traditional dance performance , you won't get bored in the evening in Phuket, that's for sure!
During the day, you can enjoy the beautiful sandy beaches, all equally busy and lively, where you can indulge in many water activities such as buoy rides or parasailing.
A stay in Phuket will also allow you to easily visit Koh Phi Phi for a day trip or go snorkelling on the Similan Islands. 
To make sure you don't miss things to do in Phuket, you must read our article: The best things to do in Phuket?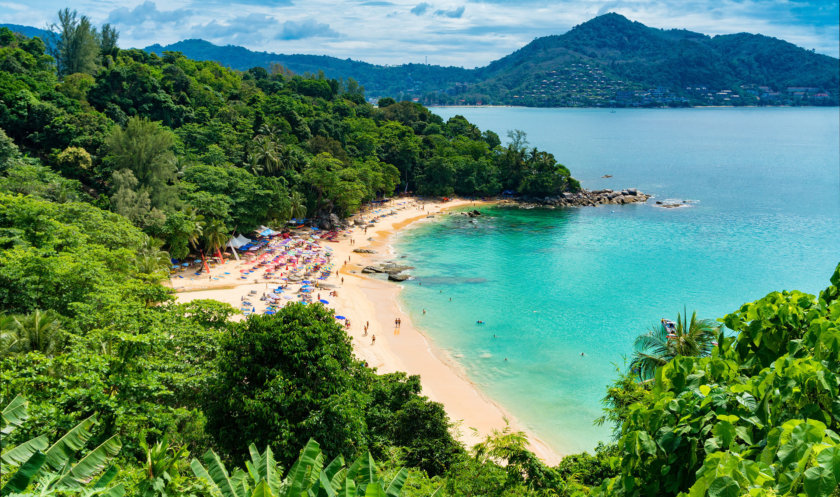 16. Krabi
The province of Krabi is located to the northeast of Koh Lanta.
The area is known for its numerous karst cliffs and the small islands with fine sand beaches, ideal for swimming.
One of the things you absolutely have to do if you spend a few days in Krabi is to go and spend a day in Railay. It is easily accessible by boat from Ao Nang Beach, 20 km from the centre of Krabi.
The place is very beautiful, with long sandy beach bordered by forests. You can go for a swim or rent a kayak for a jaunt in the sea. There are also bars and restaurants if you feel peckish.
Railay also attracts climbing enthusiasts from all over the world with nearly 700 routes designed for this sport.
All the details to organise your trip to Krabi are in our article: Krabi: the definitive guide.
Voyage Tips - Advice
It is also possible to take a day trip from Ko Lanta to Krabi. The pick up and drop off from your hotel (car + ferry + bus tour) and lunch are included in the price.
In Krabi, you will have the chance to discover the Emerald Pool and swim in the hot springs.
Click here to book: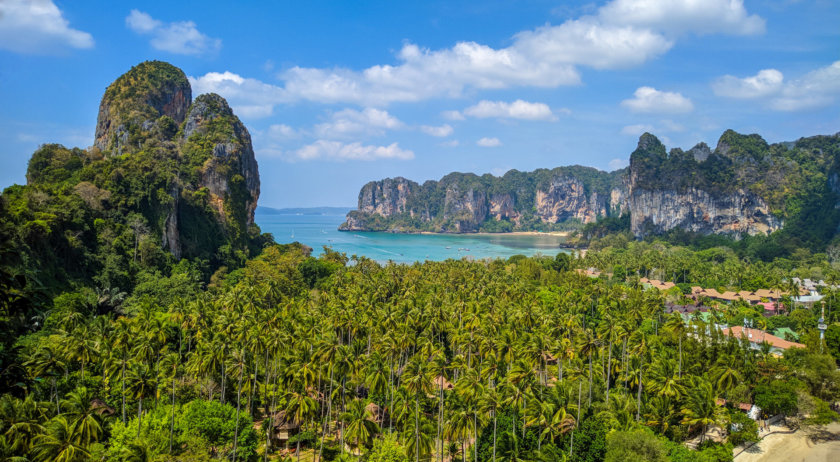 How many days to visit Koh Lanta?
You must allow at least 3 days to visit Koh Lanta.
Between the tour of the island, the relaxation on the beaches and the varied trips, your days will be full.
And to enjoy all the activities on the island or simply relax, it is best to plan 4 or 5 days, or even 1 week! Nobody will blame you if you don't feel like leaving.
Visit Koh Lanta in 1 day
Do you have a day to visit Koh Lanta?
So, hop on your scooter and go explore the island at your own pace.
Go along the coast and stop whenever you want to enjoy the beaches. Remember that the further south you go (west coast), the quieter and wilder they will be!

If you don't want to or can't rent a scooter, your best option to discover the best places to visit in Koh Lanta in one day is to book a guided tour.

The best small group tour includes the following visits:
A walk in the mangrove of Thung Yee Peng
A visit to the old town of Koh Lanta
Lunch in a typical restaurant
Swimming on Kantiang beach
Exploring Lanta National Park.
And you know the best?
Pick up and drop off from your hotel is also included!
To book your guided visit of Koh Lanta, simply click on the button below:
Visit Koh Lanta in 2 days
For 2 days at Koh Lanta, you can continue from the schedule for the first day
On the second day, take a trip to the 4 islands. For me, this is the best thing to do from Koh Lanta!

Visit Koh Lanta in 3 days
In addition to the previous 2 days, on day 3 you have several options:
1) Boat trip to Koh Rok for a day of snorkelling
2) Discover the mangrove by kayak in the morning / Spend the afternoon in Koh Lanta Noi
3) Have your first diving experience
4) Take a cooking class at "Cooking with Mon" and take a walk the food off in the old town of Koh Lanta
5) Start with yoga in the morning / Visit the Khao Mai Kaew Caves or the Tiger Cave / Explore the Mu Koh Lanta National Park
6) Visit the ethical elephant sanctuary
Visit Koh Lanta in 4 or 5 days / 1 week
Are you vacationing in Koh Lanta for 4 or 5 days? Are you lucky enough to visit Koh Lanta for a week?
That's perfect! You will have time to do all the activities we discussed in this article. If you spread out the options for day 3 over several days, there is plenty to do for 7-8 days!
You can then choose to go to Phuket or Krabi to continue your Thailand trip.
Where to stay in Koh Lanta
In Koh Lanta, hotels are located on the west coast of the island, close to the numerous beaches.
As always, the best rooms are fully booked months in advance, so make sure to book your hotel as soon as you have your travel dates!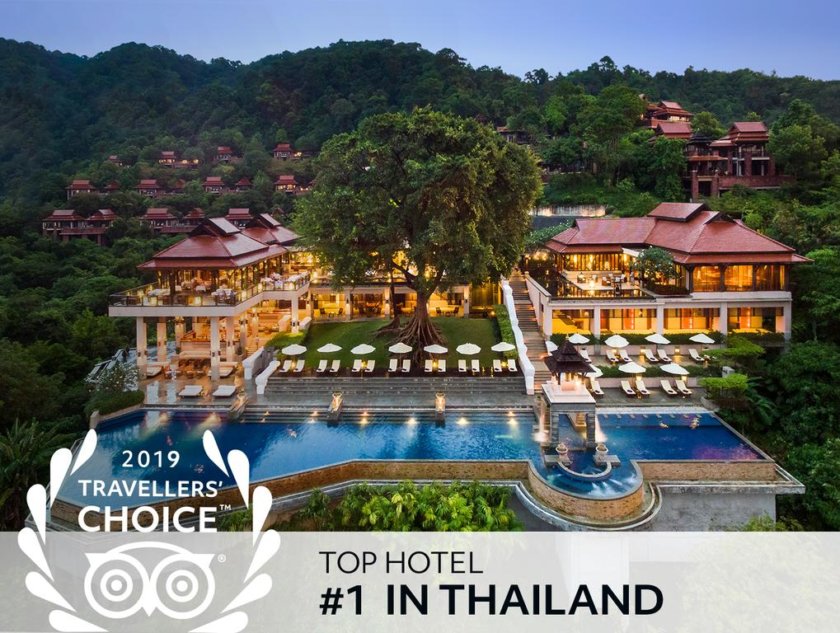 Where to eat in Koh Lanta
On the west coast of the island, there are bars and restaurants all along the road that runs from the port to the national park and also along the beaches. You will be spoilt for choice!
If you are near Klong Toab Beach, you must eat at the Sai Nat, a tiny restaurant with a few tables, located right next to the road. Everything is homemade and freshly prepared. It's excellent and very hearty.
The cuisine is more Indian than Thai, we ate the best cheese naan of our lives! And the other dishes were just as delicious.
How to get around Koh Lanta
As with many Thai islands, the best way to get around Koh Lanta is to rent a scooter.
There are rentals everywhere on the island for about 300 Bahts a day + petrol.
To make the journey from the port to your hotel, it is best to book the transfer in the boat that takes you to Koh Lanta. A person will approach you during the trip and offer a shared taxi.
The price varies depending on the distance you need to get to your hotel. The rates are the same as those charged directly at the port, so you won't have to worry about accepting them. You can even try to negotiate a bit.
This person also offers to sell you tickets for the return at the same time. Here too, it doesn't cost any more, so it can be convenient.

How to go to Koh Lanta
To get to the island of Koh Lanta, the only choice is by boat. Unlike Phuket or Krabi, the island has no airport.
From Phuket
To get to Koh Lanta from Phuket, you will need to take a boat to the port of Rassada, which is to the south-east of the island. Not to be confused with the port of Rang Bang Pier, which is located in the North-East and only allows you to reach Koh Yao Noi island.
The journey takes 2 stages: first you will take a boat to Koh Phi Phi (2 hours and 30 minutes) and then a second boat to Koh Lanta (about 1h15).
Our transport to the port and the booking of the boat trip were made by our hotel which negotiated a rate of 700 Bahts instead of 1000 Bahts, which we would have had to pay if we booked directly on the Internet. So don't hesitate to ask them to call for you.
There is also the possibility of taking a speed boat, which is quicker and more direct to Koh Lanta without stopping at Koh Phi Phi (2 hours) but it is more expensive than the classic boat. This is not recommended for pregnant women or people with back problems.
You can book this speed boat transport by clicking here!
If you arrive in Phuket by plane, you will either have to take a taxi to the port or the bus to Phuket Town and then another bus or taxi.
Arriving at the end of the day, you will probably have to spend a night at a hotel to catch the boat the next morning.
I recommend "The Malika Hotel" which is only 2 km away from the port. The rooms are comfortable, the hotel is quiet and has a swimming pool. Prices start from 38€ per night. You can book directly by clicking here. 
From Krabi
From Krabi and to go to Koh Lanta, you can also take the boat.
Consider about 2 hours and a half hours and 350 Bahts per person.
From Krabi airport, you can take a private taxi or a shared taxi to the port. The journey takes about 40 minutes.
And if you don't want to get bothered by organisational issues, I recommend you book private transport from Krabi Airport directly to your Koh Lanta hotel.
Your driver will wait for you upon arrival and you will then board the boat by car. No need to change vehicles and the price is fixed in advance, so not a bad deal!
You will find all the information and can make your reservation by clicking here!
To get to Phuket or Krabi by plane, I advise you to compare flight prices as soon as possible. To do this, you can use our flight comparison tool, in partnership with Skyscanner. You can rest assured that you will get the best rates.
Koh Lanta tourist map
To help you visualise the town a little better, I made you a tourist map of Koh Lanta listing the places to visit that I talk about in this top 15 things to do in Koh Lanta and nearby. You can display the map legend by clicking the button at the top left with a small arrow.
So what have you planned to do in Koh Lanta?
Book your trip now and save money!
Thailand travel Guides
You're traveling to Thailand? These articles will help you!
Discover all my articles about Thailand: All my articles to help you plan your trip to Thailand are listed there.
The 25 Best Things to Do in Thailand
You're using Pinterest? Here is the picture to pin!