How to spend 3 Days in Chiang Mai: The Best Itinerary + Where to Stay
You're planning to spend 3 days in Chiang Mai and you're looking for the best things to do?

You're at the right place!
In order to help you plan your stay, I have prepared for you this 3-day itinerary in Chiang Mai.
During your trip, you will discover all must-see attractions of the city, such as the old town and the famous Doi Suthep National Park.

In addition to the best places to visit and activities for each stage of your itinerary, I will also give you all my best tips and accommodation suggestions depending on your budget.
So, what are the best places to visit in Chiang Mai in 3 days? Where to stay?

Let's find out!
Quick Tip for a Perfect 3-Day Stay in Chiang Mai
If you already know your travel dates (or as soon as you will have them!), you should really book your accommodation.
As Chiang Mai is a very touristic city, the hotels offering the best value for money are often fully booked months in advance.
As a seasoned traveler, I can assure you that it's always by planning as far in advance as possible that I've found the best hotels or apartments deals.
You agree that it would be a shame to somewhat ruin your stay in Chiang Mai by ending up in a not-so-great hotel that costed you a fortune, right? 😅
So your best bet is to take 5 minutes now to have a look at traveler's favorite hotels in Chiang Mai.
And if you like one of the hotels you find, book it!
It's fast, it's easy and most accommodation offer free cancellation. That's the best way to protect yourself from the inconvenience of finding nothing but mediocre rooms at exorbitant prices.
To check the best hotels deals in Chiang Mai, simply click on the green button below:
After securing your dream stay, it's time to continue reading this guide!
3 days in Chiang Mai: the perfect itinerary for your visit
Let's get straight to the essentials with my 3-day itinerary in Chiang Mai.
For this schedule, I am assuming that you are spending 3 full days in the capital of Northern Thailand. As I said in my introduction, you will find an overview map of the places to visit for each day.
If you have any questions about planning your holiday after reading this guide, please ask me in the comments section at the end of the article.
Day 1 of your itinerary in Chiang Mai: the old town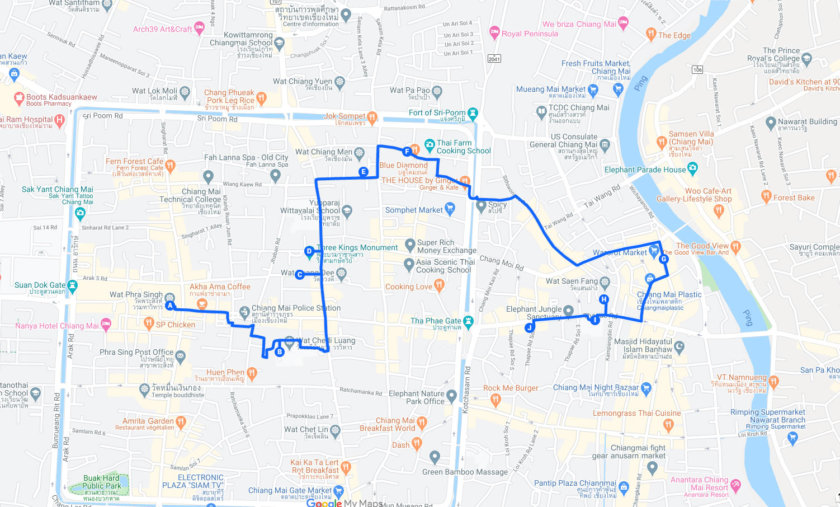 Day 1 visits:
1. The most famous temples of Chiang Mai
A. Wat Phra Sing
B. Wat Chedi Luang
C. Wat Inthakin Sadue Muang
D. Three Kings Monument / Museums
E. Wat Chiang Man
F. Moon Muang Road
G. Warorot Market
H. Wat Saen Fang
I. Wat Buppharam
J. Wat Mahawan
2. The night market
1. Temples to see in Chiang Mai's Old city
I suggest that you start this 3-day trip to Chiang Mai by taking a walk in the old city.
Here you will find the important monuments to see (mostly temples), and also museums, markets and lots of bars and restaurants. Clearly the busiest place in town!
To enter the old city, which is surrounded by a wall, you can go through one of the 4 doors located at the 4 cardinal points.
To make sure you don't miss the most beautiful temples, you must take the following route:
(A) Wat Phra Sing: start your 3-day stay in Chiang Mai by visiting the city's most famous temple. Thousands of Thai people worship the Buddha statue that stands there. Free entry. 
(B) Wat Chedi Luang: a very impressive temple to see, where the famous Emerald Buddha once stood, which you can now admire at the Grand Palace in Bangkok. Paid entry at 40 Bahts.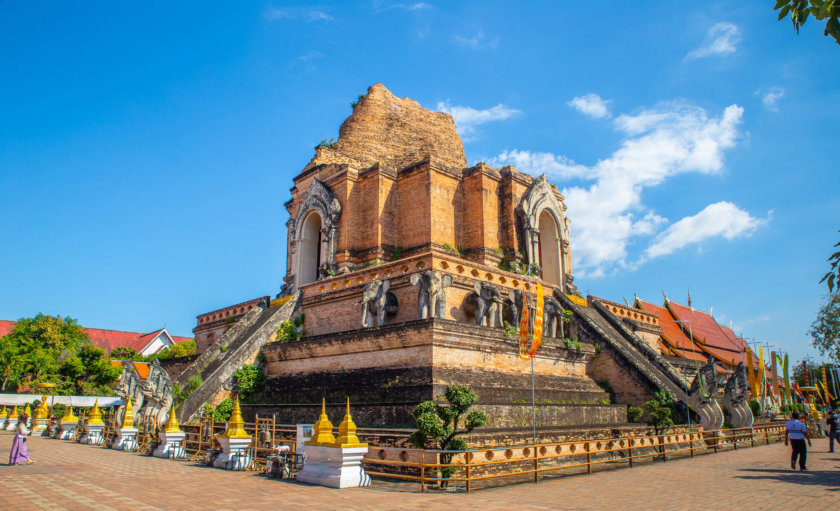 (C) Wat Inthakin Sadue Muang: a tiny teak temple and its museum with free entry. 
D) Visit the Three Kings Monument and if you feel like it, you can visit one of the 2 museums nearby:
Chiang Mai's Cultural and Artistic Centre dedicated to the city's history
The Lanna Folk Arts Museum, dedicated to this ancient kingdom whose capital was located for a while in Chiang Mai.
E) Wat Chiang Man, the city's oldest temple, which was built in the 13th century. Here you can see a statue of a Buddha made of marble and another made of crystal.
F) I suggest you take Moon Muang Road, a nice place where you can take a break by visiting a cafe or restaurant. There is also a small local market.
G) Then visit the Talat Warorot market, in the east of the city, next to Chinatown.
Chiang Mai's largest market features fruit and vegetable stands, food stands and clothing. It is an authentic market frequented by many Thai people.
Nearby, you can also take a walk through the flower market to admire the various flower compositions as offerings and the garlands of flowers that you will see hanging on the rear-view mirror of almost all cars!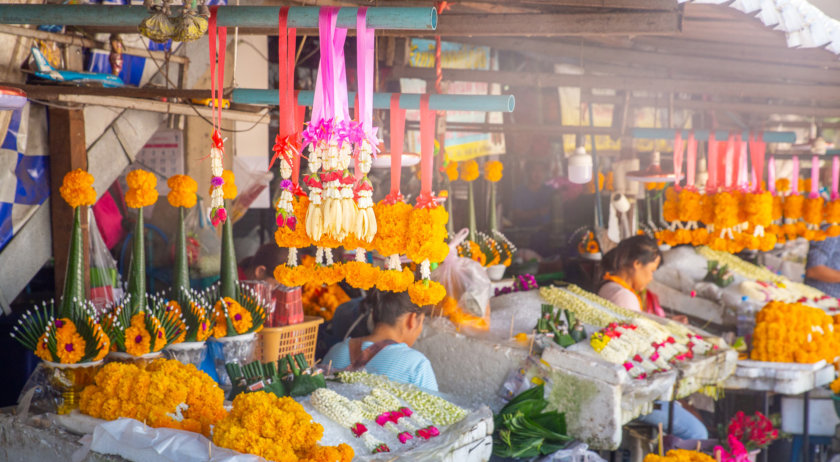 H) Then continue through Wat Saen Fang, recognisable by the 2 statues of snakes, guardians of the temple. I found it to be really unique and very beautiful.
I) Wat Buppharam, another truly unique temple, which I count among my favourites during my 3-day tour in Chiang Mai. The entrance fee is 20 Bahts. 
J) Wat Mahawan, a mix of Lanna and Burmese styles. Worth seeing for its multiple sculptures depicting creatures.
Voyage Tips - Advice
To visit the temples during your trip to Chiang Mai, and this is also valid if you continue your tour in Thailand to another city, proper attire is required. Shoulders and legs should be covered – This applies to both men and women.
Bring a shawl and loose trousers or a long skirt to encircle your shorts. If you've forgotten, don't worry, you'll find clothes for sale around the temples for around 100 Bahts for trousers/skirts.
Additional detail: ripped or perforated trousers (like leggings) are not allowed either.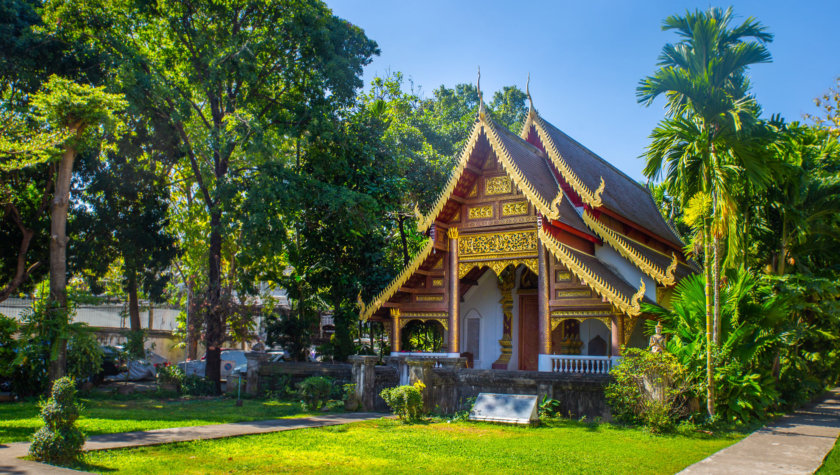 2. The night market
To conclude the first day of your 3-day trip to Chiang Mai, you must visit the Night Bazaar.
The night market on Chang Klan Road is open daily from 6pm.
Here you will find several stands selling handicrafts made by ethnic groups from the mountains around Chiang Mai and many street food stalls. It is the ideal place to sample several local specialities!
There are also guided tours of Chiang Mai markets in the evening in small groups (max 8 people). Roundtrip pick-up in front of your hotel is included.
Accompanied by a guide, you will have the chance to taste a dozen typical Thai dishes.
Book by clicking here:
Voyage Tips - Advice
If your 3-day visit to Chiang Mai is on a weekend, you can also visit the Saturday or Sunday Night Market. Here too, you will find souvenirs, clothes and, of course, snacks!
Prices are lower than other places (for example, at the Chatuchak weekend market in Bangkok).
Day Two in Chiang Mai – What are the things to do and see?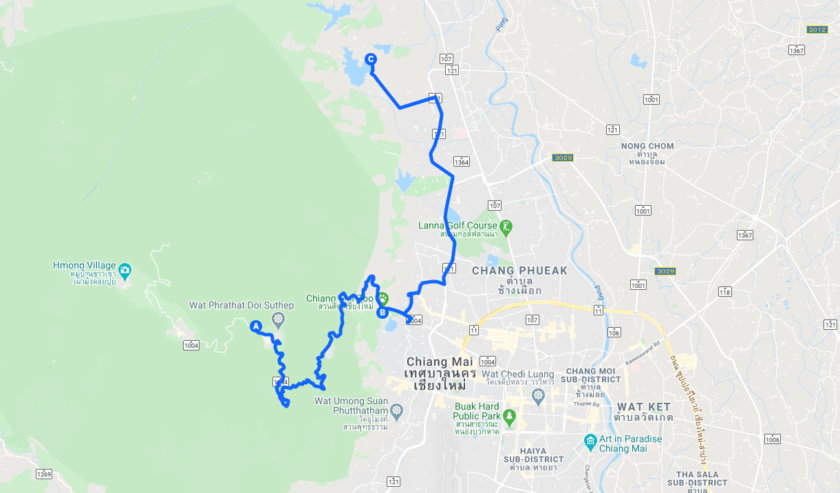 Day 2 visits:
A. Doi Suthep National Park
B. Chiang Mai Zoo
C. Huay Tung Tao Lake
D. Attend a traditional boxing fight
A. Doi Suthep National Park
If you are taking a 3-day trip to Chiang Mai you must take the time to discover Doi Suthep National Park.
It is located just outside the city. To get there, the most practical option is by car or scooter, but if you don't have one, you must opt for an organised trip.
It lasts half a day   and allows you to explore the main areas of the park. Hotel pick-up, minibus transport for up to 10 people, guide and entrance fees are included in the price.
You can book this trip to Doi Suthep by clicking the green button below. As there are only 2 trips a day and only 10 people in each one (in the morning and afternoon), you must book it at the earliest:
Doi Suthep's main tourist attraction is its temple: Wat Phra That Doi Suthep. Built on top of a hill, you will have to climb 300 steps to reach it (or take the elevator, but it costs extra!).
It is not so much the number of steps but rather the heat that makes it a little difficult but I assure you that it is very much possible!
Once you reach the summit, you will be able to admire the 360° panorama of all of Chiang Mai while you catch your breath.
The entrance fee is 30 Bahts for the temple.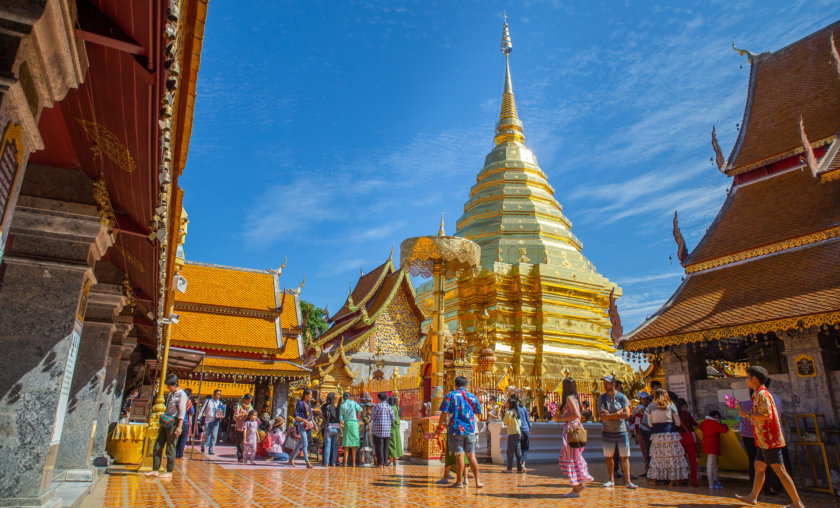 During your visit to Doi Suthep Park, you musn't miss visiting:
The Bhubing Palace, the winter residence of the Thai royal family. Only the gardens can be visited but it is worth it because they are well maintained and full of flowers. Plan to visit before 3:30 pm since that is the closing time. The entrance fee is 50 Bahts.
Hmong Doi Pui Village with an entrance fee of 10 Bahts. The village itself only has stands selling souvenirs, but the garden a little higher up and its waterfall are really nice for a stroll.
Mon Than Waterfall where you can admire 2 waterfalls. To take the road leading to it, you will have to pay 30 Bahts for 1 car + 100 Bahts per person.
Huay Kaew Waterfall, located at the entrance of the park.
Voyage Tips - Advice
For the Bhubing Palace, you must really ensure that you are following the dress code of having your shoulders and covered legs. Officers at the entrance check your outfits and even men must wear trousers and not shorts (not tight and without holes).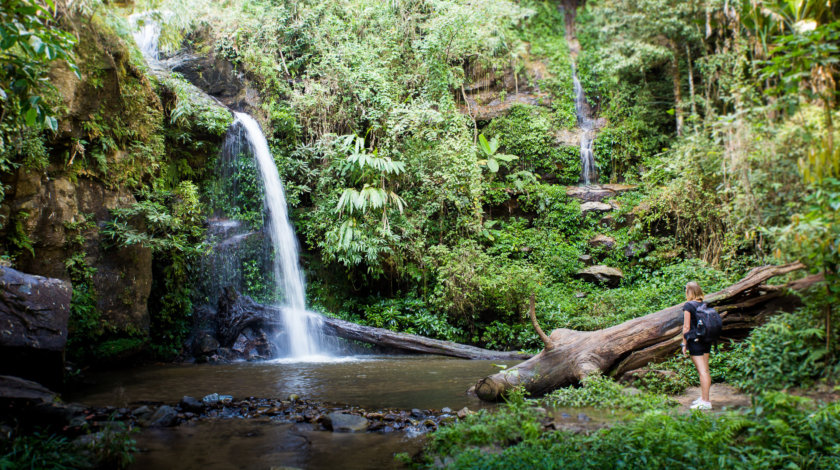 B. Chiang Mai Zoo (Option 1)
Continuing your 3-day stay in Chiang Mai, for the afternoon, you have 2 options.
The first is visiting the Chiang Mai Zoo.
It is ideally located right at the base of Doi Suthep.
Thailand's largest zoo is home to around 100 species spread over nearly 260 acres. You can see monkeys, crocodiles and hippopotamuses. As the zoo is quite large, a shuttle service runs through the park to allow visitors to see everything without getting tired.
Several special areas have also been set up such as an aquarium, a snow dome or the panda house. It is home to a couple of pandas, clearly the zoo's most popular animals. 
However, these 3 attractions are not included in the zoo's entrance fee, so you have to pay extra to access them.
You can find all the information on the times and prices of the different zones on the official website.
Voyage Tips - Advice
Do not expect a beautiful and well-maintained zoo like in Europe. The Thai standards are not the same and the animals clearly lack space.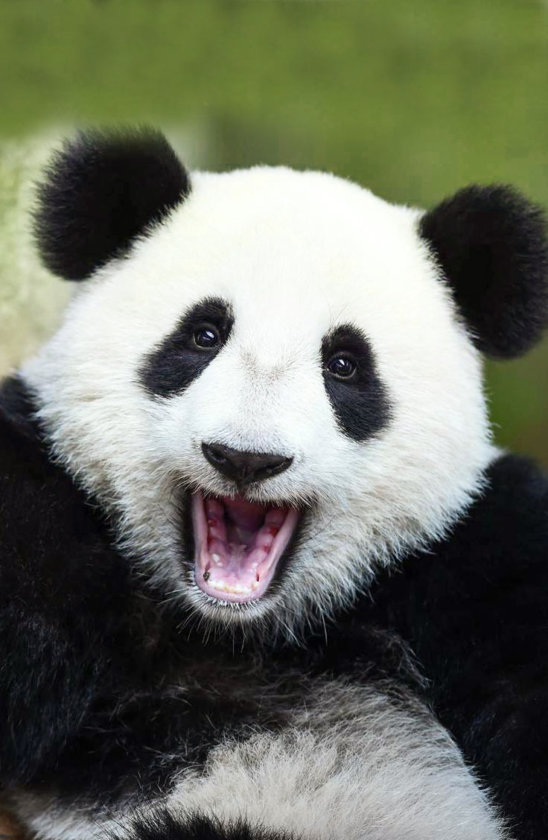 C. Huay Tung Tao Lake (Option 2)
If you're not interested in the zoo, I recommend heading to Huay Tung Tao Lake. 
A 15-minute drive from the centre of town, you can enjoy the peace and quiet and spend some time by the water.
The place is much frequented by locals who particularly enjoy eating fresh fish in the small wooden huts laid out on the banks.
Some areas of the lake are intended for swimming and it is also possible to rent paddle boats. You can also walk or bike.
Access to the lake is paid: 50 Bahts per person. You have to pay at the roadside shack before reaching at the lake.
Voyage Tips - Advice
You must check out the huge area with giant straw animals. A perfect spot to take nice pictures with gorillas, elephants or lions.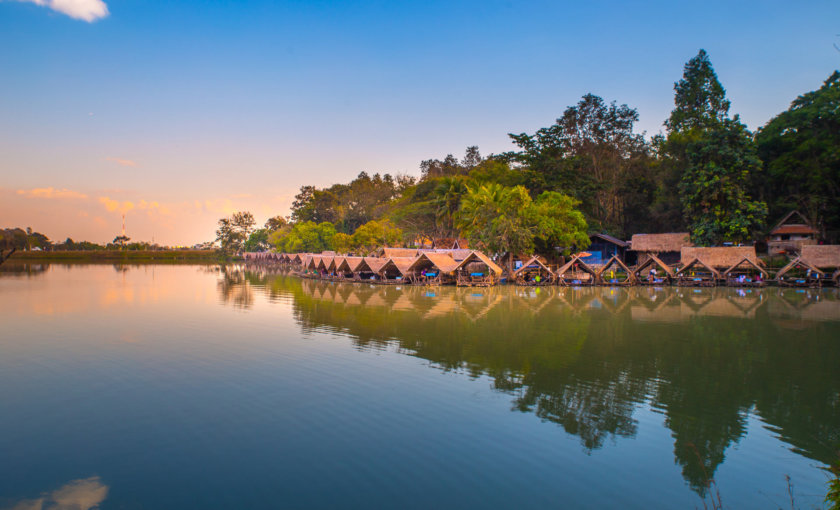 D. Attend a traditional boxing fight
On the second night of your 3-day tour in Chiang Mai, why not watch a Muay Thai boxing fight?
The Thai national sport, born of the army's combat techniques is an impressive spectacle. Even if you're not a fan of boxing, it is worth it for the superb atmosphere there!
In Chiang Mai, boxing matches are organised in 3 different locations depending on the day of the week:
Kalare Stadium
Thapae Boxing Stadium
Loi Kroh Stadium.
The ticket prices will be between 400 and 600 Bahts. The best option is to check with your hotel, they will know where the fights are taking place.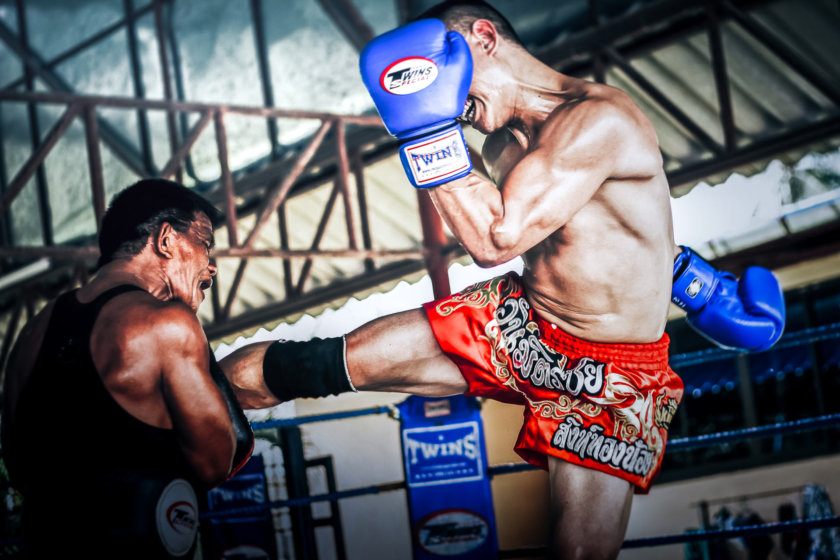 Third day in Chiang Mai – Places to visit
For the last day of your 72h itinerary in Chiang Mai, you have 3 options:
Stay in town and continue the tour
Spend a day in an elephant sanctuary
Try different sports activities.
I'll explain these options in detail below:
Option 1 – Continue the walk in Chiang Mai
The first option is to stay in Chiang Mai and continue with your visit to the city and try some activities typical of a road trip in Thailand.
To start the day, I highly recommend taking a Thai cooking class.
Chiang Mai is known for being one of the best places in the country to discover local specialities, so many travellers keep aside a little time to learn how to cook delicious Pad Thai or the Khao Soi. This curry soup with chicken and fried noodles is the speciality of Northern Thailand.
All courses are organised in much the same way: you will be taken to the market to buy the necessary ingredients (spices, aromatic herbs, vegetables) and then it is time to cook them!
The morning ends with the tasting of your dishes and you can even take a small recipe book with you when leaving.
If you want to take a Thai cooking class in Chiang Mai, it's very simple, just book your activity by clicking on the button below:
To digest your meal, continue your day in Chiang Mai by going to the Wat Si Suphan. It is called the Silver Temple, because it is mostly built using this metal, symbol of purity.
You can also take a little time in the afternoon to visit one of the city's museums for a bit.
In addition to the Lanna Cultural Centre and the Lanna Art Museum, which I mentioned earlier, you can visit the Chiang Mai National Museum, the Currency Museum or the Art in Paradise Museum, one of the most visited spots in Chiang Mai.
Several 3D settings allow you to take photos in fun situations.
Buy tickets to the Art In Paradise Museum here!
At the end of the day, you can relax and enjoy the experience of a traditional Thai massage. There are massage parlours all over town, but you can also opt for the luxury version in a Spa at one of the hotels.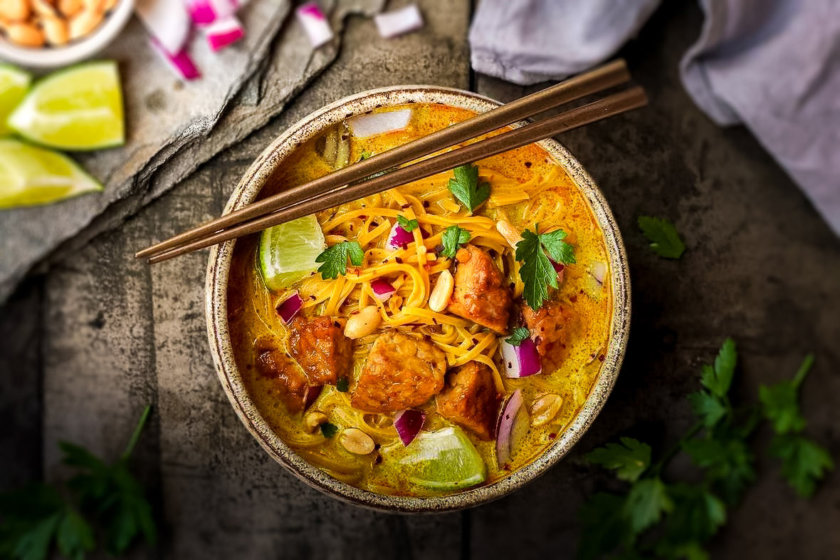 Option 2 – A day with Elephants
The second option to finish this 3 day trip to Chiang Mai in style: go and meet the symbolic animals of Thailand!
From Chiang Mai, outings are organised to spend a day (or half a day) in an elephant sanctuary. The elephants there have all been abused or abandoned and the shelter gives them the chance to enjoy a second life.
You will help the staff take care of them by feeding them and taking part in their daily bath.
It is not allowed to climb on their back or ride them. These sanctuaries now respect a certain set of ethics and are really attentive to the welfare of animals.
The rates vary from 1800 Bahts for 1/2 day to 2500 for the day. 
To make sure you go through a reliable agency, book your day with the elephants using the button below: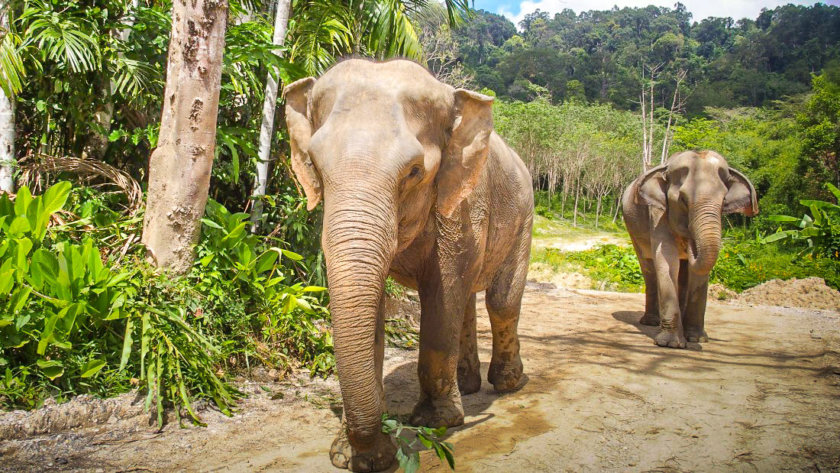 Option 3 – Sports activities
If you want a little more action and adrenaline for the last day of your 72h stay in Chiang Mai, you will be spoilt for choice in terms of sports activities!
Just a 1-hour drive from Chiang Mai, you can enjoy the Flight of the Gibbon park. Located in the middle of the jungle, it offers several tree-climbing and zipline courses. 
Unlike some parks where the equipment is not necessarily up to standard, this one respects all the safety conditions and the guides are also very nice.
If you don't have a car to go there, no problem, you just have to book a trip.
From Chiang Mai, the pickup is from your hotel and the day includes return transportation, the 3-hour journey through the park, lunch and even a small walk to a waterfall.
To book your outing, just click on the button below:
And if climbing trees isn't your thing, you have other alternatives:
Mountain biking in Doi Suthep National Park: There are 3 tracks to traverse the park. Starting from 1,650 Bahts for 4 hours of cycling.
Climbing on the limestone cliffs of the Crazy Horse Buttress
Rafting. For a descent of approximately 10 km, the cost is 3,000 Bahts per person.
Quad biking in rural Thailand. Starting from 2,200 Bahts for 3 hours.
Kayaking on Mae Ping River. 1,750 Bahts for 4 hours.
A buggy ride in the jungle. 2,000 Bahts per person for 1 hour
A day at the Grand Canyon water park with slides, inflatable water sport attractions, zip line, paddle boat, kayak, boat.
On the same day, you can even combine activities by taking quad+rafting or bike+kayaking packages. This is usually cheaper than doing 2 separate activities.
Voyage Tips - Advice
Don't go with just any agency. Find out more about the reliability and the safety conditions for these activities. Every year there are several accidents in Thailand due to non-compliance.
To be sure to choose a safe agency, you must book your activities in advance. It is not more expensive and you can be sure that you are going through a good agency. Click the button below to access the site: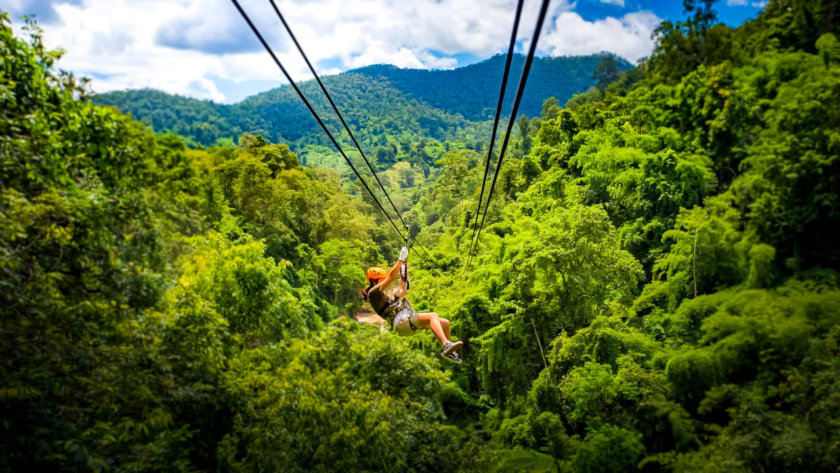 Where to stay in Chiang Mai
There are a lot of hotels for all budgets in Chiang Mai. However, the best ones are fully booked very quickly, so make sure to reserve your room as early as possible!
Here is my selection of my favourite hotels to stay in during these 3 days in Chiang Mai: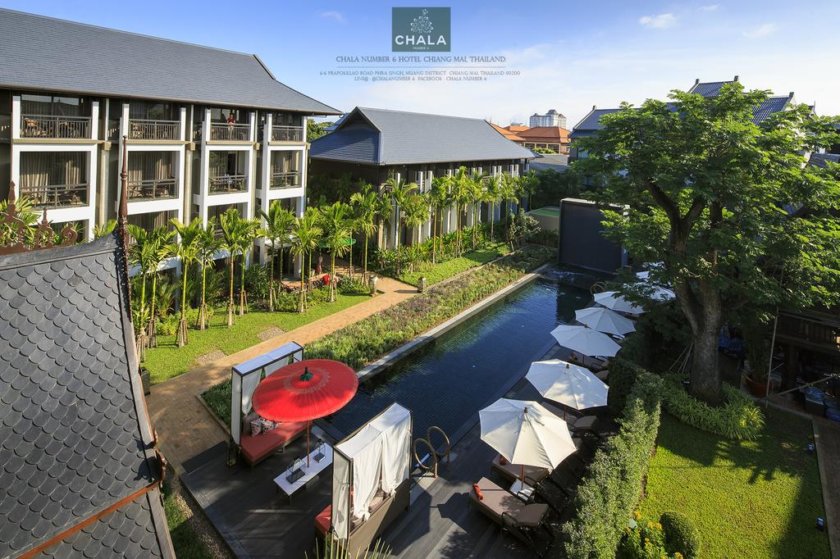 Visit Chiang Mai in 3 days with the family
Have you decided to go 3 days to Chiang Mai with your children and are you wondering whether they will be bored?
Not a chance! Every day, there are things to do that they will like:
The zoo tour
A picnic on the shores of Lake Huay Tung Tao and seeing the giant straw animals
The Night Market and its entertainment
The Art In Paradise museum and its 3D decors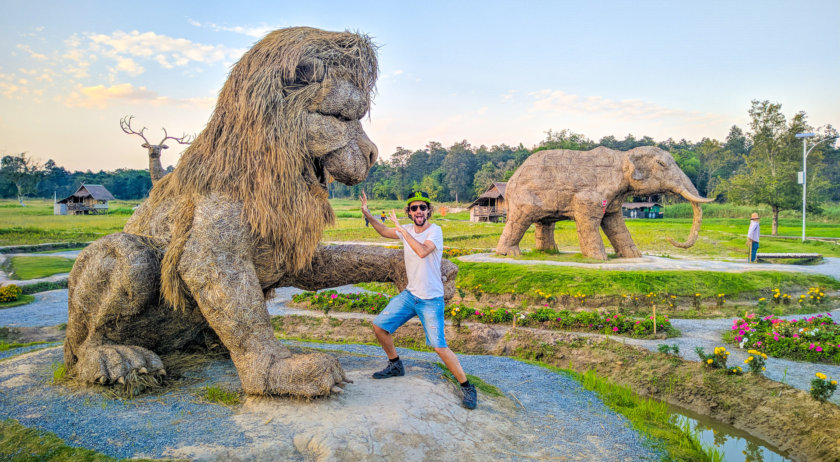 More things to do and see in Chiang Mai in 3 days
All the places you must visit in this three-day tour of Chiang Mai and other ideas for things to do can be found in my other post: Top 20 things to do in Chiang Mai.
If you want to make your own tour programme according to your tastes and interests, you really must read it.
You will also find many other useful tips to organise these 3 days in Chiang Mai:
What are the places to visit around the city?
Where to eat in Chiang Mai?
How to get around Chiang Mai?
How to go to Chiang Mai?
What to do and where to go after these 3 days in Chiang Mai?
This 3-day visit to Chiang Mai can easily be part of a Thailand trip itinerary.
Whether you plan to visit Thailand in 1 week, 10 days, 2 or 3 weeks or even 1 month for the lucky ones, I recommend you to read my detailed itineraries.
They include daily tours and suggestions of hotels to stay at every step.
They will allow you to discover Bangkok, Ayutthaya, Sukhothai or Chiang Rai  but also     the most beautiful Thai islands such as Phuket or Koh Lanta.
Read here depending on the length of your stay:
Voyage Tips - Advice
Before heading to Chiang Mai and Thailand, don't forget to take out your travel insurance. This allows you to cover all your health expenses in case of problems or accidents and allows you to benefit from repatriation assistance.
This insurance is essential if you want to avoid paying thousands of Euros in case of hospitalisation and it costs nothing: for 3 weeks the cheapest option is only €34.
To choose your insurance in Thailand for the duration of your trip and your needs, I strongly advise you to read my article: What is the best travel insurance for Thailand?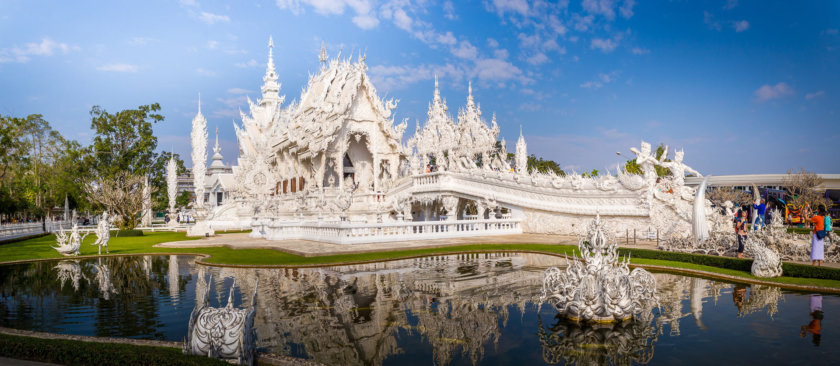 Map for your 3-day itinerary in Chiang Mai
To help you view your itineraries during these 3 days in Chiang Mai, I have made you a map listing the places to visit daily. You can display the map legend by clicking the button at the top left with a small arrow. You will then be able to view the itineraries for each day.
Travelling to Chiang Mai: flight prices
Since flight prices for Chiang Mai vary greatly, it is a good idea to compare them as soon as possible. To do this, you can use our flight comparison tool, in partnership with Skyscanner. You can rest assured that you will get the best rates.
Once you arrive, if you don't want to bother negotiating taxi fares or using public transport, you can book your transfer from the airport to your hotel in advance:
Need help organising your 3-day trip to Chiang Mai? Feel free to ask me your questions in the comments section below.

Book your trip now and save money!
Thailand travel Guides
You're traveling to Thailand? These articles will help you!
Discover all my articles about Thailand: All my articles to help you plan your trip to Thailand are listed there.
The 25 Best Things to Do in Thailand
You're using Pinterest? Here is the picture to pin!